The opportunity to take a January Term course at no additional cost has proven popular with University of Virginia students. In response to record student demand, the University has added more class sections and increased the enrollment capacity of a number of courses.
Among UVA's many changes this year due to the pandemic, the University shifted to online instruction for all 2021 J-Term classes, as it did for summer session and most fall courses.
As the administration first explained to the University community in June, this year's regular tuition includes one 2021 J-Term course and one course in the Summer Session I at no additional charge, as long as students earn no more than 33 credits during the academic year and J-Term. This plan is meant to accommodate students who need to take a reduced course load during the fall and spring semesters, depending on their circumstances, so they can stay on track academically.
In addition, the University introduced 11 new Signature Courses for J-Term, each designed for between 175 and 700 students.
As of Monday, more than 7,300 students had enrolled for more than 100 J-Term courses, which are held the first two weeks of January – a seven-fold increase over previous J-Term enrollments, said Dudley Doane, who heads international, summer and special programs.
Last year, UVA offered 57 courses – with 15 of them involving study abroad – enrolling a total of 1,000 students. 
Students often choose a J-Term course as an elective, and they are typically small seminars by design.
"Given the compressed and intensive timeline, courses offered during J-Term are intended as opportunities for students to broaden their academic horizons by immersing themselves in a new topic or discipline," Liz Magill, executive vice president and provost, said at today's Board of Visitors meeting.
"It was hard to predict what demand there would be for J-Term," she said. "We knew it would be greater, so we dramatically increased the number of courses and seats offered and created a new set of courses."
In response to demand, nearly 600 additional seats have been added in standard J-Term courses since registration began in November.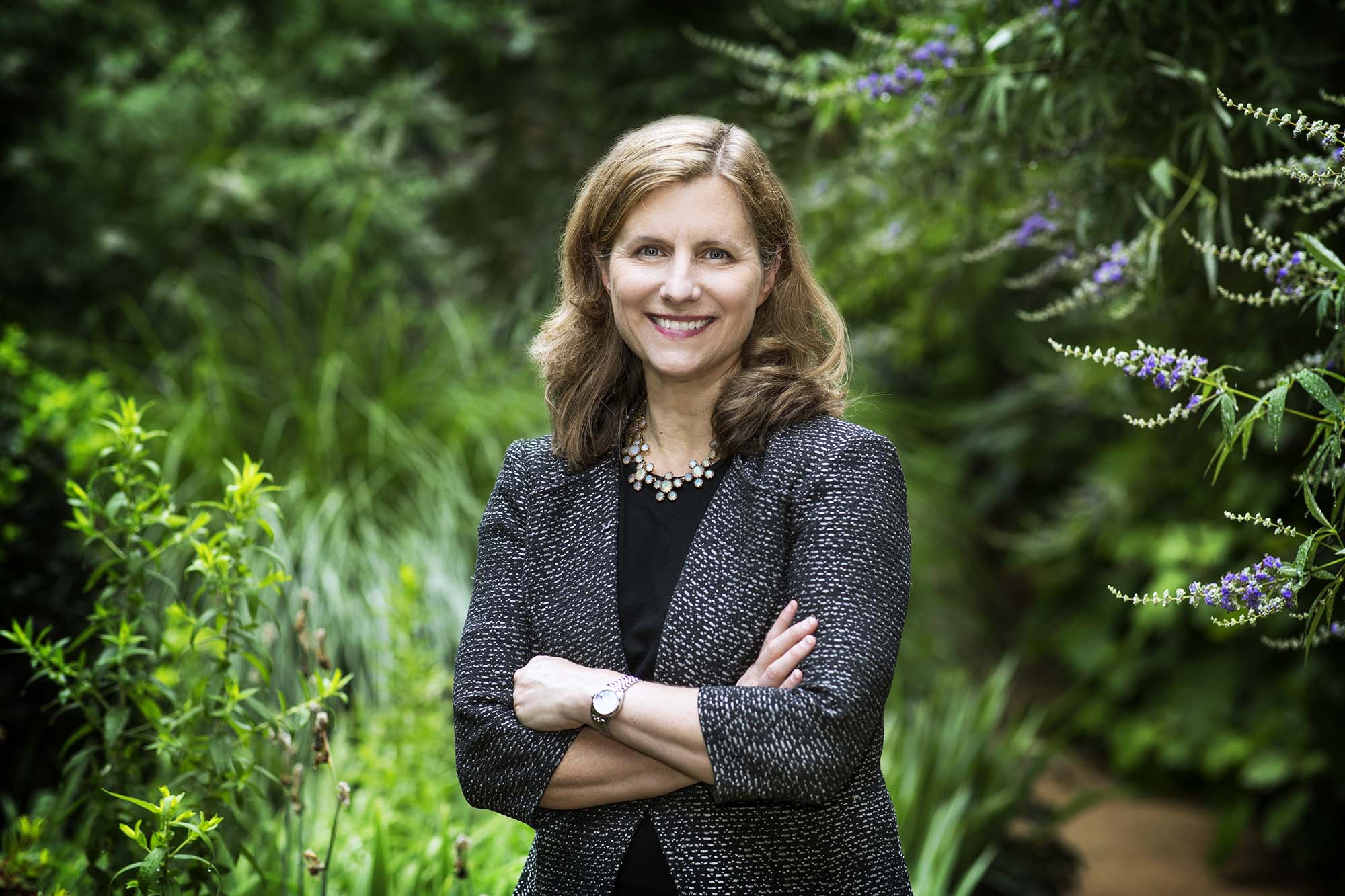 Provost Liz Magill updated the Board of Visitors on changes to January Term. (Photo by Dan Addison, University Communications)
"A number of classes meet general education requirements," Magill said, "such as the second writing requirement or historical perspectives requirement. Some courses may also meet major and minor requirements, depending on a student's program of study. And there are a number of practically focused classes as well."
Departments have been responsive, Doane said, in making changes to accommodate student demand.  
The psychology department is offering more courses than ever before. The department of statistics increased its course offerings and enrollment capacity, adding introductory courses in data science and statistics. For the first time, three physics courses were added.
New career-focused courses are being offered, including a College of Arts & Sciences course on planning for life after COVID-19 and two social entrepreneurship courses from the Batten School of Leadership and Public Policy, one of which explores impact investing in Appalachia.
UVA Engineering's Science, Technology and Society program expanded to eight different topics for its courses in Science & Technology in Social and Global Contexts, courses such as "Business Fundamentals for Engineers" and "American Health Care."
International or globally focused courses remain popular. Revamped versions of previous courses and all-new options are still being offered, though they will not involve travel this year, Doane said.
"While it is disappointing to offer no education-abroad opportunities in J-Term 2021, we have an exceptional lineup of classes with a global or international focus, including classes taught by faculty from UVA's study-abroad programs in Valencia, Spain and Lyon, France," Doane said. Several language sections have been added in advanced Spanish, for example, keeping these classes small.
Additionally, Francesca Calamita, a professor in the Spanish, Italian and Portuguese department, and a team of UVA faculty will lead an exploration of local responses to global challenges in a large class which includes "virtual travel" to a number of cities where UVA study-abroad programs are located.
Enrollment for the J-Term session, to be held Jan. 4 through 15, continues for those courses that still have available seats. Course descriptions can be viewed online here.
Article Information
December 11, 2020
/content/j-term-courses-be-offered-online-prove-more-popular-ever