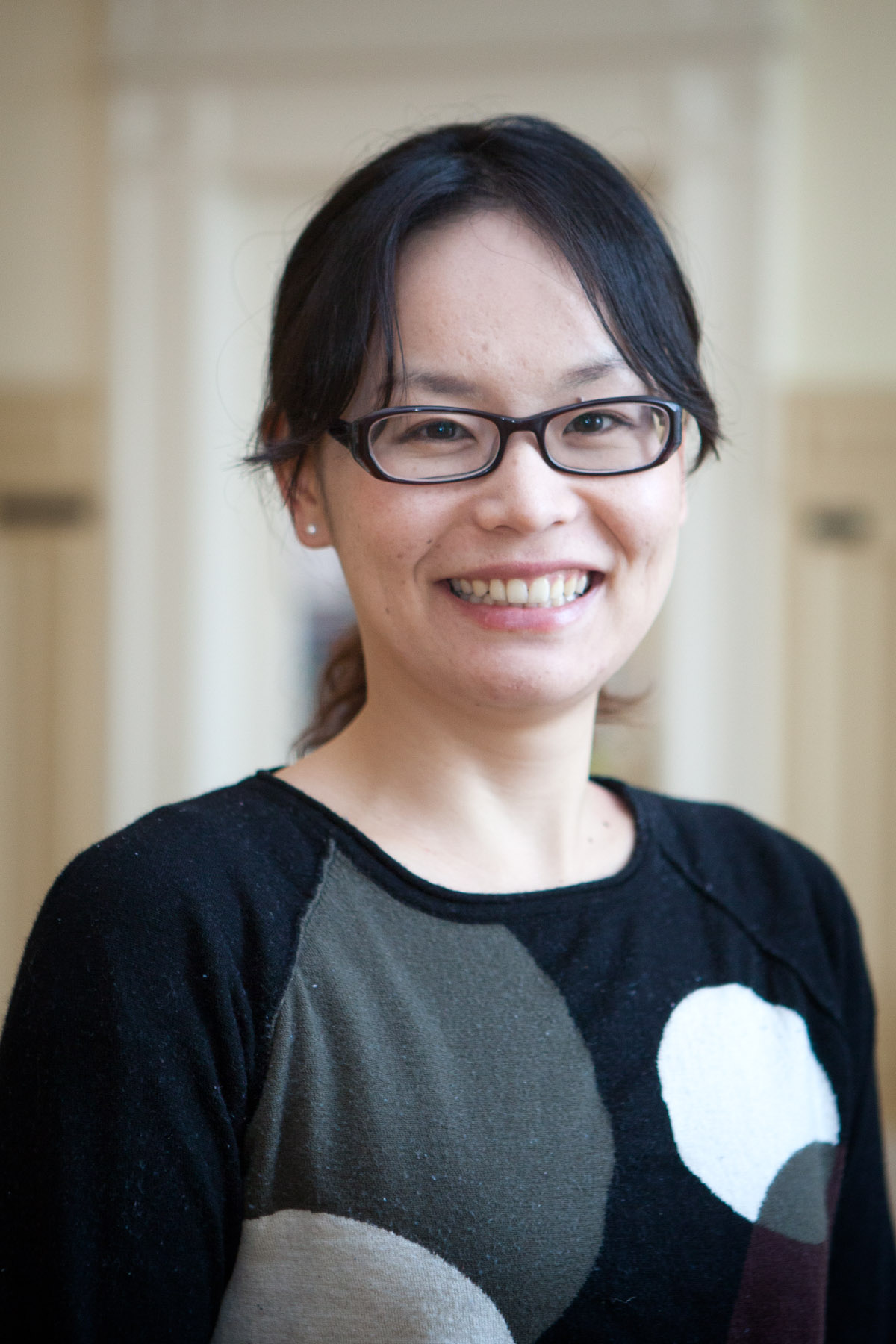 Haruko Yuda, the Japan outreach coordinator for the University of Virginia's Asia Institute, has been in the United States for almost seven months now, and what she misses most about her home country is the ocean.
"I lived about 10 minutes from the beach, and it was very easy to get there," said Yuda, who comes from coastal Yokosuka City, near Tokyo.
She arrived in the U.S. in early August as a part of the Japan Outreach Initiative, sponsored by the Japan Foundation Center for Global Partnership and the Laurasian Institution. The program seeks to develop collaboration between Japan and the United States by fostering a deeper appreciation of each country at the grassroots level. U.Va is one of the three universities and one nonprofit selected in 2012 to participate in the program.
"Working at the grassroots level is really important to build good relations with other countries," Yuda said. As part of her job as outreach coordinator, Yuda visits schools and community events to teach Americans about Japanese culture. 
"When students see me, sometimes they are really surprised and excited," said Yuda, who for many of these children is the first Japanese person they have ever met. She has taught students of all ages about Japanese culture, from traditional ceremonies to how to make origami or write their names in Japanese.
"Through the presentation, I can see they are excited and learning new things," Yuda said. "Sometimes students start to think about their own country, too, and to see America through Japan. By learning about Japan, they get a chance to learn about themselves."
Rachel Stauffer, an outreach coordinator with the Asia Institute (part of the College of Arts & Sciences), said the institute's outreach efforts are funded by a federal grant that seeks to develop education in area studies and foreign languages. Through exposing children to as many different cultures as possible, Stauffer said they hope to broaden their global perspective.
"That's the world they are growing up in, one with a global economy," she said. "We want students to understand that these countries have their own long-standing histories."
Stauffer said Yuda has had a great influence on students; they react enthusiastically to her and what she shares with them. "We are very lucky to have her," she said.
Before taking the job as outreach coordinator, Yuda had never been to America, and she initially worried about how she would adjust. The transition has mostly been easy, she said, and things that she thought would be very different, such as food, were not. Her biggest worry before coming to the United States, though, was driving.
"In Japan, we don't really have to drive because you can take the train or ride your bike anywhere," Yuda said.
Learning to drive worried her the most, she said, especially since American roads have higher speed limits than those in Japan. "My family was worried about me driving over here, too," she said. "They told me not to drive if I could" avoid it.
Yuda took the required classes and is now a licensed driver in Virginia. So far, driving has gone well and without any incidents. "At first it was scary, but now it's getting better," she said.
Yuda will be at U.Va. until the summer of 2014. Out of all of the places she could have gone with the outreach initiative, she said she is happy to have been matched with U.Va.
"I'm really lucky to be here," she said. "People around here that I've met have all been really nice. Charlottesville is a great area to live in – and it's not too far from the beach."
Media Contact
Director of Marketing and Communications School of Continuing and Professional Studies
rseal@virginia.edu 434-982-5315
Article Information
March 05, 2013
https://news.virginia.edu/content/japan-outreach-coordinator-shares-her-culture-and-adjusts-life-america