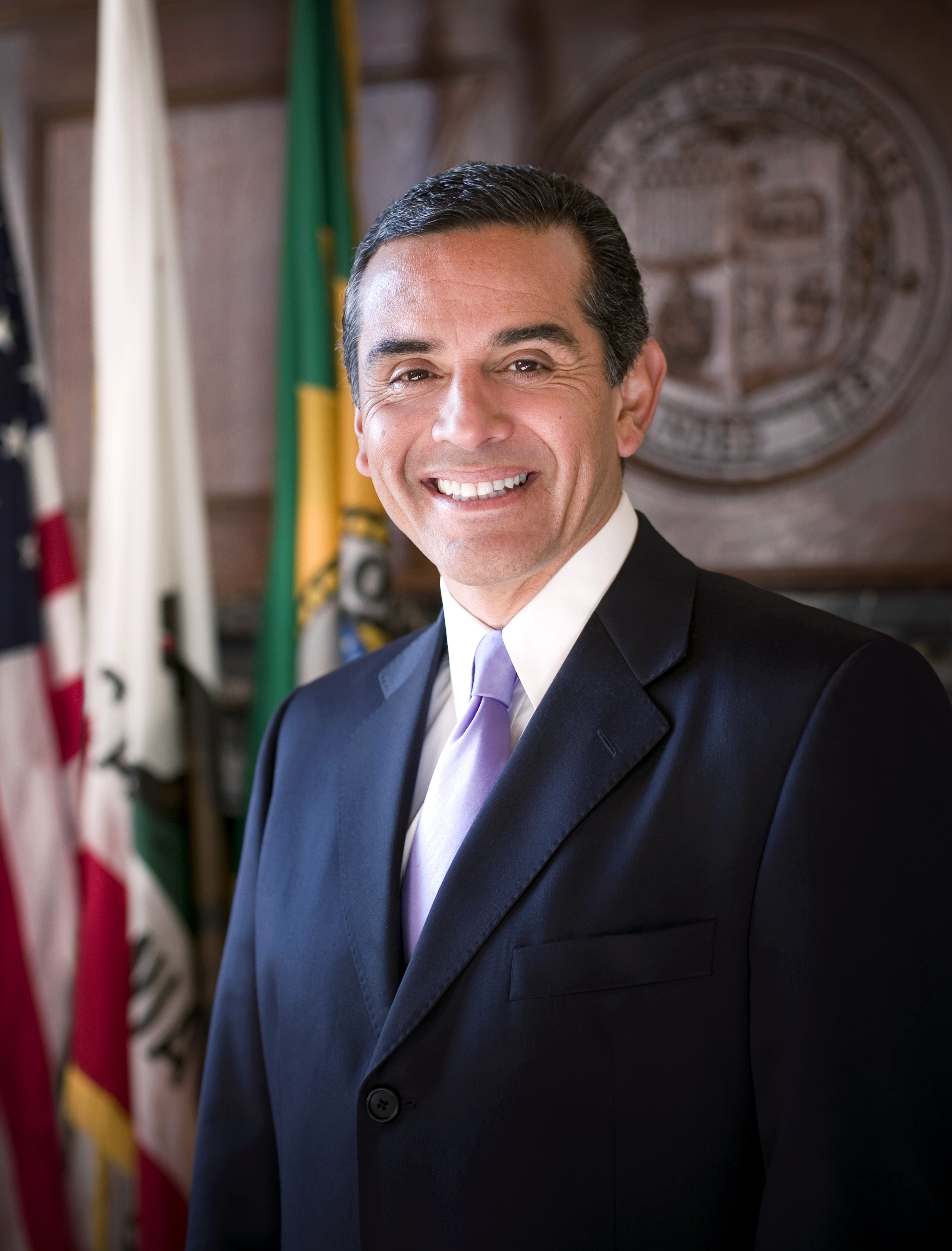 Former U.S. Transportation Secretary Ray LaHood and former Los Angeles Mayor Antonio Villaraigosa will co-chair a new University of Virginia Miller Center commission that will develop innovative, bipartisan ideas on how to create and sustain middle-class jobs through infrastructure policy.
The effort is part of the Milstein Symposium: Ideas for a New American Century, a Miller Center initiative created in conjunction with businessman, entrepreneur, civic leader and philanthropist Howard P. Milstein. Each Milstein Symposium commission brings together policymakers, business leaders, scholars and journalists to define and advance ideas and policies to help create middle-class jobs. In the symposium's first year, separate commissions are studying job creation in three areas: entrepreneurship; manufacturing; and infrastructure investment.
"New technologies can make the nation's infrastructure system better connected and 'smarter' – and directly benefit America's middle class through job creation and improved efficiencies," LaHood said. "I am honored to co-chair this effort with Mayor Villaraigosa, in partnership with a group of infrastructure thought leaders, to identify actionable ideas that will support and strengthen those systems that serve as the arteries for the economic activity and drive our nation forward."
Villaraigosa said, "At a time of high deficit and debt, the biggest deficit we face is of middle class jobs. At a time of political gridlock, we need creative bipartisan ideas to rebuild our infrastructure and invest in America again."
In addition to LaHood and Villaraigosa, commission members include:
Robert Atkinson, president, Information Technology and Innovation Foundation
Kofi Bonner, regional vice president, Lennar Urban; non-resident senior fellow, Brookings Institution
Tyler Duvall, principal, McKinsey & Company; former acting under-secretary for policy and assistant secretary for transportation policy, U.S. Department of Transportation
Jane Garvey, former director, Federal Aviation Administration; former director, Logan International Airport; chair, Meridiam North America Fund
Jacob Hacker, Stanley B. Resor Professor of Political Science and director of the Institute for Social and Policy Studies, Yale University
Rosabeth Moss Kanter, Ernest L. Arbuckle Professor of Business Administration, Harvard Business School; chair and director, Harvard University Advanced Leadership Initiative
Janet Kavinoky, executive director, transportation & infrastructure, U.S. Chamber of Commerce
Naveen Lamba, program manager, Smarter Infrastructure Solutions, CH2M Hill; former global industry lead for intelligent transportation, IBM
Robert Yaro, president, Regional Plan Association
Peter Norton, professor of the history of technology in U.Va.'s School of Engineering and Applied Science, will serve as lead scholar of the commission.
The commission will meet Wednesday and Thursday in Washington, D.C.
Also as part of the Milstein Symposium, a commission co-chaired by former Govs. Haley Barbour (Mississippi) and Evan Bayh (Indiana) recently released a report on creating manufacturing jobs. A second commission, led by AOL founder Steve Case and former Hewlett-Packard CEO Carly Fiorina, will release a report on creating jobs through entrepreneurship later this fall.
More information, including a link to the manufacturing jobs report, can be found here.
Support for the Miller Center's Milstein Symposium is provided by the Howard and Abby Milstein Foundation and Emigrant Bank. In his role as chairman of the New York State Thruway Authority, Howard Milstein is currently leading the largest infrastructure project in the nation: the landmark replacement of the Tappan Zee Bridge in Westchester County, New York, that has saved taxpayers nearly $2 billion over original design and construction estimates. Milstein was appointed chair of the NYSTA by New York Gov. Andrew Cuomo in 2011.
Article Information
October 06, 2014
https://news.virginia.edu/content/lahood-villaraigosa-lead-panel-infrastructure-middle-class-job-creation