A new report recommending policy changes to reduce racial inequity in Virginia features significant contributions from students in a University of Virginia School of Law clinic.
Released last week, the report by the Commission to Examine Racial Inequity in Virginia Law recommends changes in laws and policies involving housing, education, criminal justice, health, environmental justice and agricultural equity.
"In addition to informing ongoing policy change, our hope is that this report educates more Virginians about the history of structural racism in Virginia, and the negative impact that this history continues to inflict on so many people, and across so many areas of life, in the commonwealth today," said law professor Andrew Block, vice chair of the commission and director of the school's State and Local Government Policy Clinic.
Block said clinic students "played a vital role in all aspects of our work, from putting together data on racial disparities, to researching policy recommendations to address these disparities, to helping draft the final report."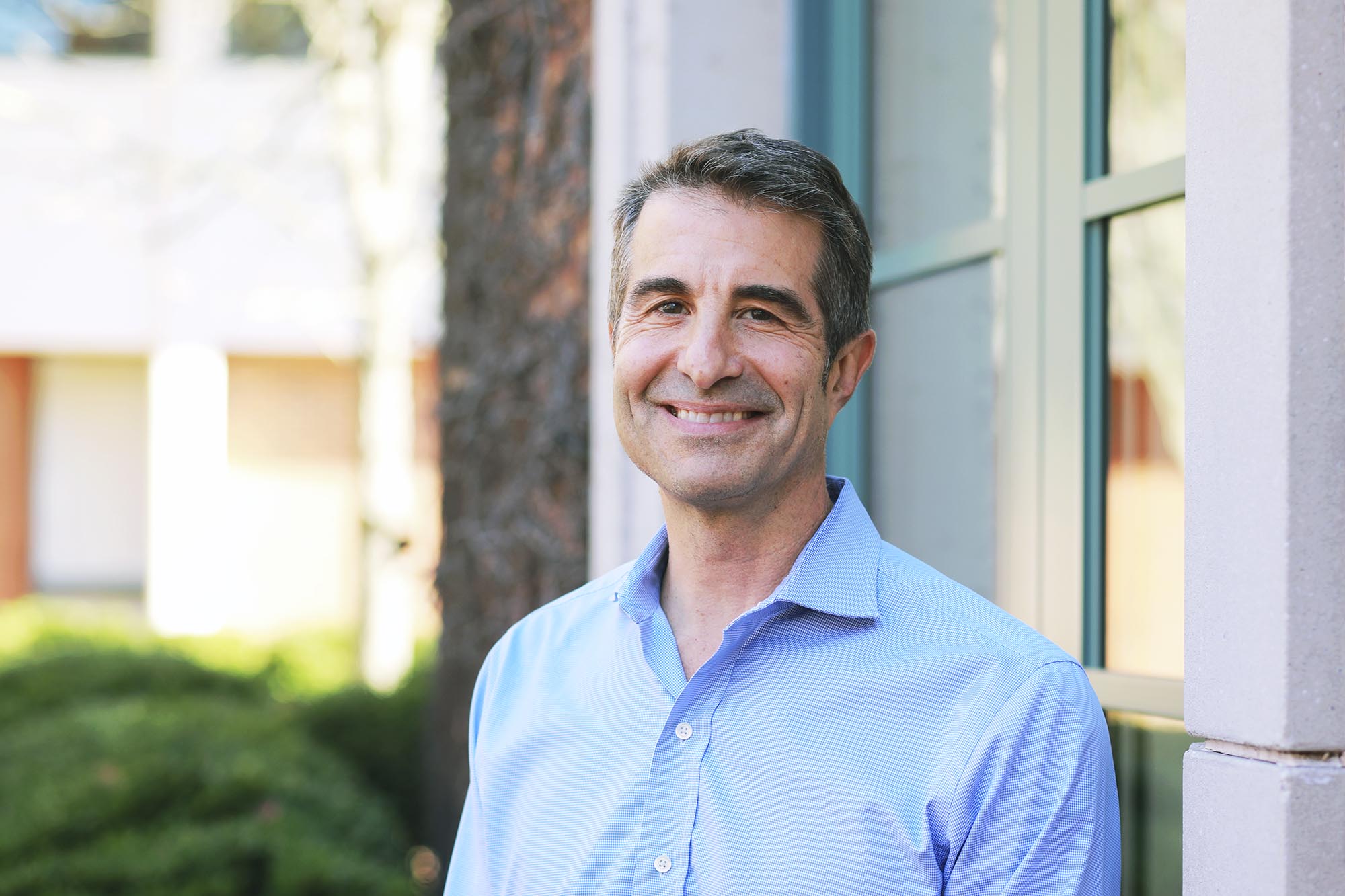 Law professor Andrew Block is vice chair of the Commission to Examine Racial Inequity in Virginia Law and director of the school's State and Local Government Policy Clinic. (Contributed photo)
Virginia Gov. Ralph Northam established the commission in June 2019 to review the state's laws and regulations to find discriminatory language and identify areas that enabled inequities. After the initial report, lawmakers unanimously passed a package of 14 bills that repealed racist language that affected education, housing, transportation, health care, voting and more. In June, the governor expanded the scope of the commission to identify laws and regulations that create or perpetuate racial disparities and recommend solutions.
"Virginia policymakers and other leaders spent centuries building legal and other structures to comprehensively segregate and oppress people of color," the report notes. "While the laws have gone away, the impact of what they built, indeed much of the structure they built, has not."
Block returned to the faculty in 2019 and started the clinic this year after serving as director of the Virginia Department of Juvenile Justice. He said students in the clinic – Juliet Buesing Clark, Catherine Ward, Lukus Freeman and Chris Yarrell – "played a substantial and major role in the writing of this report." In addition, students Trust Kupupika, Kelsey Massey and Wes Williams provided significant research support.
Clark said they began the project by reading through and researching reports and work by nonprofit organizations and government agencies in Virginia and nationally to identify and quantify racial disparities in the topics of interest to the commission.
"In some cases, the data was downright shocking," she said.
After looking at solutions suggested and used in other jurisdictions, the students examined Virginia code and regulations to identify language that could be changed to enact those solutions.
The students presented their work to the commission at virtual meetings and offered proposals for consideration.
"After many meetings over the year doing this work, we had a full slate of proposals to develop into the final report for the governor, and we worked with the Library of Virginia, the governor's staff, and Andy to put the report together," she said.
Among the report's recommendations on housing are expanding affordable dwellings, improving efforts at eviction prevention and revising landlord-tenant laws to offer tenants more time to pay their bills. The report also suggests allowing for regional solutions to educational inequity, incentivizing and facilitating integration programs, and adding a diversity metric to school accreditation ratings.
Clinic student Chris Yarrell, a former civil servant in New York City government, said he wanted to be involved "in helping to dismantle the school-to-prison pipeline here in Virginia."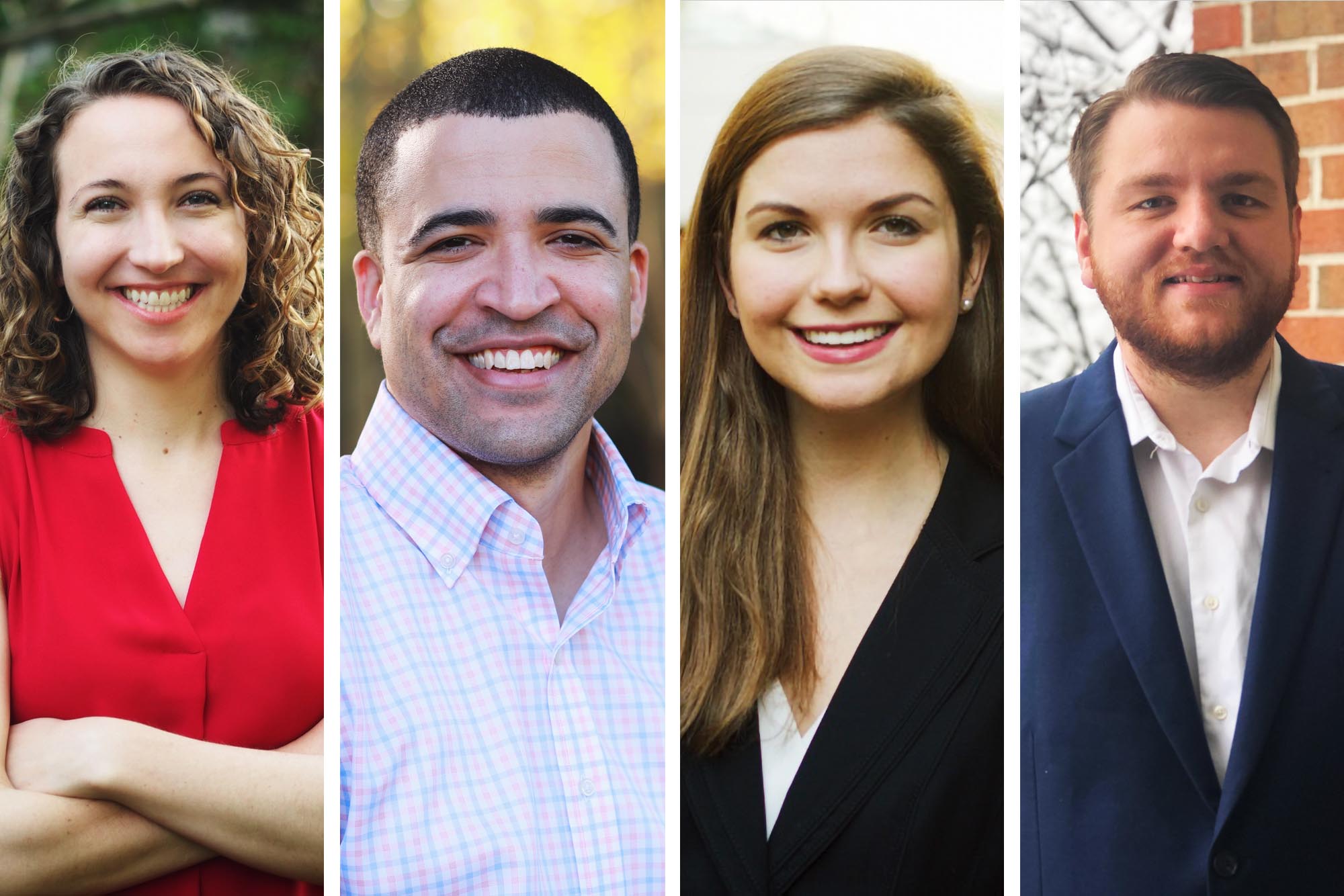 Law students Juliet Buesing Clark, Chris Yarrell, Catherine Ward and Lukus Freeman conducted research for the report as part of their work for the school's State and Local Government Policy Clinic. (Contributed photos)
"This project has served as a sobering reminder of the lasting, intergenerational impact of state-sponsored racism in our systems and structures," he said. "In order to meaningfully address the attendant harms of these systems, then, we must continue to acknowledge and systematically undo the harm that we have caused – particularly within historically marginalized Black and brown communities. We must continue to work in common cause with the communities who have been, and continue to be, impacted by these racist laws, policies and practices."
Yarrell said he was pleased that the clinic not only allowed him to learn more about how laws and policies are created, but to directly create such laws and policies.
"This report's recommendations are an important step toward creating an equitable, more just commonwealth, and I look forward to continuing to work alongside the commission and my colleagues to advance this mission."
The governor's office said the report's recommendations led to a number of different legislative and budget proposals that Northam put forward during the current legislative session.
Clark said she learned how difficult it is to fix entrenched inequities.
"We've just been living in the world created by those laws and hoping things would get better on their own," she said. "But they won't. We need more state action to repair those harms, by either changing old policies to make them more just or creating new policy programs that help right those wrongs."
Clark, a former public school teacher, said she saw the results of inequities in the classroom.
"It was very powerful to get to make policy proposals directly to state leaders that would make a huge difference for students like mine," she said.
Article Information
February 12, 2021
/content/law-students-play-vital-role-report-ways-reduce-racial-inequities-state