The Karsh Institute of Democracy will take full advantage of UVA's position as one of the nation's top public universities and its unique historical link to the nation's founding to serve as a nonpartisan catalyst for action. It will foster participation and civil debate on issues of national importance; support and amplify research, study and discussion of the underpinnings of democracy; and engage in public outreach focused on practical impact and action for students, citizens, policymakers and leaders.
The Institute will bring together and augment the work of several entities already dedicated to the study of democracy at UVA, including UVA's Center for Politics, the Democracy Initiative in the College of Arts & Sciences, the Frank Batten School of Leadership and Public Policy, the Karsh Center for Law and Democracy, the Miller Center of Public Affairs, the Sorensen Institute for Political Leadership, the Weldon Cooper Center for Public Service and the teaching and research of many faculty members across Grounds.
Melody C. Barnes, currently co-director of the Democracy Initiative, will serve as the Karsh Institute's inaugural executive director. Barnes, who has extensive experience in public policy, including as director of the White House Domestic Policy Council under former President Barack Obama, is excited about the opportunity to bring some of UVA's best scholarship and research directly to the public and to policymakers.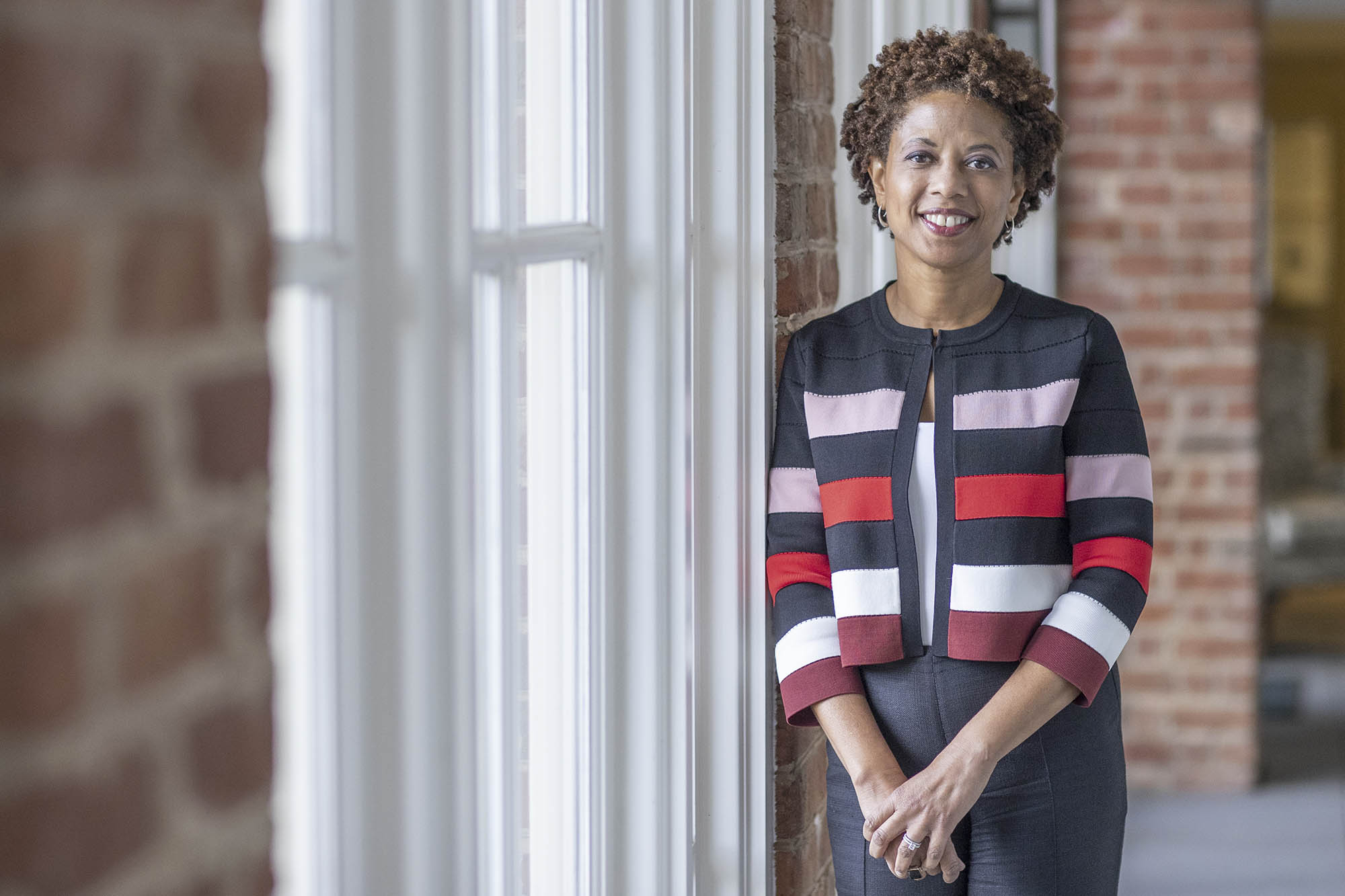 Melody C. Barnes will serve as the inaugural executive director of the Karsh Institute of Democracy at UVA. (Photo by Sanjay Suchak, University Communications)
"From Congress to our public squares, the times demand vigorous efforts to sustain democracy and fully realize its aspirations," said Barnes, who also will continue to serve in her role with the Democracy Initiative. "With talented faculty, staff and students – who are also deeply committed to addressing the challenges facing our country – this is the moment to intensify our work across Grounds to have impact beyond the University."
The $50 million gift from the Karshes will support the establishment of the Institute and provide funds for construction of a prominent building on the Emmet-Ivy Corridor, a future hub for public forums, research and classes. That building is expected to open by 2026, although the work of the Karsh Institute of Democracy will begin much sooner. UVA plans to match the Karsh gift with $50 million in additional philanthropy and University support.
The Karshes said they have long been motivated to support education and have grown particularly interested in how higher education is uniquely able to address growing threats to democracy.
"For a healthy democracy to thrive, its core principles, institutions and processes must not only be studied and understood, but also vigilantly protected and strengthened," Martha and Bruce Karsh said. "We believe higher education is ideally suited for this responsibility, and we're delighted to support the University of Virginia's ambitious effort to lead in this work." 
The Karshes are both UVA alumni and met as students at the School of Law. Bruce Karsh, a 1980 UVA Law graduate, is the co-founder and co-chairman of Oaktree Capital Management, a global asset management firm with assets under management of $150 billion. Bruce also served 12 years on the Board of Trustees of Duke University, where he earned his undergraduate degree and where the undergraduate financial aid office is named for the Karshes as its top scholarship donors. He also serves on the executive board of the NBA's Golden State Warriors, of which he and Martha are co-owners.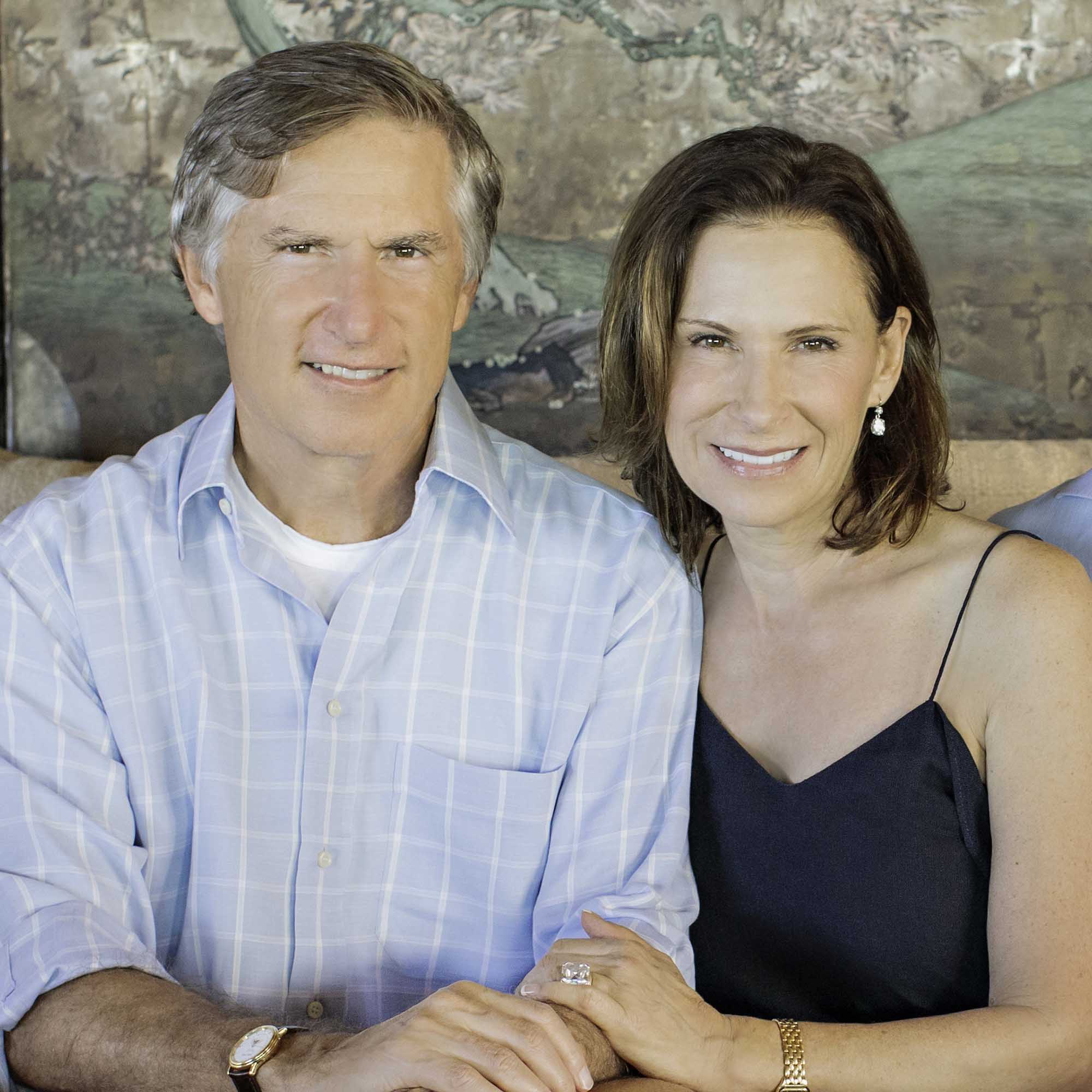 Martha and Bruce Karsh have a long history of philanthropy in higher education and are particularly interested in how higher education can help address threats to democracy. (Contributed photo)
Martha Karsh, who graduated from the College of Arts & Sciences in 1978 and UVA Law in 1981, is a leader in the nonprofit world and co-manages the Karsh Family Foundation. Since they formed their foundation in 1998, the Karshes have committed more than $300 million in gifts, focusing primarily on education, including support for educational access, and financial aid and scholarships. Martha also serves on the national Board of the KIPP Foundation, the nation's largest network of high-performing public charter schools. She is a trustee emerita of the UVA Law School Foundation, co-founded the Los Angeles design firm Clark & Karsh, and, with historian Mark Lewisohn, published the book, "The Beatles A Hard Day's Night: A Private Archive" (Phaidon Press, 2016).
The Karshes have previously given generously to UVA Law, $50 million to date. In 2018, they established the Karsh Center for Law and Democracy, and also endowed the Law School's premier scholarship program and professorships – including a chair in constitutional law named for Justice Anthony M. Kennedy, for whom Bruce clerked. In 2012, they supported and named the Student Services Center at the Law School.
Their latest gift will have broad impact, as the Karsh Institute of Democracy will include and reach out to UVA students, faculty, staff and alumni; practitioners including policymakers, entrepreneurs, leaders, advocates, organizers and philanthropists; educators; journalists and other media; and artists and creative leaders.