Blair Smith still remembers when he decided to intern at the University of Virginia's LGBTQ Center, after putting off the decision until his second year.
Smith said he had a great experience finding his queer community in high school, but that once at UVA, was a bit reticent about becoming involved with the LGBTQ community.
Smith subscribed to the LGBTQ Center's listserv during first year and learned the center was recruiting an operations intern. "I was really cautious to get involved in the Queer Student Union or the LGBTQ Center my first year because I really wanted to try different things," said Smith, who ended up being president of the union last year.
"It was through meeting other interns and volunteers and just being in the center that I really got over that mental obstacle that I am 'that gay kid,' because there were so many people who were coming from so many different backgrounds and sharing their interests.
"It just took a little bit of, you know, getting over myself to be able to walk in the door," Smith said.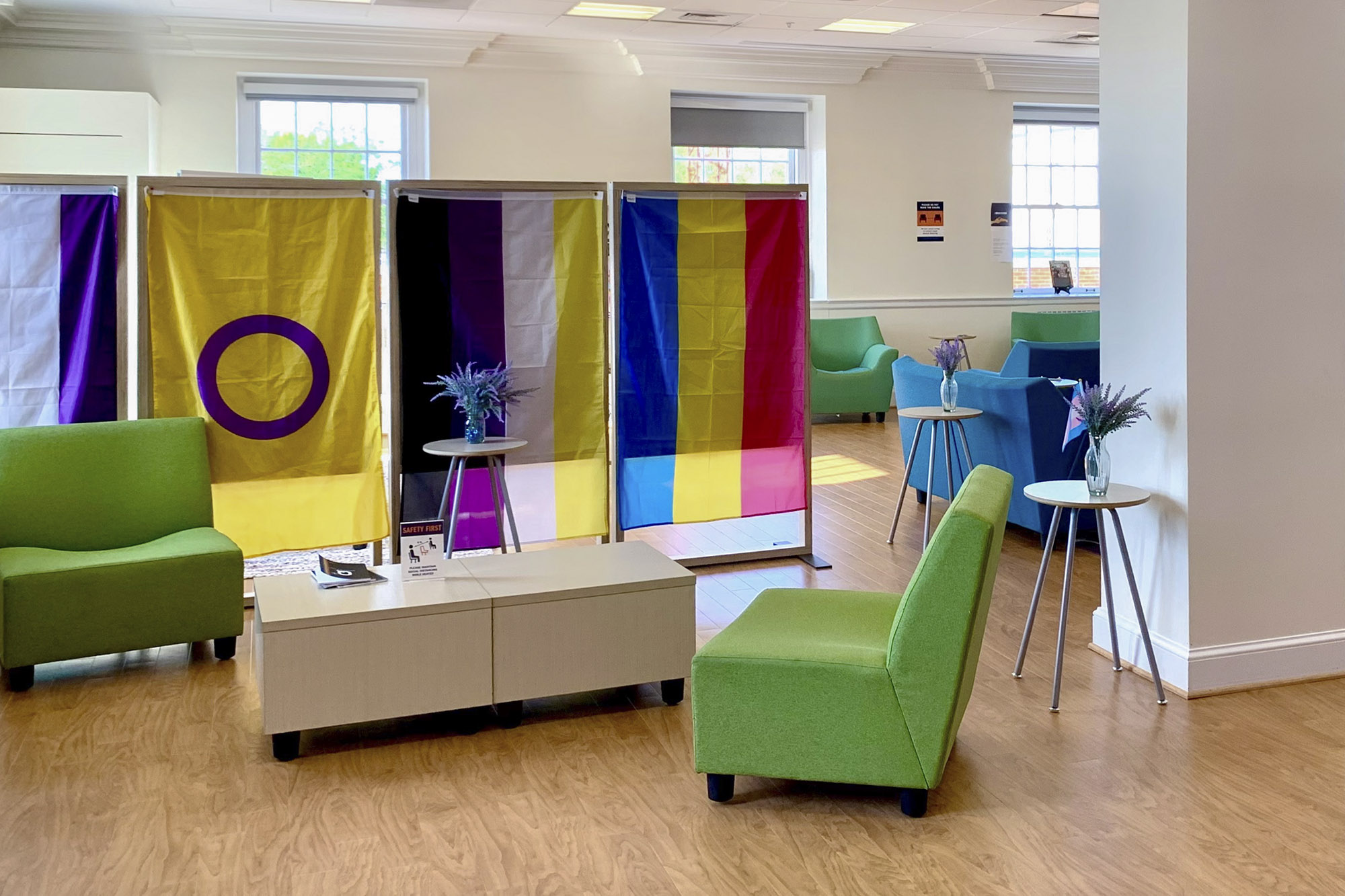 Smith's message to incoming first-year students, second-year students who studied at home last year – and to all students, for that matter – is don't put off visiting the LGBTQ Center.
"It's a very loving community and, at least in my experience, I found some really wonderful friends who I love very deeply," Smith said. "It really is just about connecting with people in all forms, you know, finding platonic love, facilitating really meaningful relationships and also coming to love yourself."
Last month, UVA was ranked No. 11 college in the nation for LGBTQ+ students by Best Colleges and Campus Pride. The ranking combined UVA's scores from Best Colleges' academic and affordability metrics with UVA's Campus Pride score (4.5/5). UVA has been designated as the best college for LGBTQ+ students in Virginia for the past three years. 
The program coordinator for the LGBTQ Center, Alex Winkowski, and the program team are busy planning for the upcoming academic year, after 15 months of virtual-only events because of the coronavirus. While dates and times for events are still being solidified (check the center's website later for information), Winkowski and Smith shared some of the things students can look forward to this coming academic year.
Queer Brunch
Queer Brunch is a biweekly gathering that brings together students, faculty and staff for a catered meal, either in the center or on the Lawn.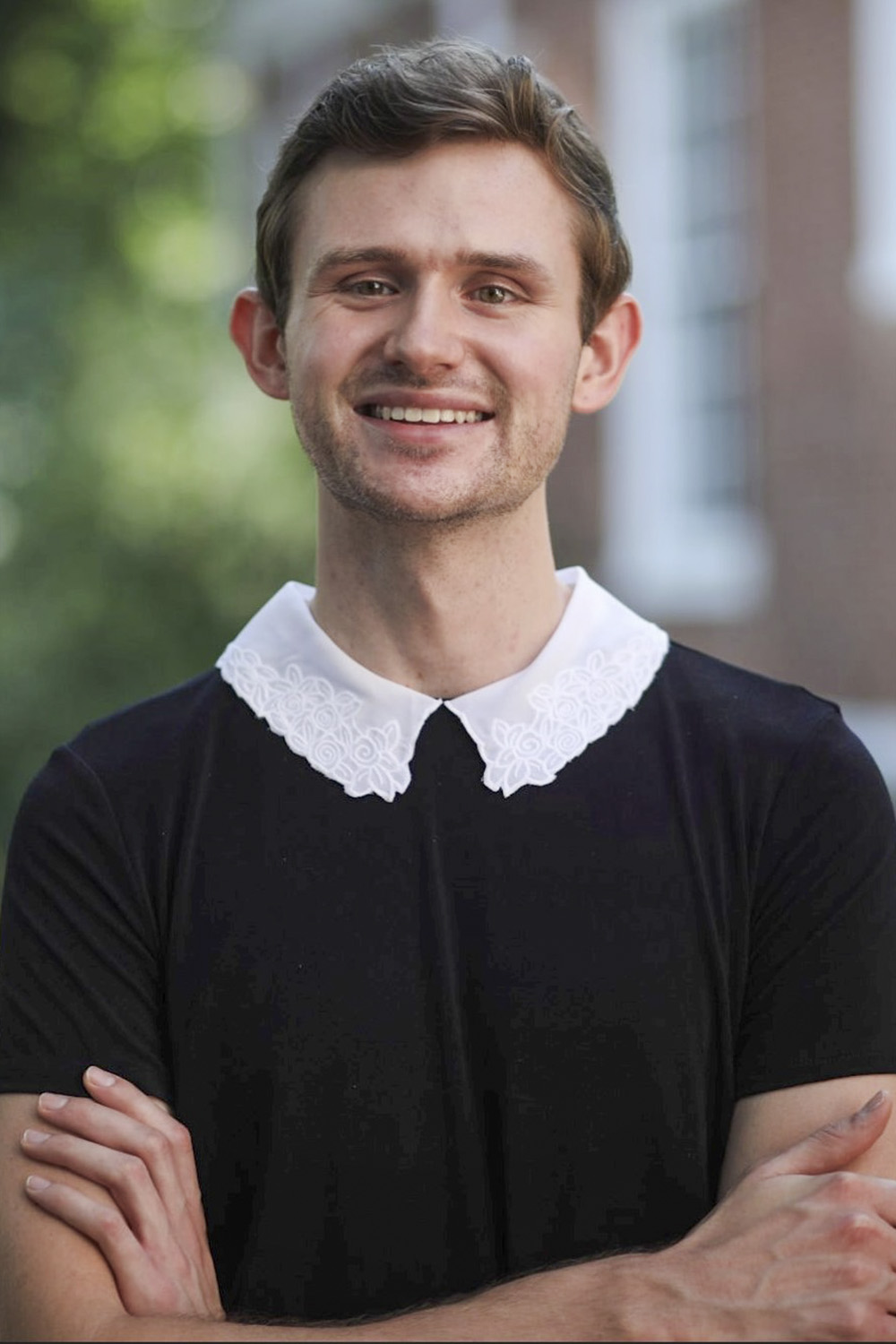 "I am a huge fan of Queer Brunches, and it's great because they take on all kinds of different moods or there's a different atmosphere depending on what season you're in," Smith said. "So, in the winter when it's cold out, we'll have the brunch inside the center so people can kind of curl up on the couches. There's always a ton of people in the space. It's very lively and people kind of mingle and the food is always good."
National Coming Out Day
National Coming Out Day occurs in October. Winkowski said last year, the LGBTQ Center had a virtual celebration on Oct. 11.
Smith previously served as the program's coordinator and has warm memories of the event. It was 2020, and they'd arranged for the event to begin in the McIntire Amphitheater. The day was festive, and the program concluded in the LGBTQ Center.
"I really didn't expect for there to be a lot of engagement at that event," Smith said. "But so many people showed up and it was people who had never been in the space before, who just really wanted to talk about their experiences of wanting to come out, but not being sure what they would look like and wanting to find community. It was just such a vulnerable and powerful conversation and they were so grateful that we all get to share the space together."
"Love is …"
"Love is …" is an annual T-shirt campaign for Valentine's Day that began in 2009 to celebrate love and raise greater social awareness around the LGBTQIAP+ (lesbian, gay, bisexual, transgender, queer or questioning, intersex and asexual) experience.
"It's so much fun, because we get to order the shirts that a student designed and then hand them out for free," Smith said. "So, the center is always packed with activity when we're handing out the shirts.
"And then on Valentine's Day, everybody who picked up the shirt is invited to go to the Rotunda steps and sing 'The Good Old Song' and take a picture together," Smith said. "It's this very gregarious, fun event and it's a nice tradition. I'm a huge fan."
Media Contact
Article Information
June 28, 2021
/content/lgbtq-center-ready-welcome-students-back-uva