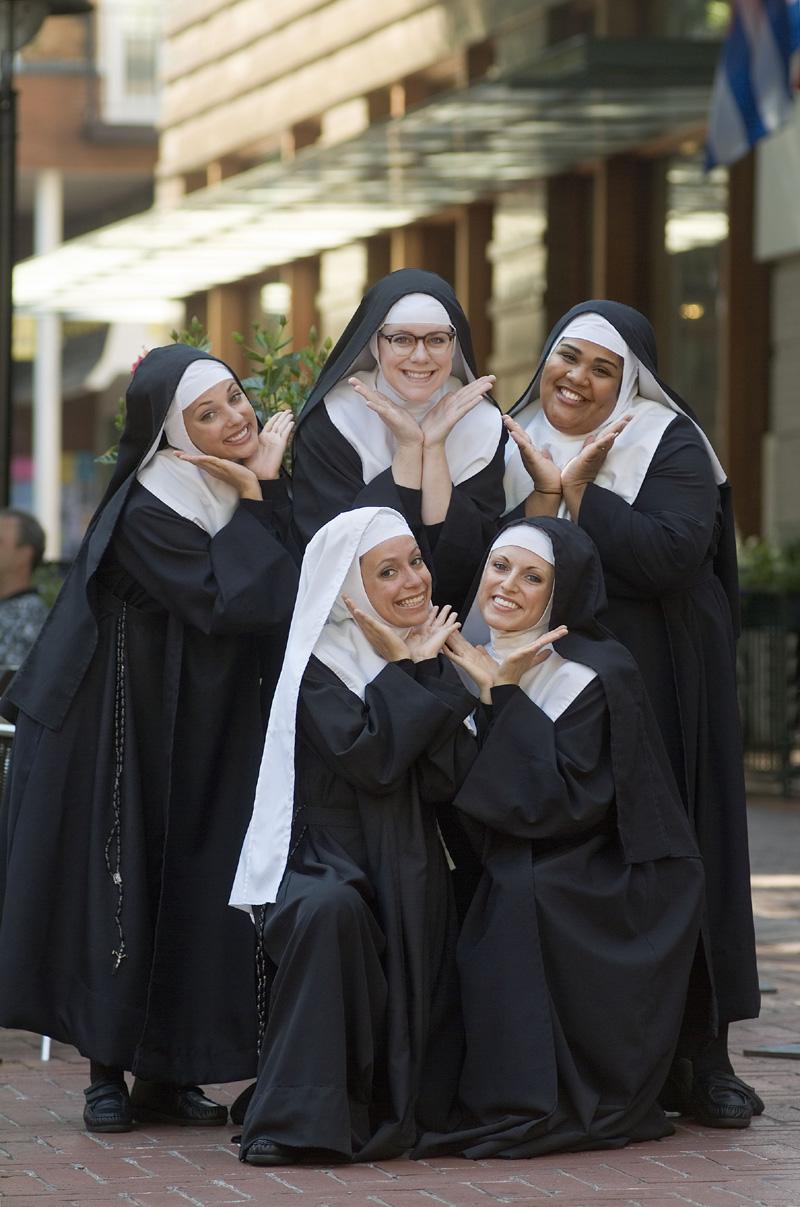 June 27, 2006 -- The early summer forecast for Heritage Repertory Theatre calls for giggles, guffaws, chortles and good old fashioned belly laughs…and it's all thanks to the famed Little Sisters of Hoboken.
HRT is preparing to get thee to a nunnery with Nunsense, a musical filled with so much sisterly love and good cheer that it has had audiences around the world rolling in the aisles for the past 20 years.
Sister Julia (Child of God) is a well-intentioned nun whose cooking is, quite literally, a disaster. When we first visit the convent, the Little Sisters of Hoboken are trying to find a way to pay for the funeral of the last of the 20 sisters to fall victims to a particularly poisonous concoction. And what better way for the nuns to raise the funds than to put on a show?
While Nunsense provides an hilarious trip down memory lane for Catholic school veterans, the appeal is hardly limited to those of a single faith.
"From their catchy comedic commentary in their interactions with the audience to their expression of faith in Growing Up Catholic," said Nunsense Director Renee Dobson, "one thing is clear – no matter what religious faith one practices, Nunsense invites the audience to identify with the humanity, the humor and the spirit of its characters."
Dobson should know. Just two years after the show's Off-Broadway premiere, she was cast in the Philadelphia premiere of the production (directed by author/composer Dan Goggin). She performed the show hundreds of times in Philadelphia and on tour and this is her third time directing the production.
" The appeal of this show does not change with time," she said. "There will always be a place in the world for pure, unadulterated fun…and that is what this show, and this production, is all about. It's a serious workout for the smile muscles."
Nunsense will run at The Helms Theatre beginning on June 20 and will continue June 22-24; June 26-July 1 and July 3-8 (with no performance on the July 4 holiday).
To order tickets, visit the box office at Culbreth Theatre or call 434-924-3376.
For more information on HRT and its 31st season, visit
www.uvahrt.org
.