When Tara Loyd's family came to her University of Virginia graduation 21 years ago, they didn't stay at a hotel, at an off-Grounds apartment or even anywhere in Charlottesville.
Instead, Loyd's parents and three younger siblings – who were traveling from Lexington, Kentucky – slept with her at a foster home some 35 miles away in rural Louisa County, where Loyd had spent four years tutoring a teenager.
It just felt like the right place to be.
"I remember it being a little bit odd that we were out in Louisa and a couple of my younger sisters and my brother were sleeping on the floor," Loyd recalled, "but it was one of my most significant relationships."
It wasn't one built overnight.
Oftentimes, the teenager – whom Loyd visited once a week through a program administered by Madison House, the independent, nonprofit volunteer center for UVA students – refused to do any of her schoolwork.
"I had to psych myself up every week," Loyd said, "because I knew it was going to make me uncomfortable, but that growth would come from being uncomfortable.
"It was maybe the first deep, personal relationship I'd had with somebody whose life could have been my mine, or mine could have been hers. But circumstances were what they were, and here we were, on different sides of the math book."
Over time, the pair became friends, with the teen eventually opening up to Loyd about hardships she had faced – including domestic violence – as well as general fears she had about not having a permanent place to live.
"I just remember thinking, 'Oh my gosh, this is her reality,'" Loyd said. "It was a lens to think about inequity and how all those things that I had never directly experienced can be perpetuated."
The experience solidified what Loyd wanted to do with her life.
Today, the mother of two is the executive director of PIVOT, a global health non-profit that works in Madagascar, an island country located off the coast of Africa, to break cycles of poverty and disease.
The organization's mission, in Loyd's words, is to make universal access to quality medical care a "human right."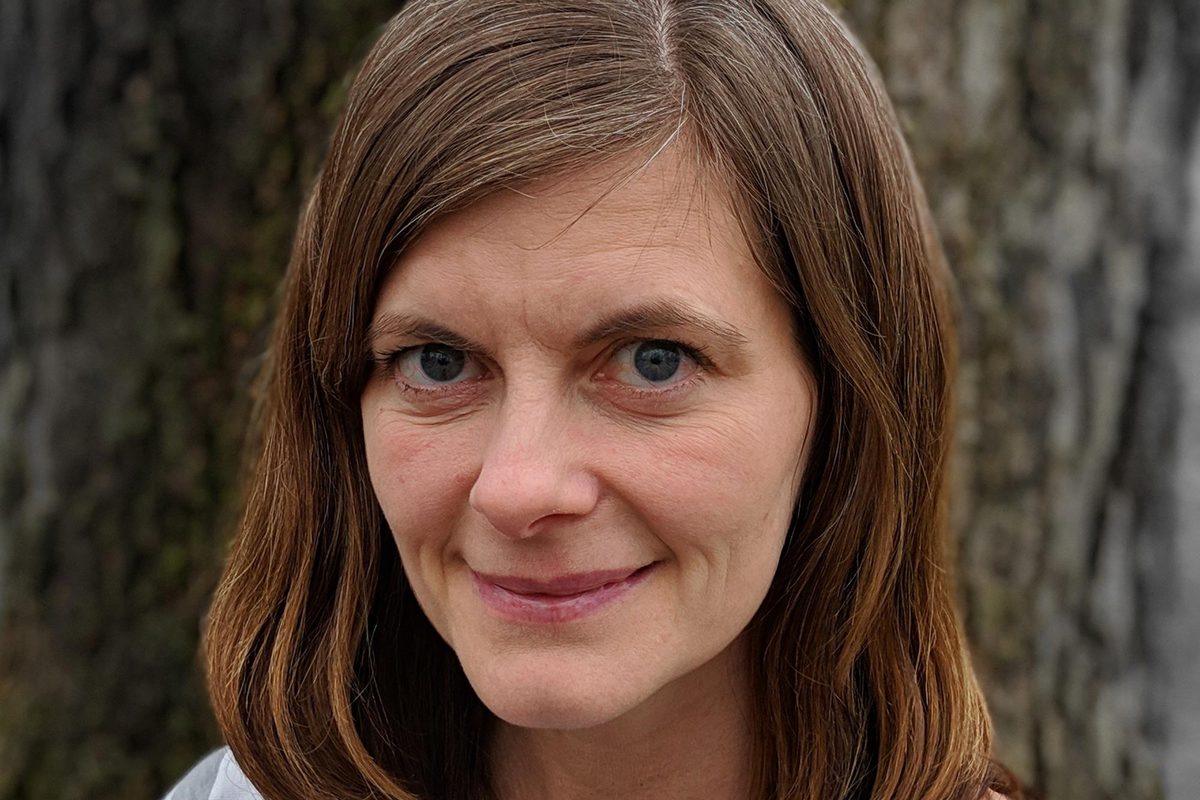 Tara Loyd says her experiences at UVA and Madison House cemented her career path. (Contributed photo)
Undergrad Days
The oldest of four children, Loyd grew up in Kentucky.
Loyd, whose father, Herb, is a retired emergency room physician and whose mother, Donna, is a preschool director, had long been attracted to Charlottesville by the Blue Ridge Mountains and the overall beauty of the region.
But it wasn't until after one unforgettable visit to Grounds that she knew for sure she wanted to come to UVA.
During the stopover, Loyd sat in on a course taught by former UVA professor and civil rights leader Julian Bond. In the session, Bond was recreating the lunch-counter protests that had led to desegregation of the Greensboro, North Carolina, Woolworth's lunch counter in 1960.
"I found it really powerful," Loyd said.
When Loyd got to UVA, she tried to take as many of Bond's classes as she could. "It just felt like I was in the presence of greatness," she said.
As a first-year student, Loyd got involved with Madison House almost immediately.
"It helped me connect to the community in Charlottesville and have some perspective on my own privilege and feel more like a community member," she said. "I was not that comfortable in the social scene, in the sorority and fraternity scene. I felt a little bit like fish out of water. … I was a little overwhelmed.
"And so Madison House was a nice way for me to find my people and way of being."
Once a week, Loyd made a 40-minute drive to Louisa with a fellow volunteer to tutor the teenager.
"I remember being really challenged by her in ways that were important for me to face," said Loyd, who lost touch with the teen after college. "She would just stand up for herself a lot, kind of like, 'I don't want to do that and you have no idea how hard my life is.'
"I don't think I'd ever really reckoned with that, and she took me way out of my comfort zone in ways that were really powerful and I think she was very brave for doing."
In addition to the time she spent in Louisa, Loyd volunteered at an afterschool program for at-risk children in downtown Charlottesville.
Simply put, Loyd said she's always considered herself a "person of action."
"I like to do concrete things that help me feel like I'm living my values," she said. "And those things really helped me find my bearings. It helped free my conscience, to some degree, so that I could have the intellectual journey of being at school and not worry about whether I was spending my days in meaningful ways. It's also helped me live a more complete life."
As a fourth-year student, Loyd – a cognitive science major who had begun teaching at the Virginia Institute of Autism – decided she wanted to join the Peace Corps.
"It seemed like such a unique opportunity for me to step out of all the modern confines or expectations and just live a completely different existence and have a different experience for a little while," she said. "I felt like I had a lot more learning to do."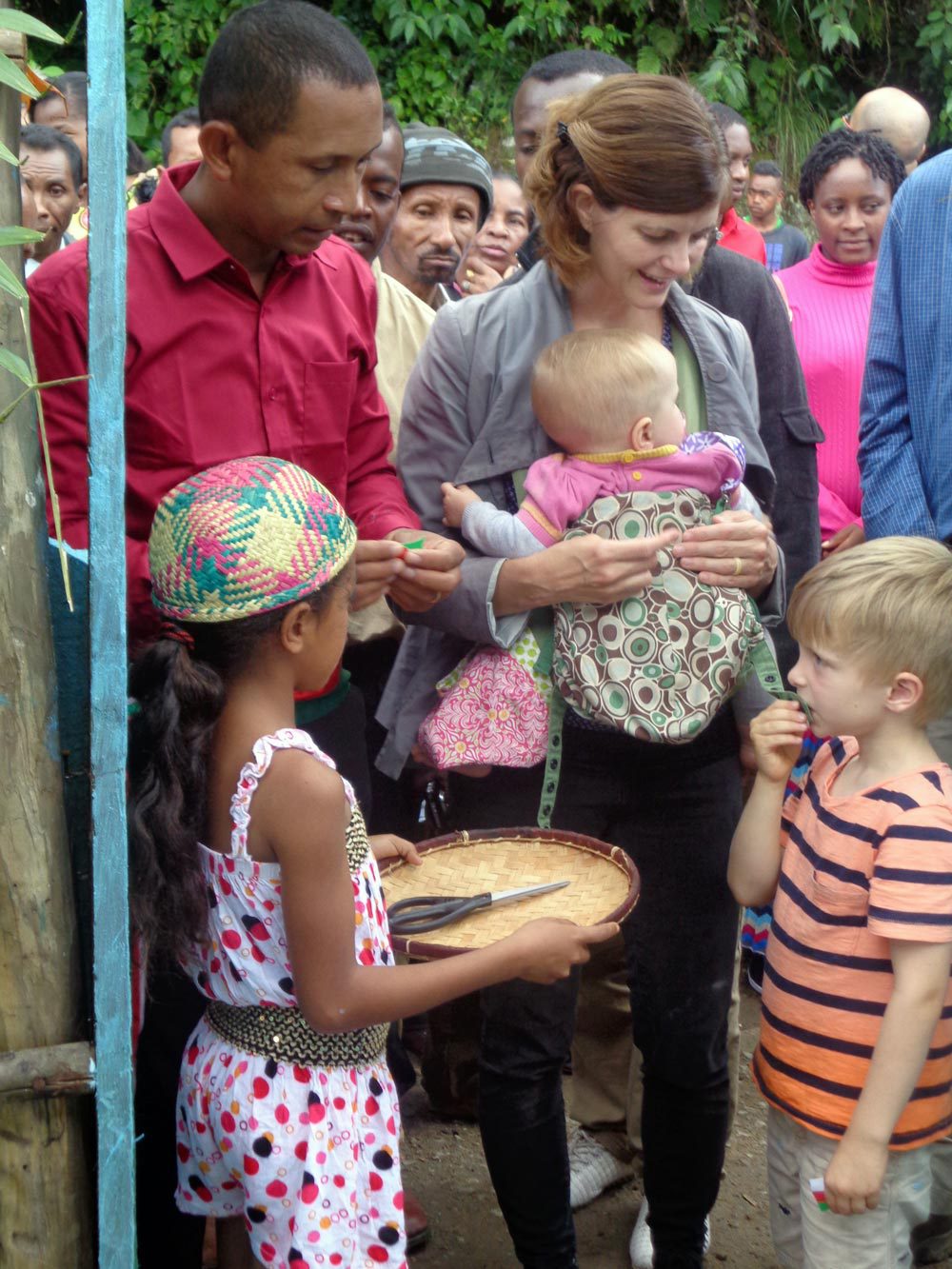 From a young age, Tara Loyd says she's always considered herself a "person of action." (Contributed photo)
'Eye-Opening' Experience
In 1999, Loyd headed to Lesotho, an enclaved country within the border of South Africa. The locale appealed to Loyd because it was one of the few places that was nationally integrating special needs children into education, and Loyd would be part of a pilot program there.
"I remember my mom crying when I left, saying, 'You'll never be the same,' and me saying, 'Oh, come on,'" Loyd said. "But she was right. My life was forever changed."
Lesotho was being ravaged by HIV, and teachers and children at the school where Loyd worked were dying from it.
Things were so bad that Loyd – who also worked a secondary job with the Red Cross as a volunteer HIV educator – was required to sign a contract, pledging to herself that she would not get infected while she was there.
Loyd said the whole situation was hard to reconcile. "It just felt like this tiny country that nobody knew much about was kind of being wiped off the map," she recalled. "It was really eye-opening and hard to make sense of. It was sort of like, 'Who in the world is paying attention to this?'"
When her two years were up, Loyd returned to the States, intent on starting a more traditional career path. But it was hard to let go of Lesotho, and Loyd wound up returning on a regular basis to volunteer. During that time, she helped found an outreach program for children orphaned by HIV.
"I had a couple of jobs in my 20s where I would return to the U.S. to work at a non-profit and try and be normal for a little while," she said, "but I eventually always came back to how life-and-death things felt in Lesotho. It was hard for me to come home and figure out what to do with what I had witnessed, how to talk about it without being alienating or a downer at the Christmas dinner table.
"Eventually, making it my life's work was the way to handle that."
Back to School
In 2008, after volunteering in Lesotho for Partners in Health, a global health non-profit organization based in Boston, Loyd decided to go back to school.
While pursuing her master's degree in global public health from Johns Hopkins University, Loyd met her future husband, James Keck, a kindred spirit who had attended the University of Minnesota Medical School and was doing a portion of his residency through the Hopkins program.
Following their time in Baltimore, the couple headed to Alaska for Keck's fellowship as an Epidemic Intelligence Service officer with the Centers for Disease Control and Prevention.
"We made a deal," said Loyd, with a chuckle, "that if I went with him to Alaska, we would head to wherever I wanted to go next – which was going to be straight back to Africa with Partners in Health.
"I didn't know how yet, but that was my life's goal."
While in Alaska, Loyd worked for a community-based foundation that was doing health work in rural villages.
After two years, she and Keck landed jobs with Partners in Health in Malawi, a small country in southeast Africa. The couple worked in partnership with the Malawi Ministry of Health to strengthen the health care system in a rural, underserved district with a high HIV burden.
While in Malawi, Loyd became pregnant with the couple's son, Zeke.
"The two years we spent in Malawi were amazing," said Keck, now a primary care physician at UK HealthCare and an assistant professor at the University of Kentucky, "because the community embraced us and our infant son and we were able to grow professionally in global health together.
"That time really helps me understand the challenges that she faces leading PIVOT in Madagascar."
Loyd was PIVOT's very first hire in 2013.
"I can't imagine PIVOT without Tara," said Robin Herrnstein, one of PIVOT's co-founders. "Tara is remarkable in her complete dedication to the people that we serve. She always tries to look at her work from their point of view. Are we meeting the needs that the community finds most important? Are we good listeners and good partners?"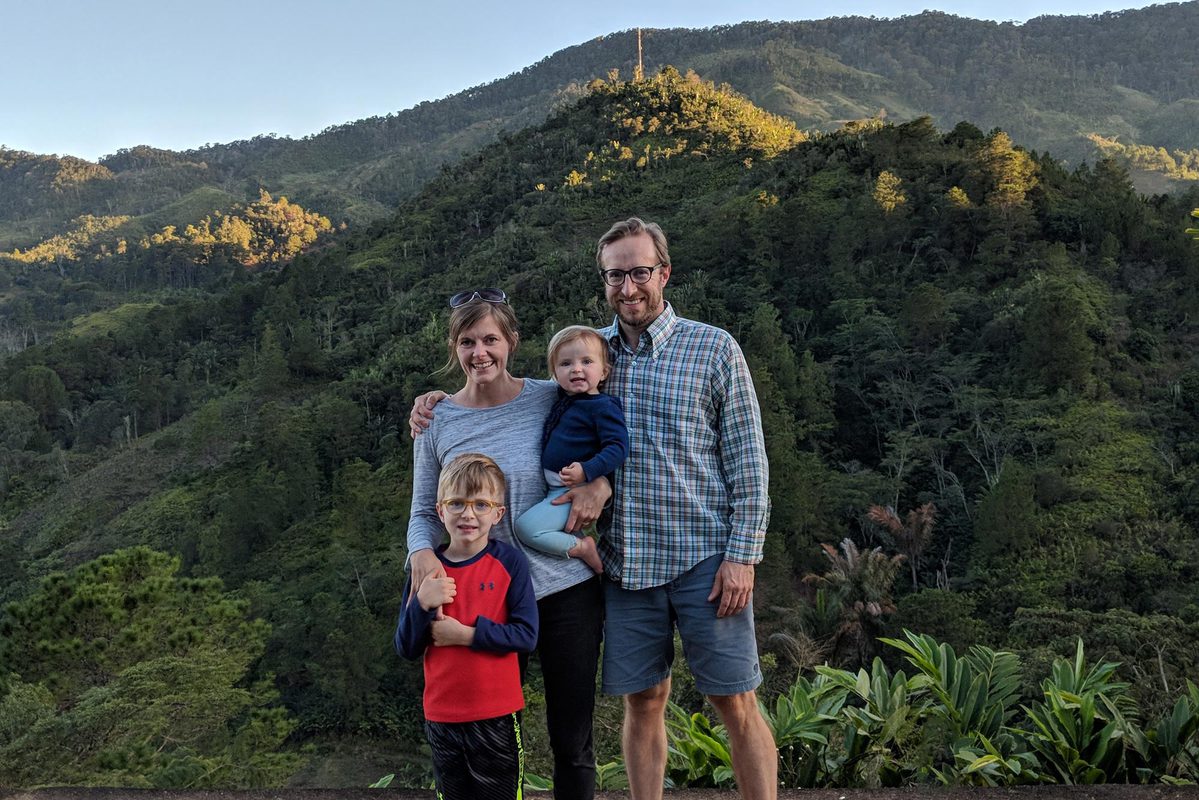 Until this year, Tara Loyd and her family spent every summer in Madagascar. (Contributed photo)
The Challenges Ahead
Madagascar, Loyd said, has some of the poorest health statistics in the world, with one in seven children dying before they turn 5 years old, and one in 14 women dying in childbirth.
And the country has been feeling the impact of COVID-19, with more than 1,000 cases in the country and rising, according to Loyd.
Loyd said the biggest challenge in Madagascar is in rural areas, where a majority of citizens don't have access to roads and bridges and live farther than five kilometers from health centers.
"It may be a half-day walk on a footpath to your nearest health center, or more," Loyd said.
For sizable stretches of their careers, Loyd and Keck have been based abroad, but they moved their family – which also includes daughter Zoe – to Lexington in 2016 so they could be close to relatives.
Still, until this year, they had spent every summer in Madagascar.
The couple, who travel together to the country frequently throughout the year (Keck works for PIVOT in a volunteer capacity), said they want to give their kids "perspective on their privilege."
"I think that as Americans, the more that we can have empathy and understand people – whether it's your neighbor or people around the world – the better," Loyd said.
It's a quest that started more than two decades ago at UVA, and then at a foster home in Louisa.
"It was my model for change in the world," said Loyd, referring to her time on Grounds. "And Madison House did such an incredible job of exposing you to all kinds of different organizations. You always had a way to know whose lives were being impacted.
"I don't think I ever gave much thought to working in any other sector, and I would say those experiences are why."
Article Information
June 22, 2020
/content/louisa-lesotho-madagascar-service-tops-comfort-alumna