The Lawn became a joyful meeting place for family and friends from all over the globe on Sunday as they arrived to cheer on graduates from 10 of the University of Virginia's schools and the Data Science Institute.
"We have here with us a grandmother from Boston, a grandmother from Dayton, Ohio, a great-aunt from Boston, and a great-aunt all the way from Jamaica," said Jackie Hughes-Oliver. In all she and her husband, Rod, were joined by 10 family members as they celebrated the graduation of their daughter, Cherice Hughes-Oliver from the School of Engineering and Applied Science.
Like many of her fellow students, Cherice Hughes-Oliver was earning her bachelor's degree after years of careful planning and support from family and friends.
As she opened the ceremonies, University President Teresa A. Sullivan thanked the many strong family supporters like the Hughes-Olivers who had helped their graduates reach the momentous day.
She congratulated the Class of 2016 and took a moment to recognize outstanding members, in particular the 14 students from four schools who completed their baccalaureate degrees in just three years. She welcomed these students to the prestigious Order of the Orange Stole.
After the welcoming words from Sullivan, University Rector William H. Goodwin Jr., congratulated the graduates and introduced Sunday's commencement speaker, Paul Mahoney, the dean of the UVA Law School and David and Mary Harrison Distinguished Professor of Law and the Arnold H. Leon Professor of Law.
As the Rotunda enters its final stage of renovation, Mahoney is among the first speakers in recent years to look down the Lawn and see a scaffolding-free structure.
"I do have one great advantage over you today," he teased the graduates. "I'm facing the Rotunda and can see the results of … years of intensive renovation work."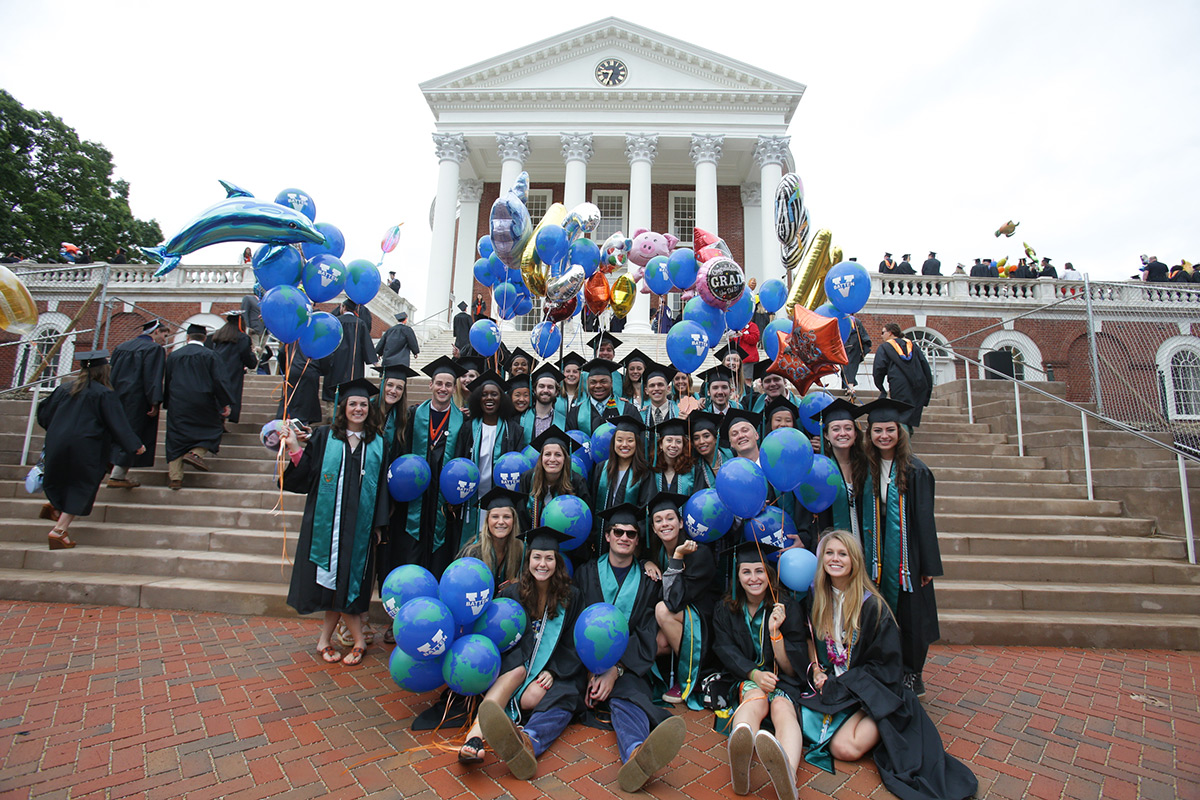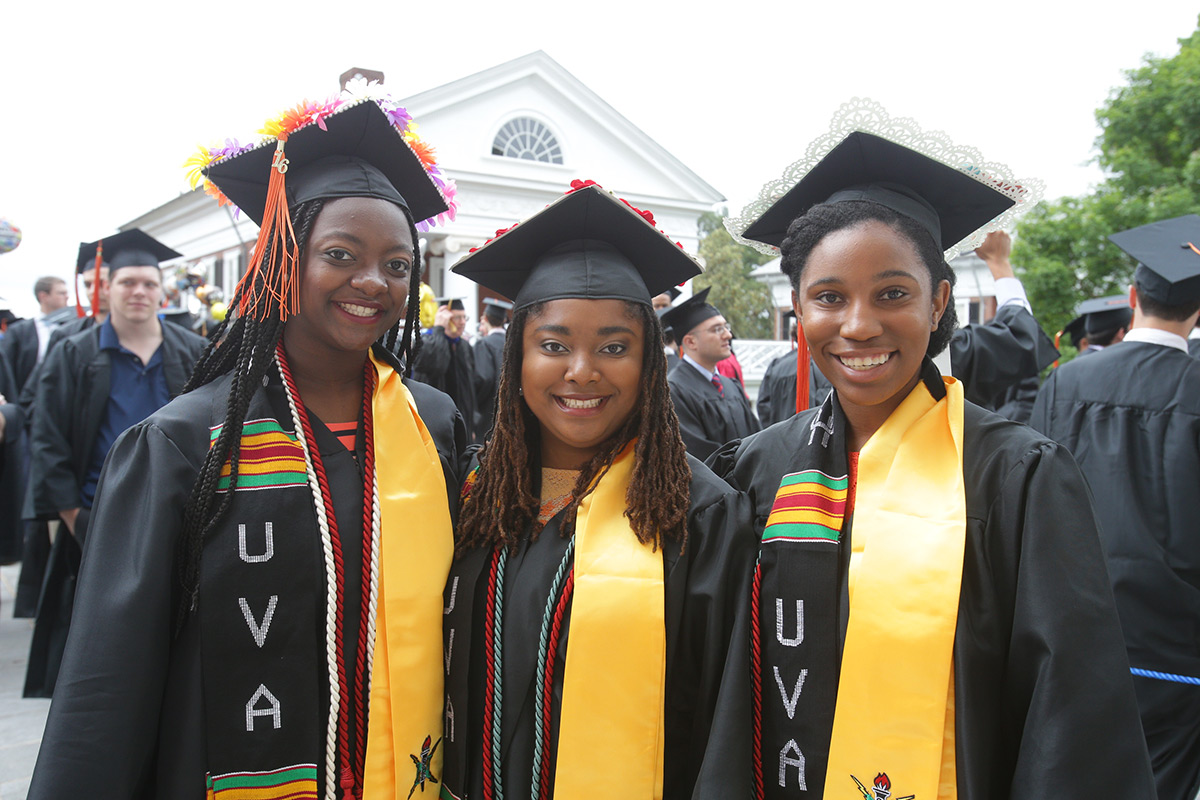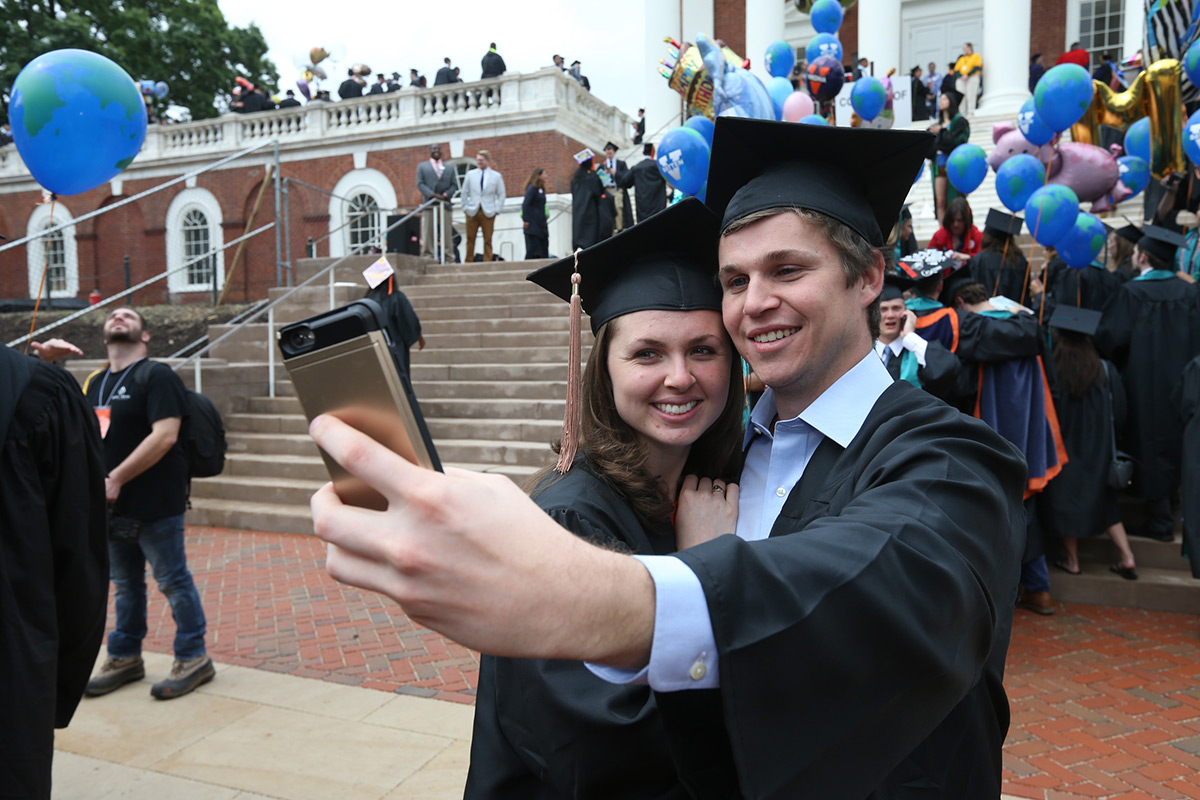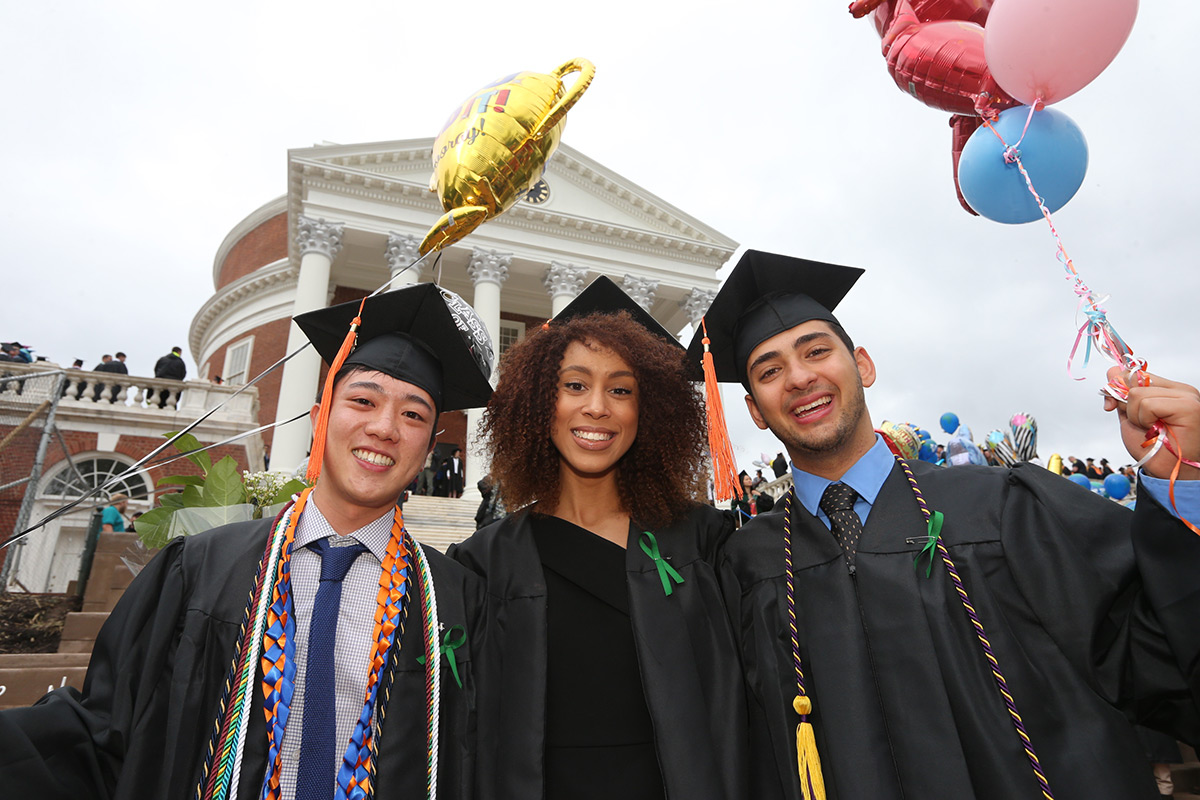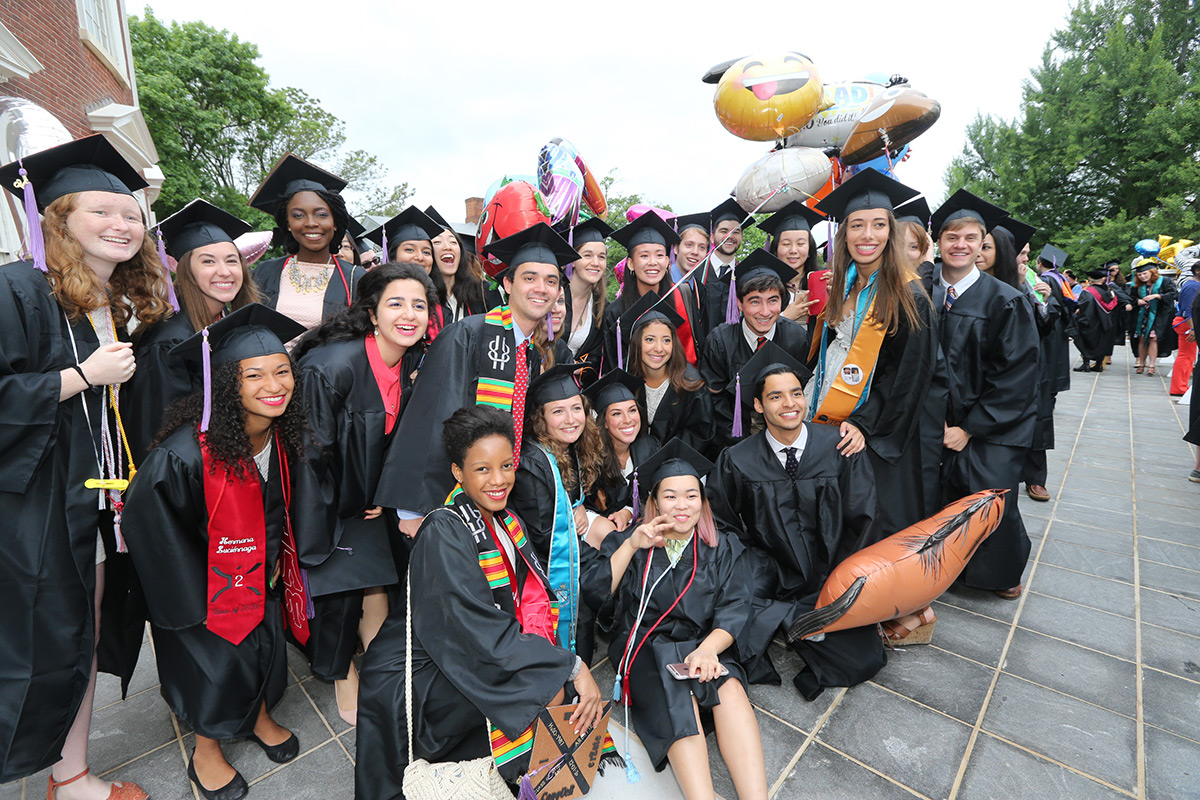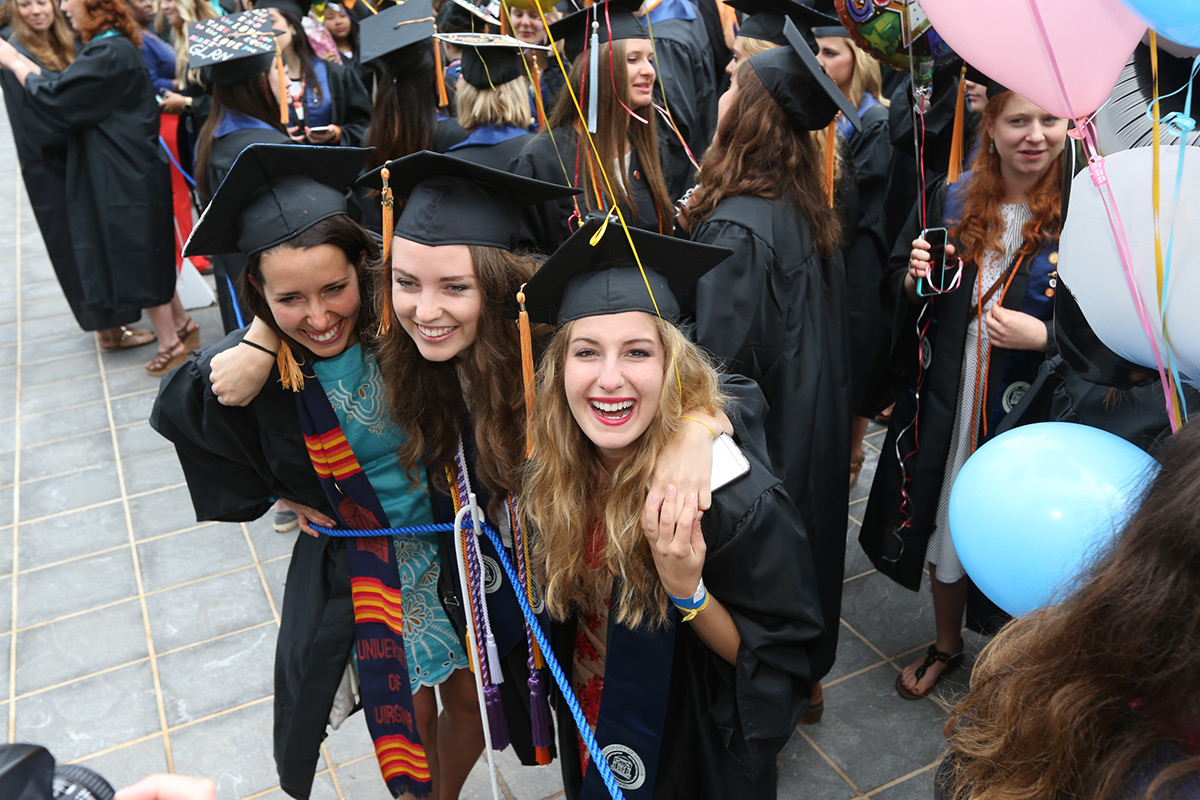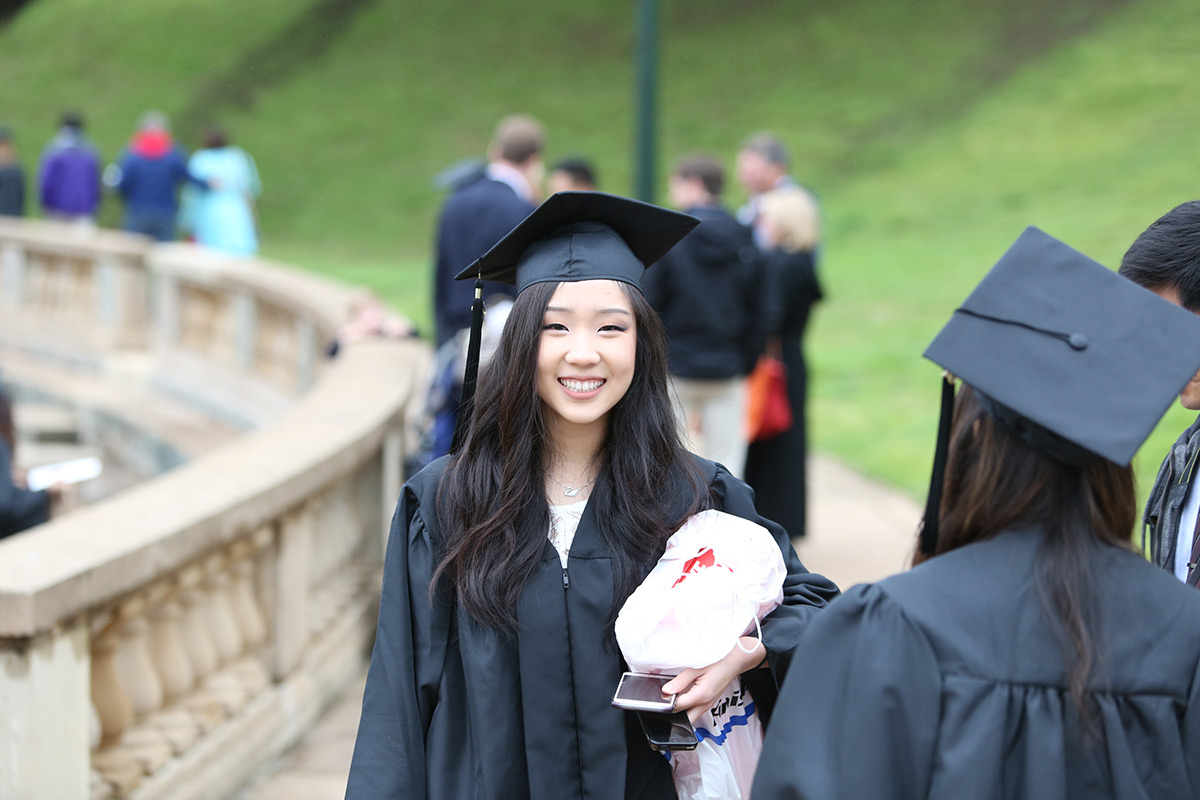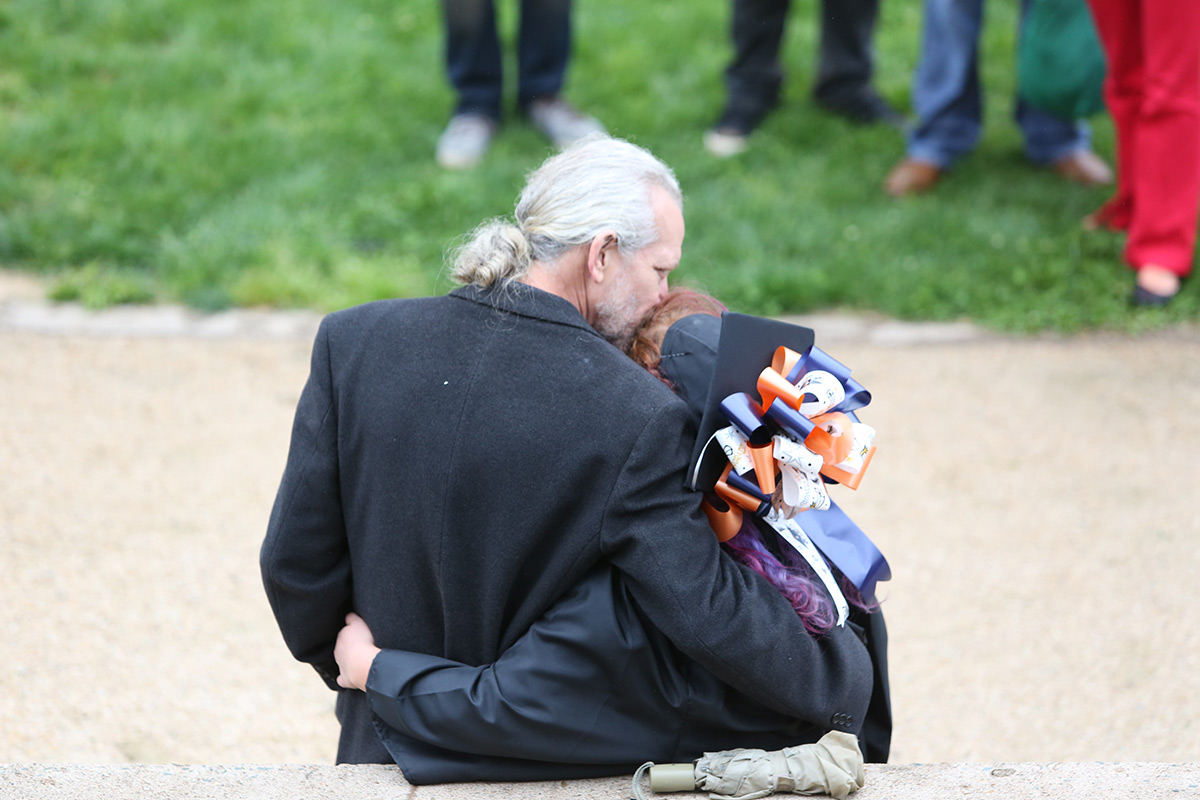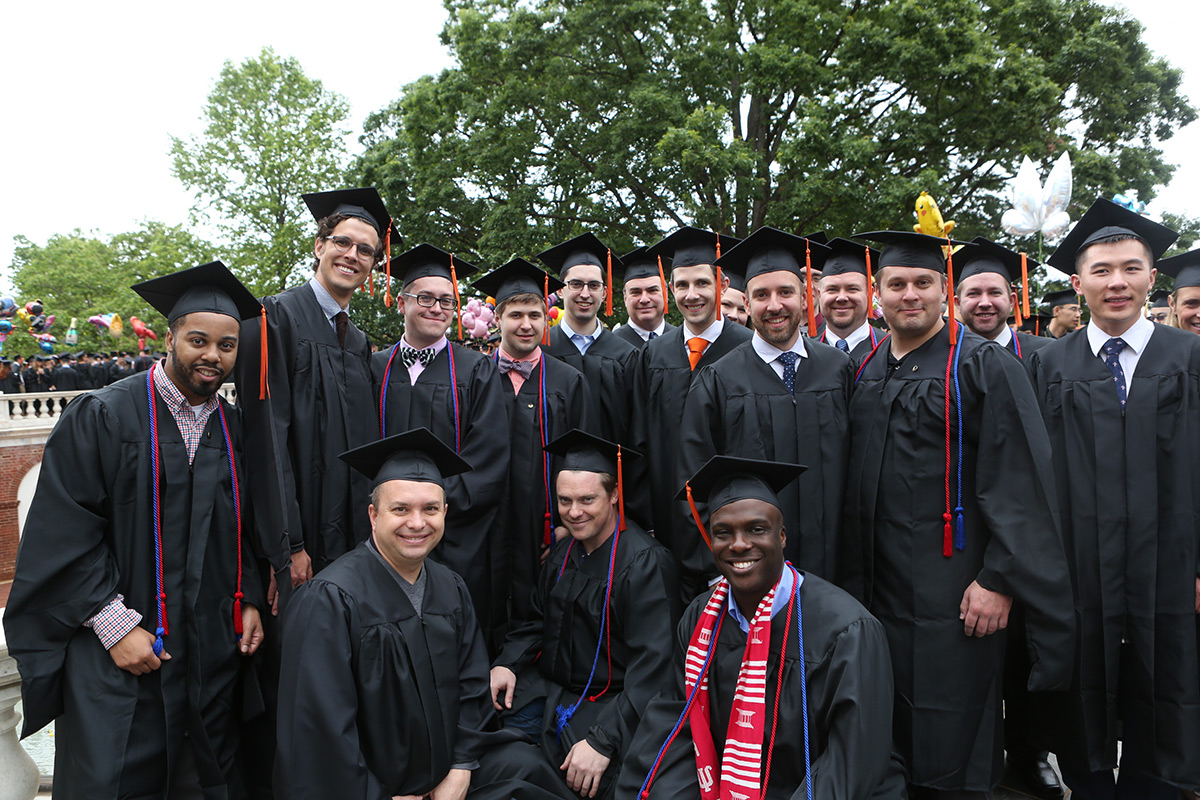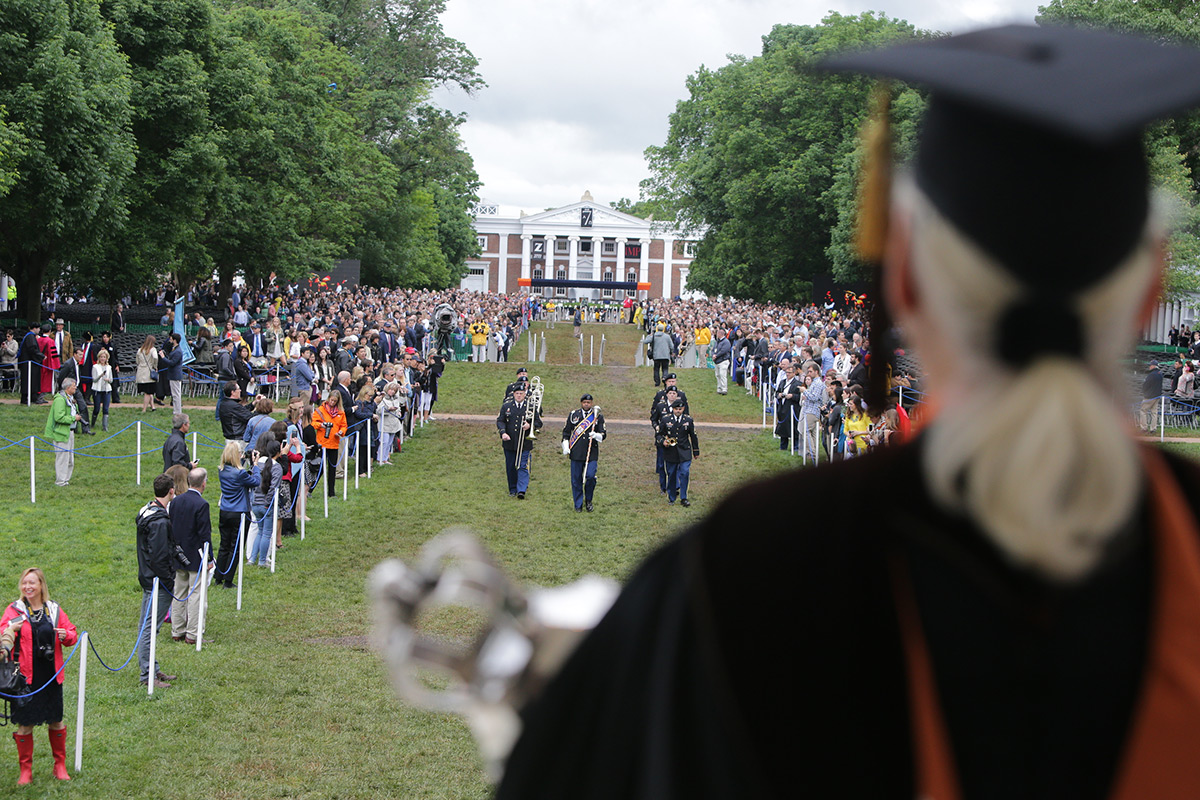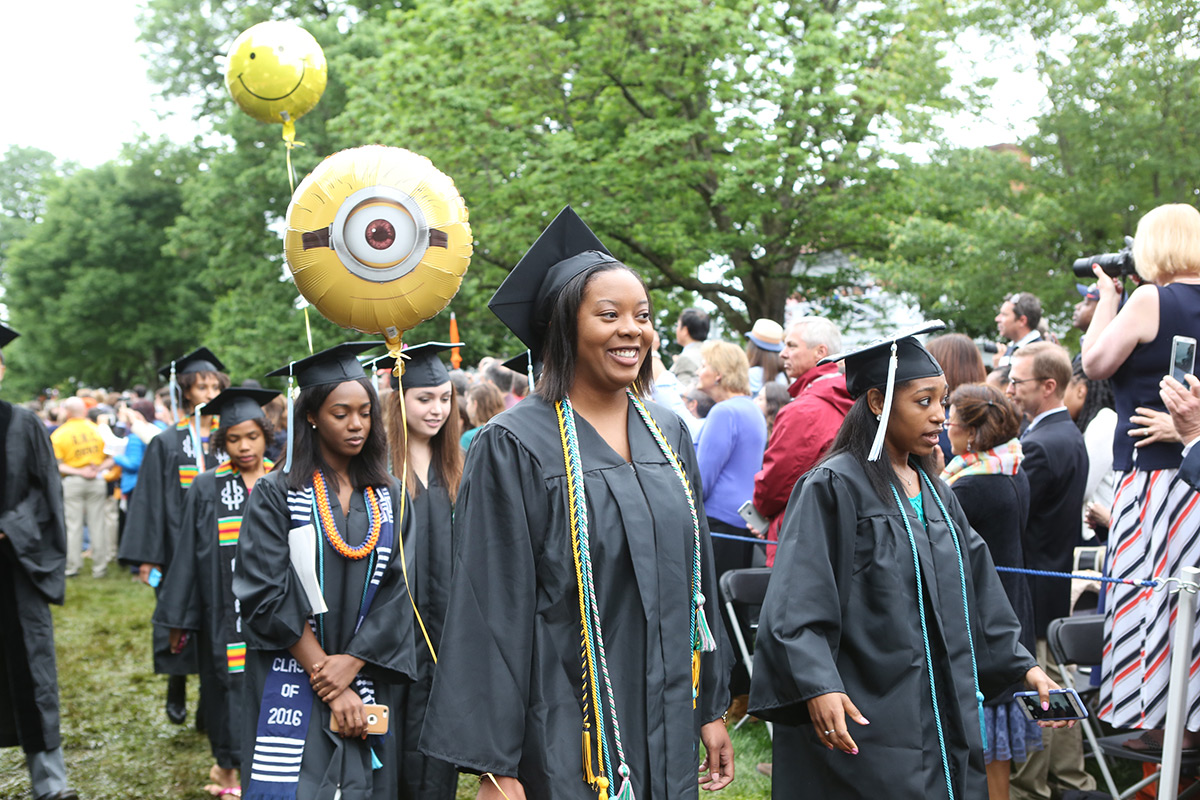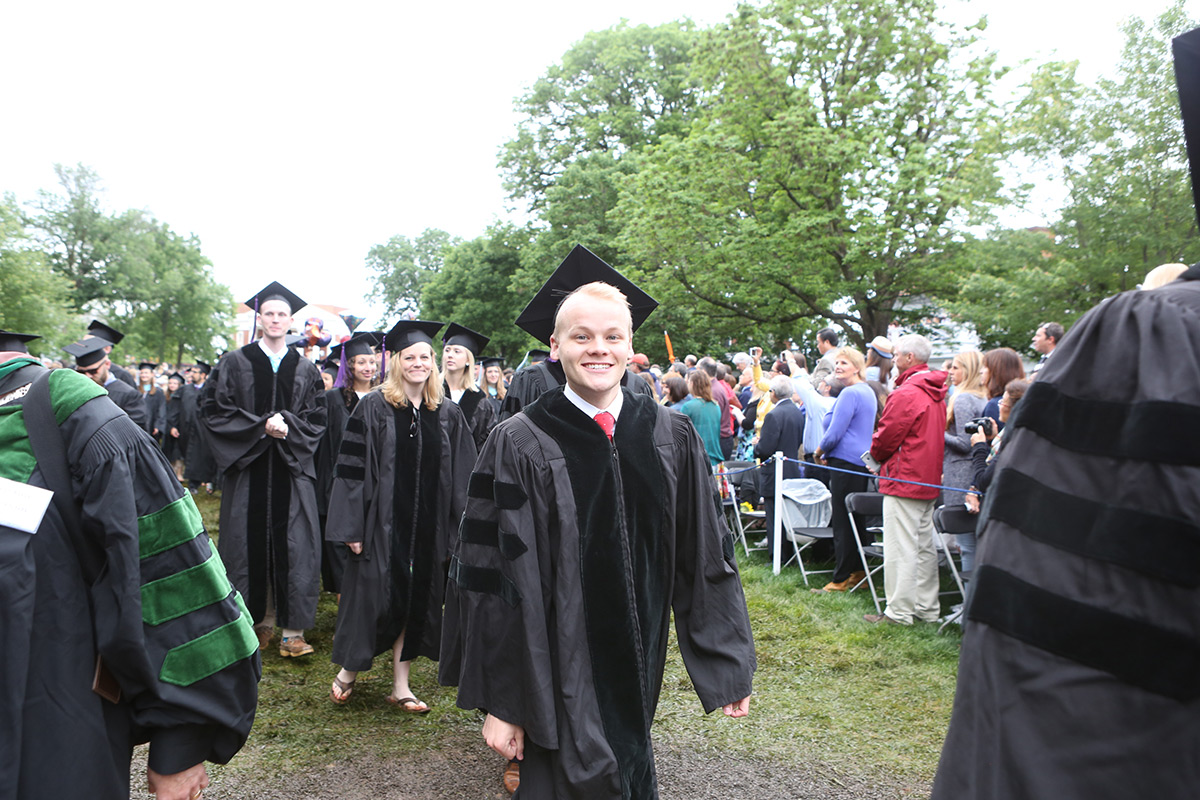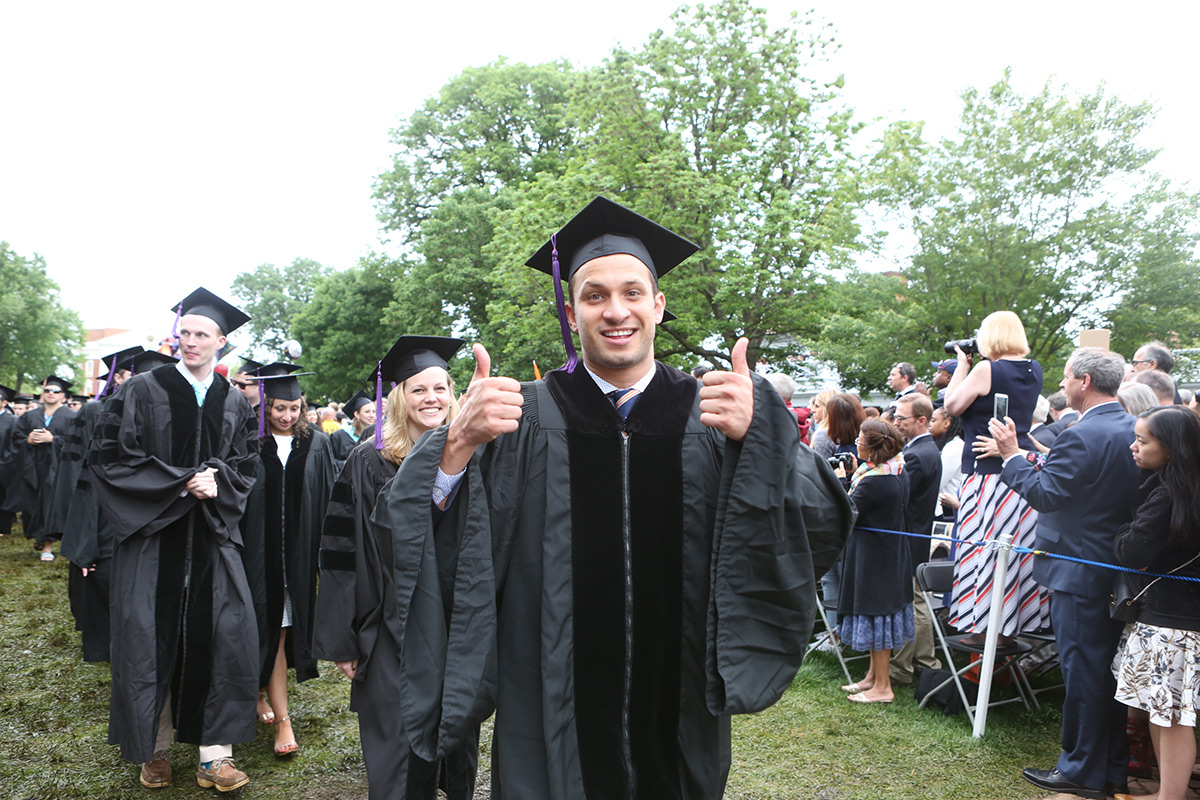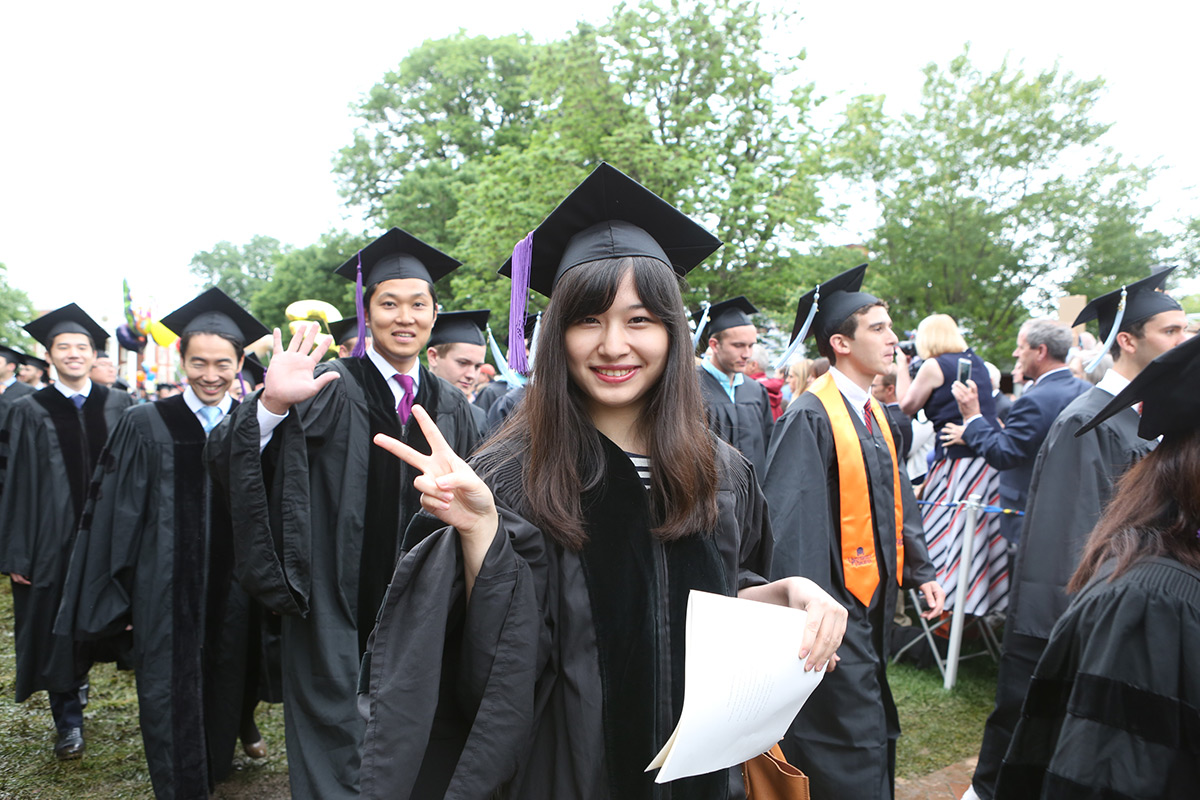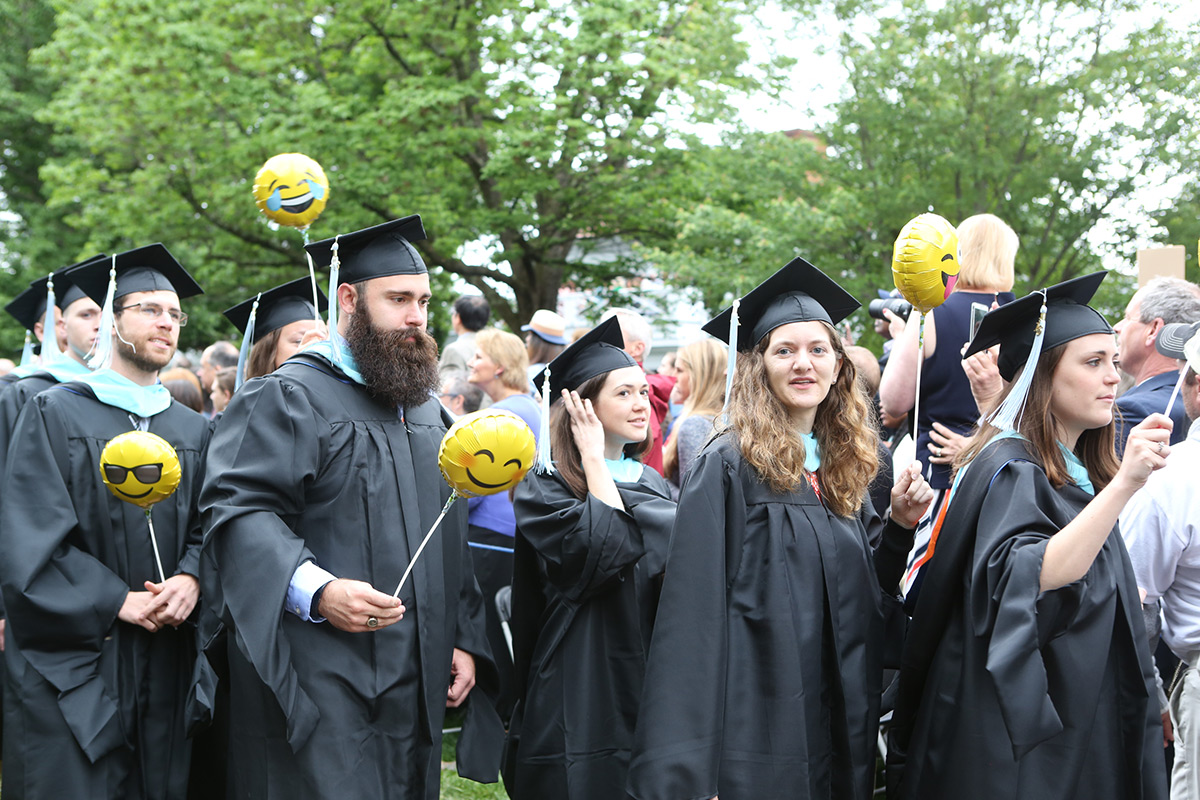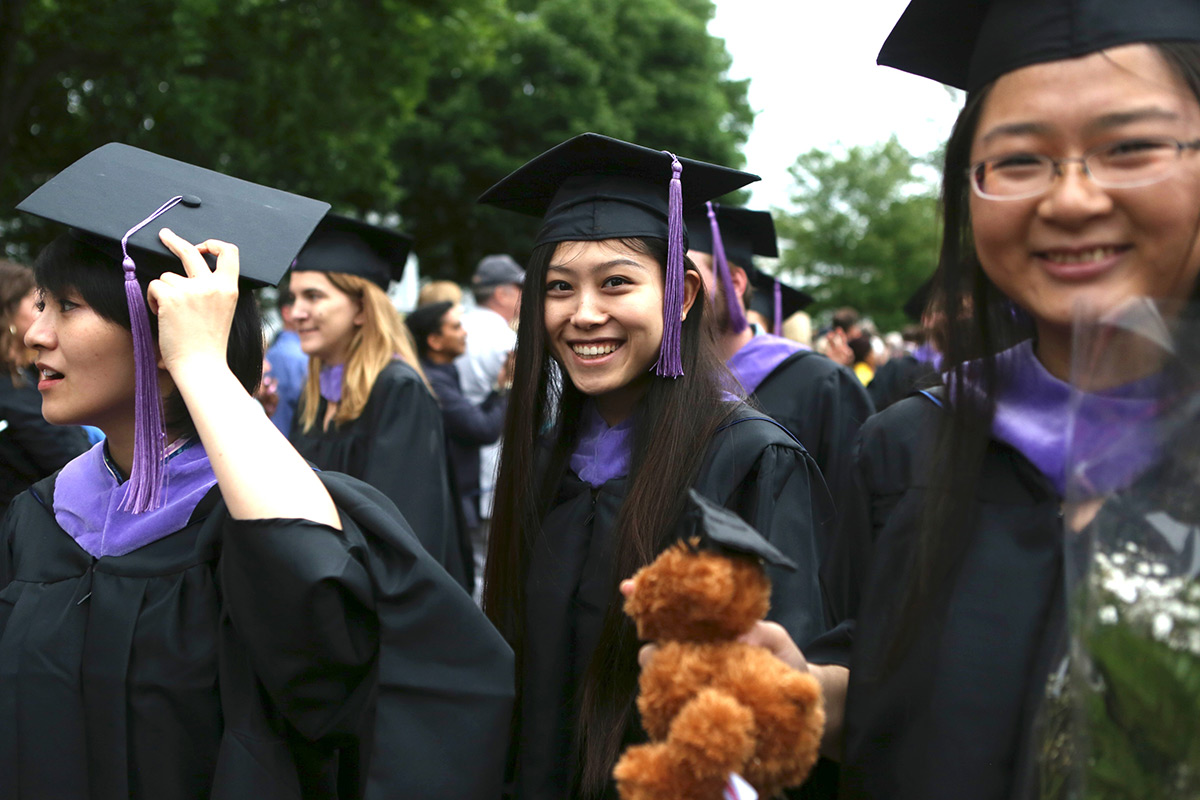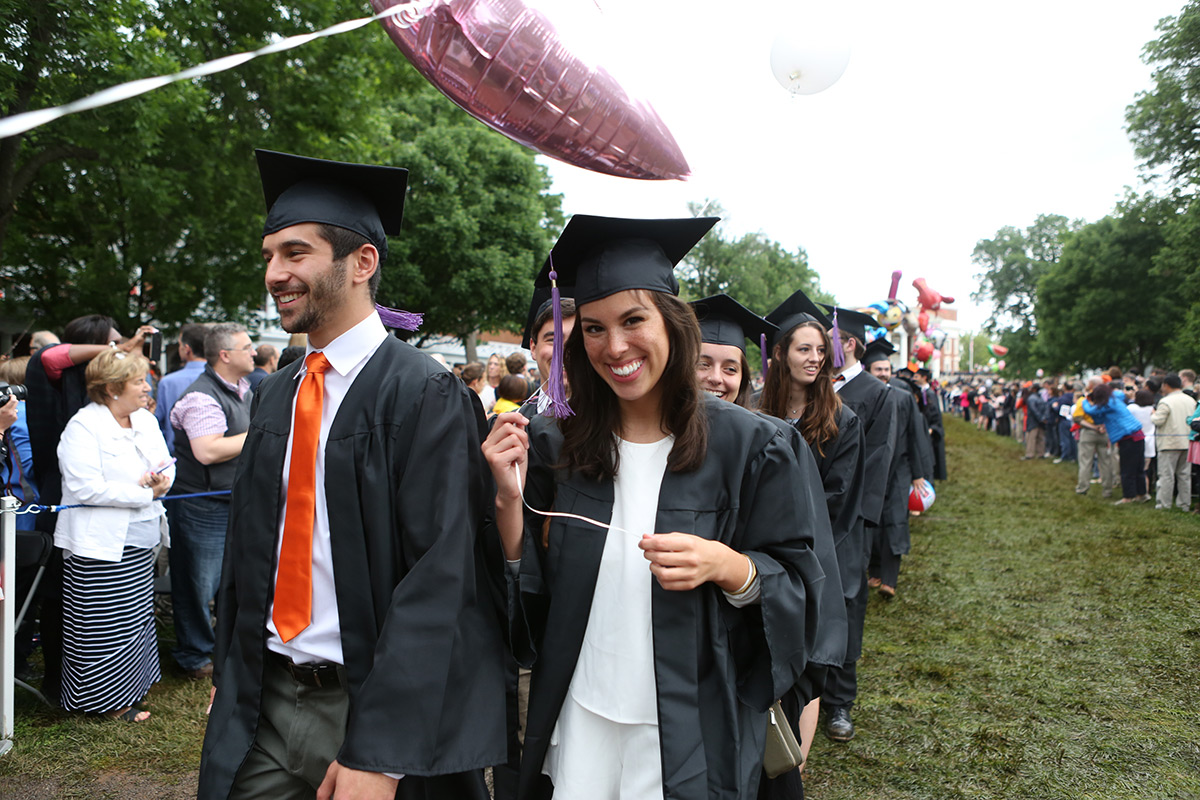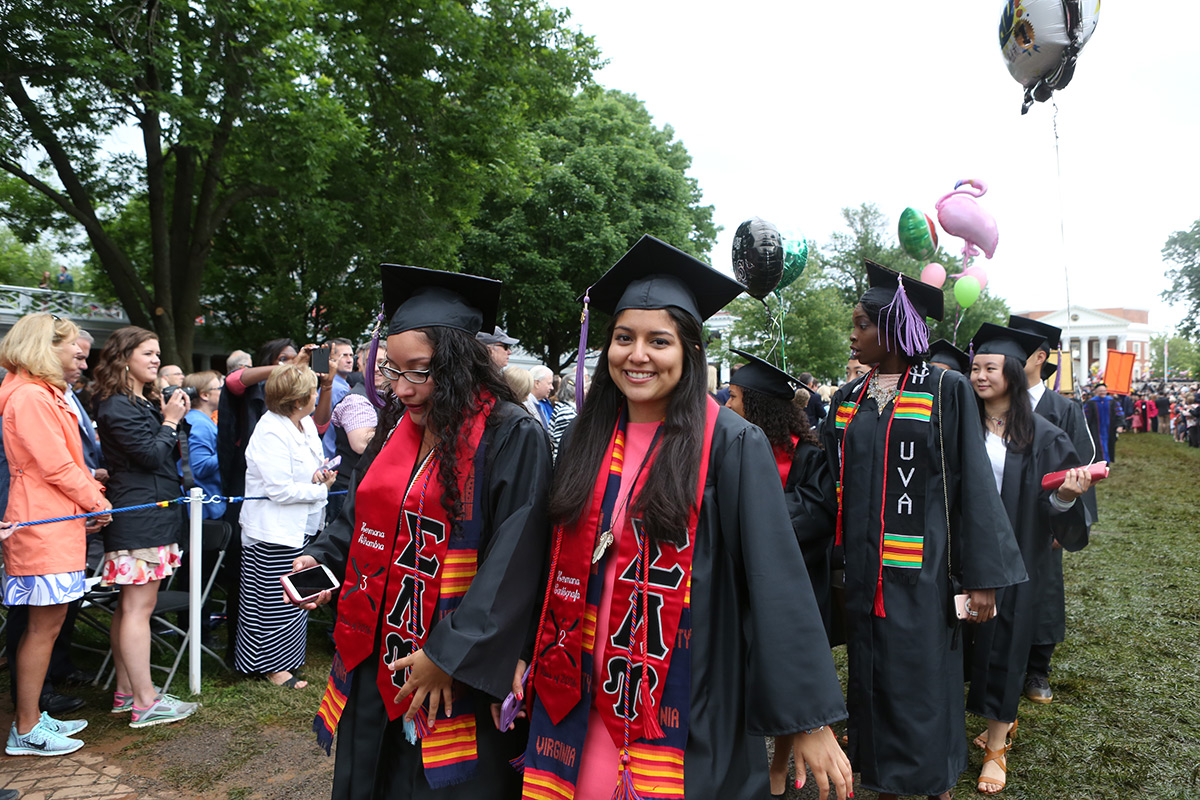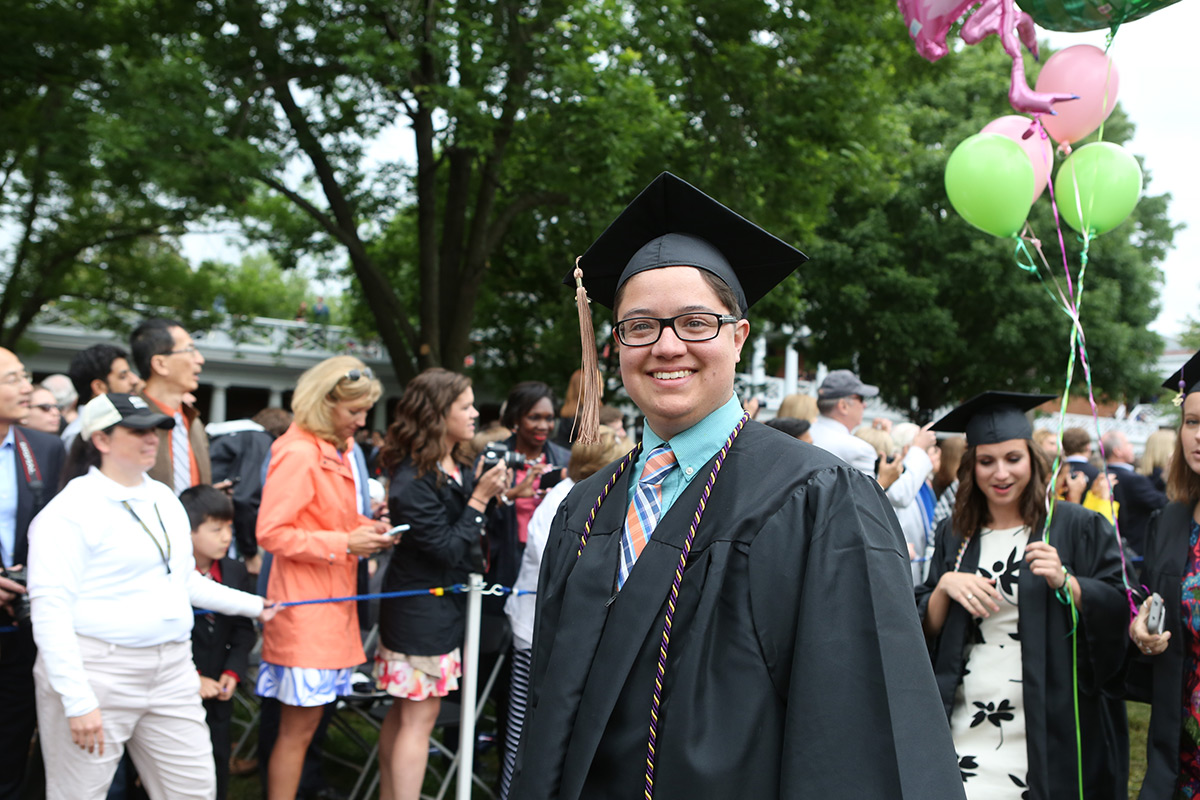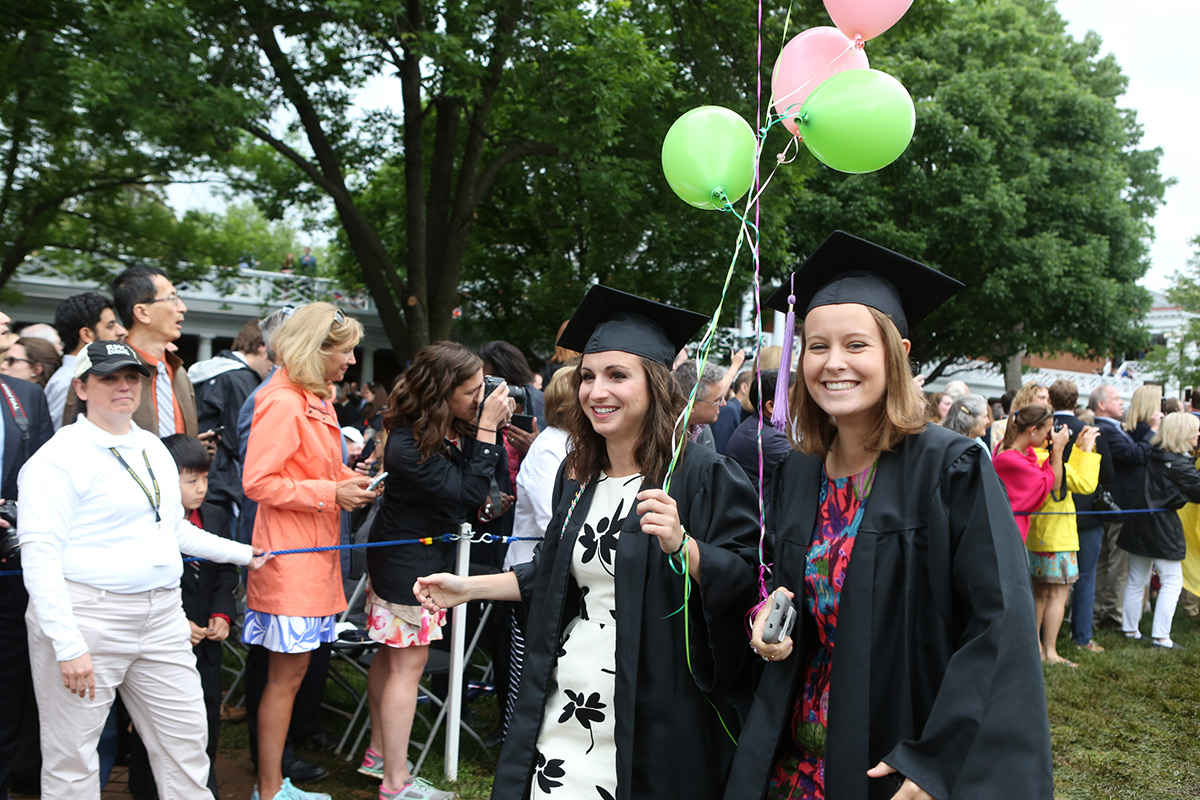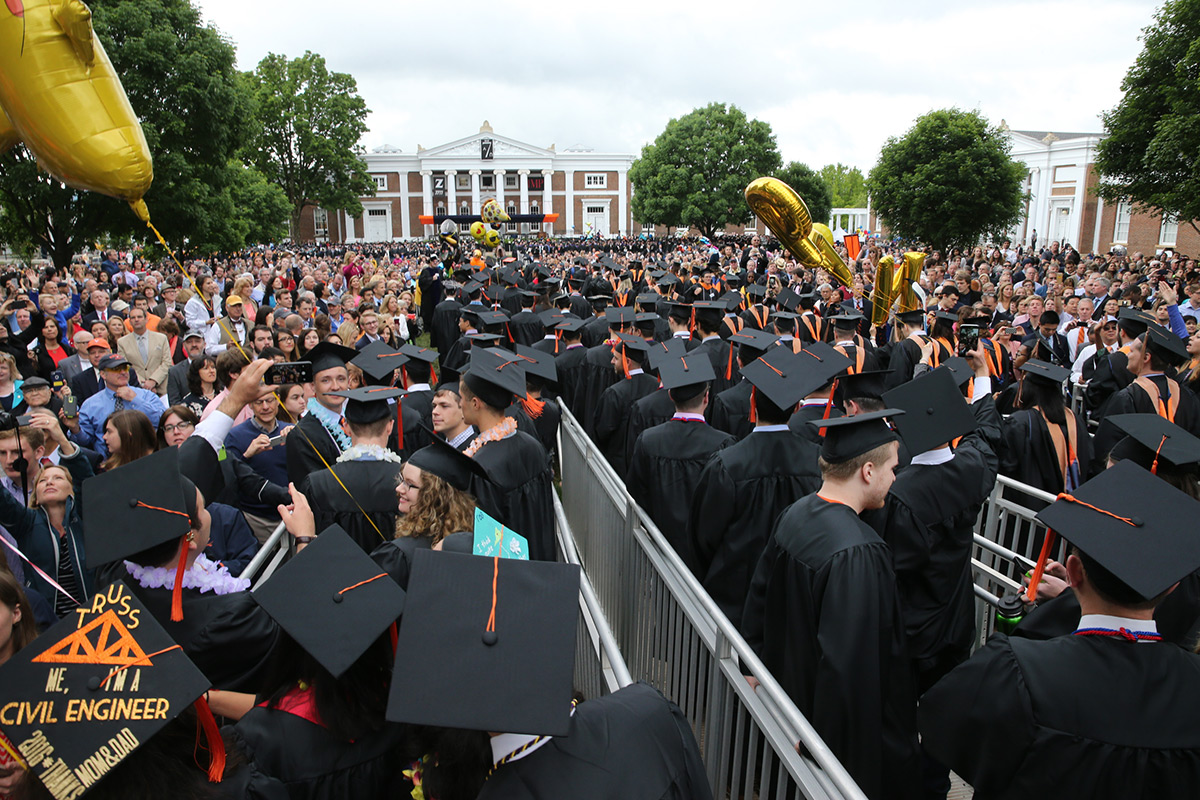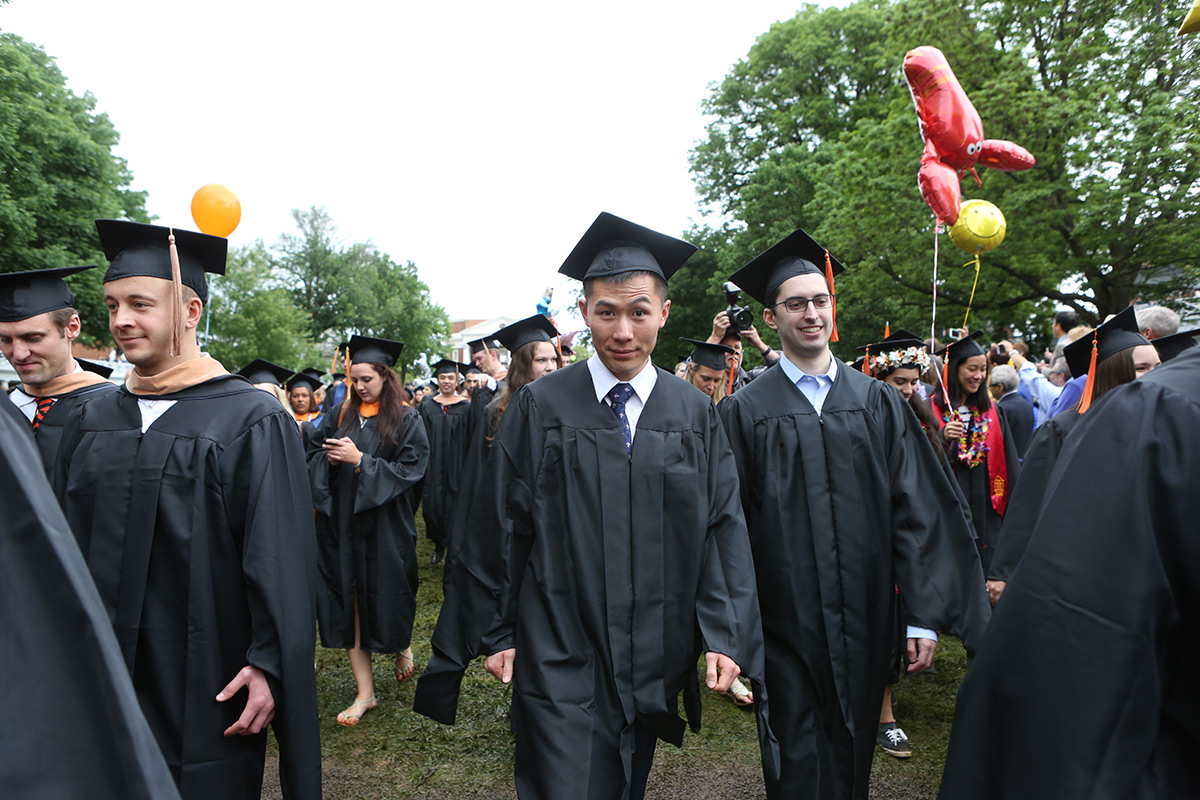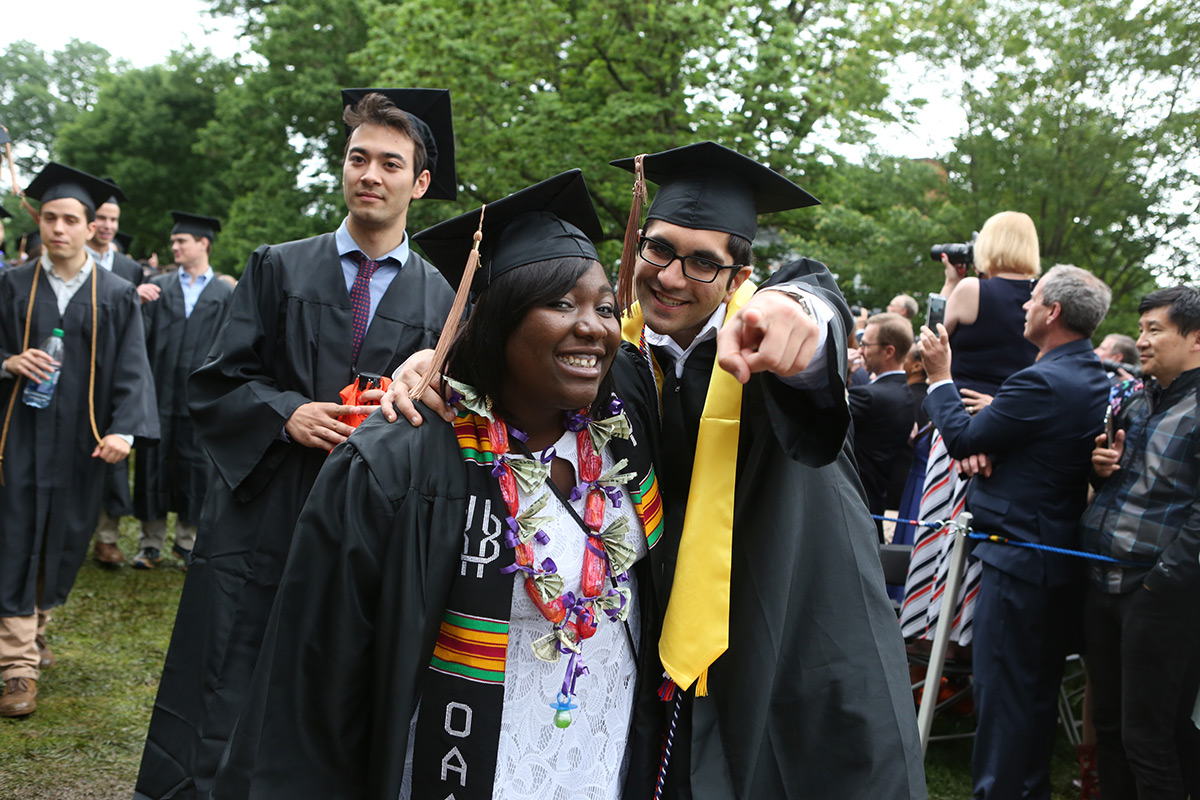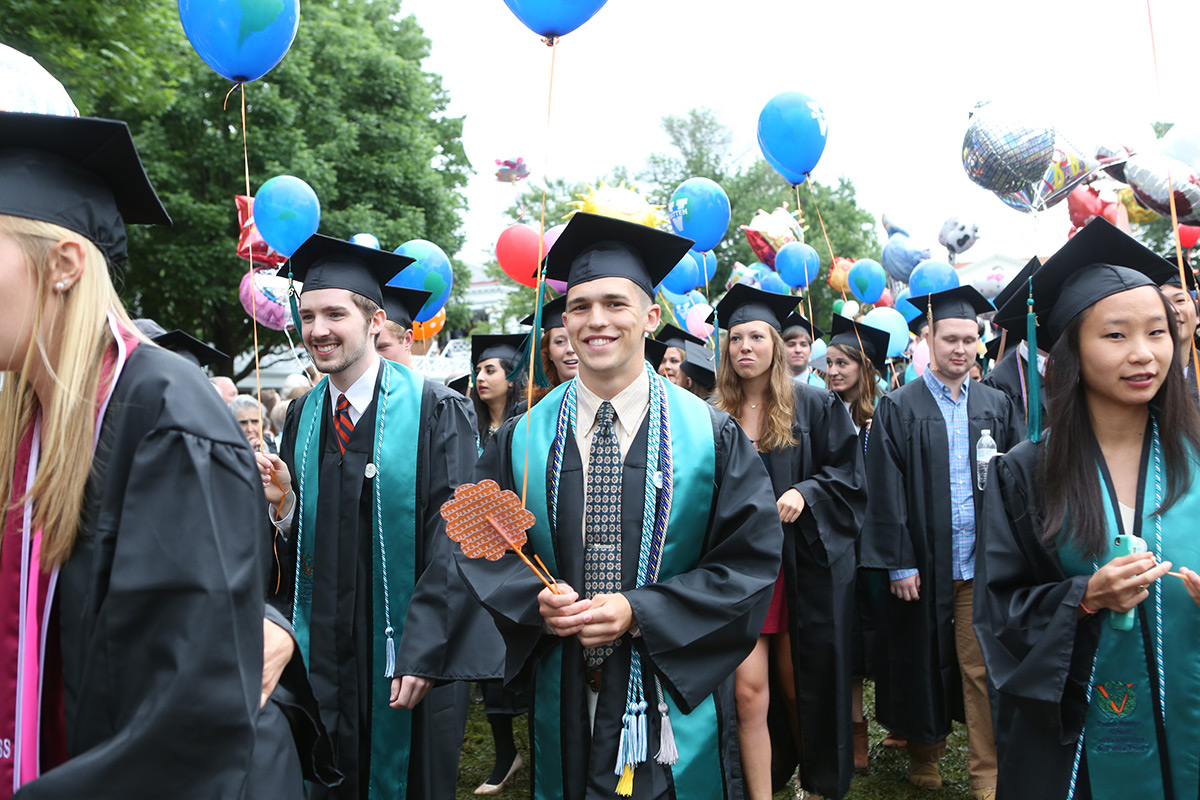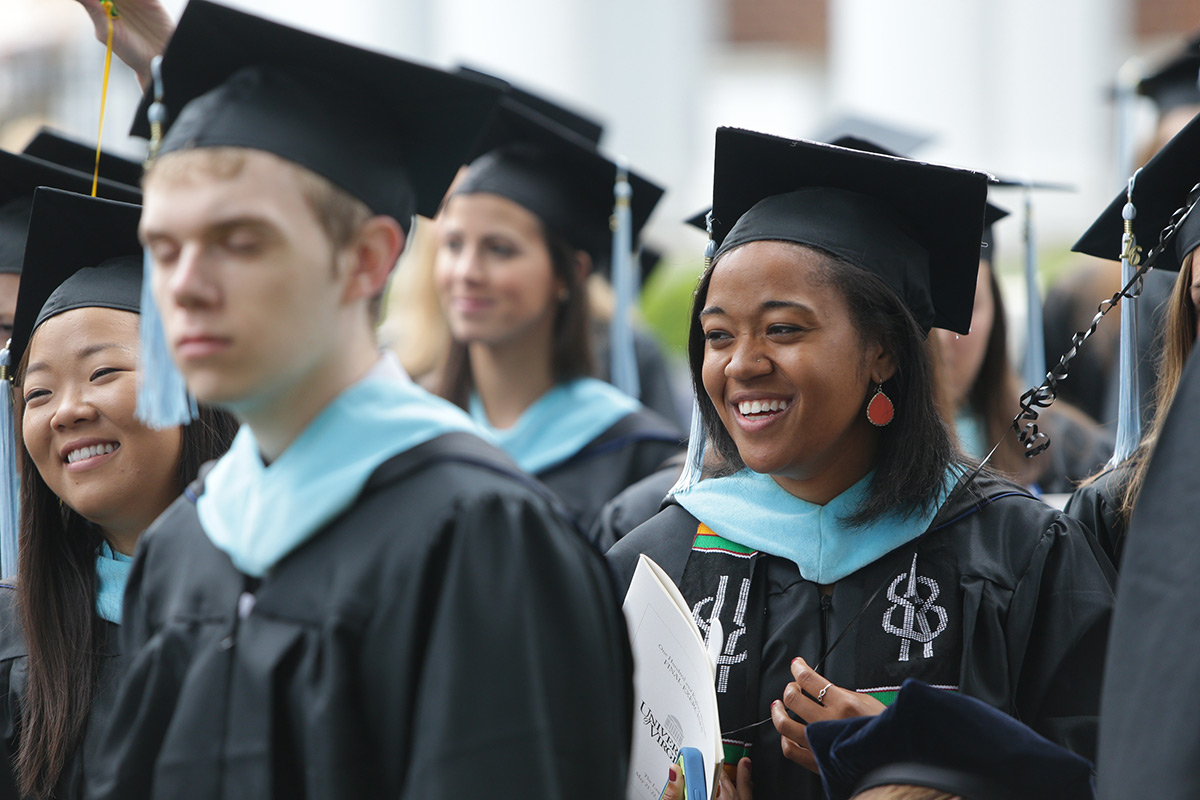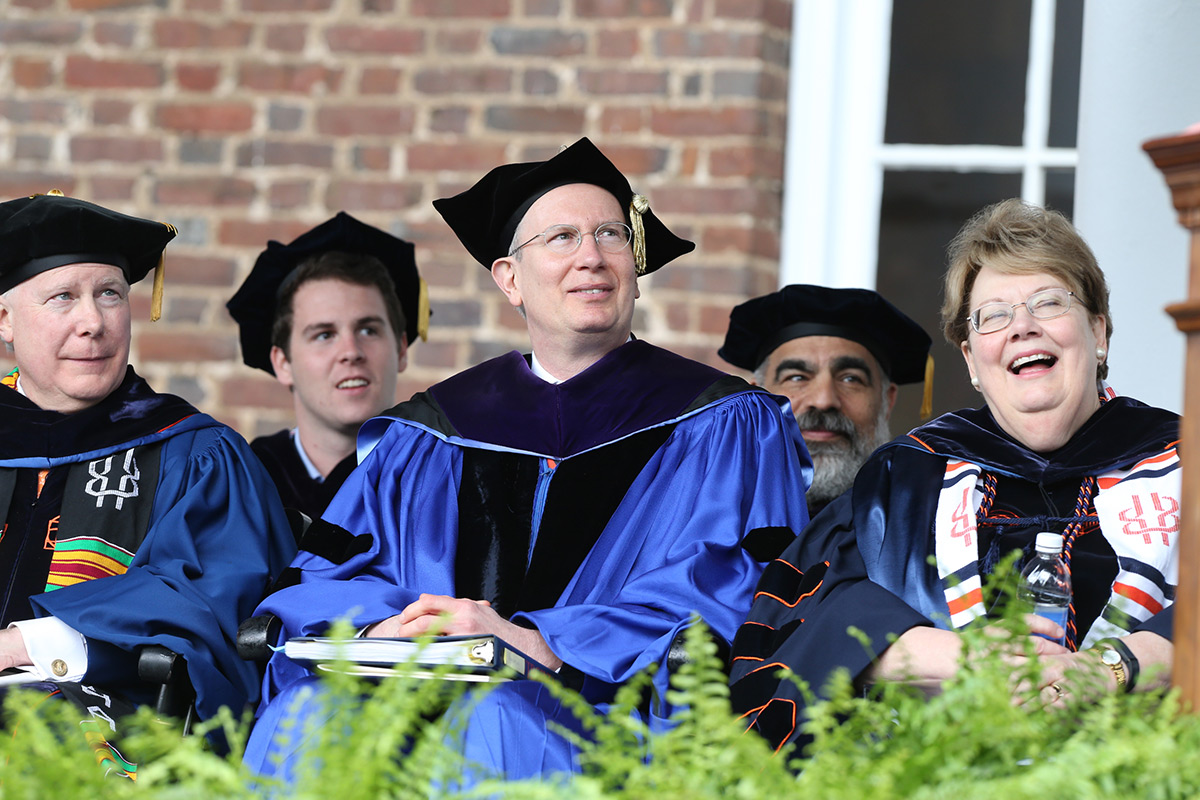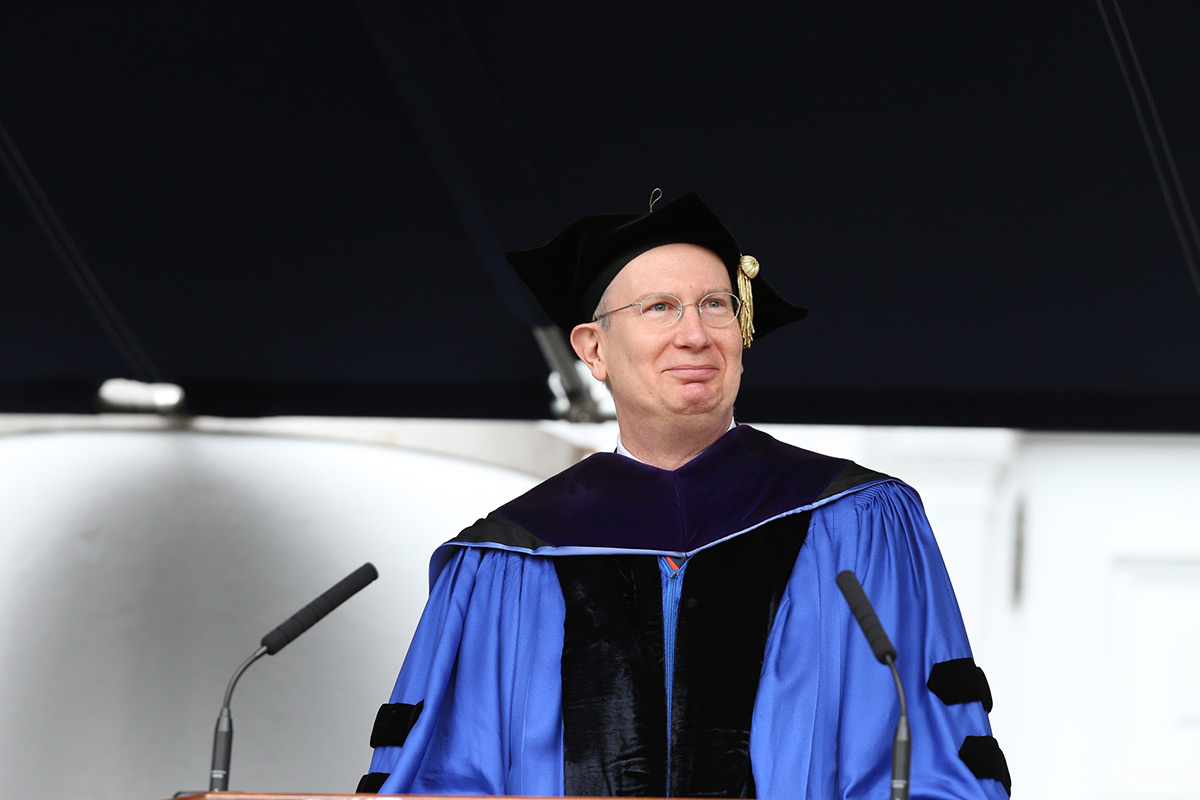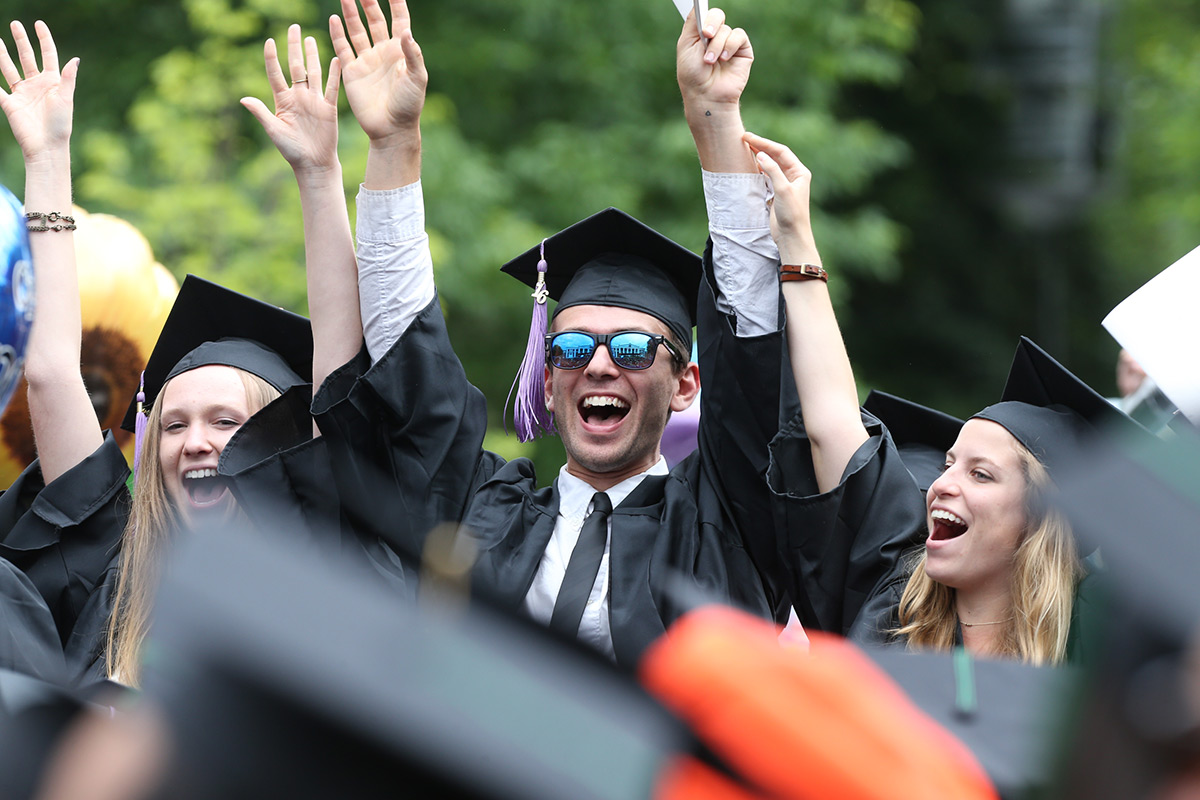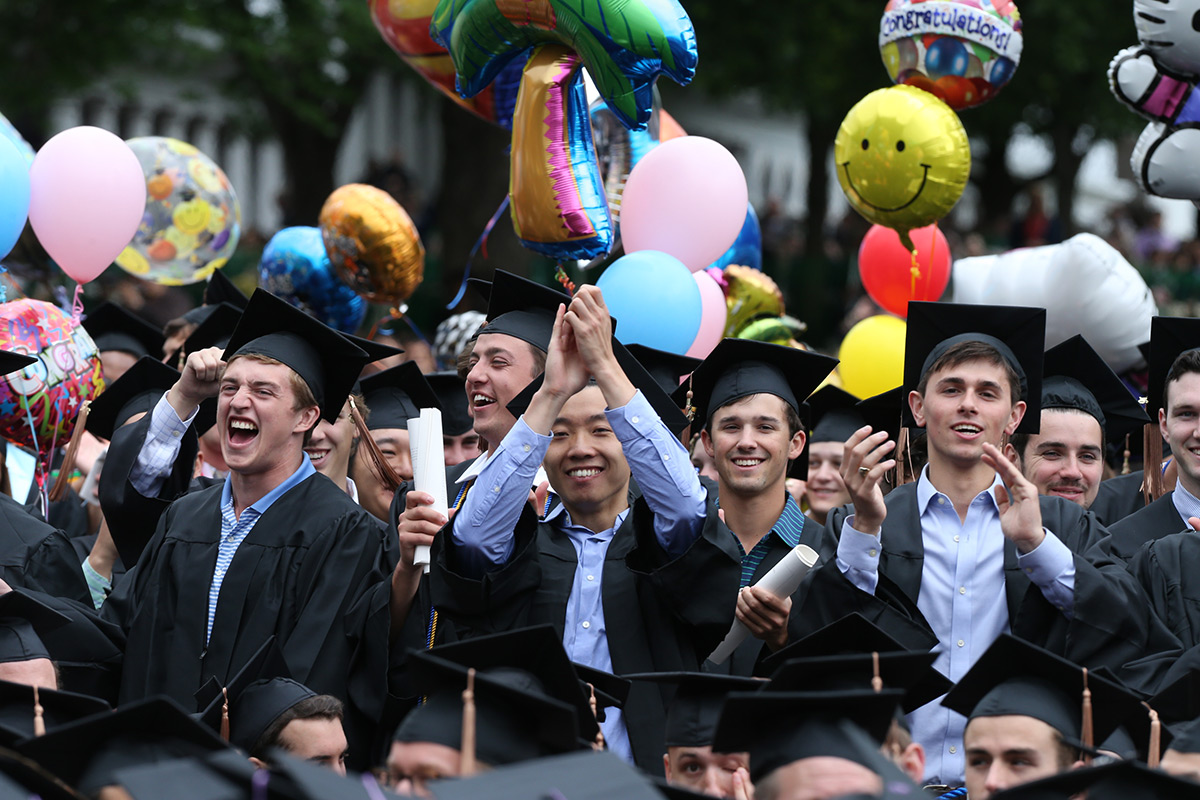 Mahoney said he planned to digress from the graduation speech norm of advising students to follow their passion. While important, Mahoney said, students' passions might change throughout their lives and he hoped to offer some practical advice that would help them no matter what path they choose.
"In a highly functioning organization, the senior leaders do not 'make' you a partner, a managing director, or a member of the leadership team — they simply recognize that you've made yourself one," said Mahoney. "Start that process on the day you walk in the door."
No matter what their career path, Mahoney urged graduates to be their best by always taking ownership, being a good colleague and thinking long-term. He reminded them that their University education has provided a strong foundation but it's up to them to keep building it up. To do this, Mahoney encouraged students to seek out good mentors in their professional lives and never fear asking questions.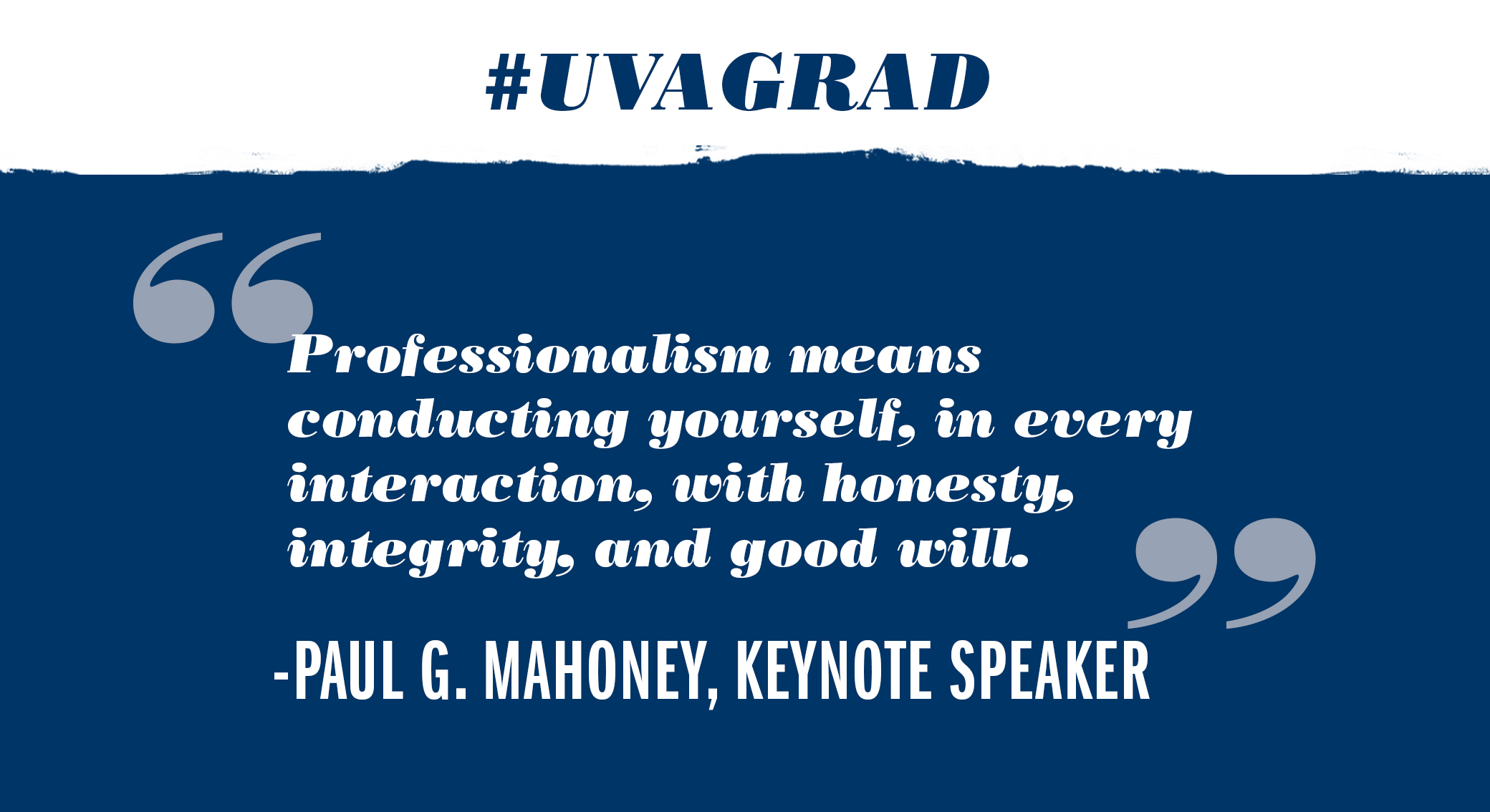 He pointed to the late engineering professor Randy Pausch and his book "The Last Lecture" as another source of guidance for the graduates.
"One of the many wonderful points he made in that lecture is that when people stop telling you that you've messed up, they've given up on you," Mahoney said. "As he put it, 'Your critics are the ones telling you they still love you and care.'"
The graduating class is filled with our nation's future leaders, and Mahoney added that part of successful leadership is learning not only how to receive constructive criticism but also how to give it.
He concluded by reminding the crowd that a fulfilling career is just one part of a good life. Cultivating strong relationships with family and friends, community engagement, and taking pleasure in human achievements like art, music and literature are also key ingredients.
"Keep your eye on those sources of happiness every single day," he said. "You will never regret having done so, and both you and we will look on your endeavors with pride and satisfaction."
The full tally of degrees awarded on Sunday included:
153 in the School of Architecture
415 in the Darden School of Business
576 in the McIntire School of Commerce
84 in the School of Continuing and Professional Studies
578 in the Curry School of Education
838 in the School of Engineering and Applied Science
144 in the Batten School of Leadership and Public Policy
379 in the School of Law
152 in the School of Medicine
270 in the School of Nursing
53 in the Data Science Institute
Article Information
May 22, 2016
/content/mahoney-encourages-graduates-think-practically-and-prepare-lead