Find the latest information on the University's response to the coronavirus here.
The University of Virginia today announced the establishment of The Manning Fund for COVID-19 Research, a $1 million fund that will directly support UVA's efforts to develop solutions to challenges related to the global pandemic caused by the novel coronavirus.
The new research catalyst fund is made possible by a $1 million commitment from local businessman and investor Paul Manning, a longtime supporter of the University and its research initiatives.
"The Manning Fund for COVID-19 Research is entrepreneurial, agile, and will have an immediate impact," UVA President Jim Ryan said. "The generosity of the Manning family is perfectly timed, and it's going to help us help others get past this crisis. I am deeply grateful."
Melur K. "Ram" Ramasubramanian, the University's vice president for research, said the new fund will serve as a catalyst for vital research focused on testing, therapies, vaccines and even strategies to safely reopen society.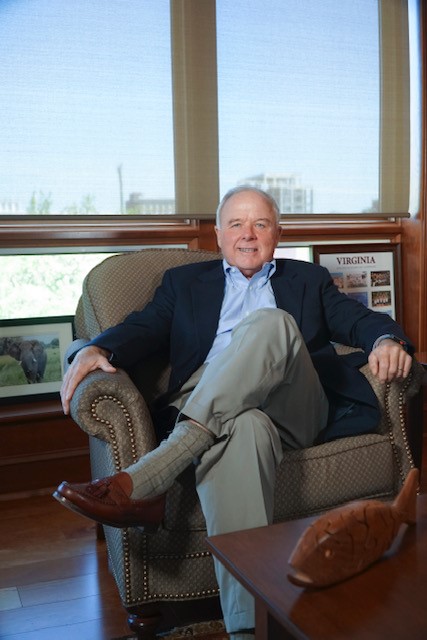 "The intent of this fund is to support practically oriented research on COVID-19-related topics that can be acted upon quickly or have commercialization potential. This is exactly the type of support that will elicit a rapid response from the University of Virginia's talented pool of researchers," Ramasubramanian said.
"A core component of a research institution's mission is to solve problems and create knowledge that has the potential to benefit society," Executive Vice President and Provost Liz Magill said. "The generosity of those who provide philanthropic support greatly strengthens the University of Virginia's ability to pursue this meaningful work, which is particularly urgent during times of crisis."
The Manning Fund will be administered jointly through the offices of the Executive Vice President and Provost and of the Vice President for Research, which will award one-year grants of up to $100,000 per project to successful applications for research directly related to COVID-19. The deadline for submissions is May 15, with a response within two weeks after submission. Details on the application process can be found here. If funds are available, another solicitation may be opened in June.
While the focus of the Manning Fund will be specific to the research priorities outlined above, there are opportunities for UVA faculty across Grounds to examine other critical needs, including K-12 education recovery, workforce adaptation, economic resurgence and public policy.
Manning, an entrepreneur with 30 years of experience in the health care industry, founded PBM Capital in 2010. In 1997, he founded PBM Products, which became the largest private label producer of infant formula and baby/toddler food in the world. Manning is an active member of the UVA community, having served on the UVA Strategic Planning Committee, the UVA Health Foundation, the President's Advisory Committee, and the Honor the Future Campaign Executive Committee. Manning was named Virginia Entrepreneur of the Year by Ernst and Young in 2002.
"UVA researchers are already working on some of the most important issues of our day," Manning said. "I hope this fund promotes bold, innovative research applications with a frontline impact that can help mitigate the virus and its broader effects on our world."
Article Information
May 4, 2020
/content/manning-family-makes-1-million-commitment-advance-covid-19-research-uva