It was a bee round-up, with John Adams using a vacuum cleaner to wrangle thousands of bees.
The Richmond beekeeper came to the University of Virginia this week to remove a huge hive of honey bees that had built up behind a pilaster on the east side of Memorial Gymnasium. He estimated the hive to contain between 20,000 and 30,000 bees – though given the size of the cavity they inhabited, which he estimated to be about 40 liters, he guessed the hive was even larger at some point.
Facilities Management personnel said the hive had been there for at least 14 years and the bees had bothered no one and caused no damage. But the colony became an issue this summer as a new roof was being installed on the building.
"There had been some talk of moving the bees this fall, but with putting a new roof on the building we decided to take it on earlier," said Zachary Brackett, a construction administration manager for Facilities Planning and Construction.
Adams, who operates Bee Busters Inc., has been removing bees from buildings since 1974. A slender man with grey hair, a short beard and a firm handshake, Adams has found his calling working with bees.
"I love it," he said. "It's a passion that keeps me alive."
Part of what fuels his passion is the challenge; each situation is different. The Mem Gym hive was the second-largest with which Adams has ever worked. Brackett estimated it at around 100 pounds.
"This was a strong colony," Adams said. "They had been there about 14 years and they have good genetics."
Victor Paynter of W.A. Lynch Roofing operated the lift that brought Adams 40 feet up the side of the building to the hive. Paynter maneuvered the lift into position so Adams could use his "bee vacuum," a modified industrial vacuum cleaner that gently sucks bees from the hive and deposits them uninjured into a plastic box containing some honey combs on wood frames.
Adams removed the honeycomb from the hive on Monday and extracted about 3,000 bees with his vacuum on Tuesday – the most he has ever sucked up at one time. Yet there still were plenty of bees left behind, taking up the honey left from the hive removal.
"The bees are cleaning up the honey that spilled and they will do a better job of it than a power washer," Adams said. "If they did not do it, then robber bees would come in and steal the honey."
He set up a box that he left overnight for the bees to enter, but not as many flew in voluntarily as he had hoped.
"If plan A doesn't work, you go to plan B," he said.
Plan B included going back up Friday morning to vacuum up more bees.
Adams is taking the hive to a rural property he has several miles outside Lovingston, where he hopes the hive will reestablish itself. He said all the honey preserved from the hive will get the bees through the winter.
However, when he was transferring the brood, or larvae of the hive's next generation, he found some larvae of hive beetles, a parasite of honey bee hives. He said would try to clean out the beetle larvae before returning the brood to the hive.
"I don't want to contaminate what has already been moved," Adams said.
Adams said he will not be able to rescue the entire hive.
"You can't save them all," he said. "Some bees will die. Others, if they show up with nectar, will be accepted into other hives."
Brackett said the replacement of Memorial Gymnasium's slate roof is still on schedule and planned to be completed by the end of September.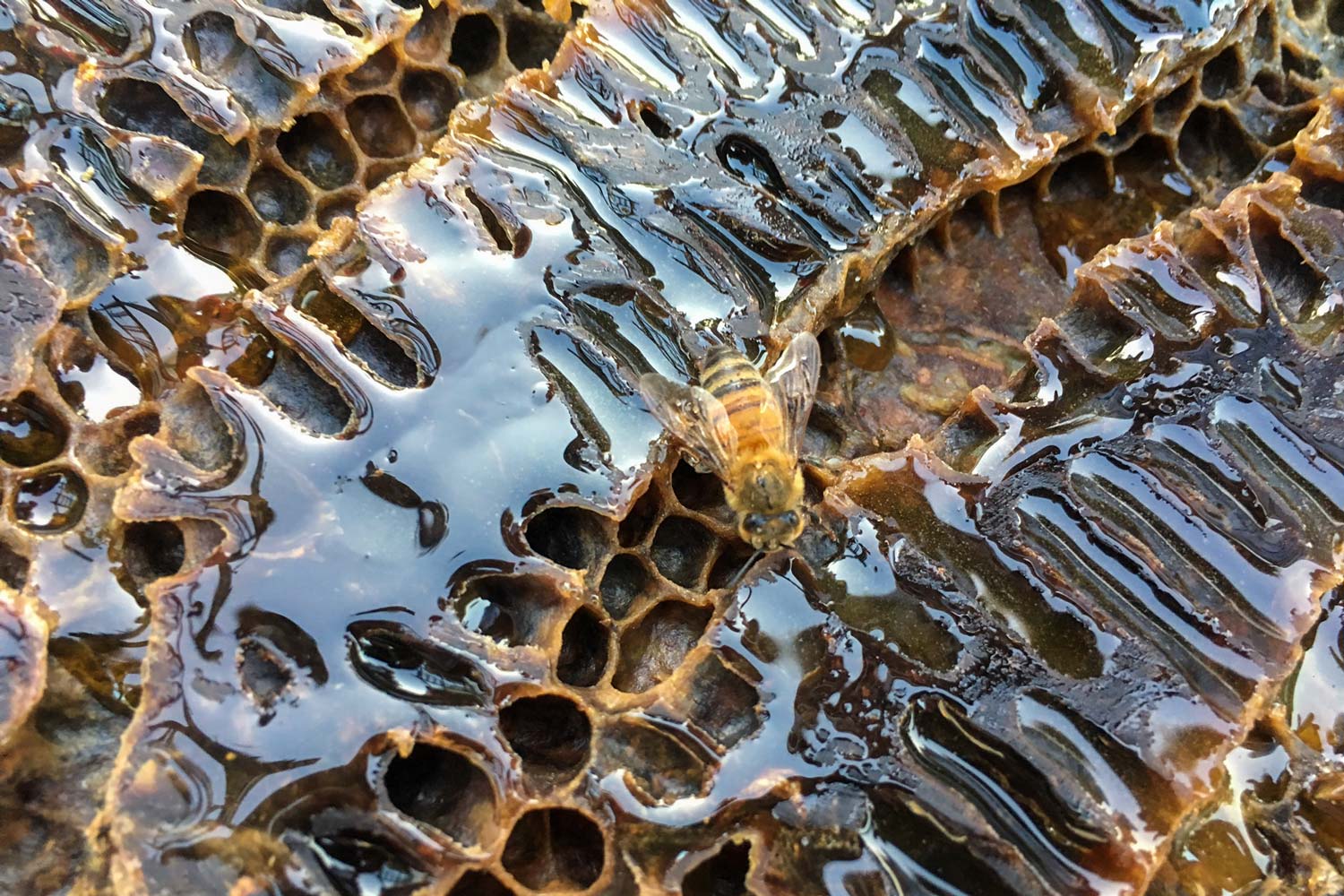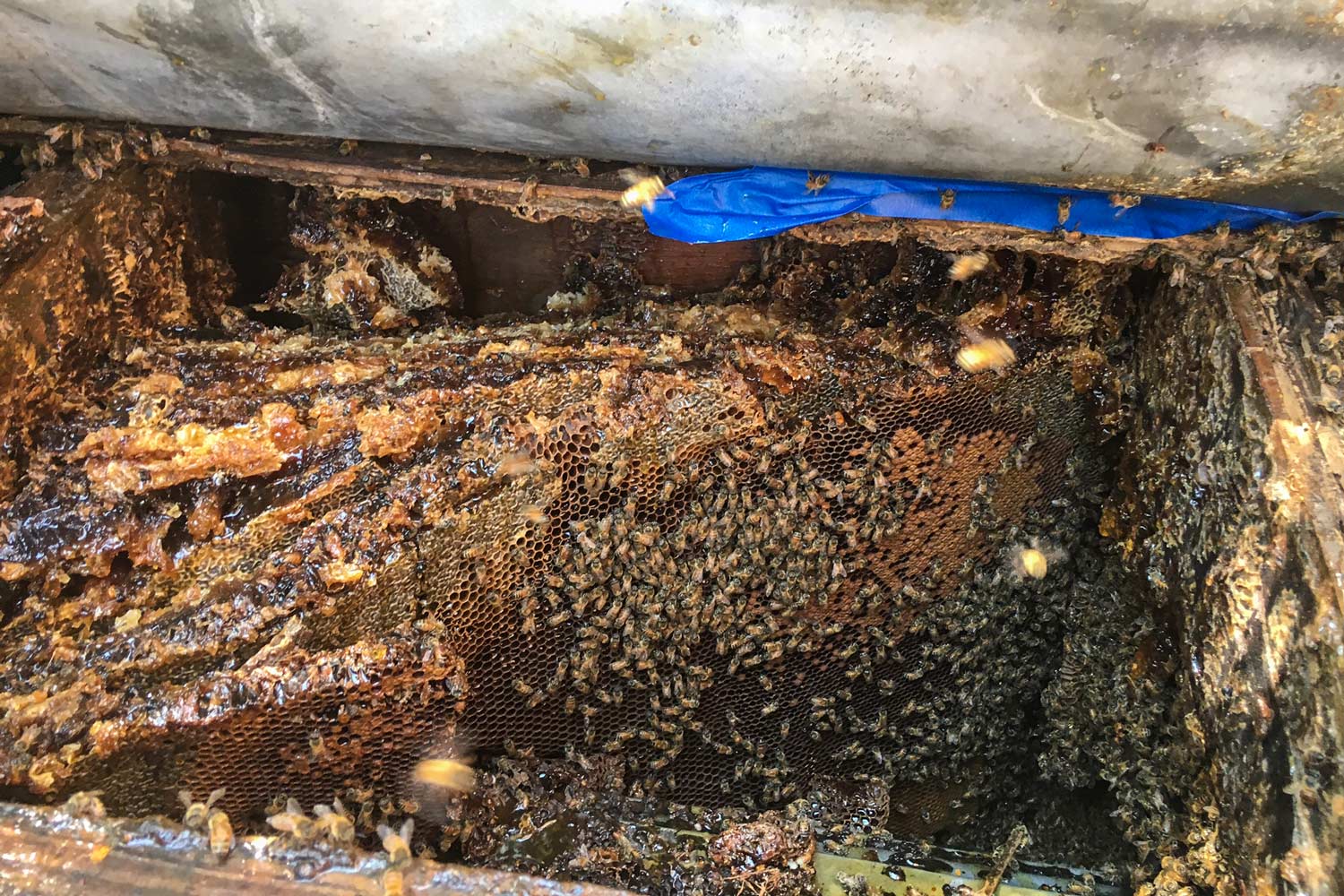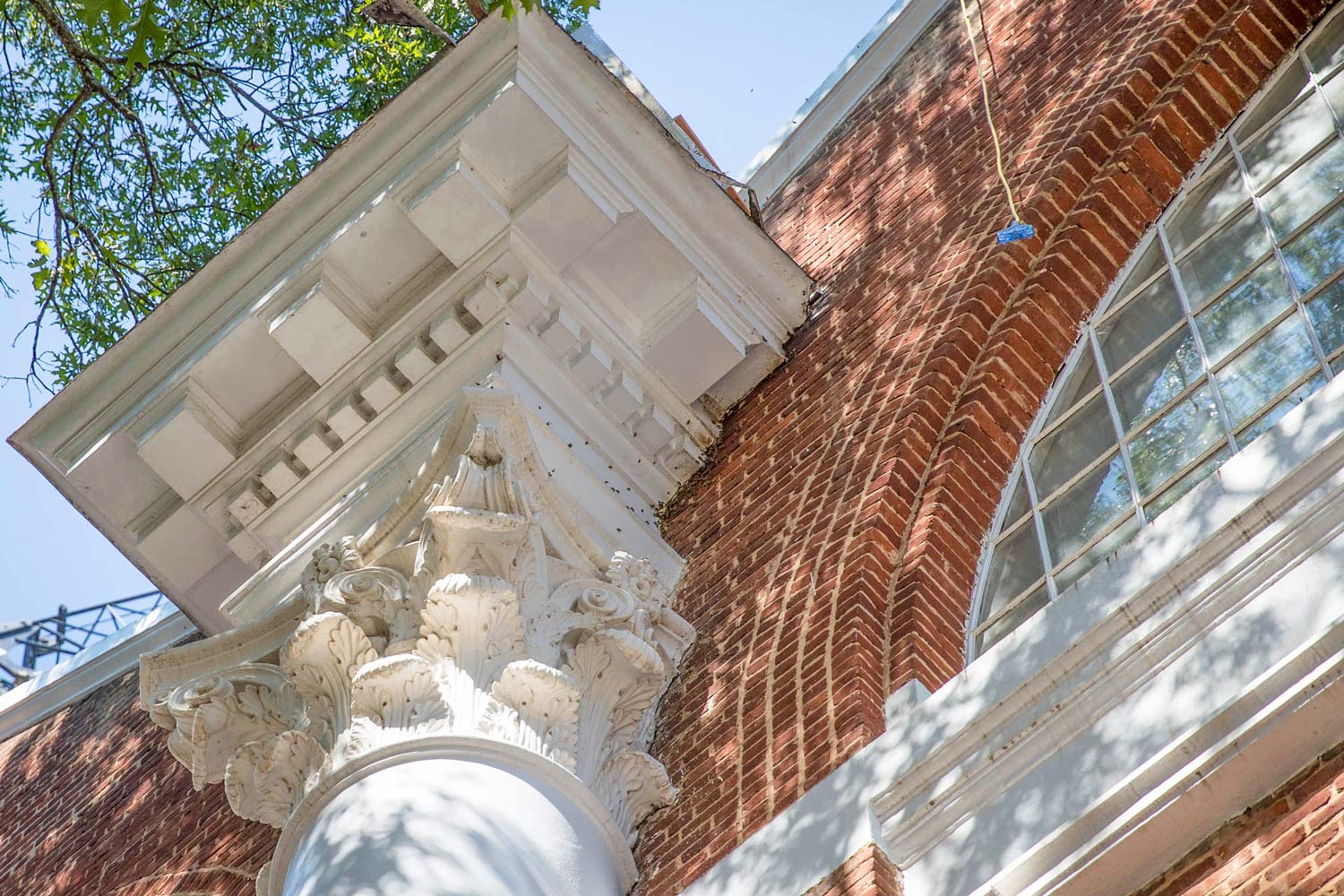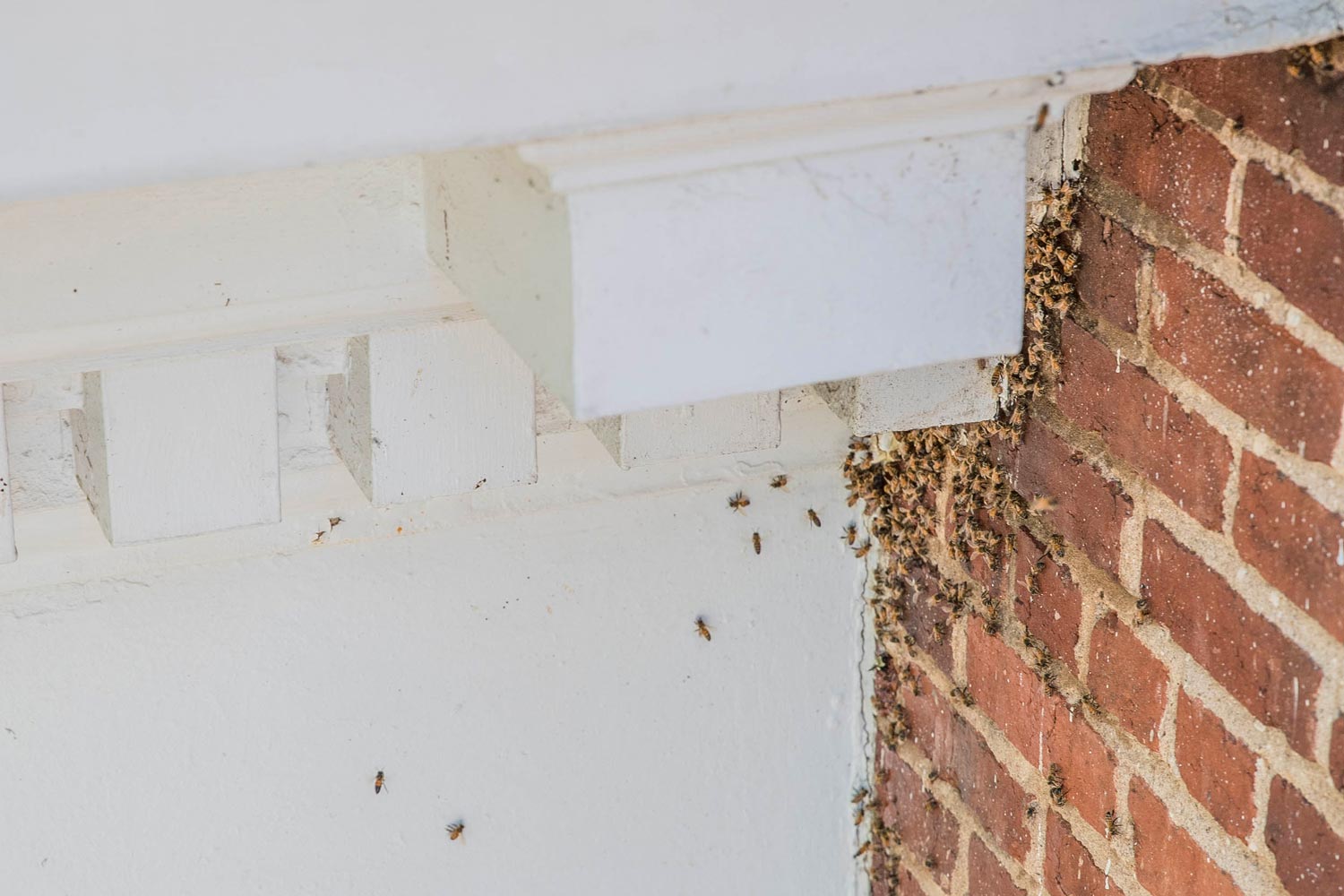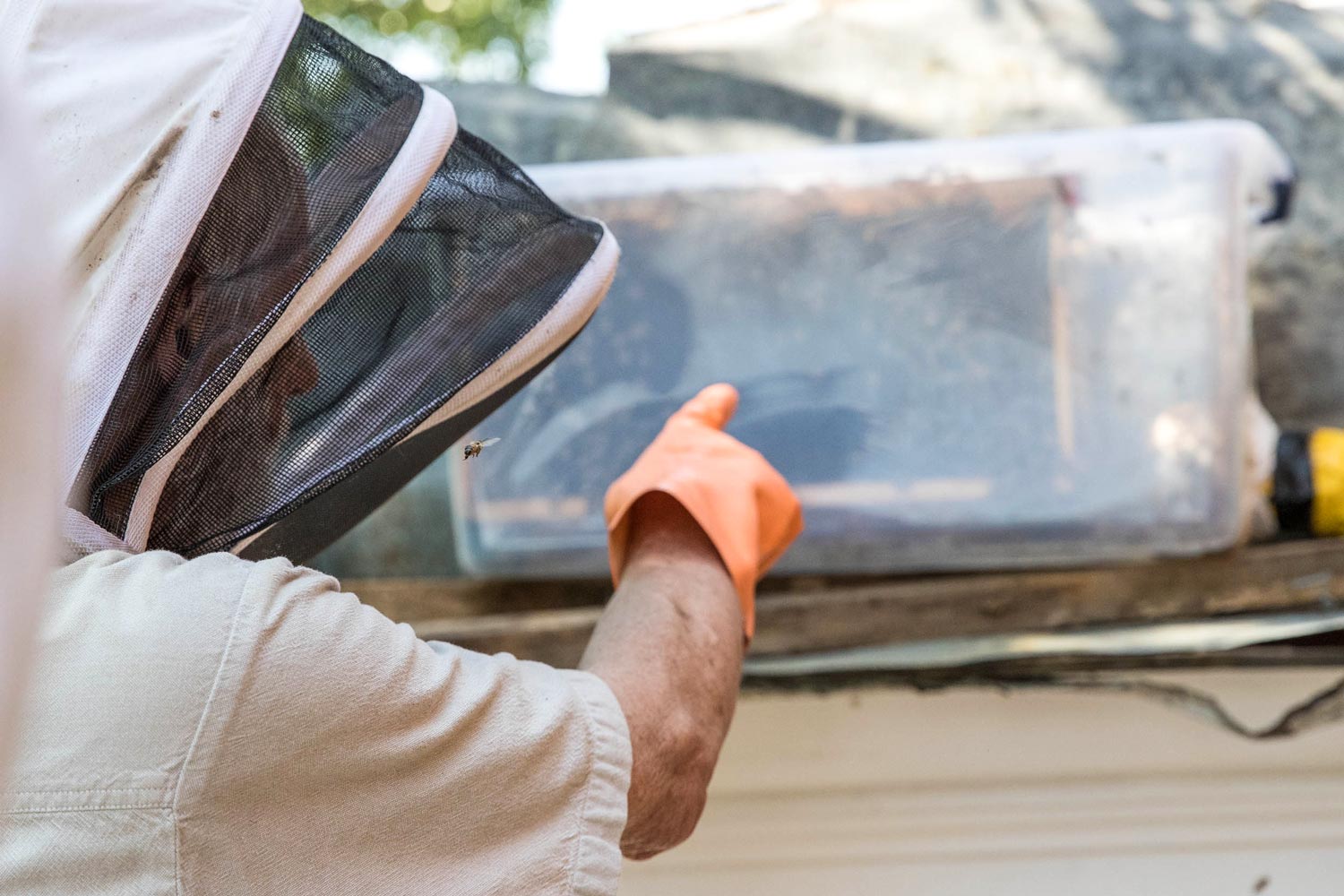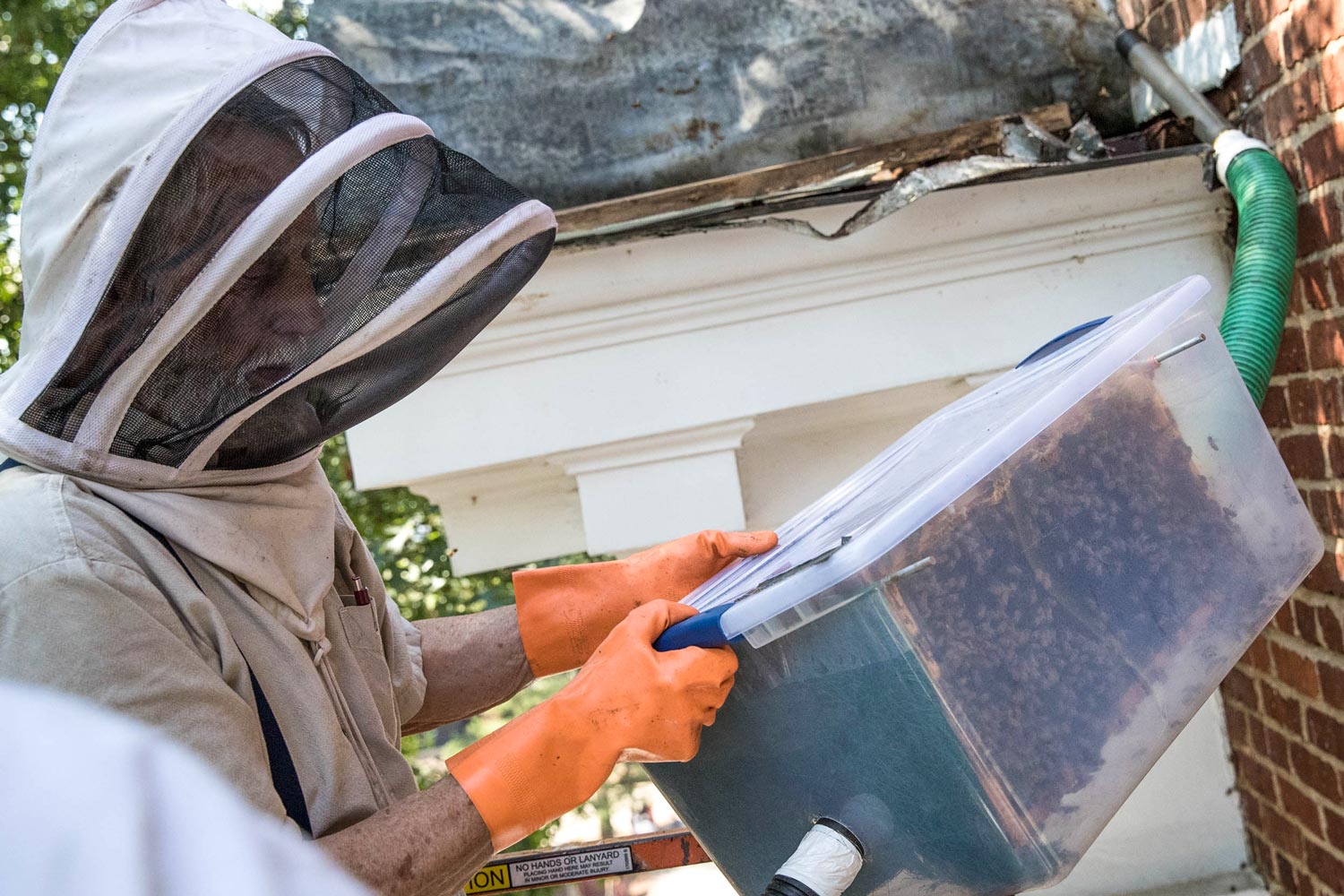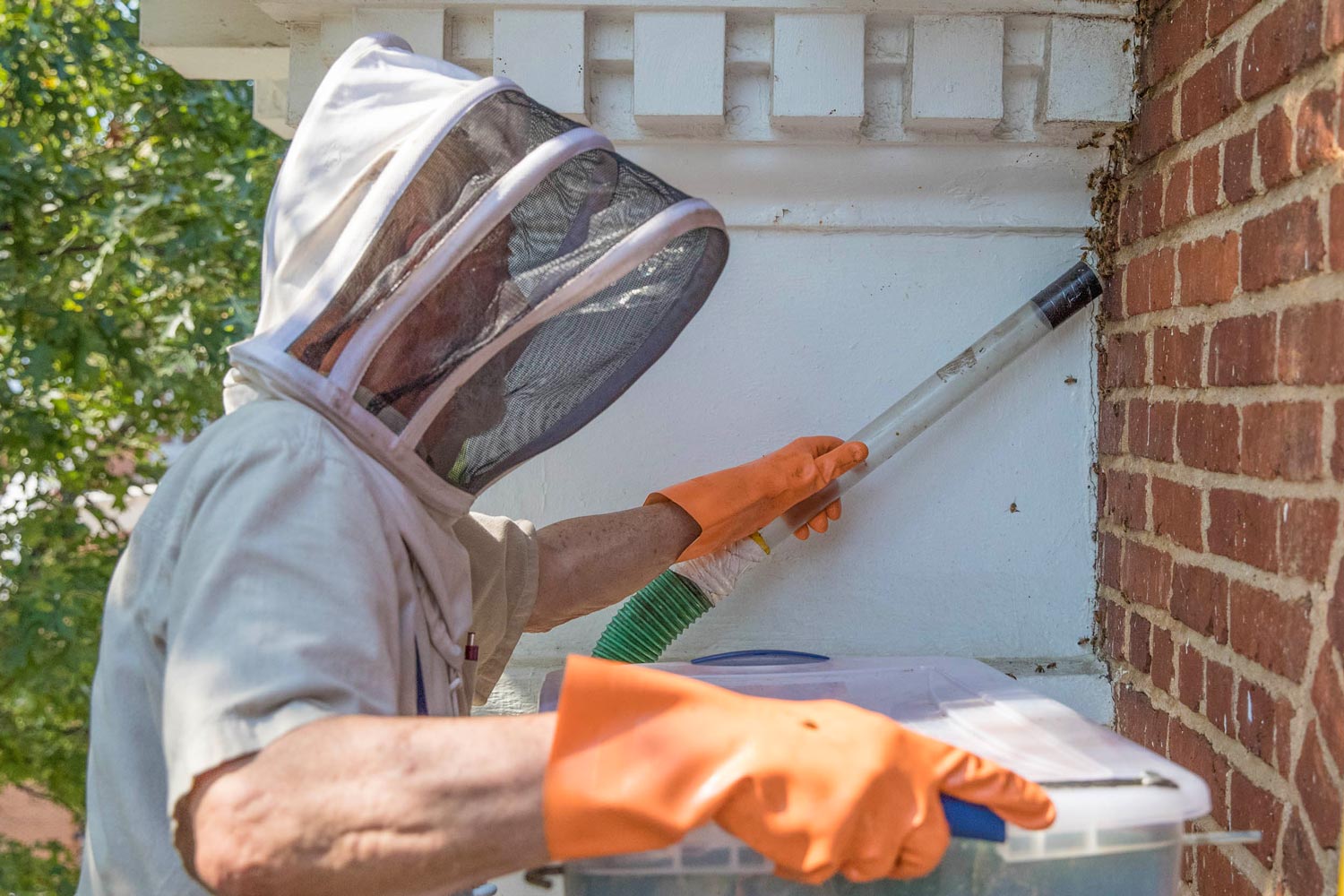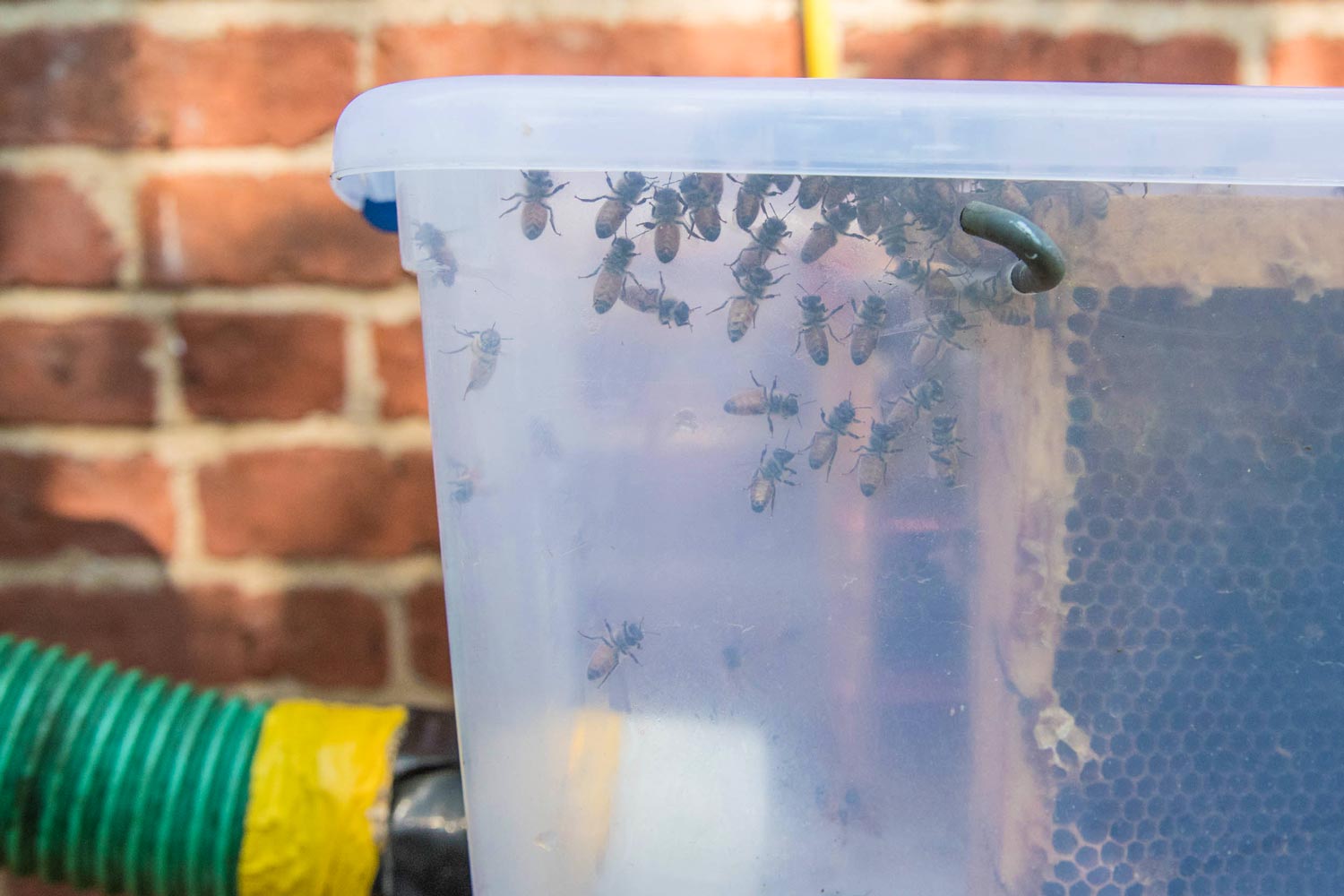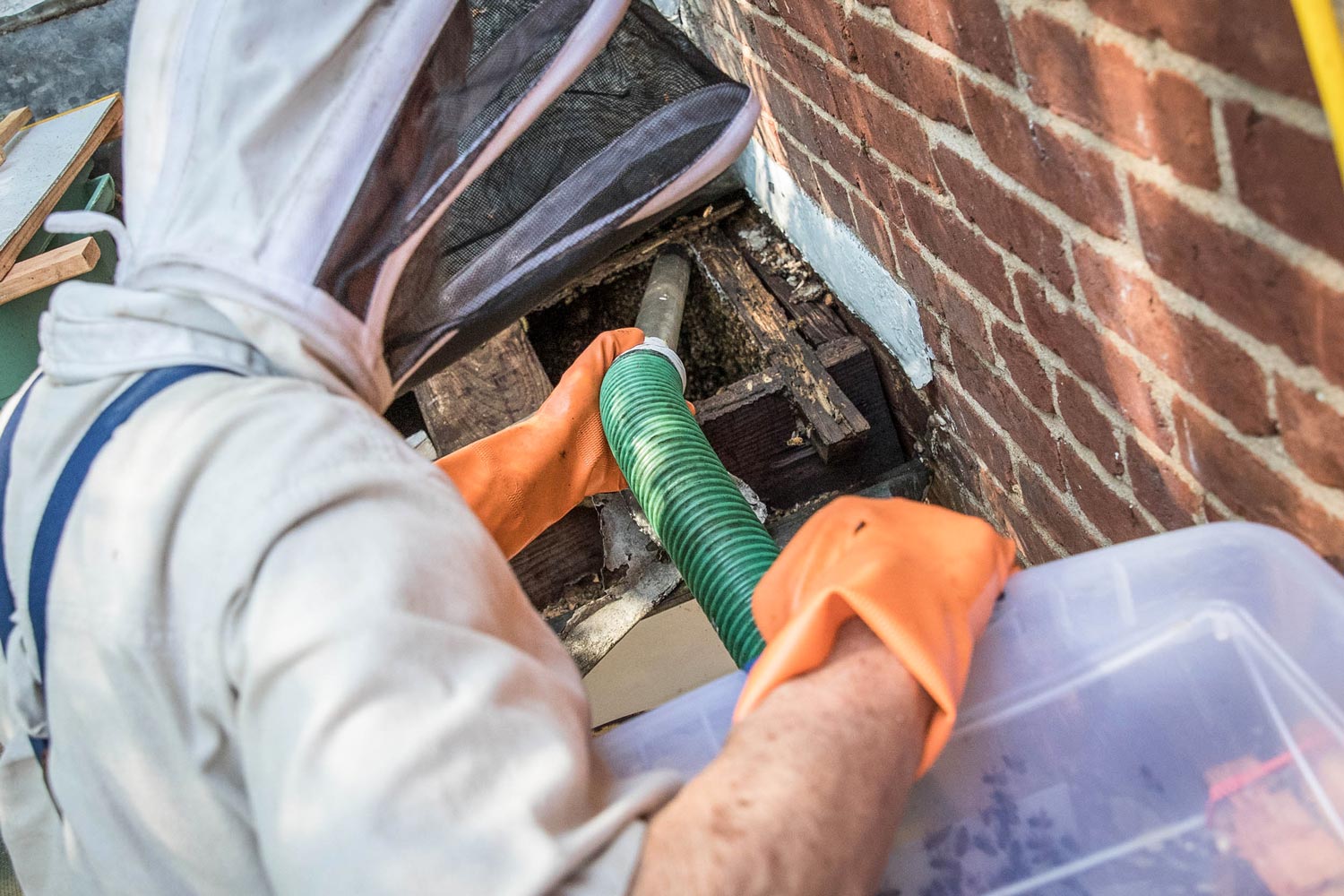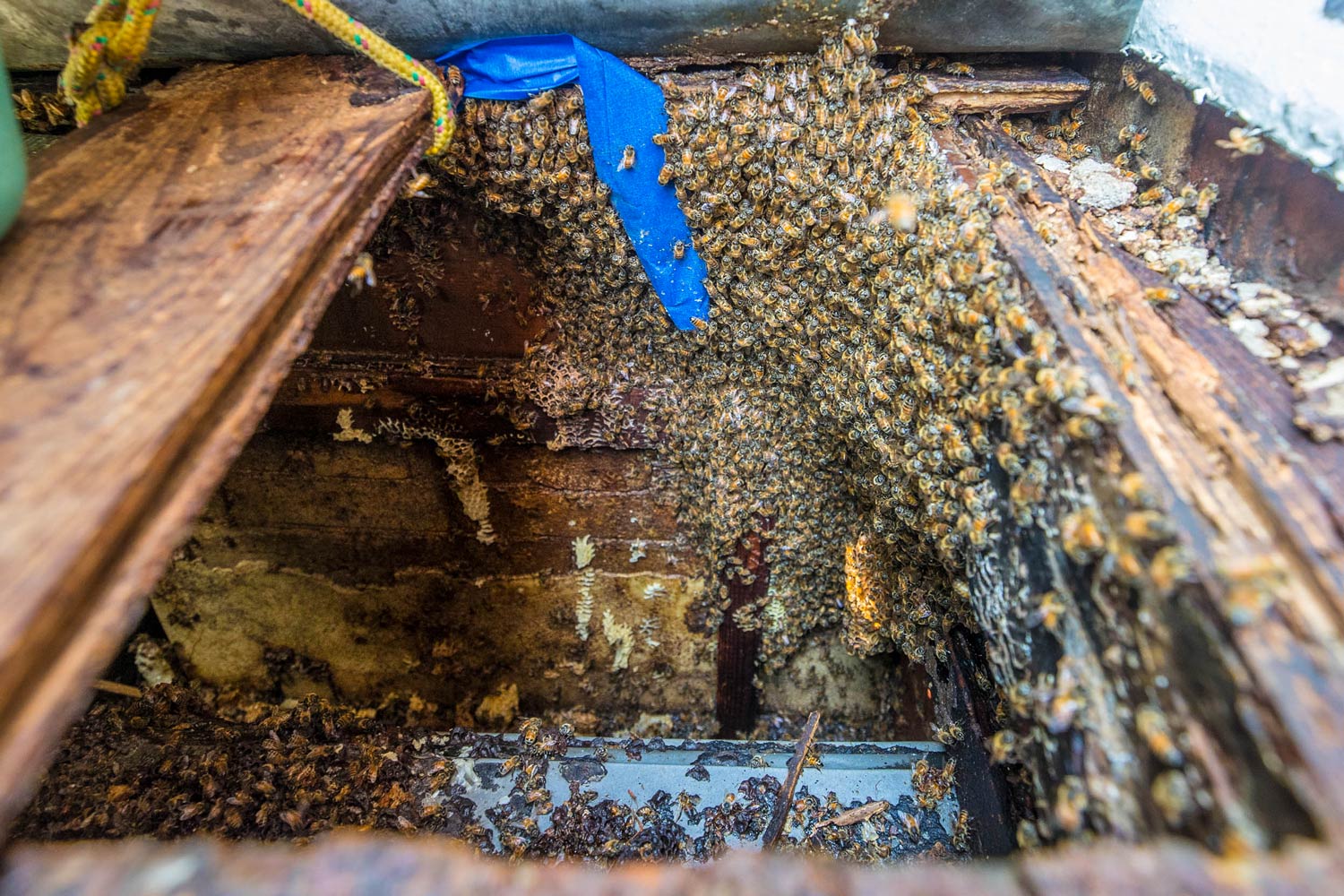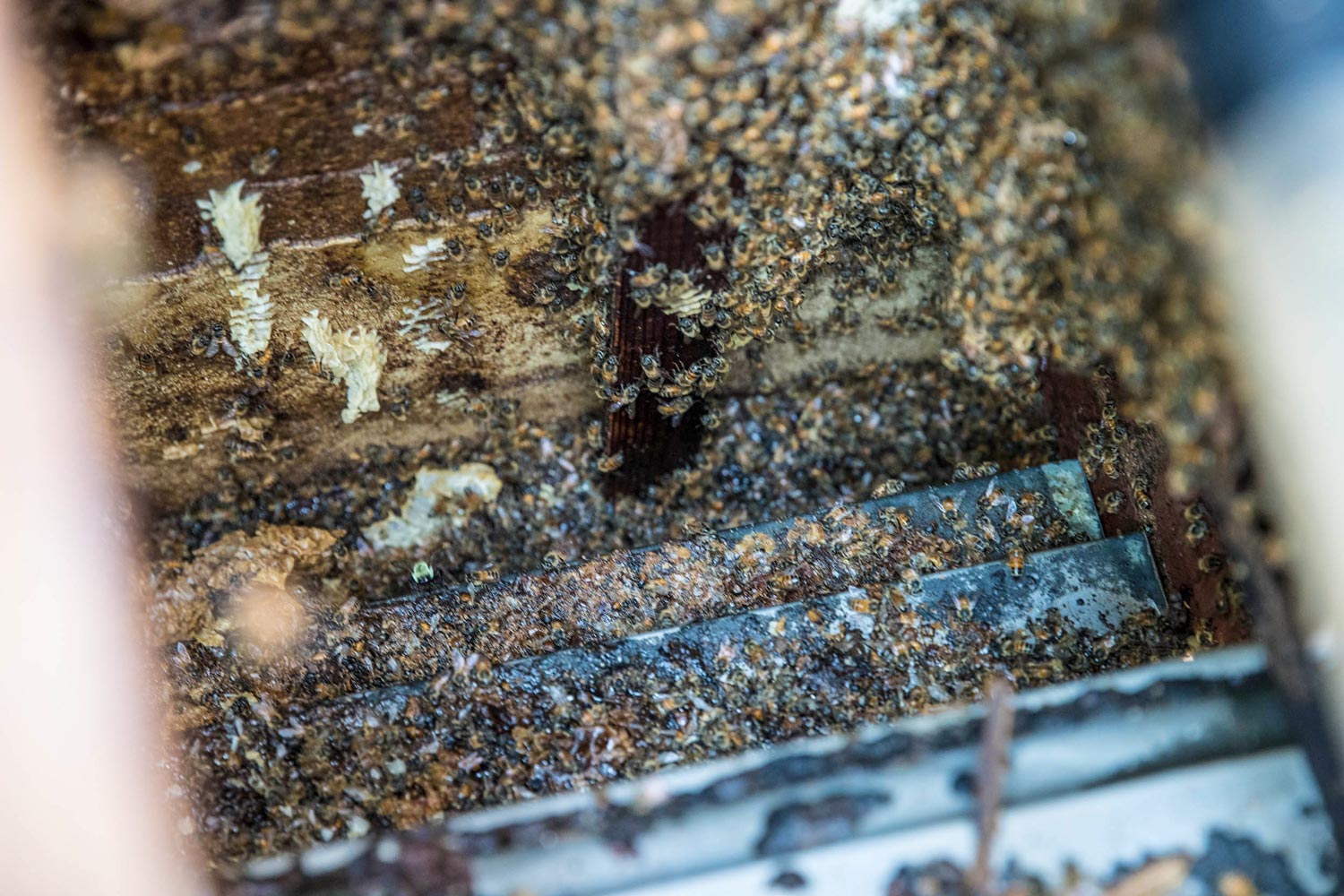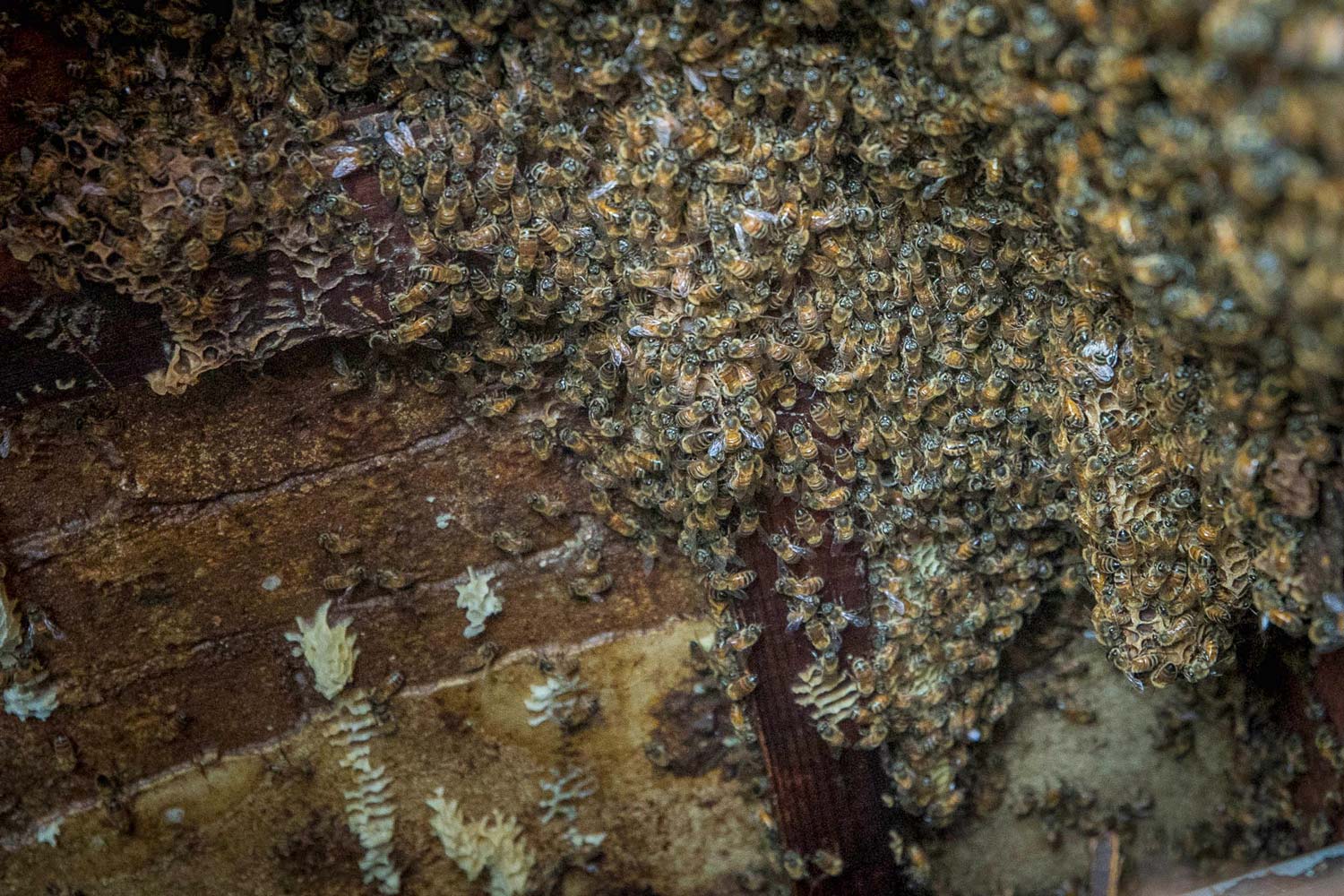 Media Contact
University News Associate Office of University Communications
mkelly@virginia.edu (434) 924-7291