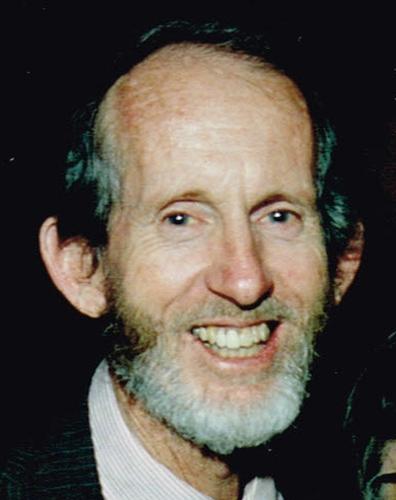 James L. Riopel, 80, a retired University of Virginia professor of biology, died May 30 in Earlysville. Riopel's career at U.Va. spanned from 1960 to his retirement in 1999.
A memorial gathering will be held June 18 at 5 p.m. at Panorama Farms, 3550 Reas Ford Lane in Earlysville. Send all correspondence to jameslouisriopel@gmail.com.
A well-respected pioneer in his field, Riopel's research on plant root structures had important agricultural and botanical implications, said Michael P. Timko, U.Va. professor of biology and public health sciences and director of the Echols Scholars Program.
"Jim's early studies on parasitic weeds, including the devastating agricultural pest Striga (witchweed), laid the foundation for understanding the chemical communication between host and parasite," Timko wrote in an email. "His studies with David Lynn and John Steffens uncovered a discrete chemical cue from host-plant roots that controlled various developmental transitions in parasites. Twenty years later, scientists are still trying to determine the details of many of the phenomena described by Jim and his students and collaborators."
From 1960 to 1982, Riopel co-directed Mountain Lake Biological Station near Pembroke, a residential research and teaching field station offering educational opportunities for undergraduate and graduate students in the summer months.
"When I think of Jim Riopel, I see a person who tackled impossible jobs with novel solutions, boundless energy and a spice of humor," said colleague J. James "Jim" Murray, professor emeritus of biology. "That goes for Mountain Lake [Biological Station], boat building and plant development."
In addition to the excellent research and classroom opportunities at Mountain Lake, Riopel encouraged students and faculty to participate in many extracurricular activities, including sports, hiking, caving expeditions and swimming and scuba diving. He helped build several cabins and create what was named Riopel Pond.
"He was a good friend, colleague and collaborator," Timko said.
According to his Charlottesville Daily Progress obituary, "he believed that if students learned to appreciate the complexity of living creatures and their place in the broader ecosystem, they would better shape the world that our children will inherit. He spent time in nature, marveled at its majesty and inspired others to follow in these footsteps."
"Riopel was a passionate teacher, and hundreds of students over the years benefitted from his enthusiasm, dedication and inspiration, as he taught classes in introductory biology and botany," wrote Joanne Chaplin, introductory biology lab coordinator/preparator. "Riopel was a man who lived his life to the fullest ... a researcher, adventurer, storyteller, family man and teacher. For those of us who knew him well, his passing saddens us deeply, but the rich memories he leaves behind will be with us always."
After he retired, Riopel built his own home and several others using recycled materials. He also restored two schooners, with which he and his family took adventurous trips.
In 2000, Riopel was diagnosed with Alzheimer's disease. Six years later, he wrote, "A lot of good things have come and gone. Looking back, it's been good: sunsets at sea, climbing in the Swiss Alps or perhaps just finding a quiet place on a Maine lake to listen to the loons."
Media Contact
University News Associate Office of University Communications
anneb@virginia.edu (434) 924-6861