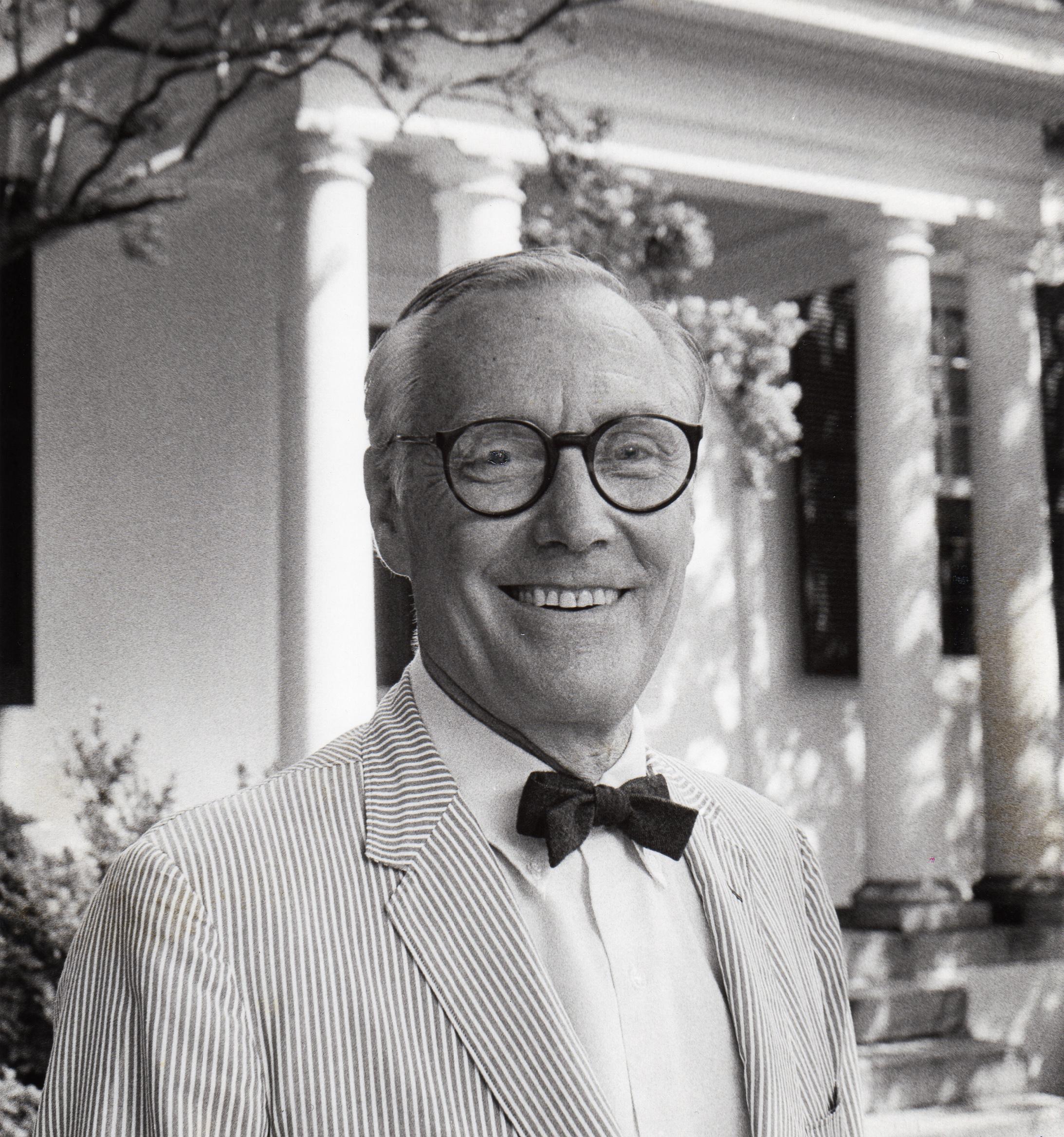 John "Jack" Jerauld Owen, the University of Virginia's first vice president for development, died Nov. 17 in Charlottesville. He was 96.
In 1932, the Owen family settled on a farm in Charlottesville. A third-generation U.Va. alumnus, Jack Owen graduated with honors from the School of Engineering and Applied Science in 1939.
In recognition of his meritorious service during and after World War II, he received the Bronze Star and was made a Knight of the Order of the Oaken Wreath of the Grand Duchy of Luxembourg.
Owen worked at several jobs before becoming a fundraiser for Deerfield Academy, Yale University and University of Connecticut.
U.Va. President Frank Hereford hired him in 1976 to serve as the University's first vice president for development, a post he held until 1981. Under his direction, the University launched and successfully completed its initial capital campaign.
"During the past five years," Hereford said at the time, "Mr. Owen has done a superb job in bringing into coordination with the University the alumni organizations and foundations associated with our various schools."
After mandatory retirement in 1981, Owen remained as a consultant in the development office until fully retiring at age 70 in 1986. In the years following his retirement, he continued to connect donors to various projects at U.Va. and received the Raven Award for these efforts in 1994.
He also was a member of the IMP Society and the Seven Society.
Owen's last major project was to secure funding for the digital archiving of the glass plate negatives of Rufus Holsinger, a Charlottesville photographer of the early 20th century. The Holsinger Studio Collection is part of the Albert and Shirley Small Special Collections Library.
Media Contact
University News Associate Office of University Communications
anneb@virginia.edu (434) 924-6861