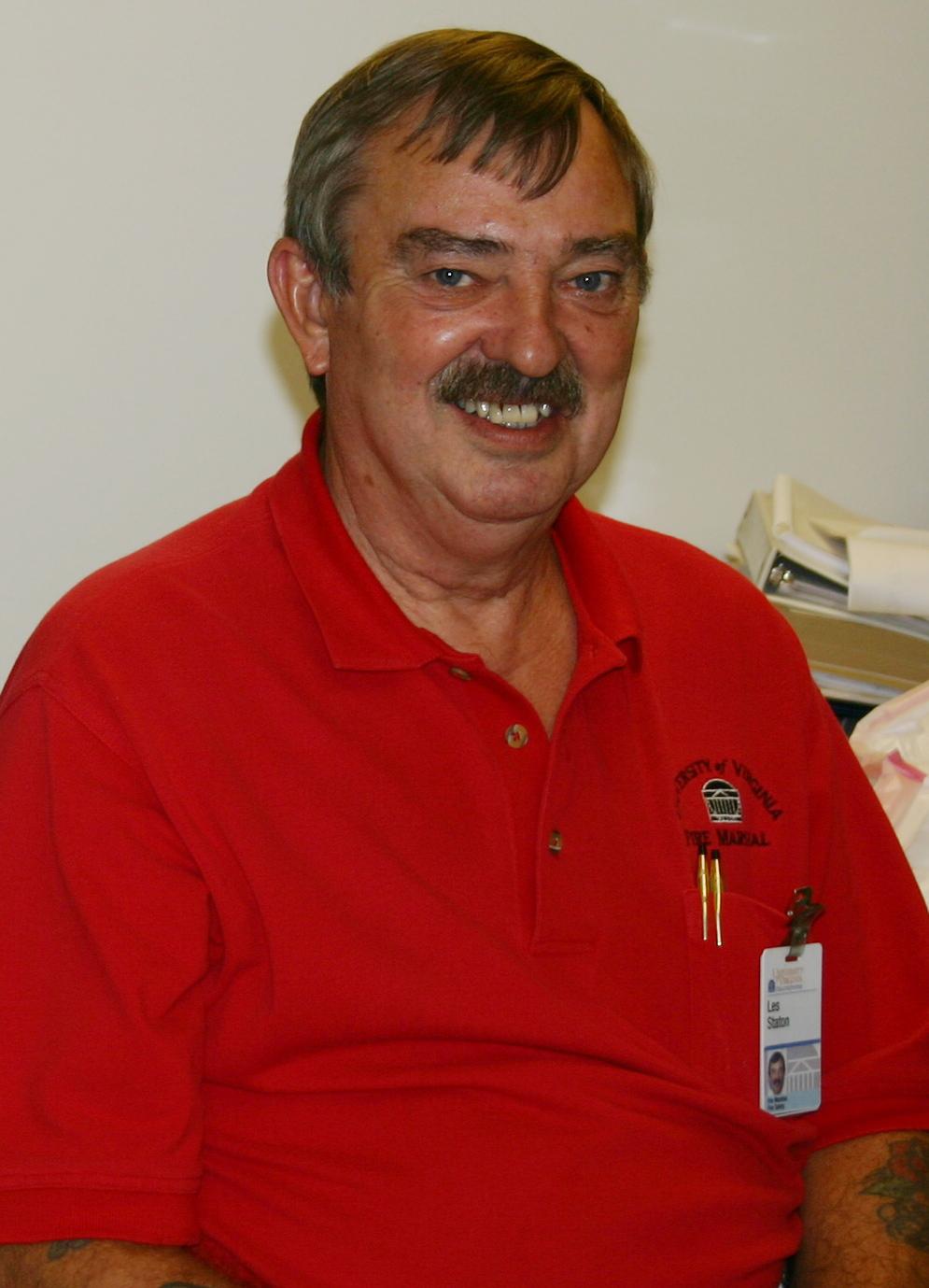 Les Staton, a part-time fire inspector with University of Virginia Facilities Management, died Nov. 26. Staton joined Facilities Management in 1976 as an electrician.
He completed coursework in and took responsibility for fire alarm systems in 1986, and in 1993, he transferred to Health Sciences Center Security and Life Safety as a fire protection inspector. He returned to Facilities Management in that same position a year later.  
In 1997, Staton became certified as a Virginia Fire Marshal. With his extensive knowledge of building codes and his ability to assist Facilities Planning & Construction with technical issues, Staton was described by his supervisors as a valuable asset. One of few fire investigators in this area, he was a fire code expert with a photographic memory, said John Rainey, Health System physical plant director. 
Staton retired from his full-time position in September 2009, and returned on a part-time basis to the Health System physical plant in February 2010.
Media Contact
University News Associate Office of University Communications
anneb@virginia.edu (434) 924-6861