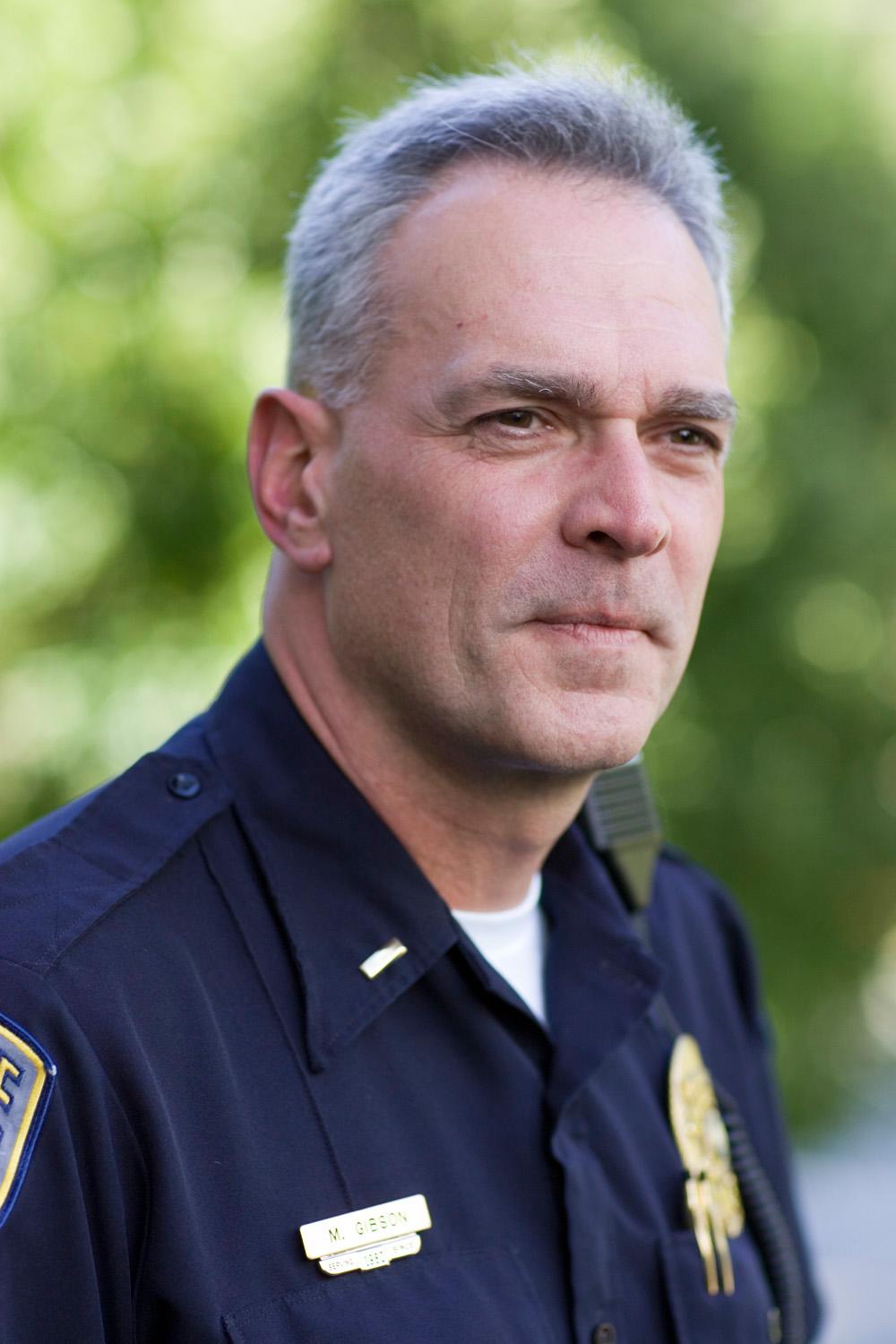 Jan. 17, 2007 -- University Executive Vice President Leonard W. Sandridge today named Michael A. Gibson, a 23-year veteran of the University of Virginia Police Department, to a permanent appointment as chief of police.
Gibson has served as interim chief of police since October 2005.
Gibson, 47, has moved through the ranks at U.Va., starting in 1982 as a patrol officer. He later served as a general investigator, narcotics investigator, sergeant and shift commander. For the past five years, Gibson has been commander of operations and investigations.
Gibson also has continued his police education during his career, focusing on leadership training and development in more recent years. He graduated from the National Criminal Justice Command College, an intensive program through the University's School of Continuing and Professional Studies.
"Mike Gibson has demonstrated his ability to lead the department over the past year, and I expect him to continue to move the department forward over the coming years." Sandridge said.  "The University Police Department is a critical function of our community, and it is important that we provide strong leadership."
Gibson said he was pleased to be able to continue to serve the University community and plans to champion a number of key initiatives that he began to lay out over the past year.
His primary goal is to implement the rigorous national accreditation process led by CALEA, the Commission on Accreditation of Law Enforcement Agencies. This process demands that all of the department's policies and procedures be reviewed and measured against national law enforcement best practices nationwide.
Gibson also plans to streamline current services and continue to improve management operations and increase the use of new technologies in law enforcement.
Gibson said he is looking to his department colleagues to be partners in helping to bring about these positive changes and in continuing to improve daily operations. "Many members of the University community -- students, staff and faculty -- depend on us to provide a safe and secure environment every day of the year."
Gibson has often said that he believes that being a police officer in a university environment brings an added dimension to police work that few people appreciate. "You do your job as a police officer," he said, "but you also have the opportunity to be a teacher and a mentor to young adults."