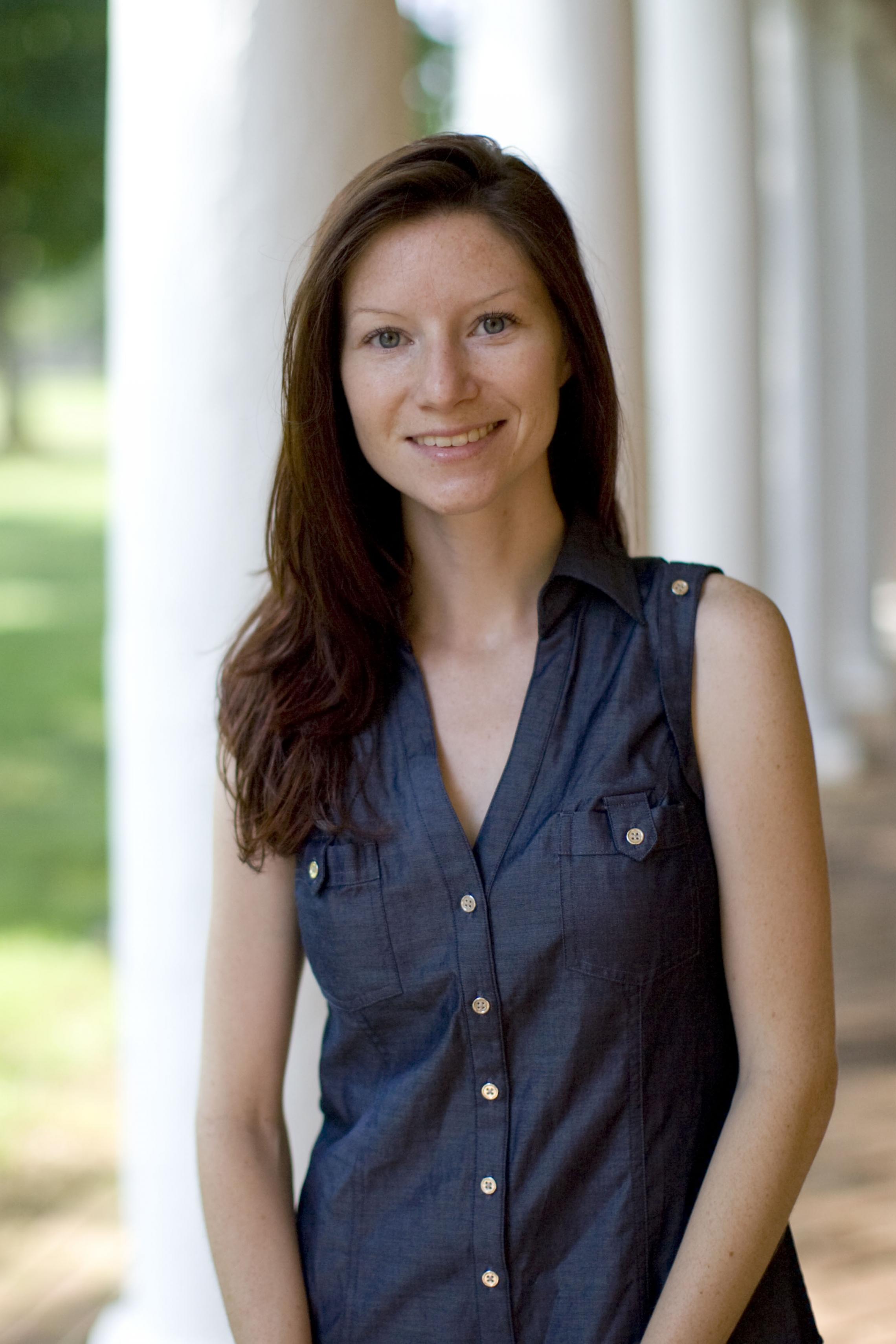 Listen to the UVA Today Radio Show report on this story by Brevy Cannon:

September 15, 2011 — How did we go from talking about "global warming" to "climate change"? How did the evocative term "death panels" impact the health care reform debate? Does it make any difference in public opinion if we talk about the "estate tax" versus the "death tax"?
Political scientists, consultants, journalists and pundits have spent countless hours and have filled bookshelves arguing over such questions, but there is virtually no hard data quantifying the influence of the terms by which an issue is framed.
With help from state-of-the-art content analysis software, Christine Mahoney, an assistant professor of public policy and politics at the University of Virginia's Frank Batten School of Leadership and Public Policy, will provide some of the first hard data on "issue framing" through a study backed by a recently awarded $300,000 National Science Foundation grant.
The two-year grant is the first major research grant awarded to a Batten School faculty member, the first of whom arrived on Grounds last year. The grant was also Mahoney's second honor within a few weeks. Earlier this month, she received the 2011 Emerging Scholar award from the American Political Science Association's Political Organizations & Parties section.
Whenever public policy debate is newsworthy enough to engage the general public, the debate usually hinges on issue framing – the angle from which each side discusses an issue, Mahoney said.
For example, when the European Union mulled new clean air standards in 2008, automakers argued they would kill jobs, environmental groups touted the health benefits of cleaner air and green energy manufacturers emphasized how they would help create new jobs in the green energy sector.
Each interest group chooses an argument frame that seems most advantageous, resulting in apples-to-oranges comparisons and arguments. The public is often left with the sense that opposing sides are talking past each other, as opposing sides rarely engage in debate on the same terms, such as arguing about the quality of automotive jobs versus green jobs.
"Issue framing is a fundamental component of political debate in any democratic system, yet we still know little about what types of frames are likely to win a given policy battle," said Mahoney, who also holds an appointment in the Woodrow Wilson Department of Politics in the College of Arts & Sciences.
There are lots of qualitative studies of issue framing, but quantifying the effectiveness of issue framing has proven notoriously difficult, she said.
One of the challenges is trying to isolate the effect of issue framing from other presumably influential variables like the resources of various interest groups. If automakers spend 10 times as much lobbying against new clean air standards as the green energy businesses and environmentalist groups spent lobbying for them, how much does the argument matter?
"Yes, resources matter," Mahoney said. "But argumentation must also matter, because people put a lot of effort into it, trying to think of the best way to convince people. We think of politics as driven by argumentation. Yet it's still so elusive."
Mahoney's study will measure the success of an argument by comparing, over time, how the language – i.e. the issue framing – in lobbying briefs compares to a bill's introductory description as the bill evolves through several drafts. For instance, when first proposed in 2008, the clean air legislation's introductory description discussed the health benefits of cleaner air, while later iterations of the bill added references to helping create the green energy jobs of the future – evidence that the green energy issue framing was successful.
The study will make this comparison for about 100 pieces of European Union legislation considered during the 2008 to 2010 legislative session. Mahoney and a team of seven Batten School graduate students will use content analysis software to do what would have required thousands of hours to do by hand.
Mahoney's project, "Framing Policy Debates in the European Union," is part of a larger international collaboration involving teams from eight EU nations (Belgium, Denmark, Britain, Netherlands, Germany, France, Slovenia and Austria) who will collect different types of data – including interviews of policymaking actors and surveys of media coverage – related to the same EU policy issues. Data from all the teams will be shared and made public, eventually consolidated on one website. "Sharing all that data will make the study more powerful for all involved," Mahoney said.
"Effective leaders do not simply make persuasive arguments. They frame the political debate," said Eric Patashnik, a professor of public policy and politics and associate dean of the Batten School. "Christine Mahoney's NSF grant project will advance the Batten School's mission to become a center of national distinction for cutting-edge research on leadership and public policy."
— By Brevy Cannon
Media Contact
Media Relations Associate Office of University Communications
brevy@virginia.edu (434) 243-0368