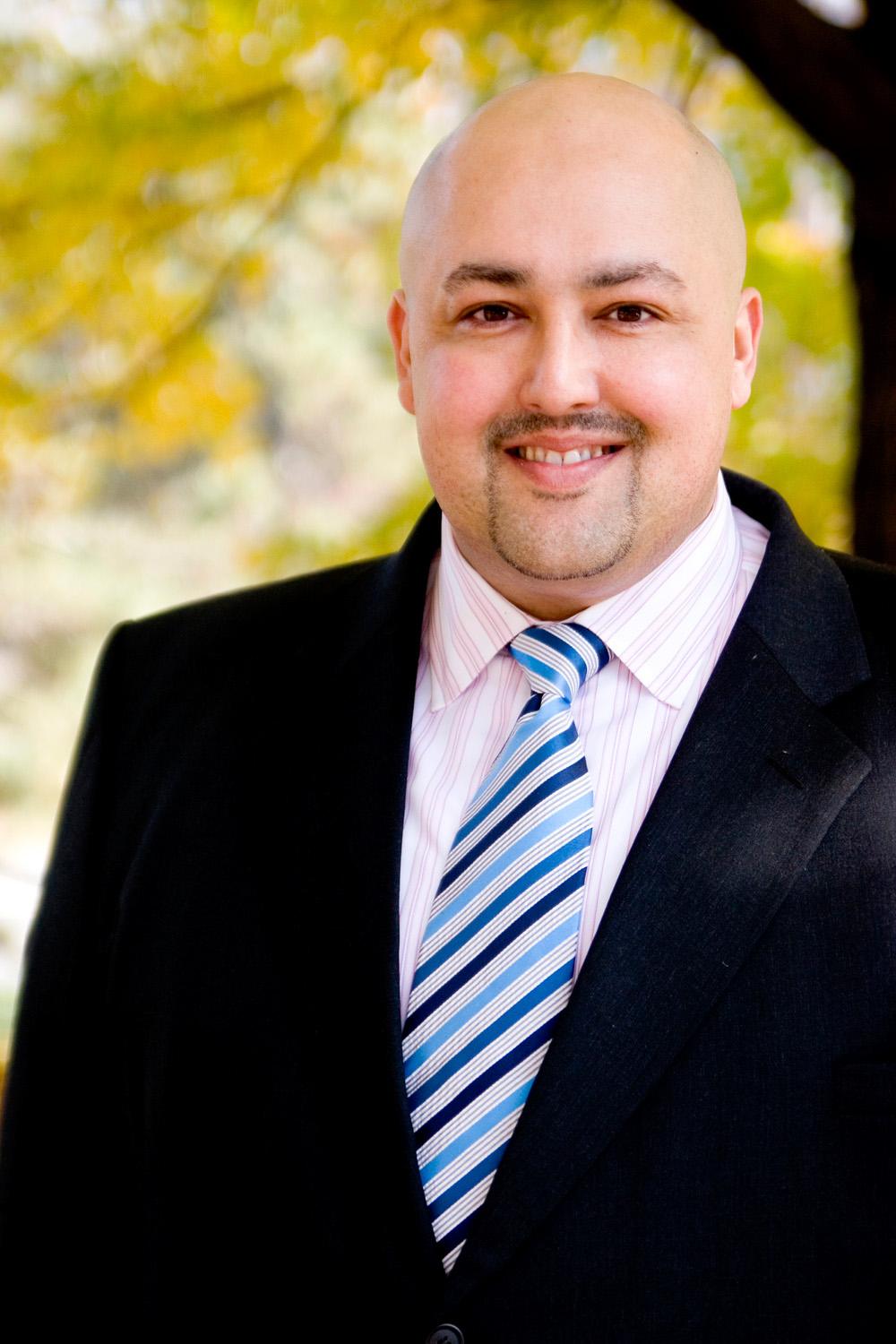 Nov. 12, 2007 — Siva Vaidhyanathan moved to Charlottesville from New York City this summer for three reasons — the University of Virginia, Scott Stadium and the need for a little peace and quiet to write his new book.
College life, Cavalier football and the book are going well this fall. But what are all those voices doing in his writing space?
It's all part of the transition in the life of Vaidhyanathan, who for the last eight years built a major reputation in the media studies field as he taught and worked in New York University's Department of Culture and Communication. The author of books such as "Copyrights and Copywrongs" and "The Anarchist in the Library," he has been called one of Library Journal's "Movers and Shakers," and has been featured on, among other things, National Public Radio, MSNBC and "The Daily Show with Jon Stewart."
But when it came time to write his new book, he and his wife, Melissa Henriksen, a molecular biologist, decided to leave New York — which he refers to as "loud and distracting" — and search for a new academic home.
"We wanted to be at one of America's top universities — we didn't want to feel like we were downgrading our careers," he said. "We wanted a place with a big football stadium. I had missed the experience of being in a college town, at a big public university."
All this, coupled with feedback he had received from other professors, who, "even if they left, missed this place and loved it here," led Vaidhyanathan and his family to U.Va., where he is a professor of media studies and the law in the College of Arts & Sciences.
Siva, as he's known to his students, currently devotes much of his time outside the classroom to writing his new book, called "The Googlization of Everything."
"The Google project, to me, is interesting not just because Google's fascinating, and large, and rich, but because Google is increasingly our first stop in our effort to make sense of the world," Vaidhyanathan said.
His book takes a somewhat critical look at the Internet superpower. "Google is a service that I really love and appreciate, and Google is a service that I can't live without. I'm in awe of how good the company can be in terms of the quality it produces, but I'm also deeply wary about what we're giving up to Google.
"The privacy implications of what Google does, the amounts of information Google has about me, and what could happen if it slipped into the wrong hands …"
Though Vaidhyanathan sought a quieter locale to write "The Googlization of Everything," the process has been quite public — by his own design. He started a blog (
www.googlizationofeverything.com
), hosted by the Institute for the Future of the Book, and as he finishes sections of the book, he posts them online and invites comments.
"What I hope this accomplishes is instant peer review," he said. "I'm hoping by the time I have a completed manuscript, I've already vetted it for stupid things, I've already gotten all the stupid errors out of there. If I haven't changed it substantially, I've at least built up defenses and strengthened my arguments."
The blog allows feedback from people with more knowledge about a certain part of Google, or a certain industry in the discussion — which Vaidhyanathan invites, though with a bit of regret. "It's a neat way to write a book, and also a scary way to write a book. Most of the time, when you publish something, you want to hide away for a few months. This is a blow to your ego every day. I'm taking all my punishment on the front end.
"It might still be ignored or criticized, but I'm confident it will make for a better book. And there's a really good reason for doing it like this. Because Google is so involved in so many different industries, there's no way I could be an expert on everything."
Seeking public review of his unfinished book (which he hopes to wrap up in the next year) seems perfectly in keeping with the career of Vaidhyanathan, a self-proclaimed "accidental academic." After graduating from the University of Texas at Austin, he first embarked upon a career as a newspaper reporter, but soon grew tired of what he called "the limitations of daily journalism — the ideas I couldn't pursue, the big-picture stories I was curious about … the rhythm and restrictions of daily journalism."
Instead, he decided that he wanted "to write books, the kind of books I would want to read and would be proud of."
After returning to Texas for a graduate degree, Vaidhyanathan ended up at NYU, teaching and working as a cultural historian and writing the books he wanted to write. He promised himself, "I am only going to do this job on my terms. If I ever get to the point where I'm being asked to do things in a way that doesn't satisfy me, I'm perfectly willing and able to walk away and go do something else.
"That helped me a lot. It gave me a sort of self-granted freedom to not be weighed down by other people's expectations," he said.
In his books, Vaidhyanathan said he seeks to answer specific, fundamental questions: "How does the interaction between law and culture affect how we dance and sing and argue and vote? How can we fulfill the promise of a truly democratic culture, in which everyone gets to speak freely and be taken seriously and participate in the public conversation? How can we construct that ideal, Athenian democratic space? You might even call it the Jeffersonian democratic space. "The interaction between law and technology, and how that affects us as citizens, is at the core of everything I've worked on."
Vaidhyanathan relishes being a central part of the University's still-new Media Studies program, which became a full-fledged department this summer after starting as an interdisciplinary program in fall 2000.
"Being part of a new department is exciting — we get to make it from scratch," he said. "The other professors and I have very clear ideas about how to do media studies in the U.Va. way. We can serve students better than most comparable universities."
— David Pierce