The University of Virginia is rich with traditions, though not all of its customs date back nearly 200 years to the founding of the institution.
For instance, one of the most notable landmarks on Grounds, Beta Bridge, has been at the center of its own tradition since just the latter half of the 20th century.
Often brightly colored with hand-lettered messages spanning its length, the bridge carrying Rugby Road over the C&O railroad tracks over the years has become the place for paintbrush-wielding students to express themselves.
"It provides a public bulletin board for people to showcase event information, club recruiting, declarations of love, birthdays, congratulations and sadly enough, memorials," Aidan O'Keefe, a member of nearby Beta Theta Pi fraternity, said.
Scroll through the slideshow below to see some of the messages that have been painted on Beta Bridge over the years.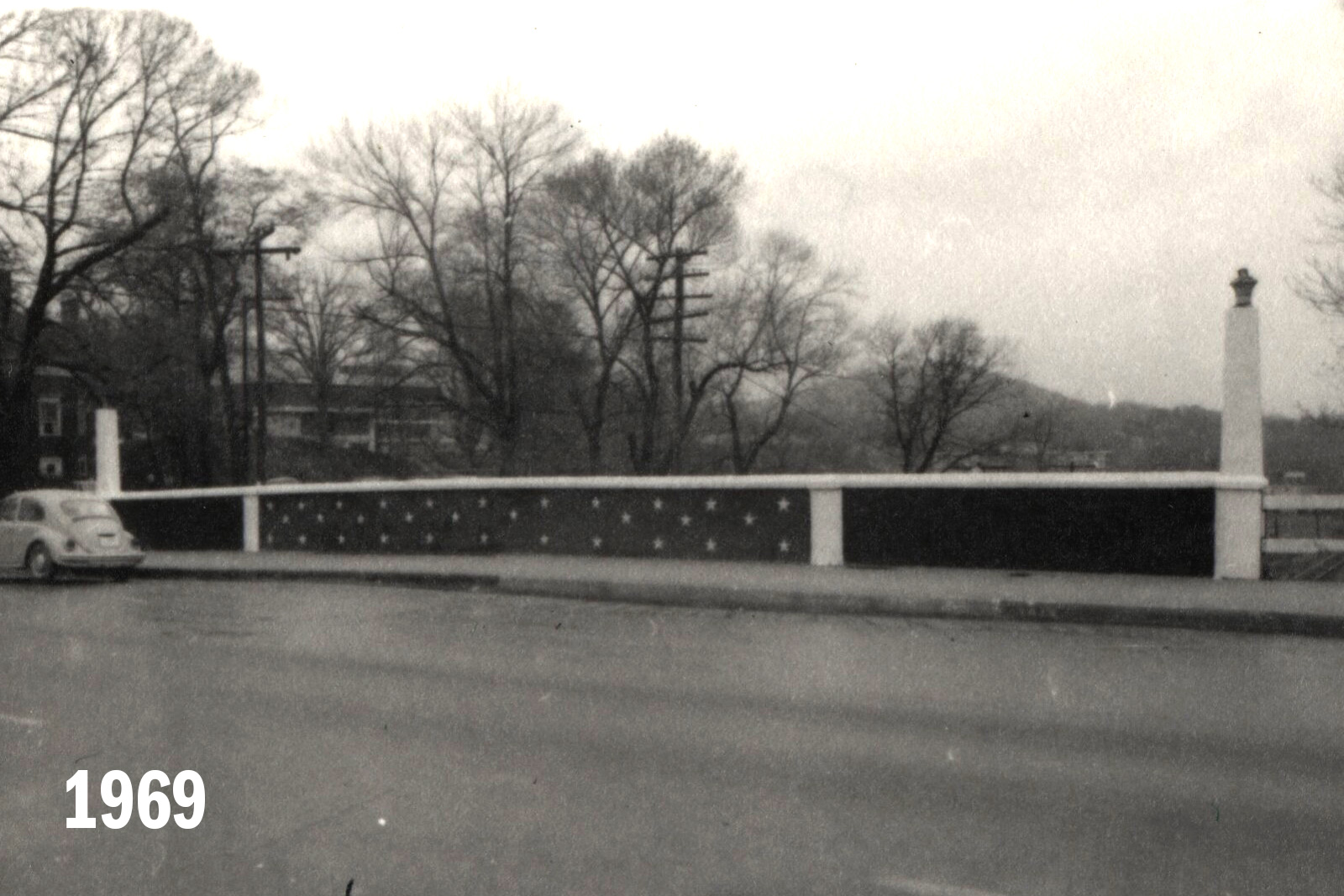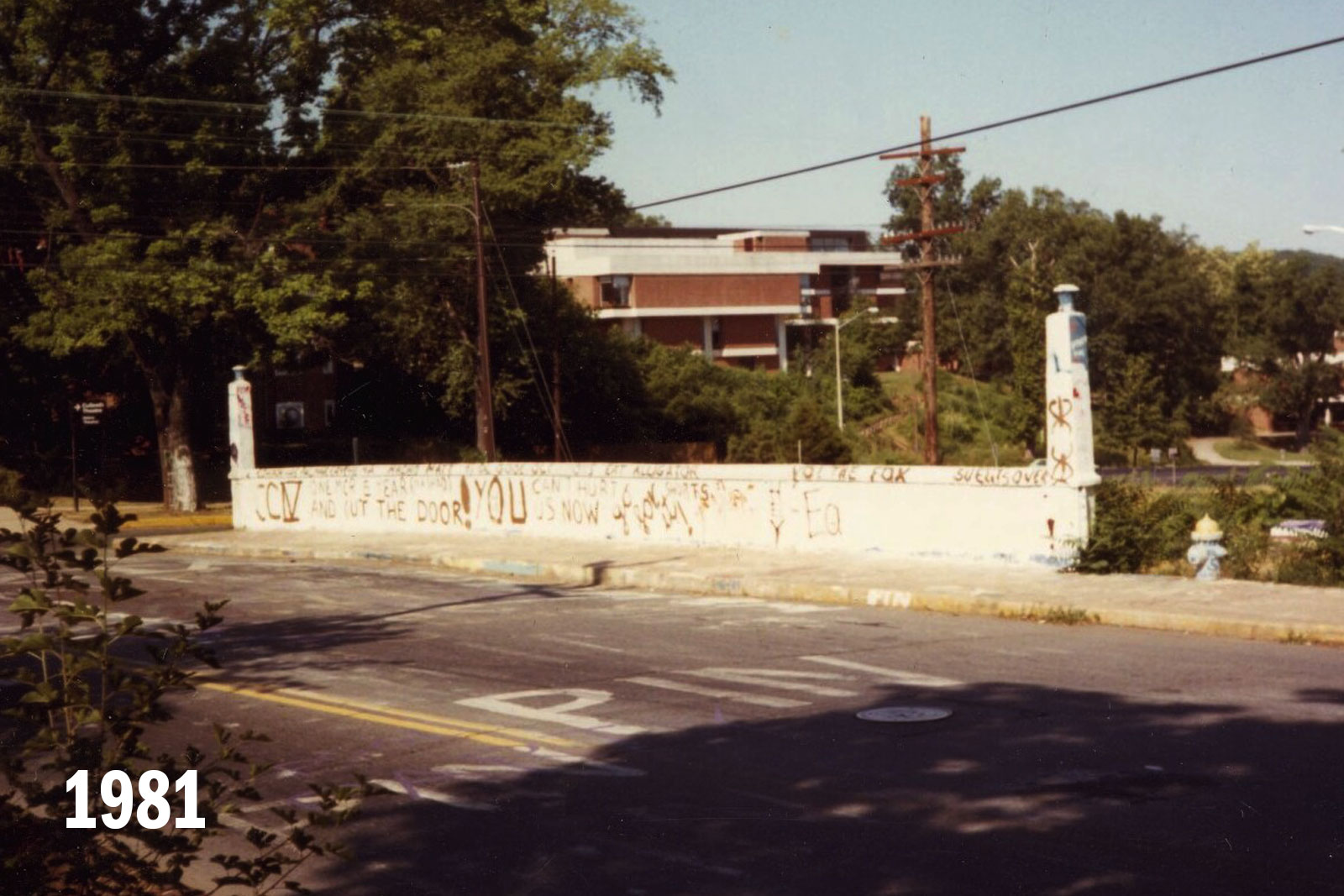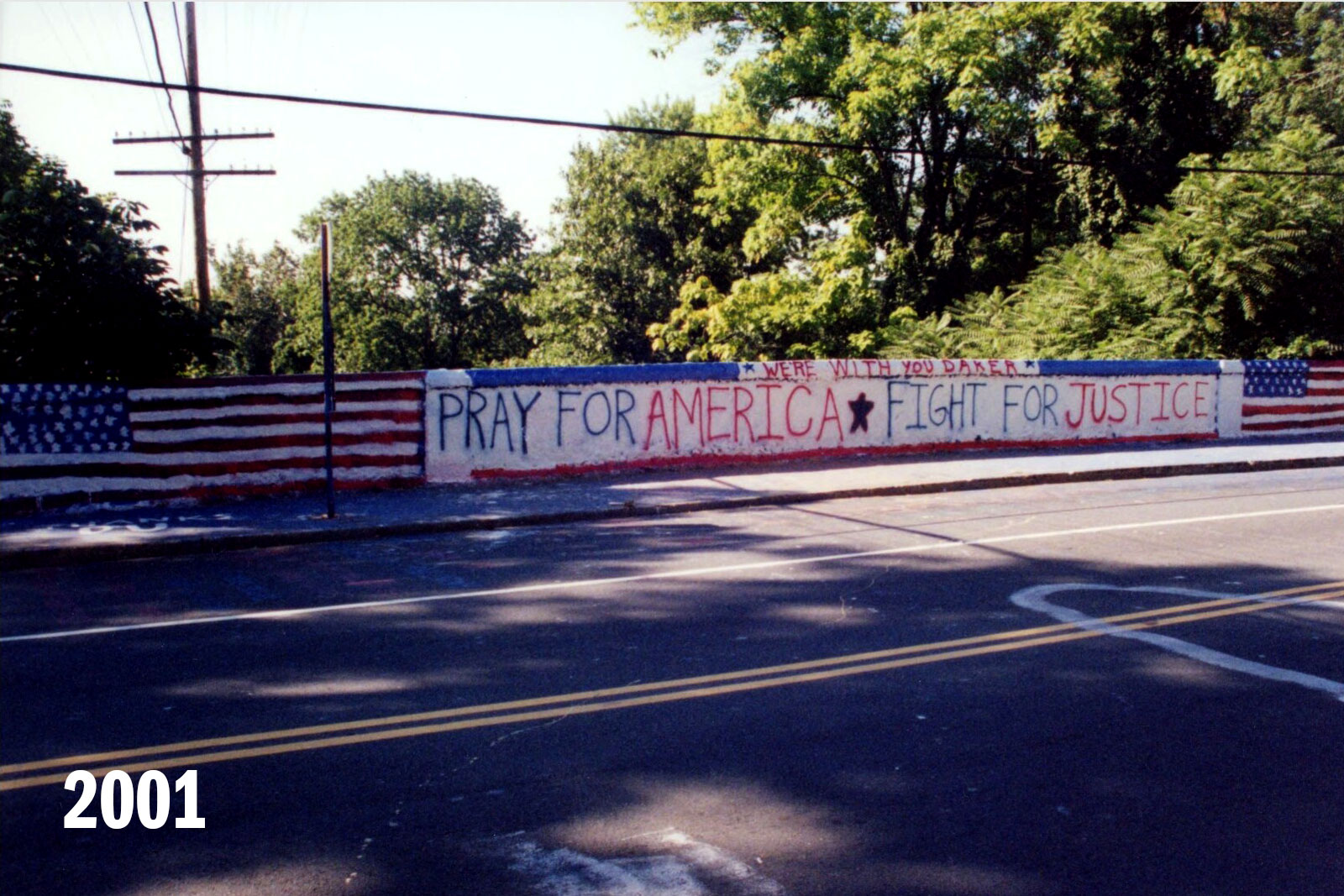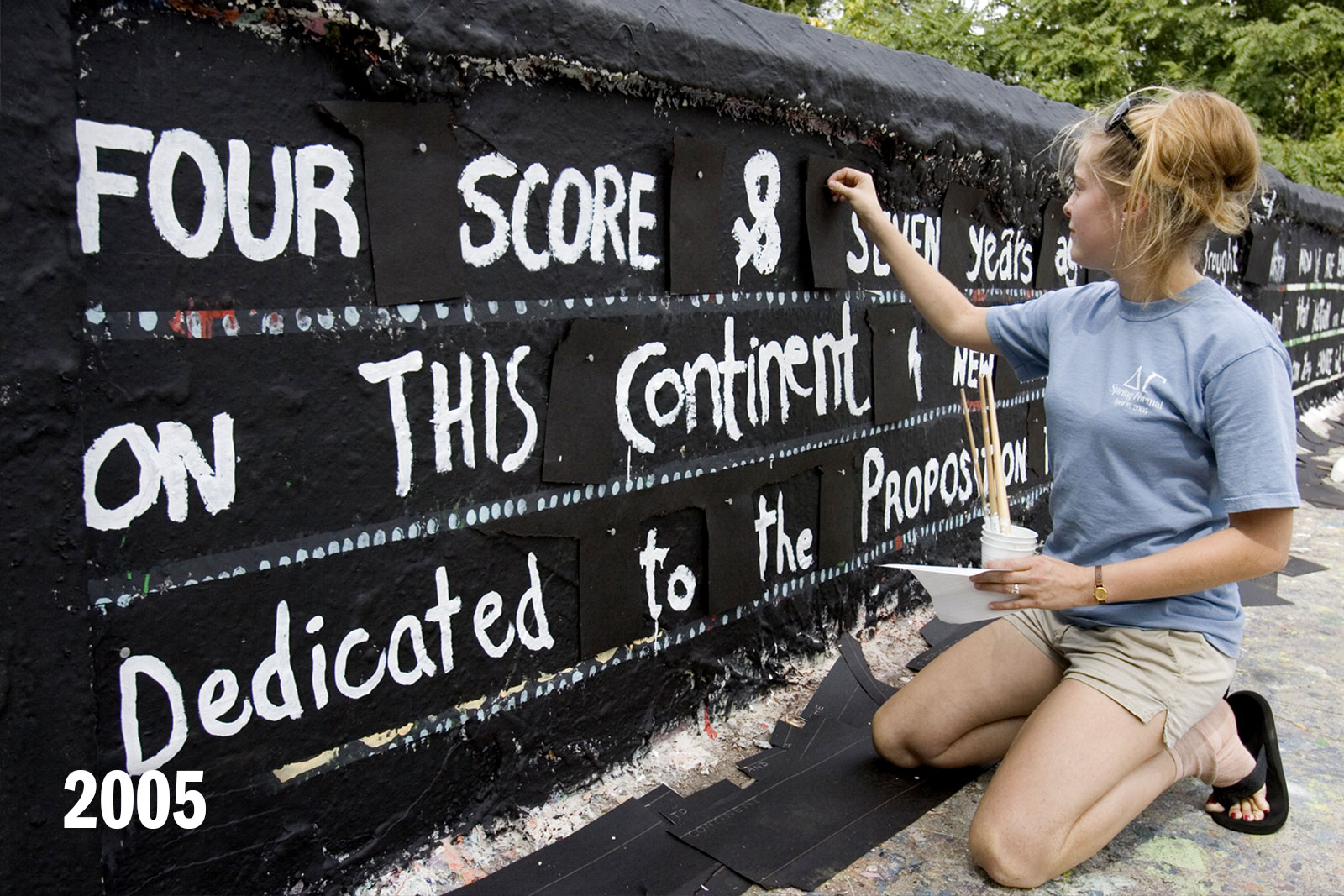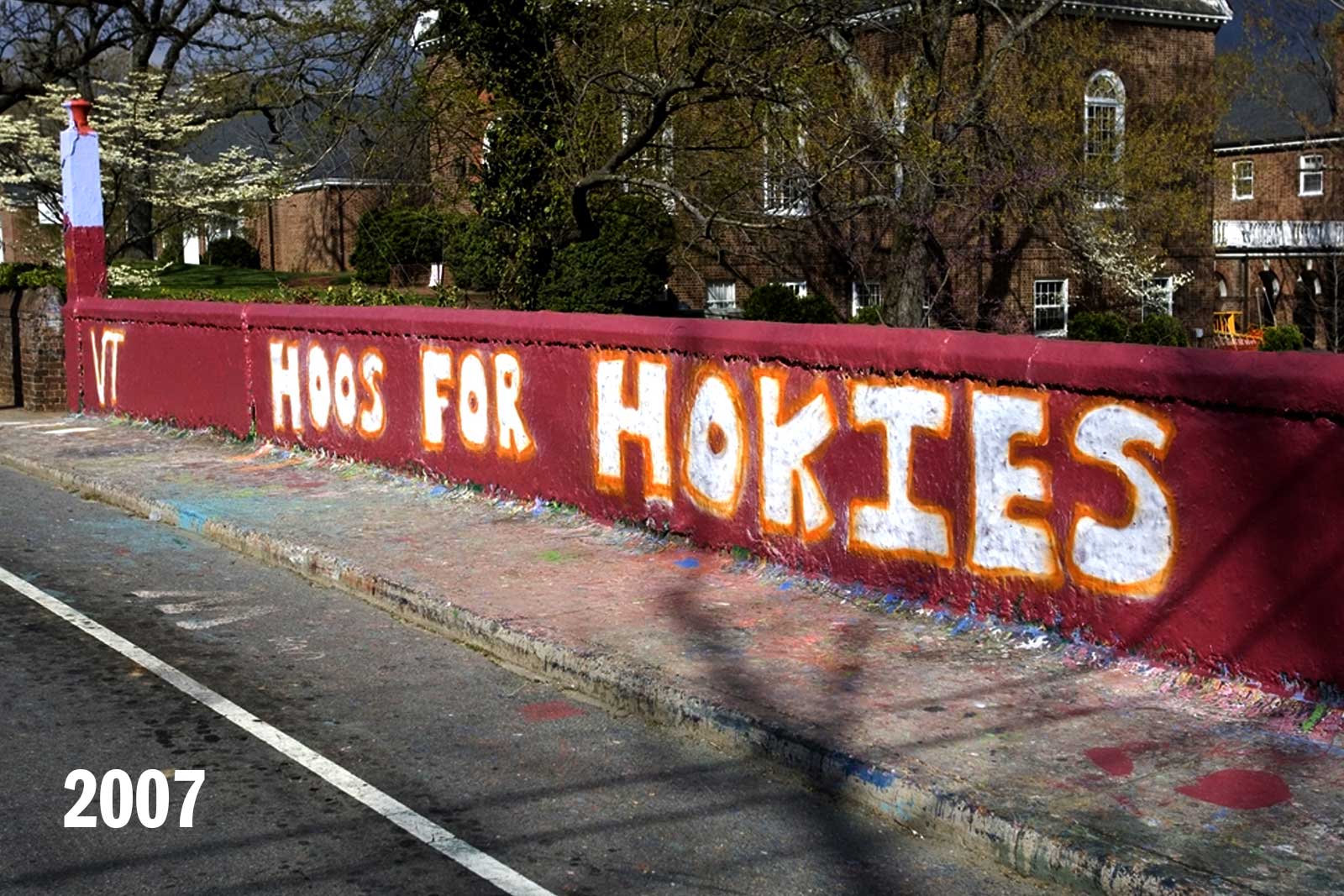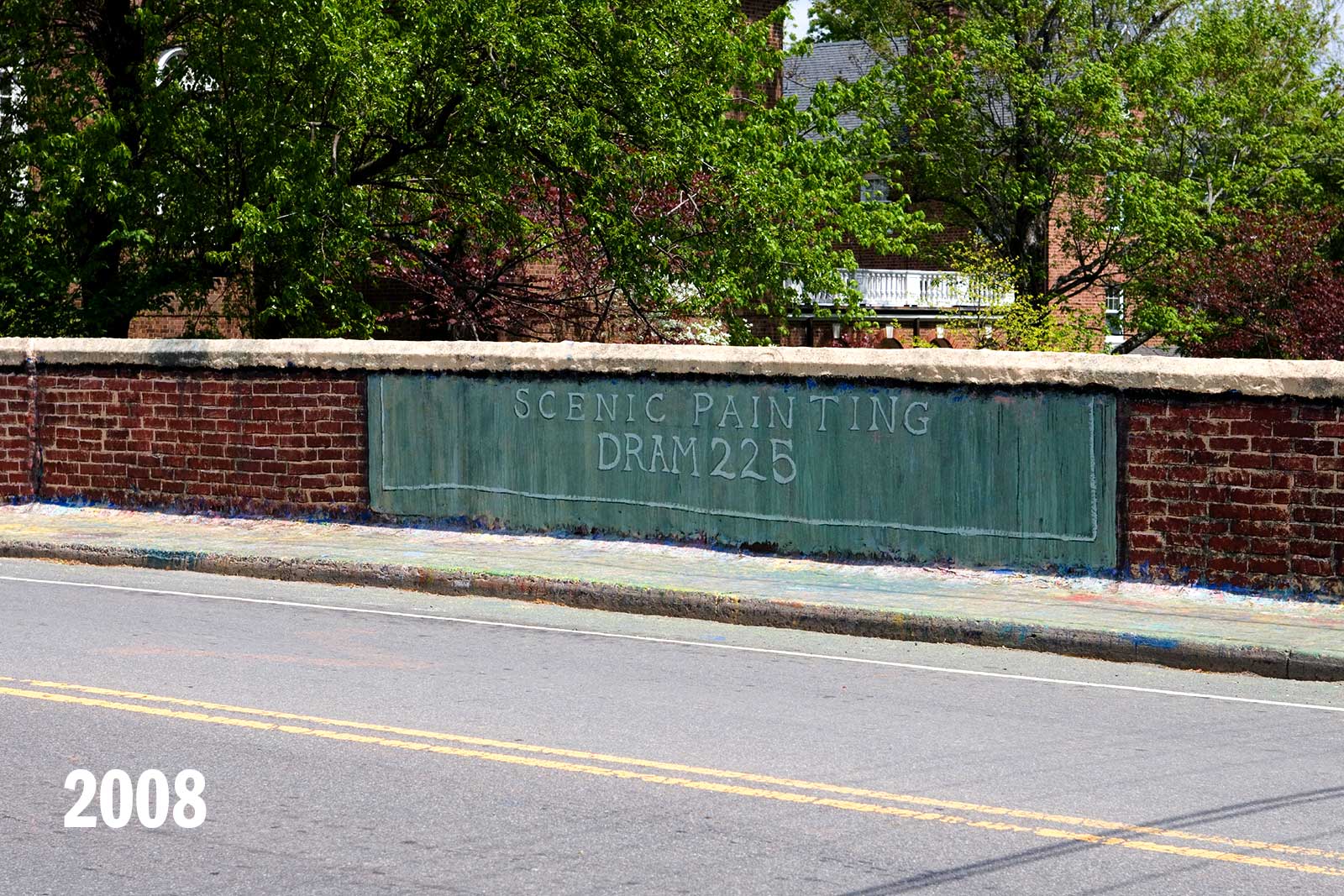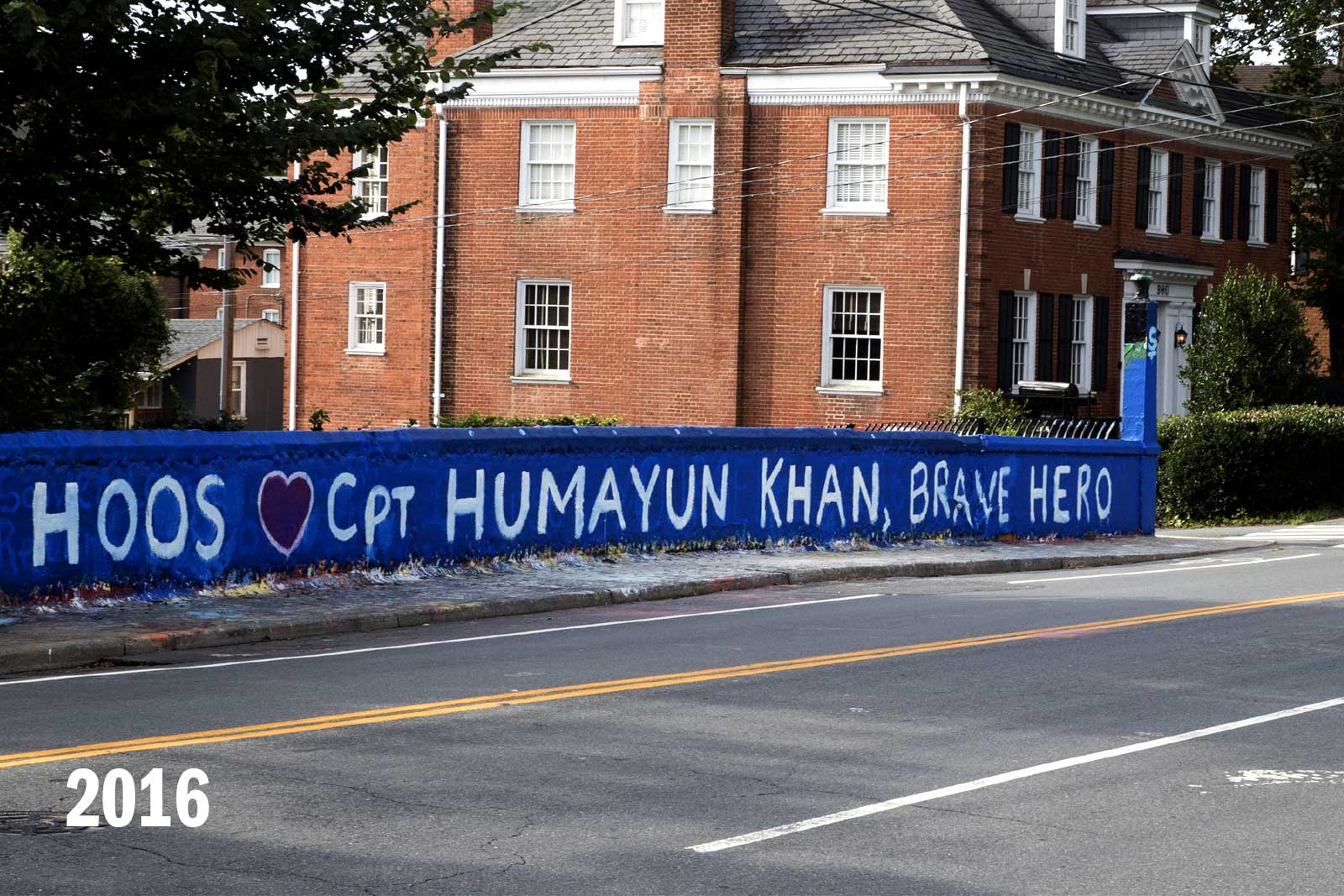 Beta Bridge earned its name in 1927 when Beta Theta Pi's fraternity house was built on neighboring land.  "Since Beta was the closest fraternity to the bridge, it became associated with us and we became the unofficial caretakers of the bridge," O'Keefe said.
Alexander "Sandy" Gilliam, UVA's former university protocol and history officer – also a member of Beta Theta Pi during his days as a UVA student in the 1950s – said the tradition of painting the bridge didn't yet exist while he was in school. But by the time he came back to his alma mater as a professor in 1975, the tradition was gaining steam and popularity.
"It's a nice custom to have," Gilliam said. "It lets you see what's on people's minds, whether it's about the previous weekend's football game or somebody's 21st birthday."
In the 1970s, Beta Theta Pi was removed from Grounds, and Delta Upsilon moved into Beta's former space. At that time, Delta Upsilon's members took over the responsibility of overseeing the bridge-painting tradition, although the bridge maintained its original nickname.
In 2009, however, Beta Theta Pi returned to its original home, and today its members are once again the bridge-keepers. O'Keefe said that there are some unwritten rules that UVA students who paint the bridge are expected to honor – like not covering over a freshly painted message for at least a day.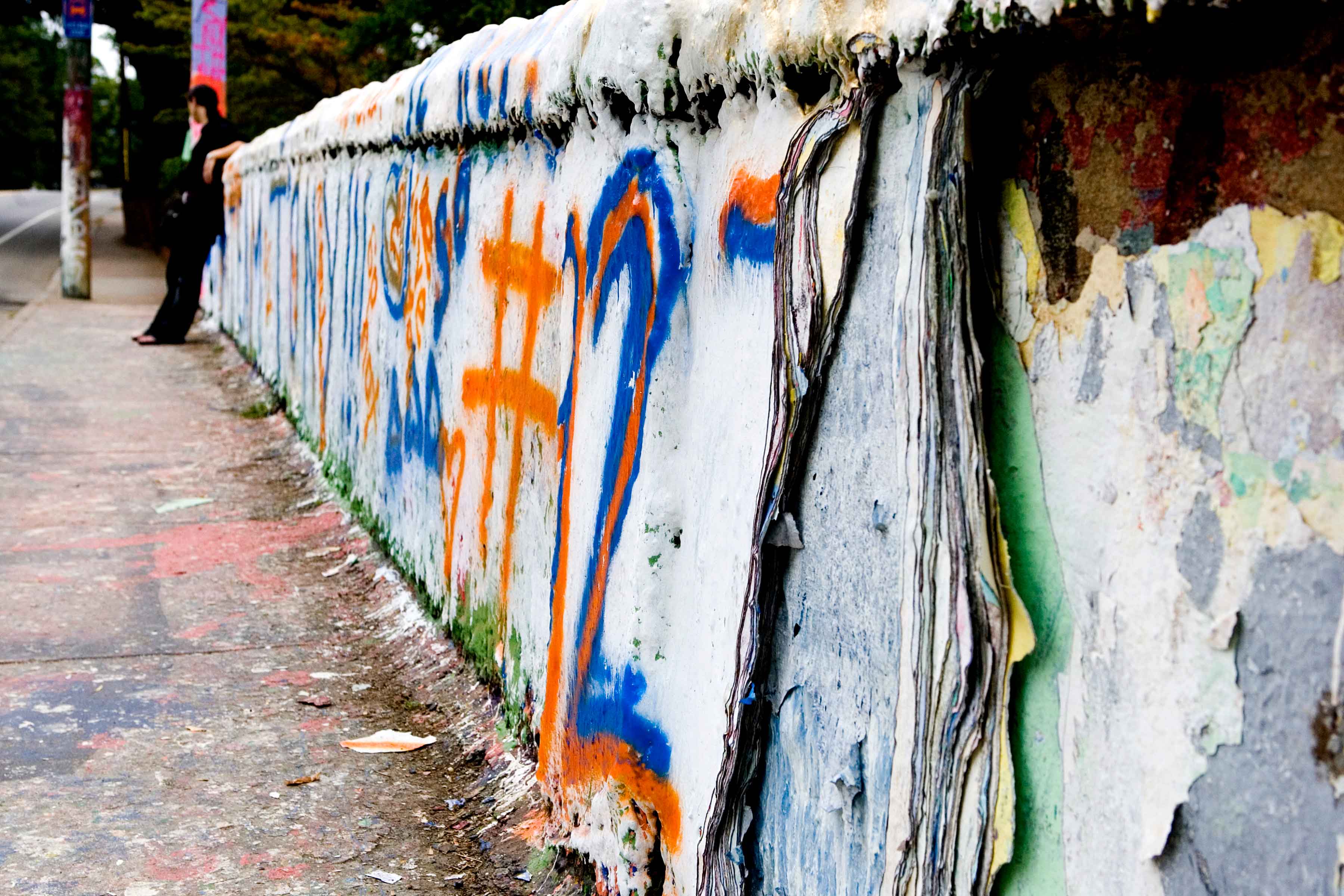 Years of painted messages on Beta Bridge's surface created a layer of paint several inches deep. This picture was taken just before workers removed all the paint in 2007.
"We have a supply of paint cans, spray paint, paint rollers and paint brushes in the basement of our fraternity that we restock ourselves," O'Keefe said. "Whenever a brother sees that there is profanity, slurs, insults or any form of graffiti over a message, we get the paint and paint over the vandalism ourselves."
Most messages written on the bridge include the notation "Thx Beta" to show appreciation for the fraternity's role.
Media Contact
Article Information
October 21, 2016
/content/painting-beta-bridge-tradition-expression