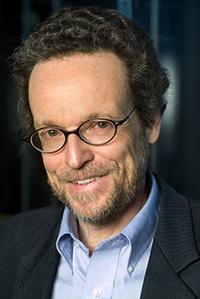 Political philosopher and activist Thomas Pogge, director of the Global Justice Program at Yale University, will visit the University of Virginia as part of the 2013 joint conference on "Cosmopolitanism," to be held Thursday and Friday.
Pogge, Leitner Professor of Philosophy and International Affairs at Yale, will present the keynote address at the conference, sponsored by the Institute of the Humanities & Global Cultures, the Humanities World Report and the Darden School of Business' Olsson Center for Applied Ethics.
The conference will bring in scholars from Latin America and from around U.Va. for two days of discussions about "cosmopolitanism" (the ideology that all human ethnic groups belong to a worldwide community) in academic research, culture and law. The conference will explore the nature of cosmopolitanism and its relationship to globalization. Participants will discuss what cosmopolitanism means for the humanities, the extent to which scholars are increasingly pursuing global comparisons in their work and whether they can expect a single set of methodological norms to apply in research across different regions.
Pogge's talk, "Shaping the Successors to the Millennium Development Goals," will address the progress of the eight United Nations' Millennium Development Goals, which range from halving extreme poverty to halting the spread of HIV/AIDS and providing universal primary education, all by the target date of 2015. All the world's countries and leading development institutions agreed to the goals in 2000. Pogge will assess their effectiveness and look forward to future global collaborative efforts.
His talk, free and open to the public, will take place Thursday at 4 p.m. in the auditorium of the Mary and David Harrison Institute for American History, Literature and Culture and the Albert and Shirley Small Special Collections Library.
He will give a second talk, "Human Rights and Human Duties: What Do Human Rights Demand from Individuals?," on Friday at 4 p.m. in Clark Hall, co-sponsored by the Institute for Practical Ethics and Public Life.
Pogge is a member of the Norwegian Academy of Science and president of Academics Stand Against Poverty, an international network aiming to enhance the impact of scholars, teachers and students on global poverty. He also leads Incentives for Global Health, a team effort toward developing a complement to the pharmaceutical patent regime that would improve access to advanced medicines for the poor worldwide.
His recent publications include "Politics as Usual," "World Poverty and Human Rights," "John Rawls: His Life and Theory of Justice" and "Freedom from Poverty as a Human Right."
Media Contact
University News Associate Office of University Communications
anneb@virginia.edu (434) 924-6861