Bridal guides say honing in on a theme makes planning a wedding much easier. Popular wedding themes include vintage, rustic, classic romance and seaside.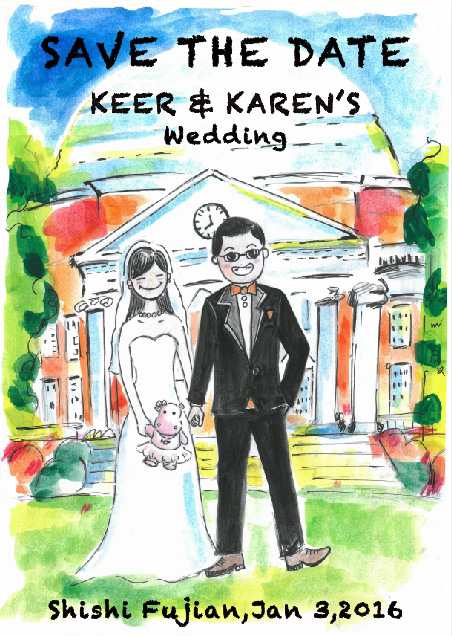 Ballrooms and reception halls are decorated with everything from lights in Ball jars and cascading roses to silk-sheathed chairs accented with bows. Still, couples strive to make their nuptials unique.
Karen Dong and Keer Liu are both members of the University of Virginia's Class of 2013.
Their wedding planner said they came up with a design she had never seen before: a UVA-themed wedding complete with a photo booth featuring the Rotunda in the fall.
Karen and Keer introduced their wedding theme to their guests with their save-the-date invitation, which was adorned with a scaffold-free Rotunda.  The couple said they wanted to be married in UVA's chapel but logistics prevented it. Their next best option was to bring the Rotunda to Fujian, China, for their Jan. 3 wedding.
"It was unrealistic to fly to the United States with 1,000 guests so we created a UVA-themed wedding in China, so every guest could fully share our love story," they said. The couple reached out to the director of UVA's Shanghai Office, Justin O'Jack, who provided several images for their wedding.
The elaborate shindig was a chance for the doting couple to share their love of the University with all of their friends and family. Join in the reverie by taking a look at Karen and Keer's wedding and let it inspire your next celebration. It's a nice day for a Wahoo wedding.
Article Information
January 15, 2016
/content/pursuit-happiness-together