As about 60 million Americans have received at least one dose of a COVID-19 vaccination, many are wondering what they can safely do and what precautions they still need to take.
Some of those questions were answered Monday as the Centers for Disease Control and Prevention released its first set of recommendations for fully vaccinated individuals – those who have had two doses of the vaccines produced by Moderna or Pfizer, or one dose of the vaccine produced by Johnson & Johnson, and have waited the two weeks those vaccines take to become fully effective.
CDC guidance stated, among other things, that fully vaccinated people:
Can visit with other fully vaccinated people indoors without wearing masks or practicing physical distancing.
Can visit with unvaccinated people from a single household who are at low risk for severe COVID-19 disease indoors without masks or physical distancing.
Can refrain from quarantining and testing if exposed to COVID-19, as long as they do not display symptoms.
Importantly, the CDC urged vaccinated individuals to continue to wear masks and practice physical distancing when in public spaces, gathering with people from multiple households or when around those at risk for severe disease. They also encouraged vaccinated people to continue to avoid medium-sized or large gatherings.
We asked Dr. Patrick Jackson, an assistant professor of infectious diseases and international health at the University of Virginia, to further explain the new recommendations.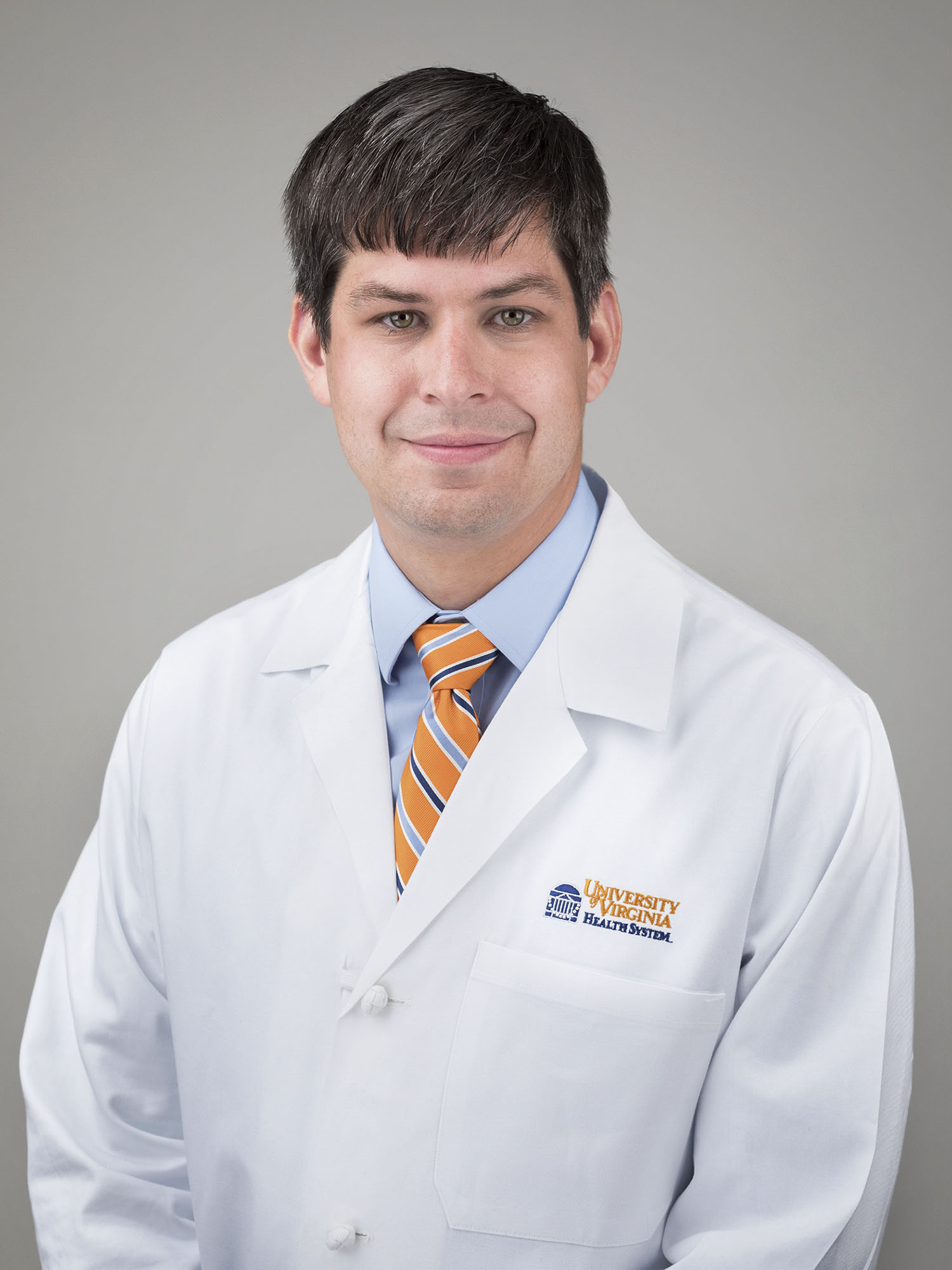 Dr. Patrick Jackson, who specializes in infectious diseases, said the new guidelines were a welcome sign that we could be finally getting to the other side of this pandemic. (Photo courtesy UVA Health)
Q. What are your impressions of the new CDC guidance?
A. I think the guidance makes a lot of sense, and it is something we have been anticipating for a long time, as evidence about how the vaccines work and how they affect transmission becomes clear. It is certainly very welcome.
Q. The guidelines permit gatherings among vaccinated individuals and unvaccinated people from a single household, but caution against gathering with multiple households. Why is that distinction important?  
A. The risk of transmission goes up with a larger gathering and if someone becomes infected, especially someone who has not been vaccinated, they could potentially spread the virus in other settings. So, even if some people gathering have been vaccinated, there is still a risk both to those at that gathering and to their contacts.
Q. What do we know about how the vaccines affect transmission? Can people who have been vaccinated still get asymptomatic infections and spread the virus? 
A. We have some good early data suggesting that people who are vaccinated are much less likely to become infected at all, even with asymptomatic infections. And of course, if you are not infected, you cannot spread the virus. There are still some questions about the numbers, but current data suggests that protection from asymptomatic infection is somewhere in the range of 60 to 90%.
Evidence also suggests that vaccinated individuals who do become infected with COVID-19 carry lower viral loads, and therefore are probably less likely to spread the virus to others even in the rare case that they get a symptomatic infection.
Q. What about travel for those who have been vaccinated?
A. The CDC did not change their guidance on travel, and is recommending against unnecessary travel right now.
Travel does look somewhat different depending on how you approach it. Driving in a car with other vaccinated people from your household and staying in a house with just that group, for example, is different than traveling on public transportation, such as a bus, train or airplane.
Q. How do you anticipate this guidance will change over time, as COVID-19 cases likely continue to decrease?
A. It is important to remember that our total risk right now is a function of the prevalence of the virus in our communities, what proportion of the community is vaccinated, and what we know about how the vaccines work. As the prevalence of the virus decreases, certain things will become less risky and I expect we will see further guidance from the CDC about opening things up, perhaps guidance about dining in restaurants, for example, or traveling in public settings. All of that will be on the table, and the initial guidance we got this week is one indication that we are getting to the other side of this pandemic.
Q. As a health care provider, you have been fully vaccinated. What are some things that you feel safe doing now that you did not before?
A. I am looking forward to having dinner outside with family members in town who have been not been vaccinated, but are at low risk for severe disease. I am also looking forward to having dinner with my parents once they are fully vaccinated. They have received one dose of the vaccine and are in a higher-risk group, so we will be waiting until they are fully vaccinated.
Though I will probably not be the first person to dine in a restaurant, I also feel more comfortable dining outside, or joining small outdoor gatherings as the weather improves. While outdoor gatherings were not explicitly mentioned in the CDC guidelines, they pose less to risk to those who have not been vaccinated, particularly if people continue to practice physical distancing and wear masks when possible.
Q. Is there anything else you would like to add?
A. I think it is worth noting that of the vaccines currently available – from Moderna, Pfizer and Johnson & Johnson – there is no clear "best" option. If asked to choose, I do not know which one I would go for, and I think people should be confident in receiving any one of these three vaccines.
Media Contact
Article Information
March 9, 2021
/content/qa-7-questions-about-cdcs-new-guidelines-vaccinated-people