As we enter cold and flu season, the COVID-19 pandemic continues. While we do not yet have a vaccine for COVID-19, safe, effective and long-established vaccines are available for the flu, which sickens millions of Americans each year, hundreds of thousands of whom require hospitalization. Last winter, as many as 62,000 people died of flu complications in the U.S., according to the Centers for Disease Control.
Dr. Jessica Simmons, director of medical services at the University of Virginia's Department of Student Health and Wellness, discusses the need for widespread flu vaccination during this period.
Q. Why is it important to get vaccinated for the flu during this pandemic?
A. Some health experts are concerned about a "twindemic," as noted in a recent New York Times article. Flu and COVID-19 symptoms overlap, making diagnosis, testing and management more difficult. Looking toward fall and winter, with both flu and SARS-CoV-2 (the virus that causes COVID-19) in the community, we have concerns about health care capacity and access. This year especially, people should get vaccinated for the flu.
Q. Are you expecting a normal flu season, or a severe one?
A. I can't comment on this just yet. Flu A is predicted to be prevalent this year and the flu vaccine does protect against two strains of flu A. Unfortunately, flu A can make people quite sick. On the plus side, physical distancing will help prevent the spread of flu.
Q. Can flu vaccines provide any protection from COVID-19?
A. No, flu vaccines do not provide any protection from COVID-19. However, they do protect against the flu, and if people can remain healthy then they are less likely to be susceptible to COVID-19. People will also be less likely to miss school or work for prolonged absences as they would be less likely to end up in the quandary – is this flu or is this COVID-19?
If you have questions about flu vaccines, immunize.org is a wonderful site.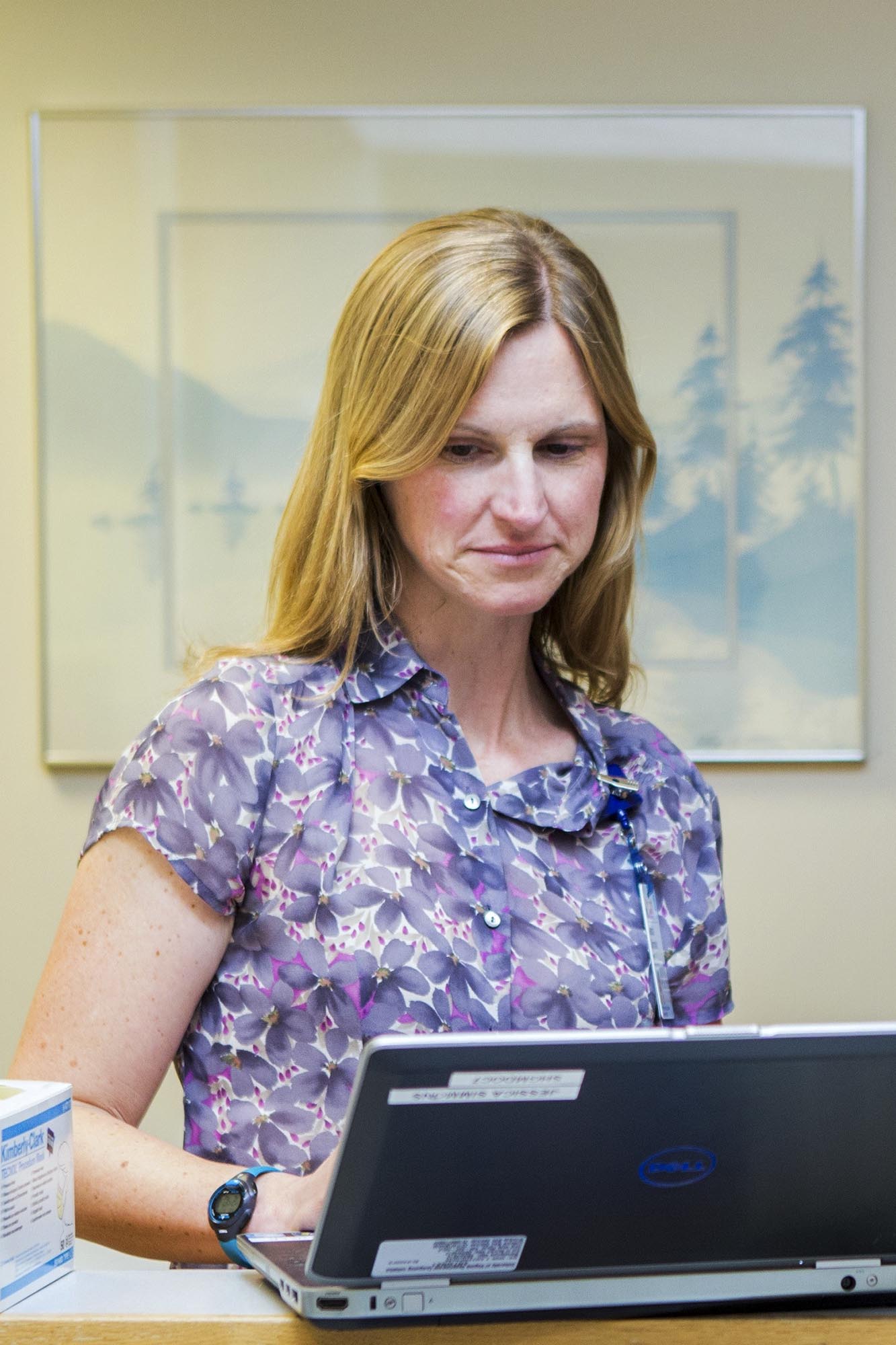 Q. Is it safe at this time to go into a clinic or drugstore for a shot?
A. While all of us need to assess and strive to mitigate risk during this time, getting a flu shot is important. You can make this a safe choice by wearing a good mask or facial covering, physically distancing and washing your hands thoroughly before and after your visit. Make an appointment, and choose times when the clinic or drug store will be less crowded. I'd argue that medical clinics are actually pretty safe places right now because staff and patients are required to mask and follow physical distancing, and patients are directed through buildings in ways that minimize contact.
Student Health and Wellness is offering flu shots right now. Students can call and schedule with our Immunization Clinic, or they can receive a flu shot if they are at Student Health and Wellness for other medical appointments. We have a quadrivalent flu vaccine, which is the standard flu vaccine. Students can also obtain flu vaccines at places like the CVS on the Corner, local pharmacies and grocery stores, and community drive-up flu shot clinics. We recommend that students receive flu shots before the end of October in order to ensure that they are inoculated before flu season begins.
Visit our website for more information about flu shots at Student Health and Wellness or other places close to Grounds.
Q. Should young adults and children, as well as older people, get vaccinated for the flu?
A. Absolutely. Children and young adults have always spread the flu to older adults, and this is true this year as well as in years past.
As a side note, in a current heavy area of research, research shows that children can spread COVID-19 to adults. Data exists demonstrating that older children, especially, can spread COVID-19. While only one case report, the Morbidity and Mortality Weekly Report from Sept. 11 detailed how young children, from a child care setting, transmitted the virus to family members; one quarter of their close contacts became infected.
Vaccinating everyone, regardless of age, will best protect our community. This is true for the flu and hopefully will be true for COVID-19 in the future.
Q. Beyond getting a flu shot, what else can people do to protect themselves and others from getting sick as we enter the cold and flu season?
A. Many of the same things that we are doing for COVID-19 are also best practices for flu protection. First and foremost, the flu vaccine is the best way to protect yourself from getting the flu. Period.
In addition, continue to wash your hands frequently or use hand sanitizer. Choose and wear a face covering. Make good overall health decisions, such as getting plenty of sleep, regular exercise, and focus on your well-being to keep stress at bay.
Article Information
September 21, 2020
/content/qa-get-your-flu-shot-yes-even-time-covid-19