For many Americans, Labor Day weekend is a good excuse to break out the grills and coolers for one last end-of-summer bash. Many of those coolers will be YETIs – a Texas-based brand that has taken the outdoor industry by storm.
YETI sales are as hot as its coolers are cold. The company, started by brothers Roy and Ryan Seiders 11 years ago, has seen exceptional growth. Its expanding product line of high-end coolers, drinkware and other gear – known for being extremely durable and super-insulated – has found fans among both hard-core outdoor enthusiasts and those of us who simply enjoy sitting on the beach without having our ice melt too quickly.
Managing a company that is growing that quickly presents a whole new set of challenges. That's where University of Virginia alumnus Matt Reintjes comes in. Reintjes, who graduated from the Darden School of Business in 2004, became YETI's CEO in 2015 after holding leadership positions at Vista Outdoor Inc. and Danaher Corporation.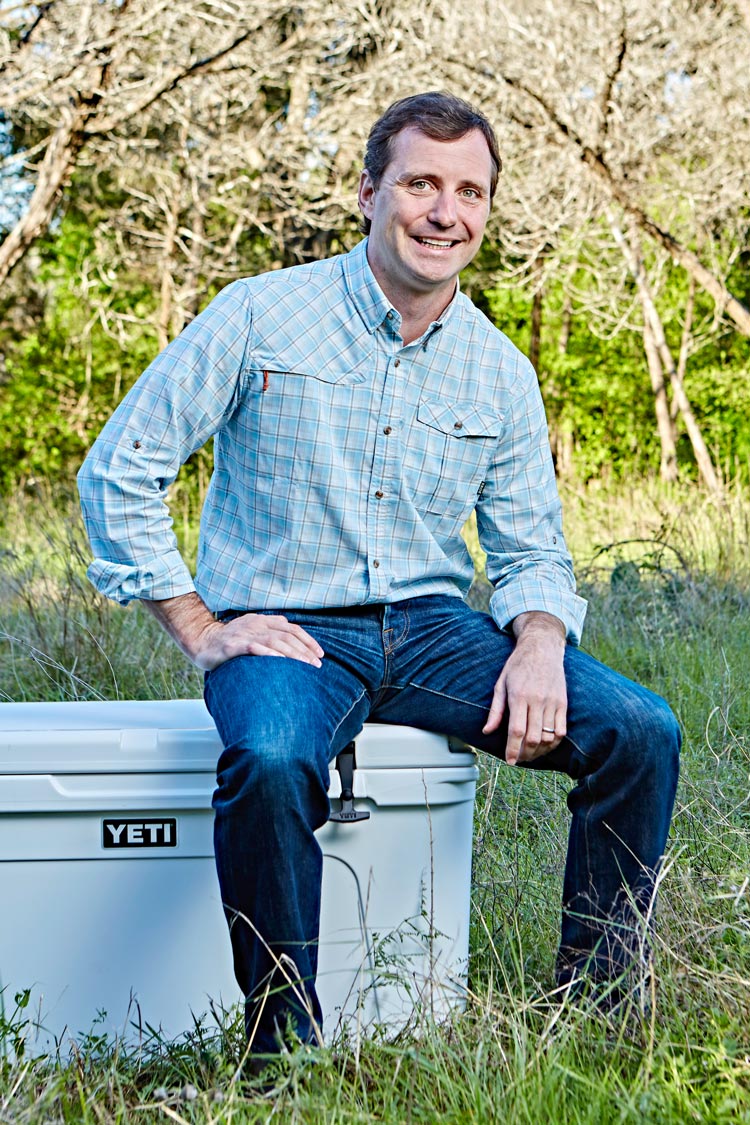 Reintjes, a Darden alumnus, became the CEO of YETI two years ago. (Photo courtesy of YETI)
Reintjes' task? Help the Seiders brothers leverage their cult-like following and turn their remarkable growth spurt into sustainable, long-term success while maintaining the priorities and values that helped make them successful.
Part of that includes a commitment to their home state, Texas. Reintjes noted that YETI was supporting relief efforts in the wake of Hurricane Harvey. The company will donate 100 percent of its direct retail sales at yeti.com and sales from its flagship store in Austin on Sept. 1 to hurricane relief efforts. Additional information can be found on YETI's website.
Prior to the storm, UVA Today spoke with Reintjes to hear more about how he approached managing YETI and what lessons he can share for any businessperson or entrepreneur facing similar growth spurts.
Q. Joining YETI as CEO was both an exciting opportunity and a big risk. What made the job so compelling to you?
A. To put it simply, I told my wife, Janine that I didn't believe I would see another YETI in my career. I have worked with some great companies before this, but the opportunity to grow a business from its early stages, the magic of where the brand is now and the passion of the customers and the employees made this job hard to pass up. I wanted the chance to lead an early-stage brand with so many opportunities to grow geographically and expand its product portfolio.
Q. What have you enjoyed most about your time at YETI so far?
A. As clichéd as it sounds, it really starts with the people. The founders started YETI because they were frustrated with outdoor products on the market and wanted something better. Both our team and our customers share that passion. We have certainly not solved all of the riddles that come with being a hyper-growth company, but I get to work with a team that truly believes in what we are trying to do.
And we get to design and develop what I call "uncompromising product" – products that combine design, durability and performance.
Q. YETI has experienced tremendous and rapid growth over the last few years as awareness of the brand has grown. How have you approached managing such a fast-growing company?
A. It's been quite a ride. We've had to hold on tight and grow up really quickly.
First and foremost, you have to be relentless about hiring the right talent and making sure that you have people who can grow with the business.
Second, you must maintain the intensity that comes with being an underdog, which is exactly what YETI has been as it tried to earn its place in the outdoor market.
Third, focus is critical. In a fast-growing business, there are always more things that can be done than should be done. You have to identify what really matters and keep your focus on that.
Q. How do you harness that energy and turn it into a sustainable, long-term brand?
A. This is our focus right now, and something we think about every day. It starts with finding that balance between being predictable and in control, but still stoking an entrepreneurial environment and taking risks. It's a tough balance because you want to be fast-moving and edgy, with all the enthusiasm that makes YETI great, but you also want to be in control.
In a staff meeting when I first joined YETI, someone asked me what fires me up in the morning and what worries me at night. For me, the answer is the same for both questions. I wake up believing that every challenge and opportunity in front of YETI is within our control. We can control our own fate. I go to bed worrying if we did enough.
The decisions we make right now will define if, and how, we achieve our long-term goals, and that's a unique, exciting and challenging place to be.
Q. YETI recently unveiled some new products. How did you select those particular products as a next step for YETI?
A. Our founding principle is designing products that solve frustrations with durability and performance. Until our most recent launch, all of our products were designed to keep things hot or cold – hard coolers, soft coolers and drinkware. We started looking for other areas where consumer expectations for durability had been set aside as companies chased low-price, low-quality products.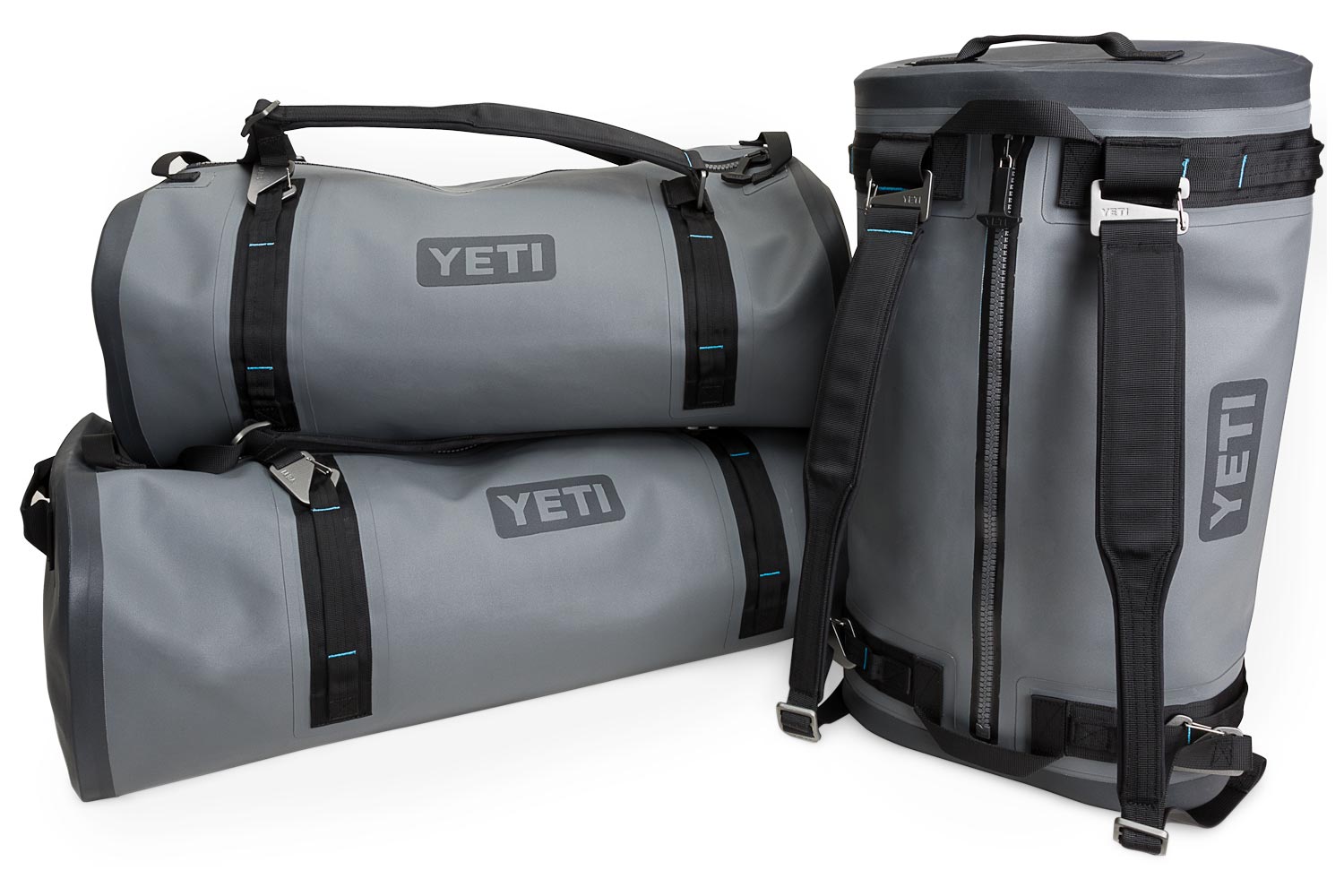 The waterproof Panga duffle is among the new products YETI recently unveiled. (Photo courtesy of YETI)
Based on feedback and conversations with consumers, ambassadors and within the YETI team, we found that YETI owners used their Hopper soft-sided coolers to carry gear when not using them as coolers. We realized there was a market for premium waterproof duffels that would keep water out, whether you were fishing, rafting, surfing or just packing for a road trip.
Earlier this summer, we launched a first-of-its-kind fully submersible duffle bag, the YETI Panga. The Panga is the ultimate dry gear duffle and an upgrade to traditional dry bags.
On the other end of the spectrum, we also launched a five-gallon plastic bucket. Our customers were tired of cheap, disposable buckets with flimsy plastic and broken handles. We saw an opportunity to create a durable, food-safe bucket that does everything people want it to do. It can hold hundreds of pounds of force, and it won't weather over time.
Q. What else is on the horizon for YETI?
A. Our tagline is "Built for the Wild." Our customers get to define what "wild" means to them, and we want to continue to expand based on that. You don't have to be scaling a mountain to use YETI products. You could be taking a road trip or, if you are at UVA, going to Foxfield.
However our customers decide to use our products, we want to continue to support them. That means growing our product portfolio and driving new business domestically and internationally. We want to be a truly global brand.
Q. Any parting advice for readers involved with or interested in managing fast-growing startups?
A. It's the greatest ride out there, but don't waste it. You can't be a "growth spectator," just standing by as your company grows. You have to move fast when you are on that upswing; otherwise it will be too late to evolve.
Being in this high-growth mode is a magical time, and it's the best time to build that sustainable business model you need for the long-term. That is what we are hyper-focused on right now.

Media Contact
Article Information
September 1, 2017
/content/qa-hear-ceo-americas-hottest-cooler-company