Solène De Clippeleir, who earned a bachelor's degree in art history from the University of Virginia in December, is looking forward to the fast-approaching launch of her first crêpe shop. The Crêpe Society will feature local products such as Shenandoah Joe's coffee and a menu of sweet and gluten-free savory crêpes.
Born in Paris, De Clippeleir came to Virginia for school and was frustrated when she couldn't satisfy her craving for an authentic French crêpe anywhere near Grounds. With a busy schedule, her reliance on food trucks on Grounds for daily lunches brought to her attention the potential market for healthy, on-the-go food options for students. Thus, the idea for The Crêpe Society was born.
After being given the opportunity to expand upon her idea in the Darden School of Business's iLab incubator, De Clippeleir plans to open her first location at the iLab café (located in the iLab building between the Darden School and the School of Law) before the start of the school year.
We sat down with her to learn a little bit more about what starting a business in the iLab is like.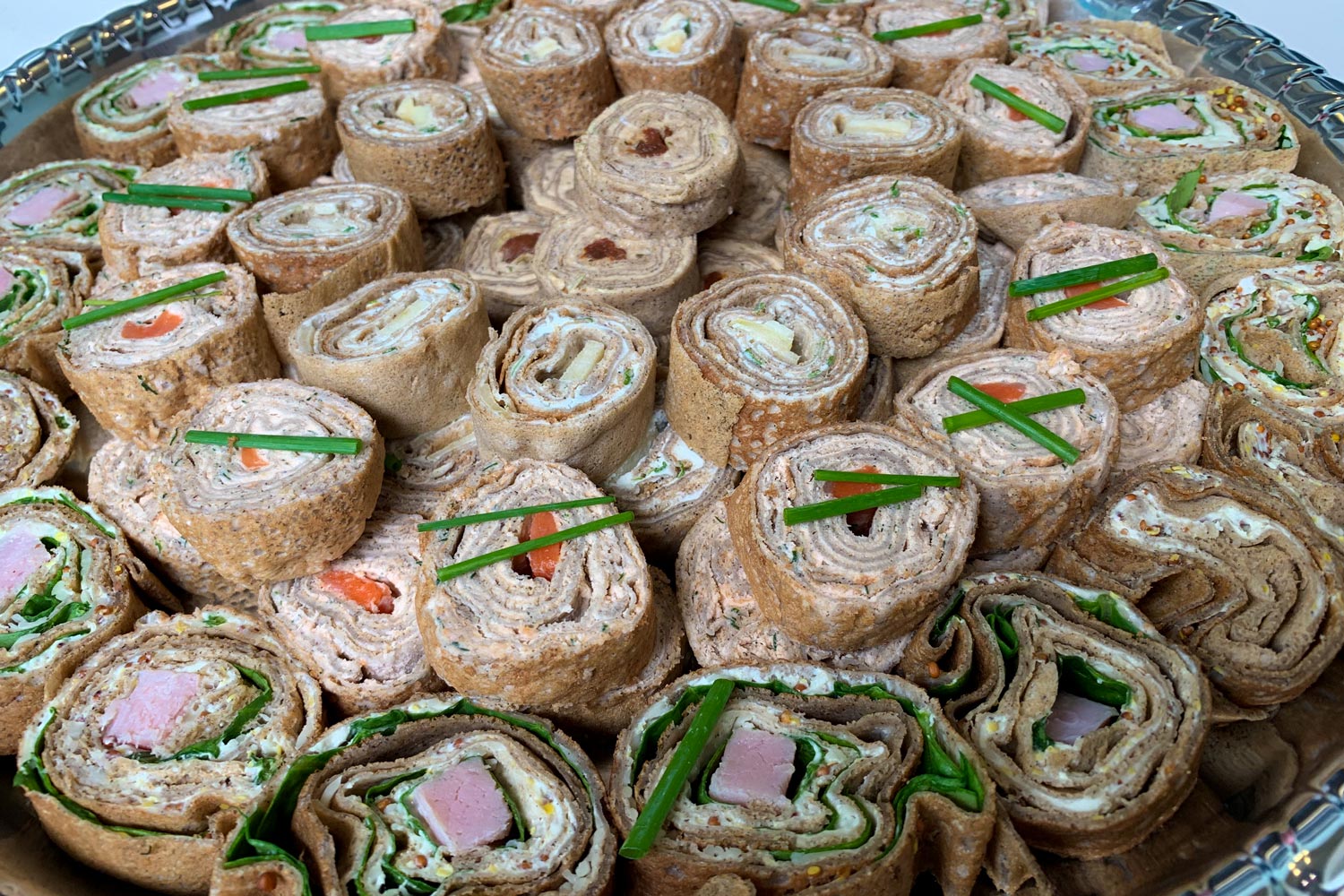 Q. Why did you choose to stay in Charlottesville, and specifically at your alma mater, to open up this business?
A. I chose Charlottesville for a fewreasons. The first one being, I went to school here. I'm very comfortable here at UVA, I know my way around and I'm more familiar with the resources at the school. Since I am targeting college campuses in general, why not start it here?
Secondly, in addition to being a foodie town, the Charlottesville community is very supportive of entrepreneurship. That is something that is very rare in small towns like this. So, I thought that Charlottesville would be the perfect opportunity.
Q. How has the iLab helped you make Solène's Crêperie a reality?
A. After having this idea, I wasn't sure who to talk to and I kind of went around and dug for different resources. I learned about the iLab and I shot my shot. I applied and pitched my idea, they loved it and they invited me here to participate in the program.
A couple of weeks before the iLab started, Jason [Brewster], the director of the iLab, contacted me to tell me there was a café in the iLab that had been vacant for almost a year and that I could use it as a soft launch place to try out my products in a safe space.
You come here and, in the back of the building, there is office space where we work on our ventures. We are assigned mentors, whom we check-in with regularly, and we also have presentations and workshops with people that really have made it in the entrepreneurship world.
Overall, I think that the iLab has really helped me get in that entrepreneur state-of-mind. It's helpful to have other people around you who are chasing the same thing, who are on the same page, and we definitely get to help each other out. If there's a skill that I don't have that someone in the iLab has, I can reach out directly to them and they can help me out. It's the perfect place for networking because everyone is connected here and there's a lot of opportunity. I'm very grateful that I was able to participate.
Q. How did you come up with the menu?
A. I've been doing crêpes since I was little and crêpes are a big part of my culture.
I actually went back to France, before I applied to the iLab, and studied under a chef in Brittany, which is a region in the northwestern part of France that is known for crepes. I did a three-week class with him and I learned the ins and outs of making crêpes and the different recipes, so that is how I came up with my recipes.
Coming here, I really wanted to make it a mission to work, to the best of my ability, with local ventures. So far, I'm going to get local coffee, local snacks, local kombucha and I am getting some of my primary ingredients locally as well.
Q. What are some of the challenges you've faced through this process?
A. I came into it thinking it was going to be easy, even when I was given the space, I thought, 'Oh, I'm just going to bring in my flour and start out and I'll be able to start right away.'
I've had to do a lot of administrative stuff that I did not know about ahead of time. Getting my license was quite difficult because this was a coffee shop before and no one had served food in here, so I had to deal with the hurdles of that and going back and forth with the health department.
Another challenge has been finding the perfect buckwheat flour. Buckwheat has a very particular taste to it and I really had to play around with different samples and have people taste different kinds of batters. After that, I realized not everybody loves that strong taste.
It took me a long time to find the perfect flour that is gluten-free, that is not as strong in taste and that is still authentic. I can still eat my crêpes and think, "I could eat that in France"; it's still authentic, but it's definitely geared toward this target market.
Q. Do you have a team working with you, or is this a one-woman show?
A. One of the biggest challenges was doing this all by myself. Starting a food business is quite complicated, because you don't sit at a desk all day, you have to do manual work, you have to make the crêpes and take the orders, but you also have to do the back-shop work, the administrative stuff, the accounting, the marketing. So that's been challenging, but I am hiring.
I will need someone to handle the cash register and pour the coffee because I will also have coffee and hopefully ice cream. I am also looking for an editor – someone who can work on writing samples for my website and social media. Hopefully, this will grow to the point where it's actually on campus and everybody can enjoy it.
The Crêpe Society will host a grand opening on Sept. 2.
Media Contact
Article Information
August 7, 2019
/content/qa-homemade-crepes-and-local-products-move-ilab