A 3-year-old German Shepherd has just joined the police force at the University of Virginia. Rexo joins German Shepherd Nahla, a 2-and-a-half-year-old.
Nahla is handled by Officer Audrell Ragland, who handled Muki, a 10-year-old Belgian Malinios who retired from the force in February after 8 years of service.
UVA Today met with Rexo and his handler, Officer Samuel Joy, to learn more about the young pup and what he will be doing at UVA.
Q. How did Rexo come to join the force?
A. Rexo was given to us from an anonymous donor. He comes with a high level of training and a few years of experience under his belt.
Q. What will he do?
A. He will being doing explosives and firearm detection work like Nahla does. Typically, we will sweep arenas and stadiums or buildings before events with large attendance. So, any concerts or sporting events, things like that. We also do sweeps for high profile visitors, so he's got a lot of work to do here.
Q. Can you describe how Rexo behaves when he detects an explosive or firearm?
A. He is trained to detect all kinds of different explosive materials. He will put his nose to the ground wherever we need his nose to go. He will lead us around and if he finds anything suspicious, you'll see some changes in his behavior. He will alert the handler by sitting and looking at whatever he's found. When he finds something, he gets rewarded with a Kong toy, which is the paycheck he works for. He goes crazy for that.
Q. What makes for a good police dog?
A. High energy and the desire to work. Rexo has all of those things. Being at the University, where you are around people a lot of the time, it's a benefit to have a dog who is very social and outgoing.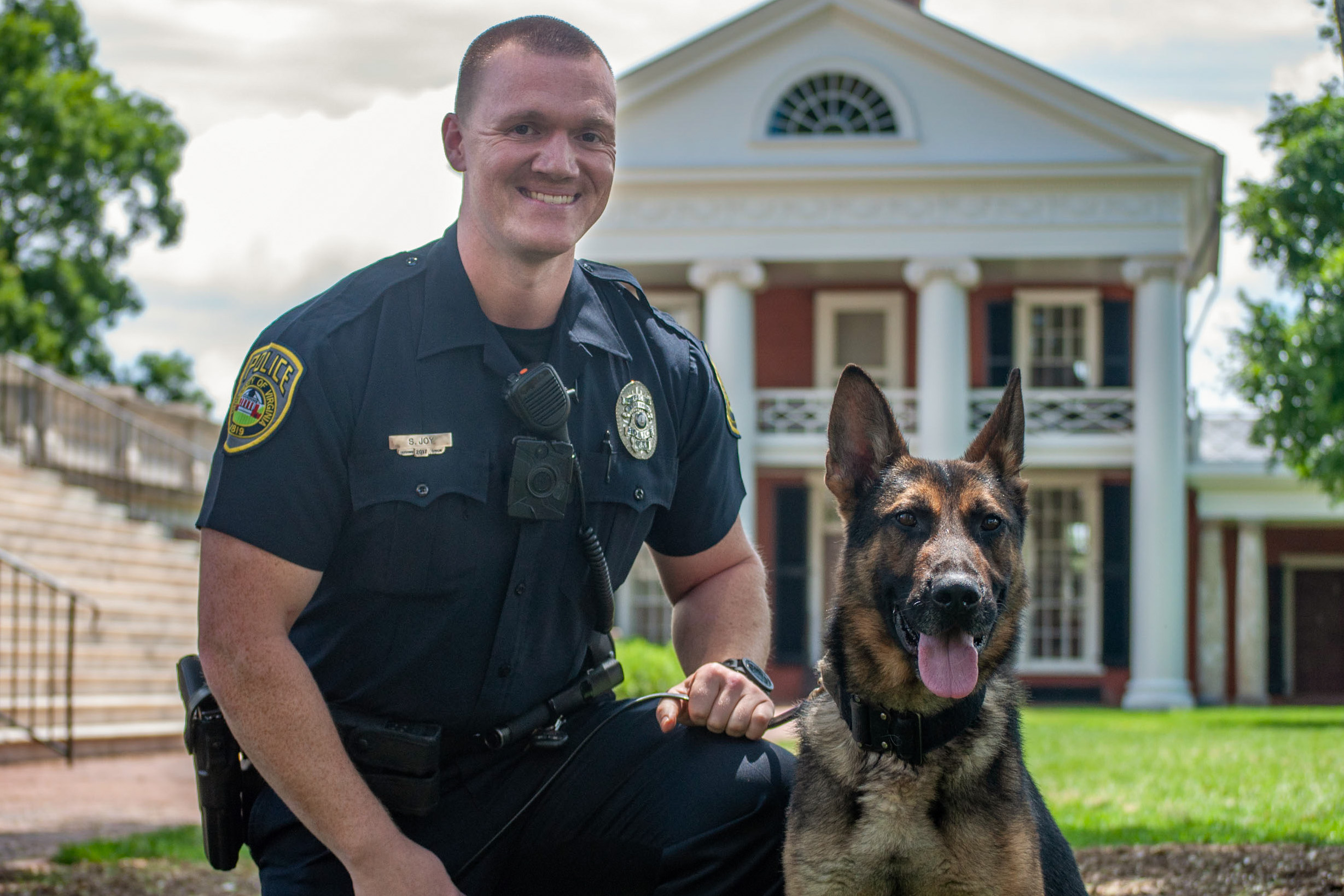 Officer Joy and Rexo pose for the camera.
Q. Where is Rexo when he is not working with you ?
A. He comes home with me and he lives with me and my other two dogs. I have a 4-year-old American Bulldog named Neo and a 3-year-old American Pitbull Terrier named Maya.
Q. Why are you the lucky one who gets to work with Rexo?
A. The department had a selection process with everyone who wanted to be the next canine handler. There were some good candidates in the pool and I was lucky enough to come out on top and get assigned to work with Rexo.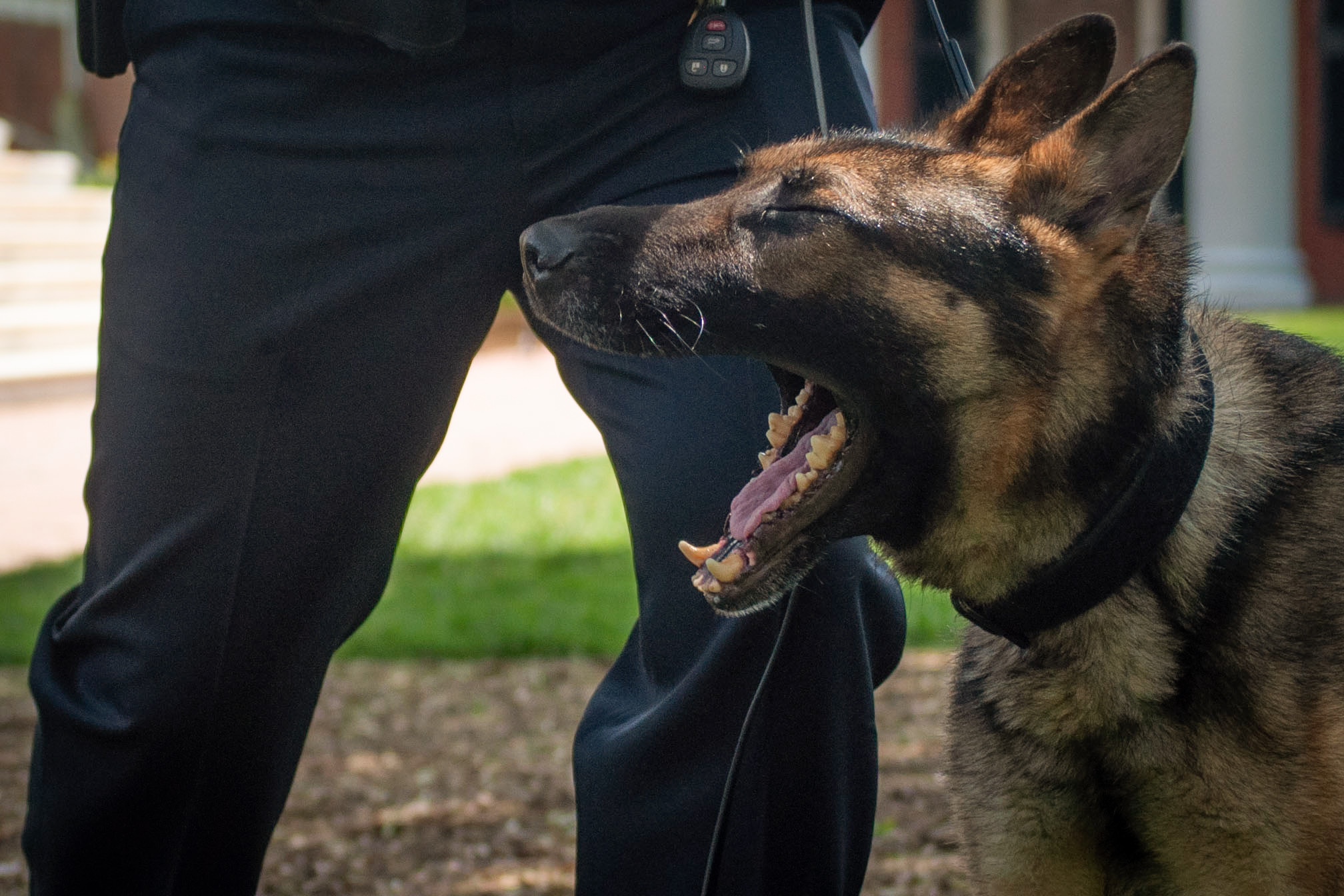 We wanted to give Rexo the last word, so we asked him how he likes working at UVA. He said; "Woof! Woof! Bark! Bark! Bark! "Ruffly" translated, that means Wahoowa!
Article Information
June 13, 2019
/content/qa-meet-rexo-new-uva-police-hound-who-already-working-dog