Last week, Dan Keyserling, a 2008 University of Virginia graduate and chief operating officer at Jigsaw, a unit of Google's parent company Alphabet, talked to students about the future of cybersecurity.
On Nov. 18, General Counsel to the U.S. House of Representatives Douglas Letter will speak at a student dinner. As the chief legal adviser for Speaker of the House Nancy Pelosi, Letter is at the heart of many ongoing investigations, including the high-profile impeachment proceedings.
Both men are visiting UVA as part of history professor William Hitchcock's interdisciplinary research initiative, Governing America in a Global Era, or GAGE. Hitchcock, the William W. Corcoran Professor of History, envisions GAGE as a way for students and faculty members to study the contemporary challenges of American politics and world affairs.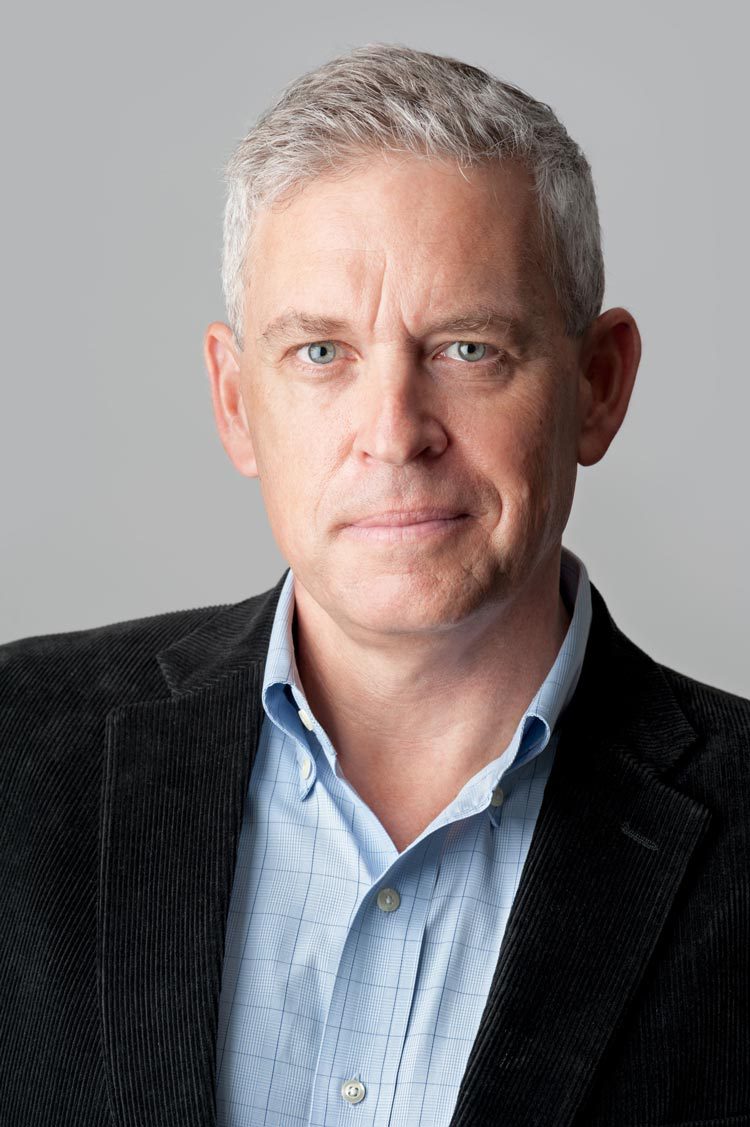 William Hitchcock is the William W. Corcoran Professor of History, specializing in the international, diplomatic and military history of the 20th century. (Contributed photo)

Sponsored by the College and Graduate School of Arts & Sciences and in partnership with the Jefferson Scholars Foundation, GAGE complements UVA's Democracy Initiative and other efforts building on UVA's historical strength in politics, foreign affairs and the study of government. A group of 19 faculty advisers, including Vice Provost of Global Affairs Stephen Mull and faculty members from history, law, politics, public policy, sociology and religious studies, will help guide the initiative. 
Hitchcock recently answered some questions about where the initiative is and where it's heading.
Q. What were some of the most important things you learned from Dan Keyserling's talk last week?
A. The first question Brian Balogh [Hitchcock's fellow history professor and the event's moderator] asked was, "What is the greatest cyber threat facing the U.S. today?"
Dan replied that a lot of people assume the greatest threat is a big, crippling cyberattack from another country. While that is a real threat, he thinks that the biggest threat is the weaponization of information. In other words, the biggest threat to America is what Americans are doing to each other by misusing technology to create confusion and polarization.
He also talked a lot about countering concerted efforts from nations around the world that do not want to make information accessible. Google's mission, as he sees it, is the ambitious goal of organizing the world's information and making it available. That threatens some countries.
Q. How does his talk fit with the overall mission of GAGE?
A. Our goal is to bring students and faculty together to study America's role in the world and understand the way the world is changing America. We live in a world driven by technology, and Dan was able to pull back the curtain on that world a bit. He started at Google in 2010 when there were 600 people, and since then technology has rapidly changed both American and world politics. 
Q. How will your work fit into UVA's overall focus on the study of democracy?
A. GAGE is complementary to other projects like the Democracy Initiative, with our emphasis on global perspectives. We have so many students interested in global affairs, both within and outside of the new and very popular global studies major. Our classes in global affairs are always bursting at the seams, so this is another way of making that scholarship accessible to students. 
Our main goal is getting people with concrete experience in front of our students by bringing in a regular flow of policy experts for them to learn from. We hope to do many more events like this one and also complete a research effort each year, culminating with a conference each spring.
Q. What opportunities are there for undergraduate researchers?
A. GAGE is taking advantage of the Undergraduate Research Network to build a group of undergraduate researchers. Right now, they are studying "illiberal democracies" – nations that are in some ways democratic, but are moving away from those norms. For example, Hungary has a democratically elected leader, but its government is hostile to press freedoms, freedom of assembly and other staples of a democratic society.
Our undergraduate researchers, along with graduate students and faculty members, will complete country reports on those nations facing a decline in democracy, and present their materials at a conference in May. It's a great opportunity for them to get concrete, independent research experience outside of their regular classwork.
Q. Tell us about your next event with Douglas Letter.
A. Doug Letter served at the Justice Department for 40 years before being selected by the Speaker of the House as general counsel for the House of Representatives. When he arrived in January, no one knew impeachment would be on the docket.
Both before and during impeachment proceedings, he has been deeply involved in questions of presidential versus congressional power. That is such a big issue right now, as the Trump presidency has compelled Americans to contend with the immense powers of the presidency. It turns out that we do not have very concrete rules about the powers of that office – a great deal of it is governed by habit, custom or norms rather than law. Mr. Letter is at the forefront of a legal challenge to executive power, and speaking with him will be a great opportunity for our students.
Note: Letter is speaking at student dinner later this month; the event is not currently open to the public.
Media Contact
Article Information
November 4, 2019
/content/qa-professors-research-initiative-attracts-google-exec-congressional-lawyer