Many people in the state education system were happy back in March when the Virginia General Assembly approved a budget that included more funding for K-12 school counselors, who historically have played an important, yet underappreciated, role in students' lives.
Then the pandemic hit.
Just like that, the good vibes turned to disheartenment as virtually all of the new funding vanished and left many counselors worried about what will come next.
For a deeper dive into the issue, UVA Today turned to Spencer Shanholtz, a researcher at the University of Virginia's Weldon Cooper Center for Public Service, who recently completed a study on school counselors in Virginia and around the country; and Julia Taylor, an assistant professor in the UVA Curry School of Education and Human Development's counselor education program.
Q. Can you explain what the duties of school counselors typically entail and why they are considered by many to be so important?
JT: School counselors have a master's degree in counseling and specialized training to work in educational settings. They are charged with making data-informed, equity-based decisions to positively impact youth. In addition, school counselors utilize evidence-based practices to improve students' academic achievement, career/college readiness and mental health and wellness. These services are delivered through individual and small-group counseling, or classroom lessons.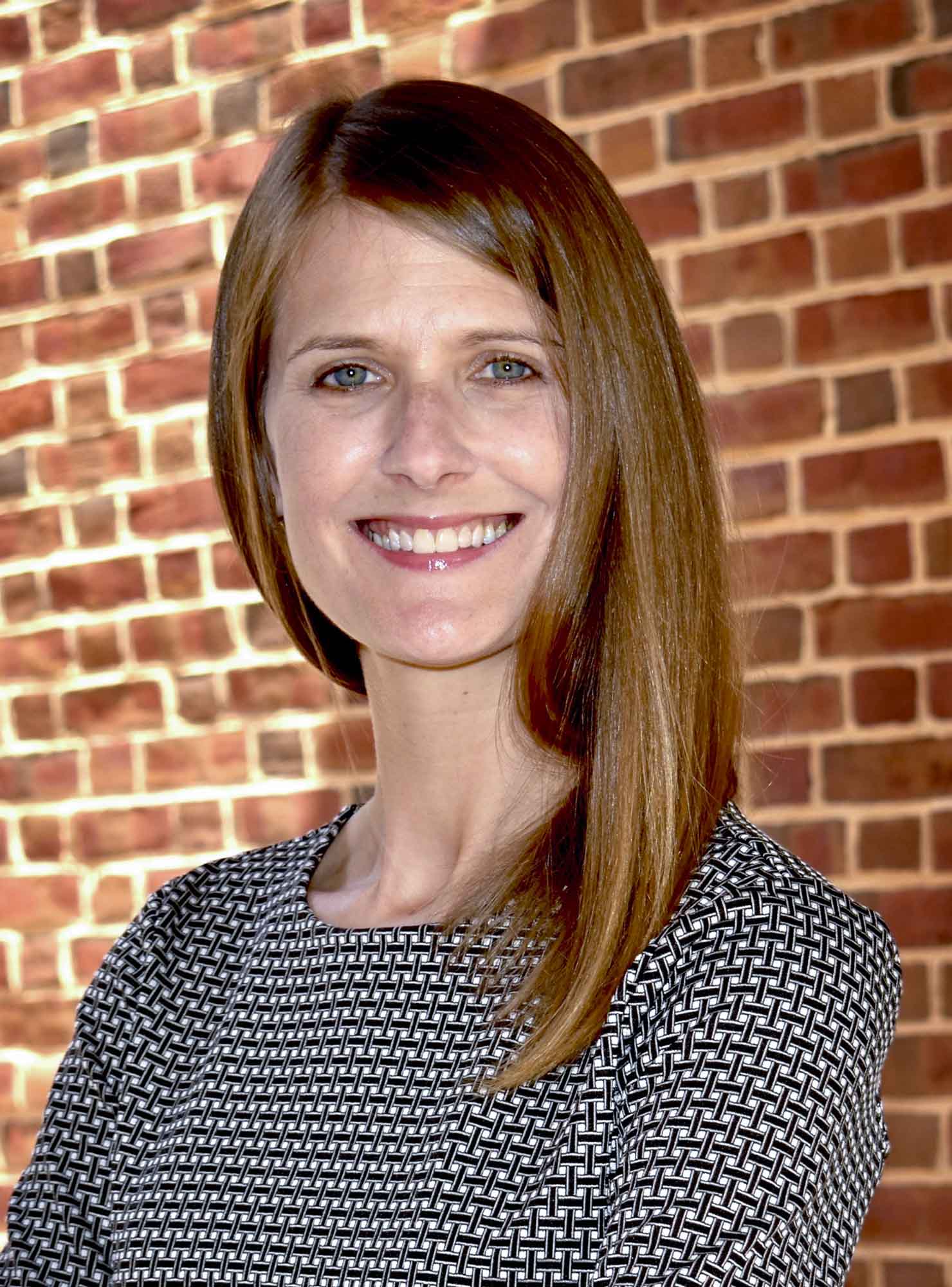 Assistant professor Julia Taylor says counselors are "vital" for many reasons. (Contributed photo)
Additionally, school counselors consult and collaborate with educational stakeholders to meet the needs of students. School counselors are vital for countless reasons, but what is coming to mind is the critical nature of immediacy and access, and their multifaceted role as both counselors and educators.
Q. How do you expect the school budget constraints across the country stemming from the pandemic to affect the number of school counselors within the state?
SS: With government leaders facing difficult decisions about how to allocate diminishing funds during the COVID-19 pandemic, K-12 education will face even greater budget constraints than usual. School counselors are often an overlooked priority for funding. With additional necessary priority in resources toward hybrid/virtual instruction, counselors' numbers will likely stay stagnant and overburdened.
Q. Julia, how disappointing is this?
JT: Students' mental health and academic need is higher than I have seen in my career, and we anticipate this need to escalate. It was disappointing, for sure, to see funding disappear from the General Assembly, yet school counseling professionals will continue to advocate for lower [student-to-school-counselor] ratios in future legislative sessions.
Q. Spencer, before the pandemic, how did Virginia compare to other states in terms of the student-to-counselor ratio that is recommended by the American School Counselor Association?
SS: The American School Counselor Association recommends a 250-to-1 student-to-school counselor ratio, a standard which the Virginia Board of Education has adopted as its goal. Only three states (Montana, Vermont and New Hampshire) meet this guideline. The national student-to-counselor ratio of 444-to-1 with more than 90% of students in the U.S. attending schools with higher ratios than recommended. Virginia is about average in comparison with other states, with approximately 348 students for each counselor – 40% higher than recommended.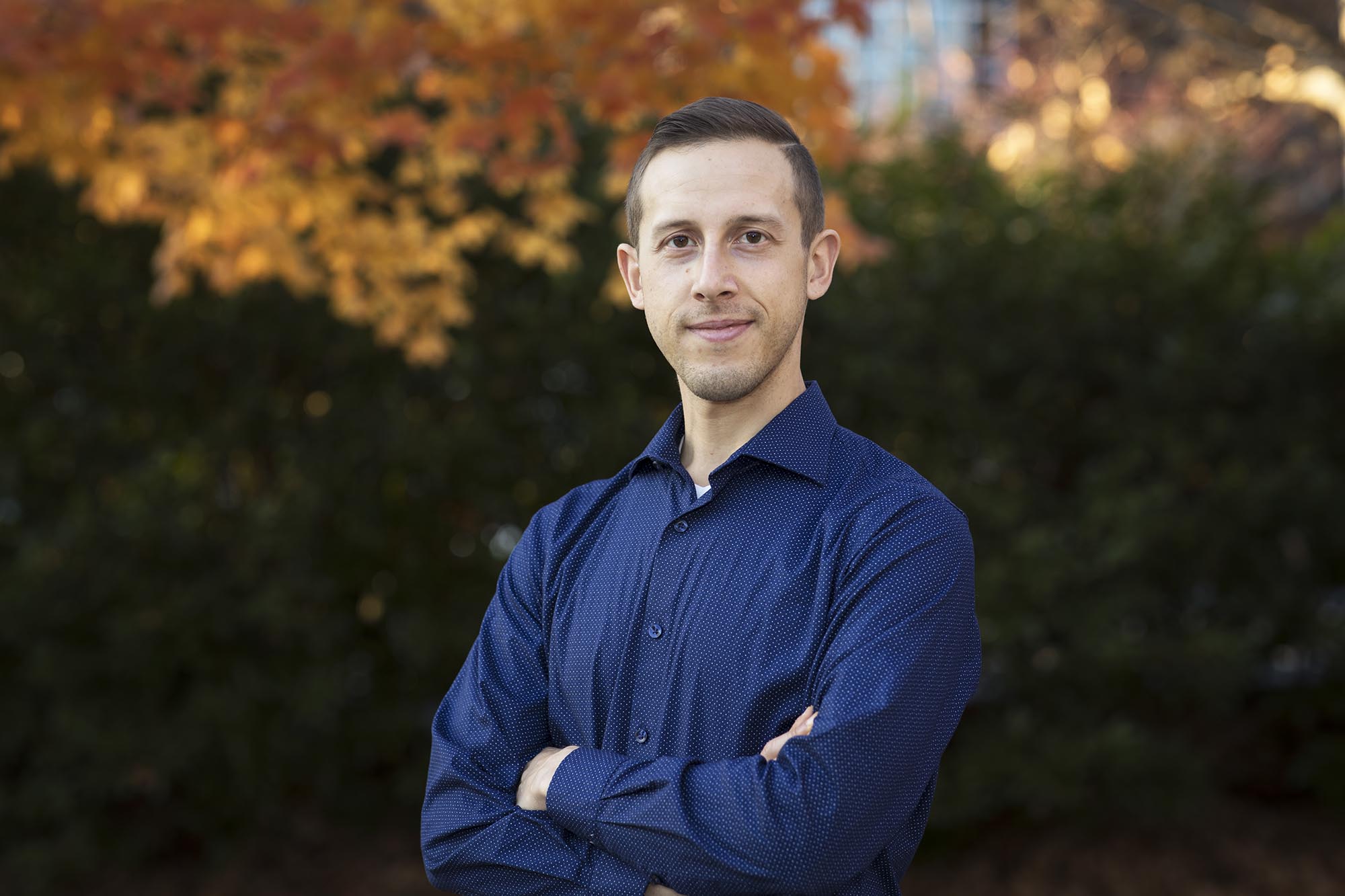 Researcher Spencer Shanholtz says Virginia's student-to-school counselor ratio is above average compared to other states. (Photo by Dan Addison, University Communications)
Q. Julia, in these times, employment is dicey across so many sectors, but do you need to talk with students in the Curry program about the job market they might be entering? What's your message to them?
JT: Ironically, I recently had this conversation with one of our graduate students. We have a high job placement rate (usually 100%), and I do not anticipate that changing. Given the state of our country and the dire mental health needs of youth, I believe school counselors will be needed more than ever in the forthcoming years. 
Q. What makes the Curry program so unique?
JT: Our graduate program is focused solely on school counseling. We train graduate students in leadership, advocacy and systemic change with an emphasis on equity, access and social justice. Additionally, we recently added an emphasis on school mental health, with new courses designed to enhance evidence-based practices and multidisciplinary collaboration in schools. Our program is two years, full-time, and our students follow a cohort model. Additionally, our faculty brings a wealth of knowledge and experience to the program, and we have a lot of fun working together.
Q. Anything else you'd like to add?
JT: During this past General Assembly session the legislators passed, and the governor signed into law, SB 1508 to reduce student-to-school counseling ratios statewide. The funding was rescinded due to economic hardship, but the belief and value in school counseling remains. It is a great time to be a school counselor in Virginia. 
SS: School counselors are essential to school reopening plans, and any state or federal rescue funding for schools would be smart to include school counselors as one of their priorities.
Article Information
August 19, 2020
/content/qa-why-supporting-k-12-school-counselors-vital-ever