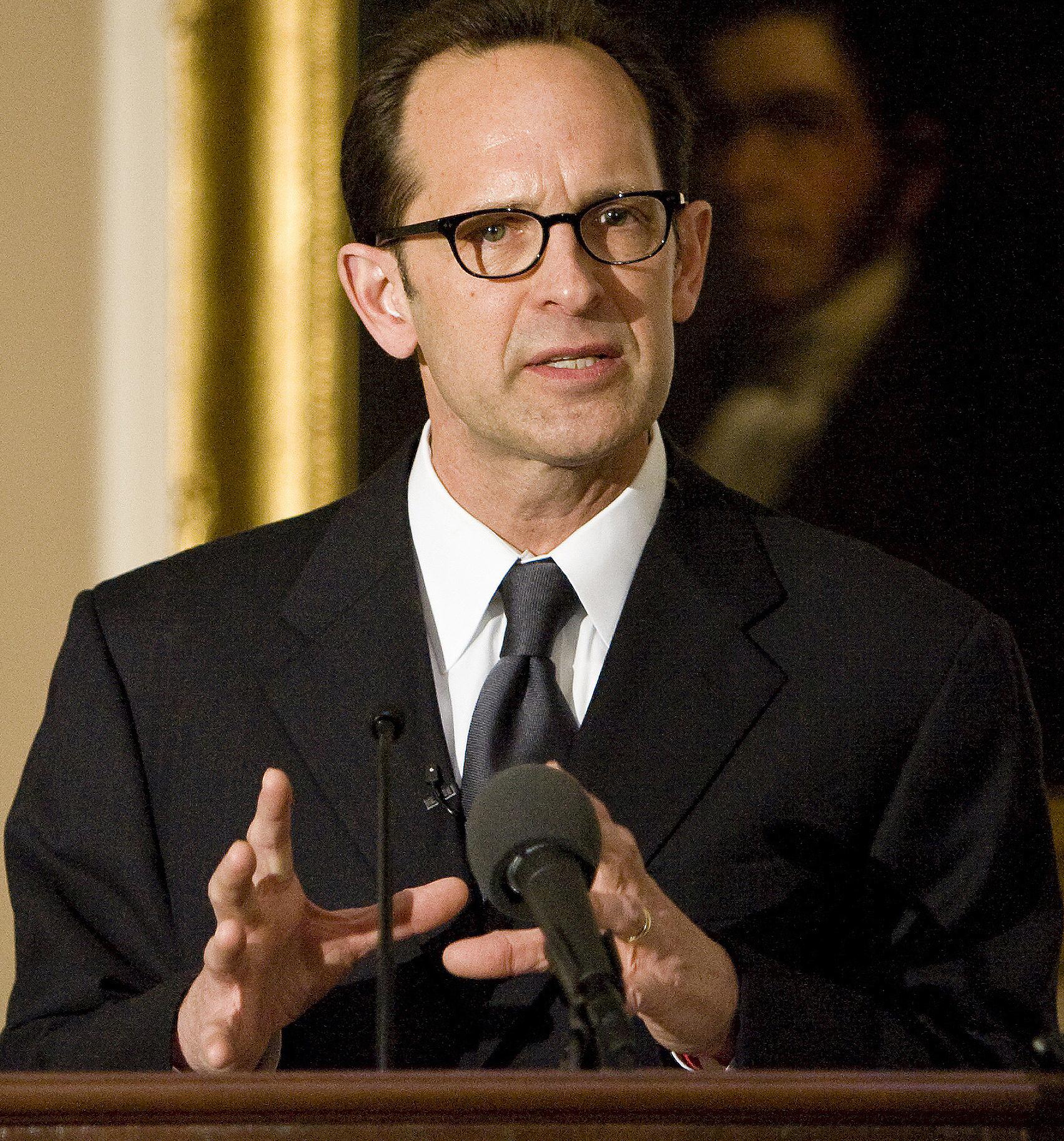 Contact: Brevy Cannon
Charles Marsh, "Strange Glory: A Life of Dietrich Bonhoeffer." Alfred A. Knopf.
In the decades since his execution in a German concentration camp in 1945, theologian Dietrich Bonhoeffer has become the most widely read Protestant thinker of the 20th century. In a new book, "Strange Glory: A Life of Dietrich Bonhoeffer," University of Virginia Commonwealth Professor of Religious Studies Charles Marsh powerfully brings to life the struggles, triumphs and transformations of Bonhoeffer, the German pastor, dissident and conspirator who resisted the Nazi party until it cost him his life.
In this biography, Marsh, who founded and directs the Project on Lived Theology, draws on extensive new research to present a definitive account, both majestic and intimate, of Bonhoeffer and an incomparably authoritative reading of his work.
In his review, Baylor University professor Alan Jacobs called the book "an extraordinary account of an extraordinary life. Charles Marsh's 'Strange Glory' is profoundly researched and vividly imagined. ... I can't remember when I have read a more compelling biography."
Marsh analyzes the pivotal moments of Bonhoeffer's formation, including his first visit to America for 10 months in 1930, when he spent time with social reformers, Harlem churchmen and public intellectuals. The visit set the stage for Bonhoeffer's denouncement of the Nuremburg Laws upon his return to Germany and his dangerously vocal support of the Jews and other victims of the Nazis, as he struggled in vain to fight the Reich's takeover of the German church. Undaunted, he continued conspiring against the regime until his arrest, and continued producing his luminous theological reflections until his execution at the age of 39.
With a keen understanding of Bonhoeffer's multifaceted writings – often misunderstood – and the imperfect man behind the saintly image, Marsh has put forward a nuanced, exhilarating and often heartrending portrait that lays bare Bonhoeffer's flaws and inner torment, as well as the friendships and the faith that sustained and finally redeemed him.
"Throughout the work, Marsh looks for ways of revisiting old truths about Bonhoeffer and offering fresh perspectives," the Kirkus Review said. "There is no doubt Marsh's portrayal will infuse new controversy into discussions about Bonhoeffer for years to come."
Media Contact
Media Relations Associate Office of University Communications
brevy@virginia.edu (434) 243-0368