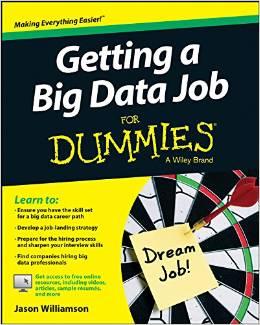 Big data offers big job opportunities, but what's the best way to launch a successful career in the field?
It's this question that Jason Williamson, a professor of information technology in the University of Virginia's McIntire School of Commerce, answers with clarity, humor and insight in his comprehensive new big data career guide, "Getting a Big Data Job For Dummies" (John Wiley & Sons Inc., 2014). The book, part of the highly successful "For Dummies" series, offers high-value, low-jargon explanations of big data's technological foundations and organizational uses, as well as a step-by-step guide to landing the right big data job.
"The world isn't short on books touting the benefits of big data, guides to using the technology and white papers selling some big data solution," Williamson writes in the book's introduction. "What has been missing is a clear guide to help people understand what it takes to actually become a big data practitioner."
Offering crystal-clear analyses of the industry's fascinating (if recent) past, promising present and seemingly limitless future, "Getting a Job in Big Data For Dummies" highlights the various career paths available to aspiring big data professionals, along with the associated skills and education required for such careers. Carefully organized to be maximally useful to readers ranging from new college graduates to seasoned professionals, the book offers easy-to-follow tips on figuring out the right big data career path, as well as on successful job hunting, resumé writing and interviewing.
"Big data is one of the fastest-growing fields in the world today," said Williamson, noting that demand for workers in the field is forecast to grow by some 10 percent annually for the next five to 10 years. "My goal, in writing this book, was to help readers learn how to successfully sharpen and market their skills for rewarding careers in this fascinating, high-growth industry."
For reviews and information on "Getting a Big Data Job For Dummies," click here.