Three University of Virginia students have received grants from the University Award for Projects in the Arts program, allowing them to follow their artistic muses this summer.
Modeled on the University's successful Harrison Undergraduate Research Awards, the arts awards give selected students up to $3,000 for projects that expand their creative expression and showcase artistic accomplishments.
"These project proposals demonstrate the creativity and talent of our students in the arts," said Brian Cullaty, director of UVA's Office of Undergraduate Research. "The funding provides them with an outlet to pursue their artistic goals on a larger scale."
This year's projects are funded by the Office of the Vice Provost for the Arts and the Atlantic Coast Conference International Academic Collaborative Fellows Program in Creativity.
"The arts are at the very core of the residential experience for our students," said Jody Kielbasa, vice provost for the arts. "They offer a rich and dynamic tapestry of expression and creativity that fosters cross-cultural understanding and celebrates our differences and our shared experiences."
Arts projects also give the students a chance to expand their point of view.
"They provide an entirely different perspective through which to experience, engage and research other disciplines of study," Kielbasa said. "The arts awards help to support the exceptional research and creative work that is being done by our students in the field."
This year's winners are:
• Madeline Smith of Chevy Chase, Maryland, a third-year student double-majoring in environmental thought and practice and photography, who will combine her fields in a project of taking self-portraits combined with environmental studies.
"I will touch on topics of femininity within nature, control dynamics of the self-portrait and importance of place as examined through botanical studies," she said in her proposal. "My proposed methods for this project are to create cyanotype prints as well as digital prints using large-format, black-and-white film."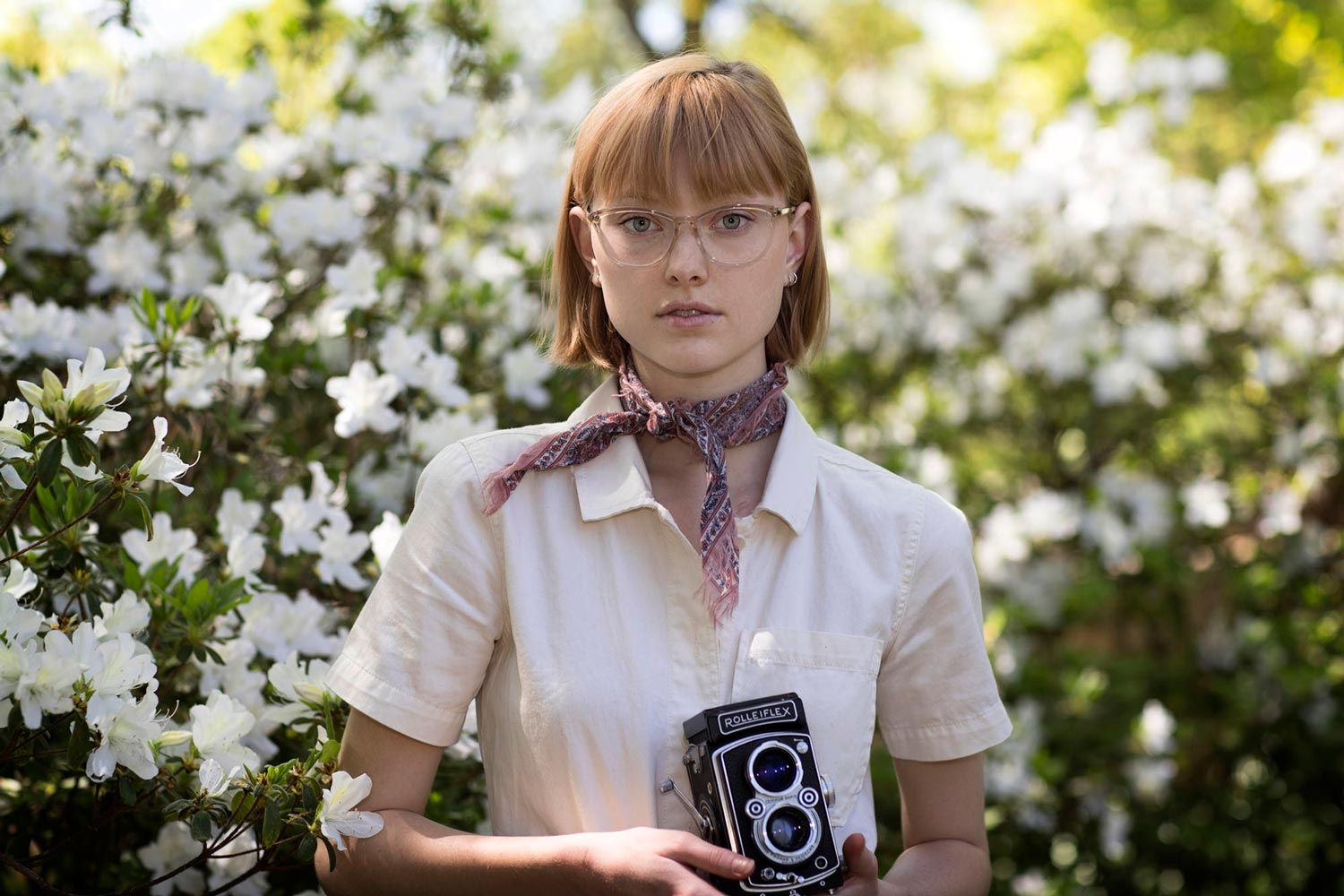 Madeline Smith will take self-portraits combined with environmental studies.
Smith said she is interested in how the human form as portrayed through photography affects a viewer's perceptions of the natural environment and how those two forces act together.
"Madeline Smith embraces the challenges of large-format film photography to explore the physicality of her body, place identity and considerations of the female gaze," Alice Bailey, assistant professor in the McIntire Department of Art, said. "Her black-and-white photographs reveal an honesty of introspection and ask us to explore our own psychology in different environments. I look forward to seeing her work continue to develop."
Smith is a member of Kappa Delta and the UVA Arts Board. She is a recipient of the Institute for Practical Ethics Summer Internship Stipend. A graduate of Bethesda-Chevy Chase High School, she plans a career in design.
"I plan to pursue a master's degree in environmental design after taking a year off from school to work," she said. "I hope to go into a design career centered around my studies of the natural and built environment."
• Jack Gereski of Lorton, a third-year government and drama major, who will attend an acting training program in New York City.
"Workshops for actors are quite expensive, and the best way for me to be competitive in my field is through experience and connection," he said. "The award gives me the confidence to try to expand my talents and network, and the financial support will allow me to attend an acting conservatory/program that hopefully will lead me closer to pursuing my passion of acting and performance."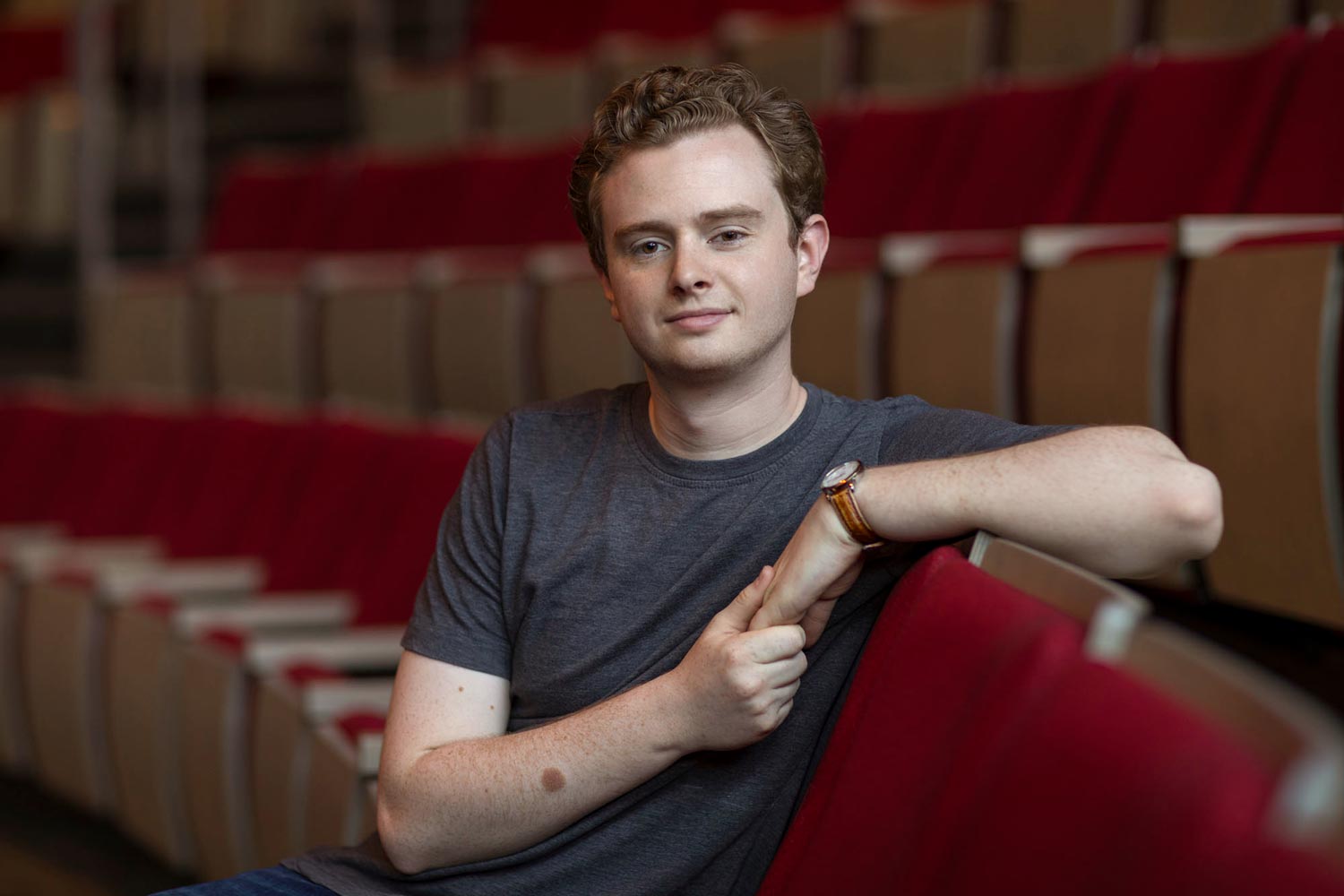 Jack Gereski will train as an actor in New York City.
A member of First Year Players and The Virginia Gentlemen, Gereski is a Miller Arts Scholar, an interdisciplinary arts program giving students access to arts resources. A graduate of South County High School in Fairfax County, he wants to pursue acting as a career.
"It's a pretty broad goal, but also there isn't a direct path," he said. "I'm hoping that my summer training will guide me into the right track for me."
Drama Professor Emeritus Robert Chapel praised Gereski for his "sterling performance" in a recent production, saying he set an example for the rest of the cast.
"He has a wonderful sense of humor, is clearly liked by his fellow students and I applaud how serious he is in his quest to become a first-rate actor," Chapel said. "It was a joy to have him in our cast and I wish him well this summer wherever he studies in New York."
• Chuanyuan Liu of Changchun, Jilin, China, a third-year student double-majoring in music and statistics, who will attend the Oberlin in Italy Program to to explore his interest in Italian opera.
"I was fortunate enough to be selected to attend this prestigious program in Arezzo, Italy, for a monthlong intensive opera training," Liu said. "Italian is the most important language for countertenors like me because most music written for castrati was composed in the Baroque period in Italian. I want to explore Italian opera deeply, bring the traditions and values back here and share with other people."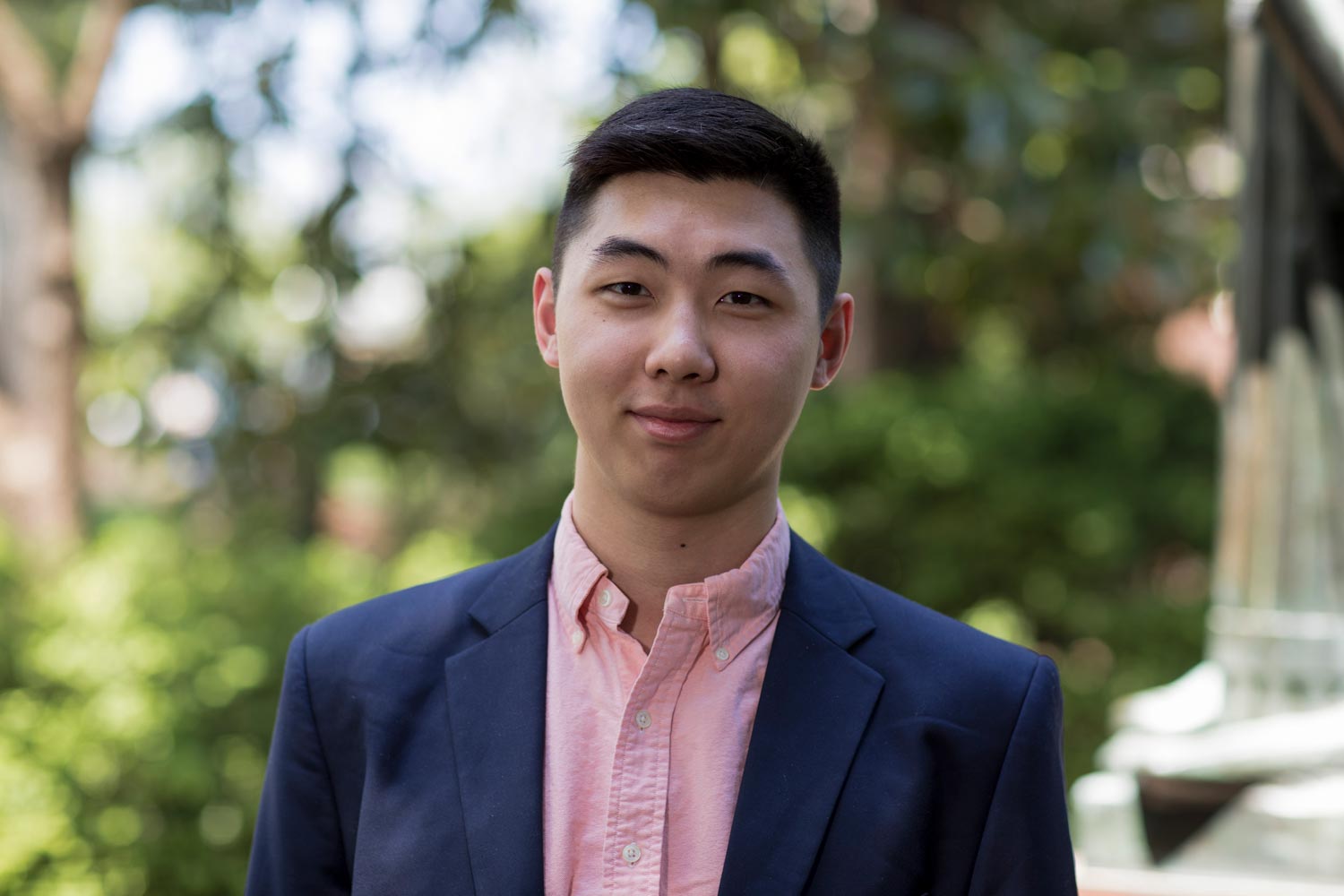 Chuanyuan Liu will study opera singing in Italy.
Liu, who is in the performance concentration in the McIntire Department of Music, is a member of the University Singers; the Chamber Singers, where he has been a concert soloist; and the Lingxi Chinese Theatre. A Miller Arts Scholar, Liu graduated from the high school attached to Jilin University in China and plans to continue his education.
"I will apply for graduate schools next year for a master's degree in vocal performance," he said. "After that I will attend young artist programs and will hopefully be able to sing in opera houses all over the world as a professional opera singer."
Brenda Patterson, his private instructor in the music department, described Liu as a "natural singer."
"He sings directly from his heart, with truth and openness," Patterson said. "This is rarer than you might think and is the most important quality I look for in singers and voice students. He has applied himself 100 percent this semester to his pursuit of singing, and I believe his focused drive in pursuit of this as a career, combined with his natural ability, will take him far."
Liu is grateful for the funding and for the people who have supported him throughout his time at UVA.
"I was one of the undecided first-years when I got into UVA, and I am so fortunate that this school has helped me find my passion. And I feel that now that I have found it, I am obligated to pursue it," he said. "International summer programs can be expensive, but they are necessary for young singers to explore the professional world and to build connections with internationally renowned singers, coaches and conductors."
Article Information
May 11, 2018
/content/stage-and-behind-lens-uva-students-chase-their-muses