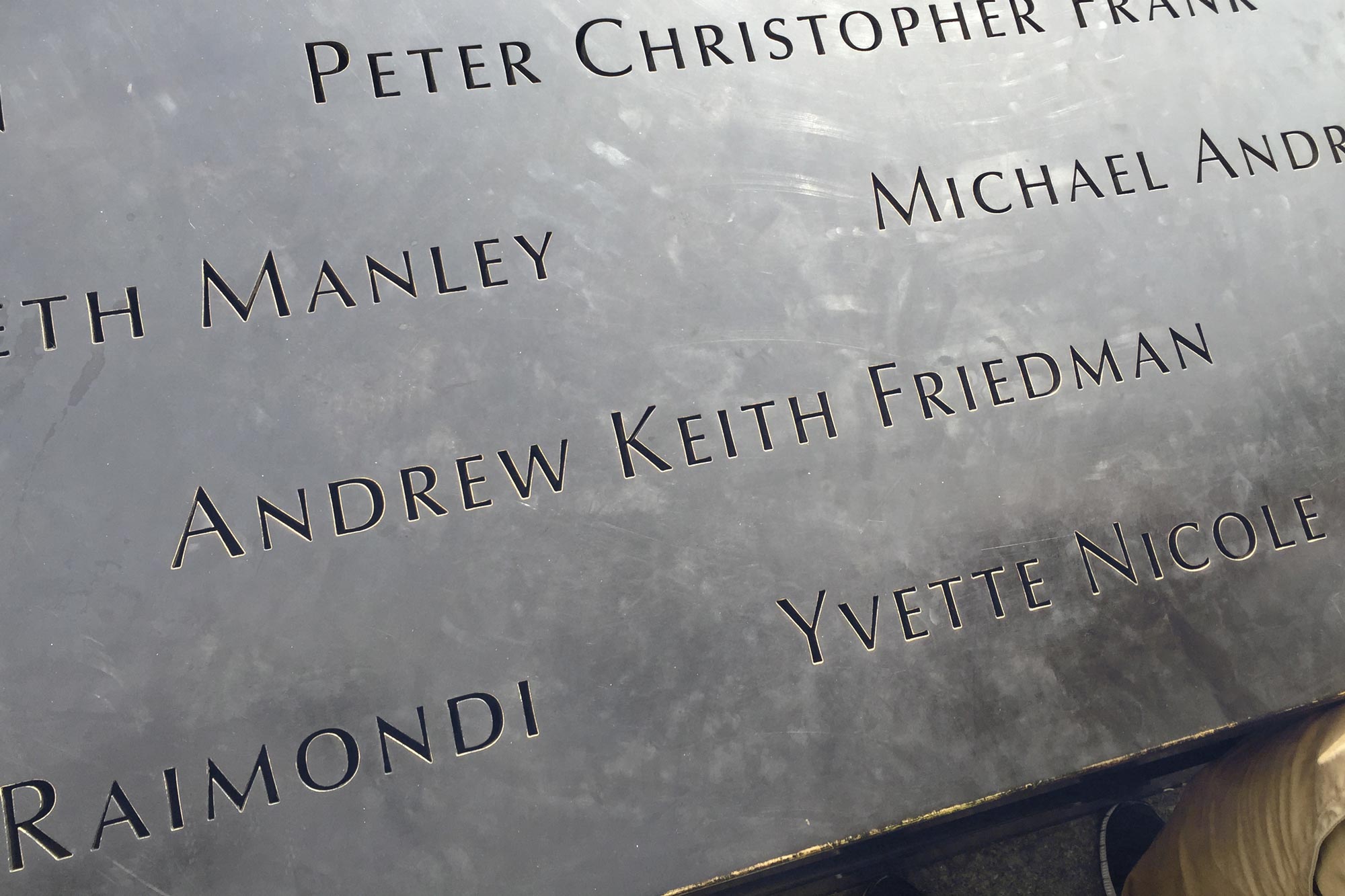 Andrew Friedman's name is engraved on the memorial at the World Trade Center site. (Photo courtesy Dan Friedman)
Although the days between the attacks and that memorial service are a blur, a few things still stand out to Dan Friedman. He remembers giving his father's eulogy, a boy standing before that huge crowd. It was, he said, "one of the hardest things I have ever done."
He also remembers vividly the day of the attacks. Both father and sons were in new environments. Andrew Friedman had just started a new job two weeks earlier at Carr Futures, a brokerage firm with offices on the 92nd floor of the north tower of the World Trade Center. Dan and Mike had just started their second week of middle school, navigating a new school building and environment.
"Around second period, there was a knock on the door and the principal asked to see me outside. No one really knew what was going on. He told me that a plane had hit my dad's building, but that he was fine," Friedman said. "I kind of went about my day, we really didn't have much exposure to the news. Toward the end of the day, I got called into the office and my friend's mom is waiting for me, to pick me up for a playdate. I did not think much of it at the time, but I know now that my mom was trying to distract me, to keep me away from the house while she figured things out."
Andrew Friedman never made it out of the north tower that day. American Airlines Flight 11 struck floors 93 through 98; while the 92nd floor, where he was, remained intact, the impact destroyed elevators and stairwells, making escape impossible. Carr Futures lost 69 employees in the attack.