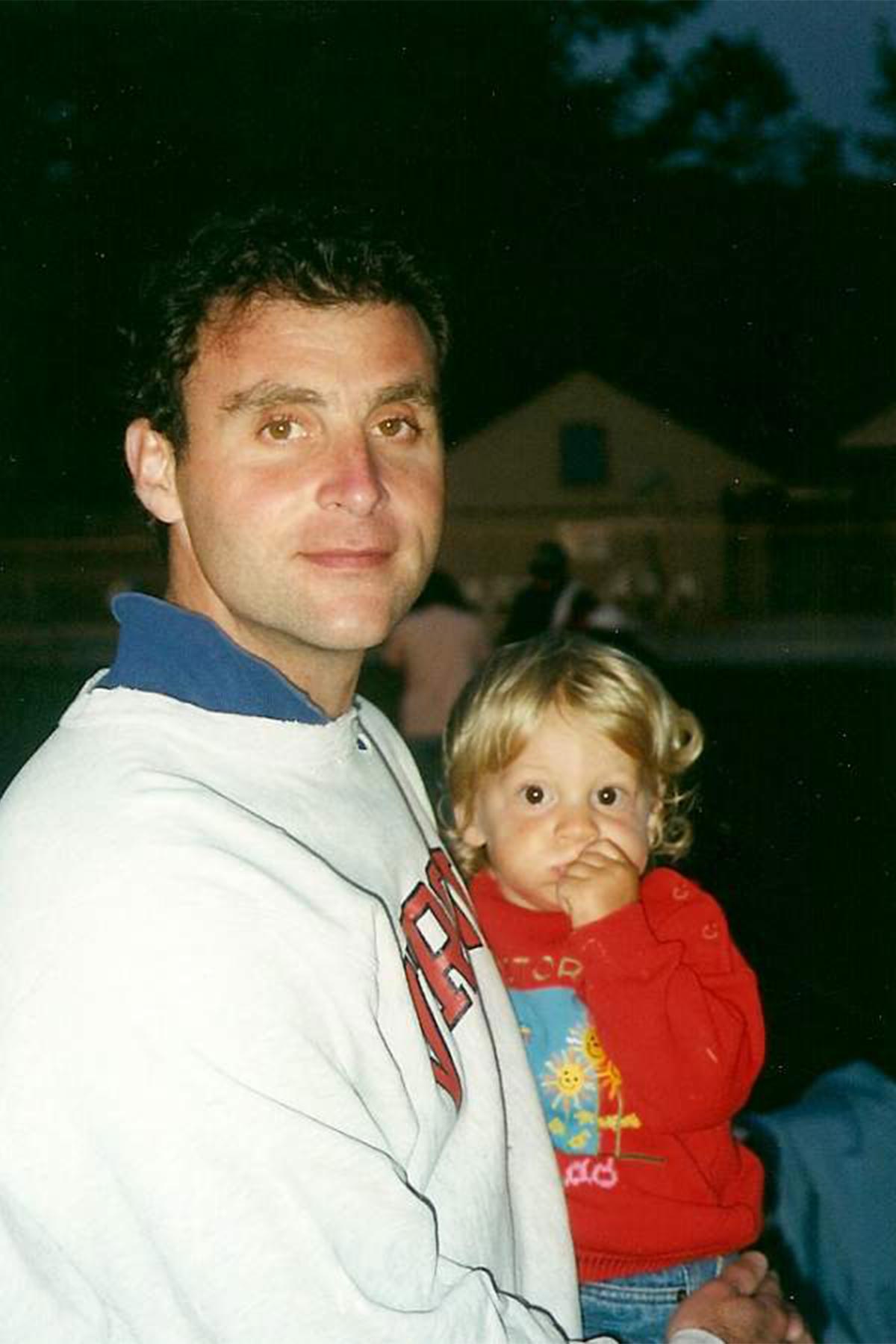 Businessman Glenn Kirwin with his son Troy as an infant. (Contributed photo)
"On Sept. 11, 12, 13, we were all calling each other, tracking things down," Bird said. "We all knew Glenn worked in the World Trade Center, and we were all shocked. We all knew what happened and then we were all thinking we have to do something. And there was a dozen of us who all came up with the idea of starting a memorial scholarship, and I think it was the obvious choice for Glenn because the ties with the school were so strong."
Many Kirwins have attended the University, including Glenn's father, Paul Kirwin; his uncle Stanley; his brothers Jon, Peter, Andrew and Daniel; his sons Miles and Troy; and Joan Boswell Kirwin, Glenn Kirwin's widow.
Bird described Kirwin as being "very paternal," looking out for others in the group.
"He just seemed older than everyone," Bird said. "He needed to shave more. And he was from New York, and he just had a way about him – that he had seen a lot more than a lot of us had seen and he carried himself a lot more maturely."
But while Kirwin seemed more mature, he also had another side.
"He was also the one who could be irreverent, college humor, the silly one," Bird said. "So we put in the scholarship requirements 'has the capacity for silliness.'"