As a young teenager in China's capitol city, Kingston Liu began dancing as a way to get in shape. He hasn't been able to stop.
"People have very different ways of expressing their feelings," said Liu, who is studying statistics at the University of Virginia. "For me, when I hear music, I hear so many different layers that I cannot really express through words or singing. Dancing just came naturally to me."
Liu, now a fourth-year student, still dances every day, whether with a group or on his own. He has danced with student groups like the AKAdeMIX hip-hop dance crew and now leads The Mighty, a hip-hop group hosting free dance workshops around Grounds. He has danced around Charlottesville – on stage, during TED talk-style performances, or simply around downtown – and in regional competitions, always looking for ways to improve.
He mostly focuses on hip-hop, with emphasis on freestyle improvisation. Since coming to UVA, Liu has also honed his skills in video production and graphic design and become an ambassador for the arts on Grounds, eager to share the dance and art programs that have shaped his time here. That's in addition to his studies in statistics and business, undertaken with an eye toward a postgraduate master's program and business career.
Below, join Liu in a visual tour of his life on Grounds.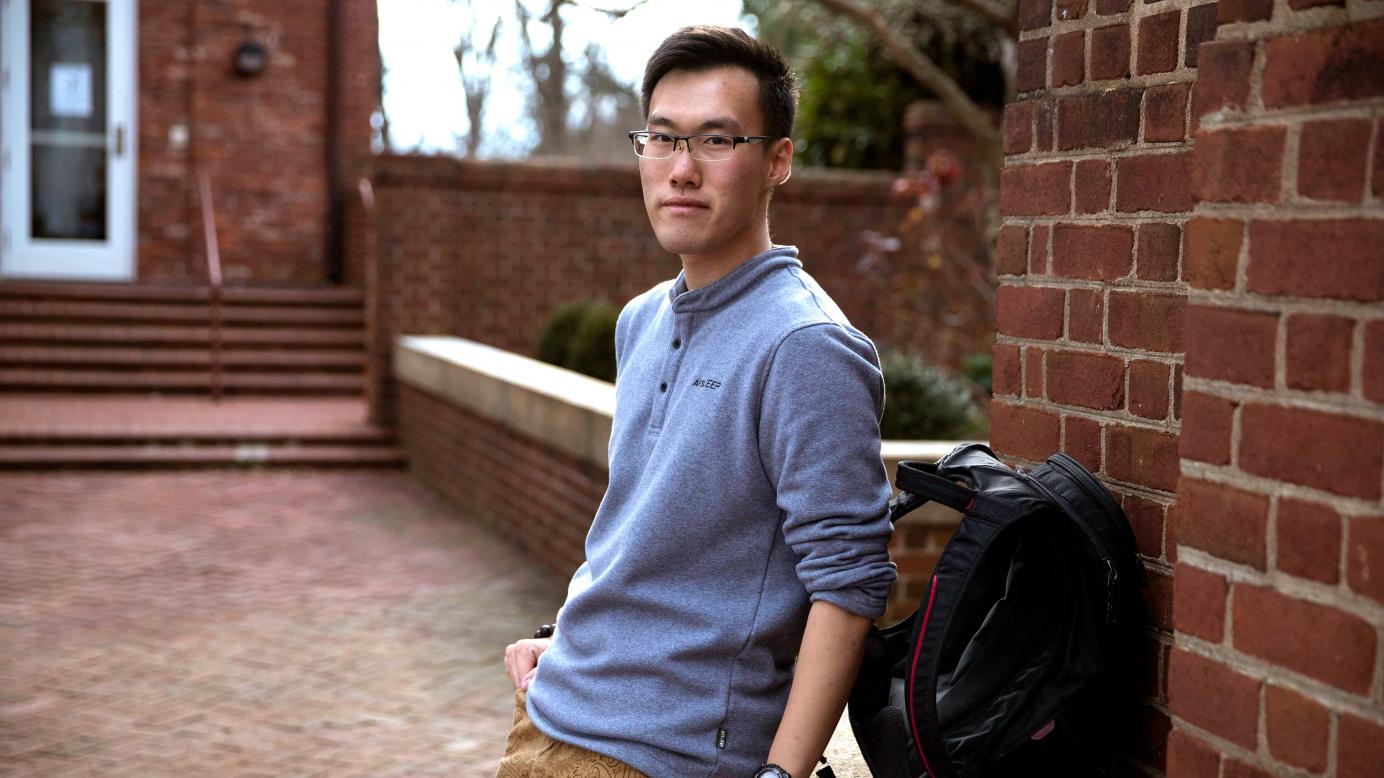 Arrival
Liu came to UVA from Beijing after hearing about the school from a friend and alumna. Dance became a way to connect with his new classmates and learn more about different cultures.
"My friend told me that UVA was a nice place, with nice people and great professors," Liu said. "There was a bit of culture shock at first, but overall the transition was pretty positive."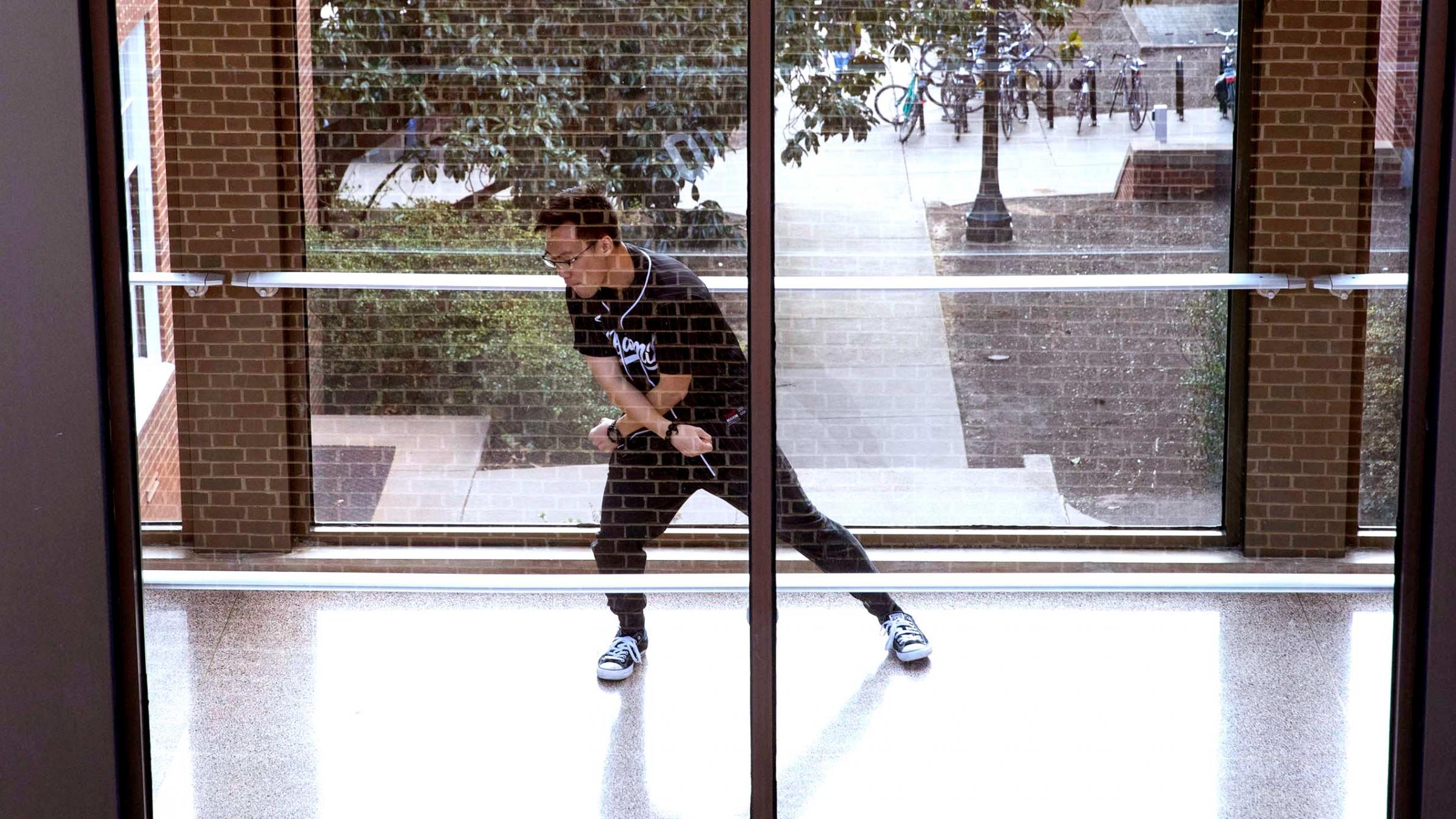 "Naturally, I'm not that great of a dancer, I don't necessarily have that crazy physical talent," he said. "But you can train yourself through hard work."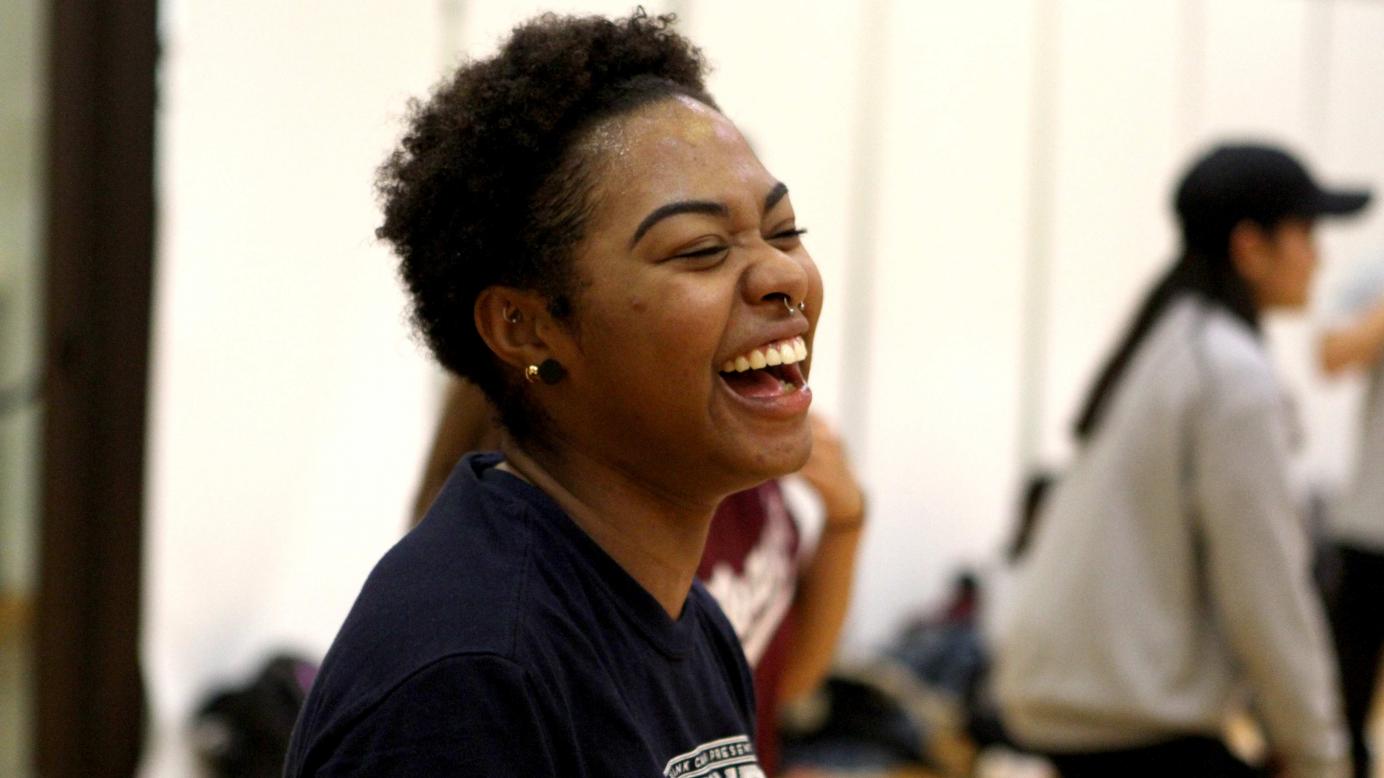 A Community on Grounds
Groups like The Mighty provide a home for any student interested in dance, giving them opportunities to pursue dance forms they already love and to learn about new ones. This particular workshop brought together students from UVA, Virginia Tech and JMU, including student Kara Moten, pictured.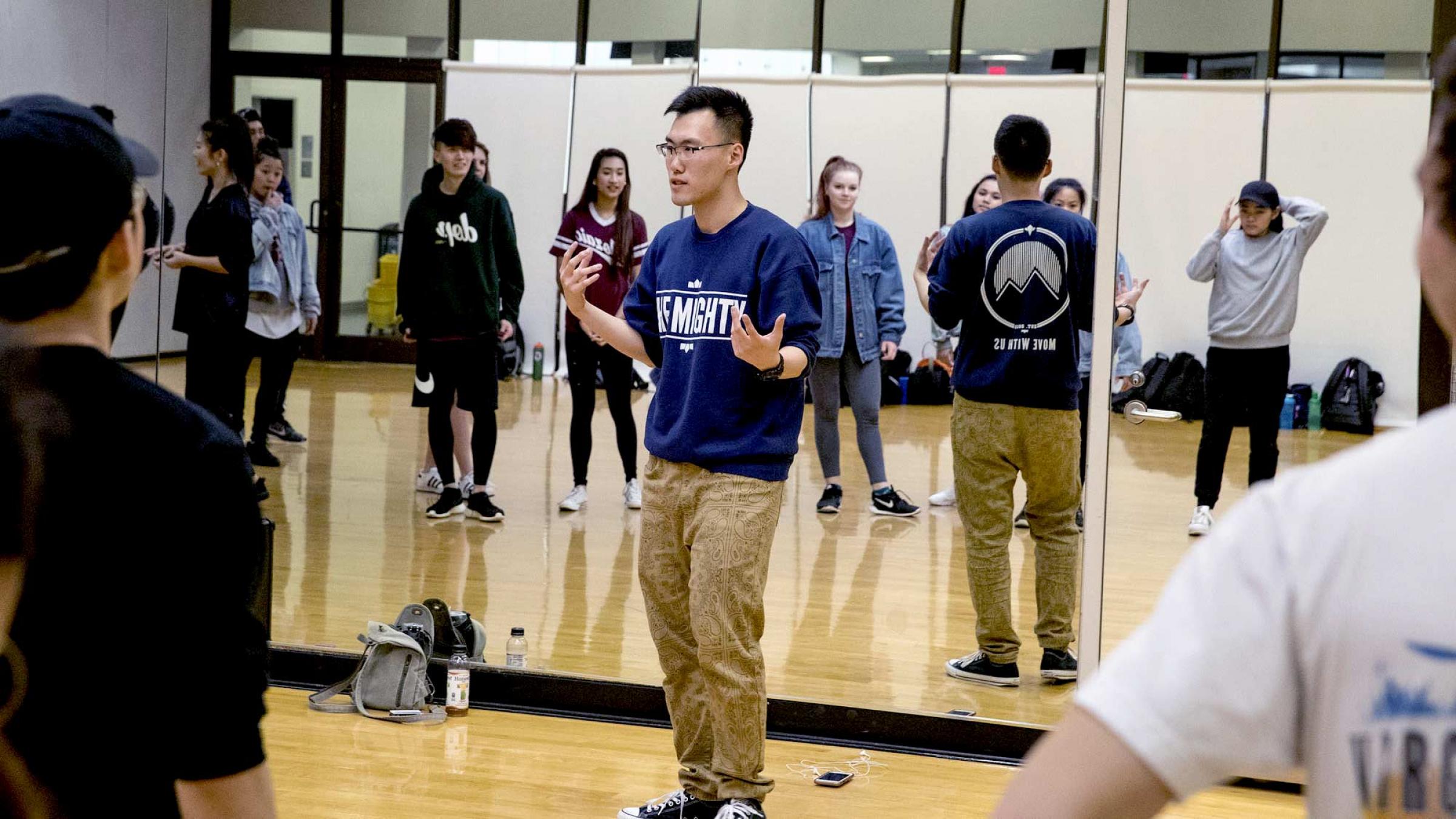 After his first year, Liu was selected for the Miller Arts Scholar program, an enrichment program offering funding and bringing together exceptional undergraduate students in music, drama, studio art and dance.
"It is not just a scholarship; it is also an academic program," Liu said. "We get together, generate ideas and facilitate collaborations. It is such a fun group. We all have really unique characteristics and the people I have met are insanely good at their craft."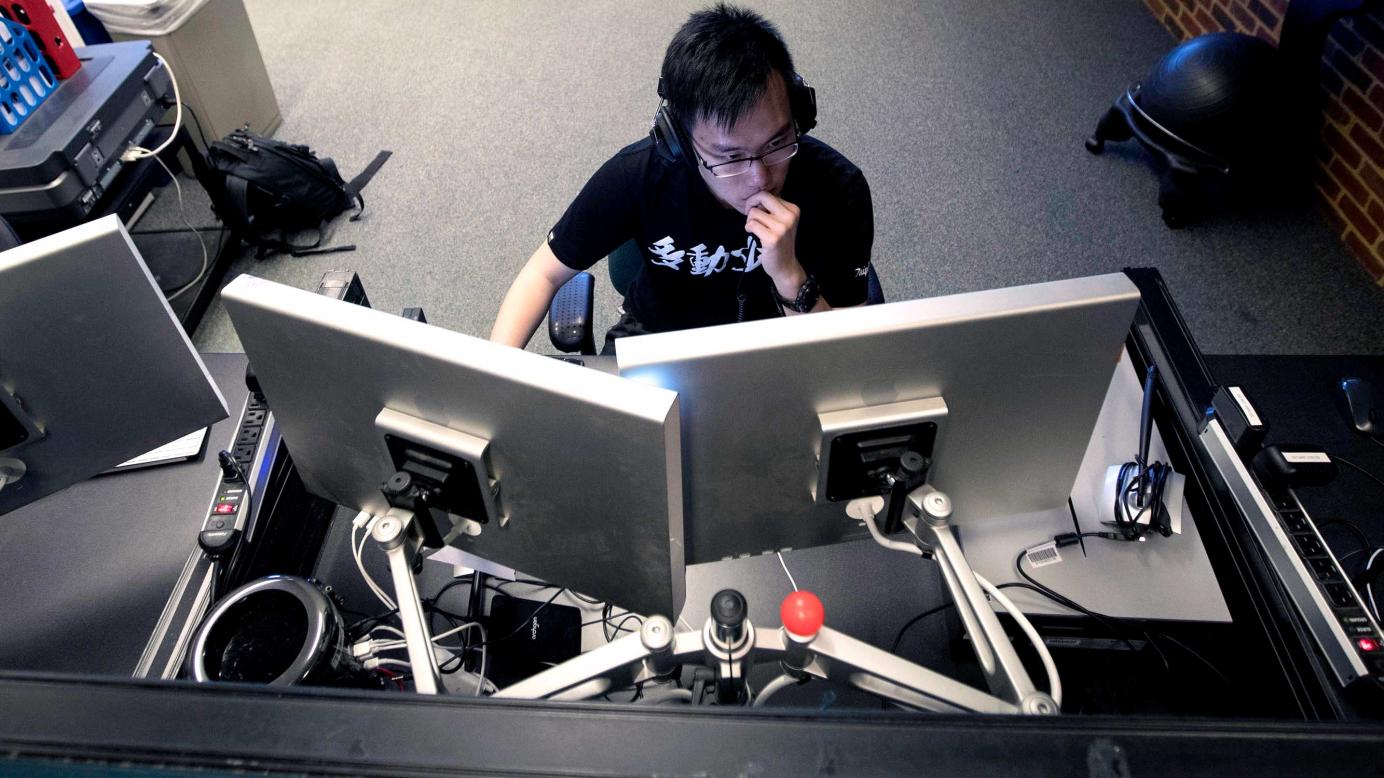 From Dance to Film
Liu has become more and more involved in the UVA arts community, even learning graphic design and video production to help different groups promote their events. He also improved his own dance videos, which he originally made mostly out of necessity.
"When I first started dancing, I did not have a mirror or a dance studio. The only way I could see how I looked was to record myself," Liu said.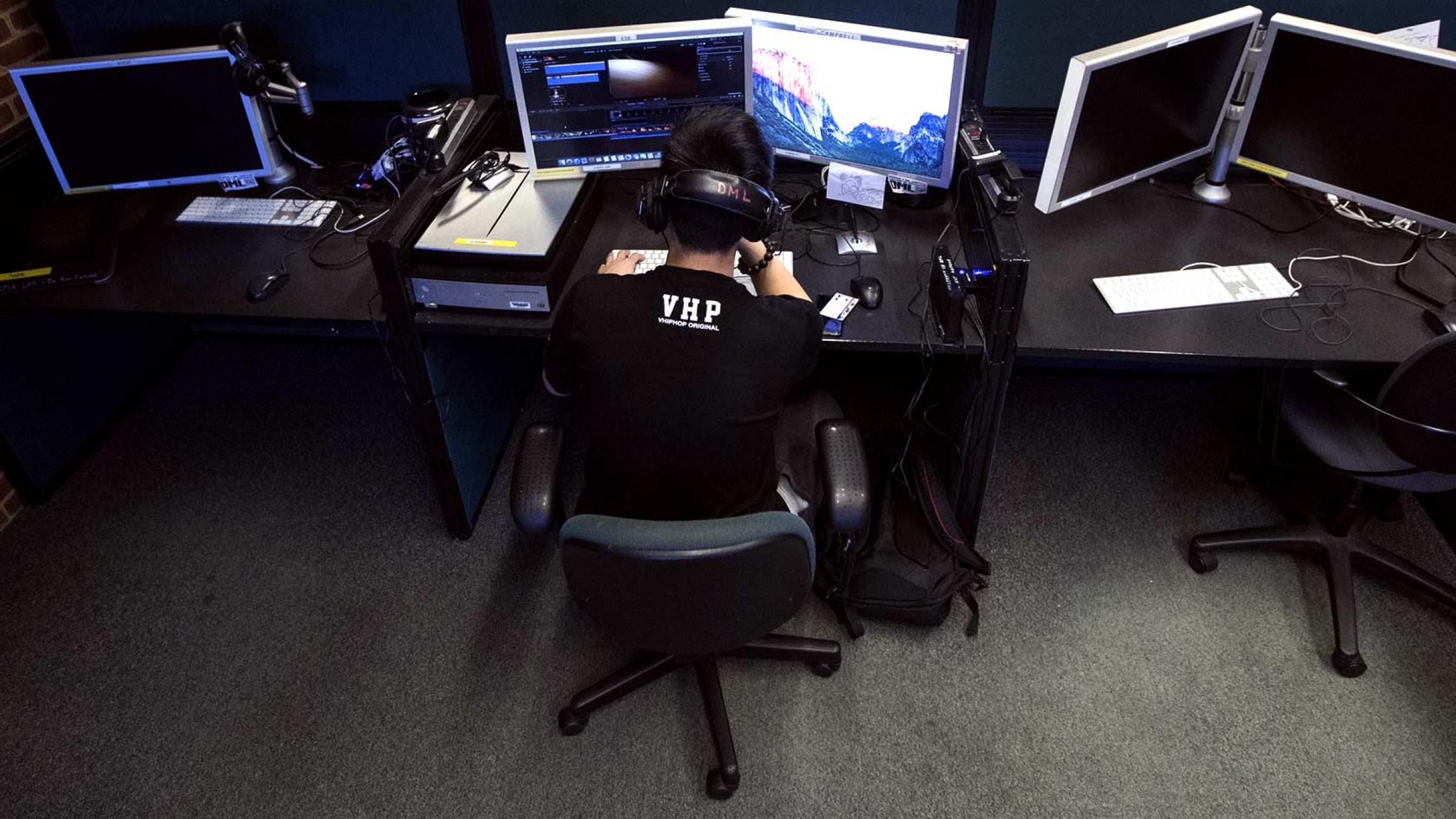 Now, he said, filmmaking, like dancing, has become a beloved hobby, and he hosts his own YouTube channel, home to more than 40 videos.
Some of Liu's classes, such as Assistant Professor of Digital Media Design Mona Kasra's course on 360-degree video and virtual reality, have exponentially expanded his skillset. For that class, he produced his own 360-degree video, immersing the viewer in a dance studio where, thanks to Liu's editing magic, several versions of Liu appear, each doing a different dance.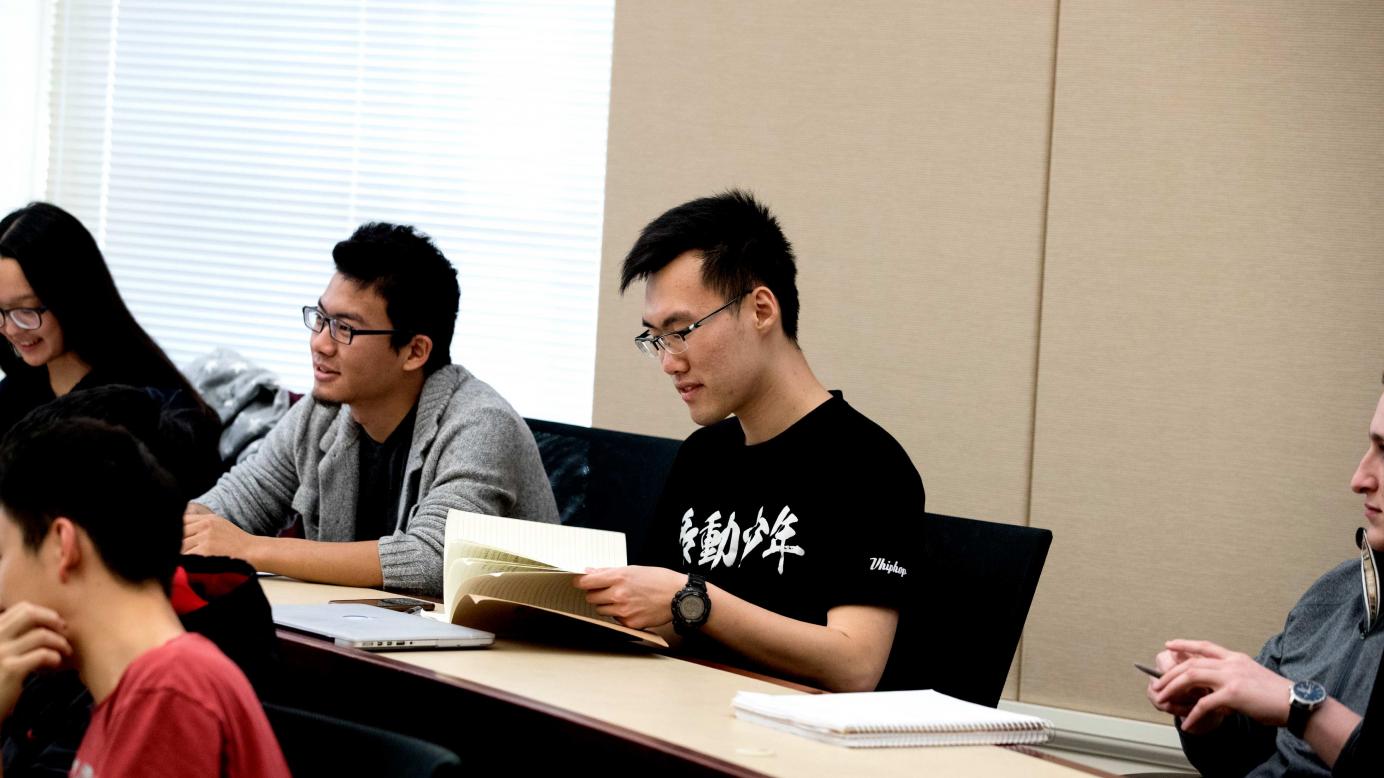 From Grounds Onward
Unexpectedly, Liu's love of dance and film has become closely connected to his career ambitions. After graduating in May, Liu will enroll in Duke University's Master of Management Studies: Foundations of Business Program, which focuses on accounting, finance and marketing. He is most interested in the marketing concentration.
"I used to think of business and dance as opposites, but I realized that I was drawn to the marketing part of the program because, as a performer and amateur video producer and graphic designer, I always want to convey my message concisely and powerfully, presenting the best side of things," he said.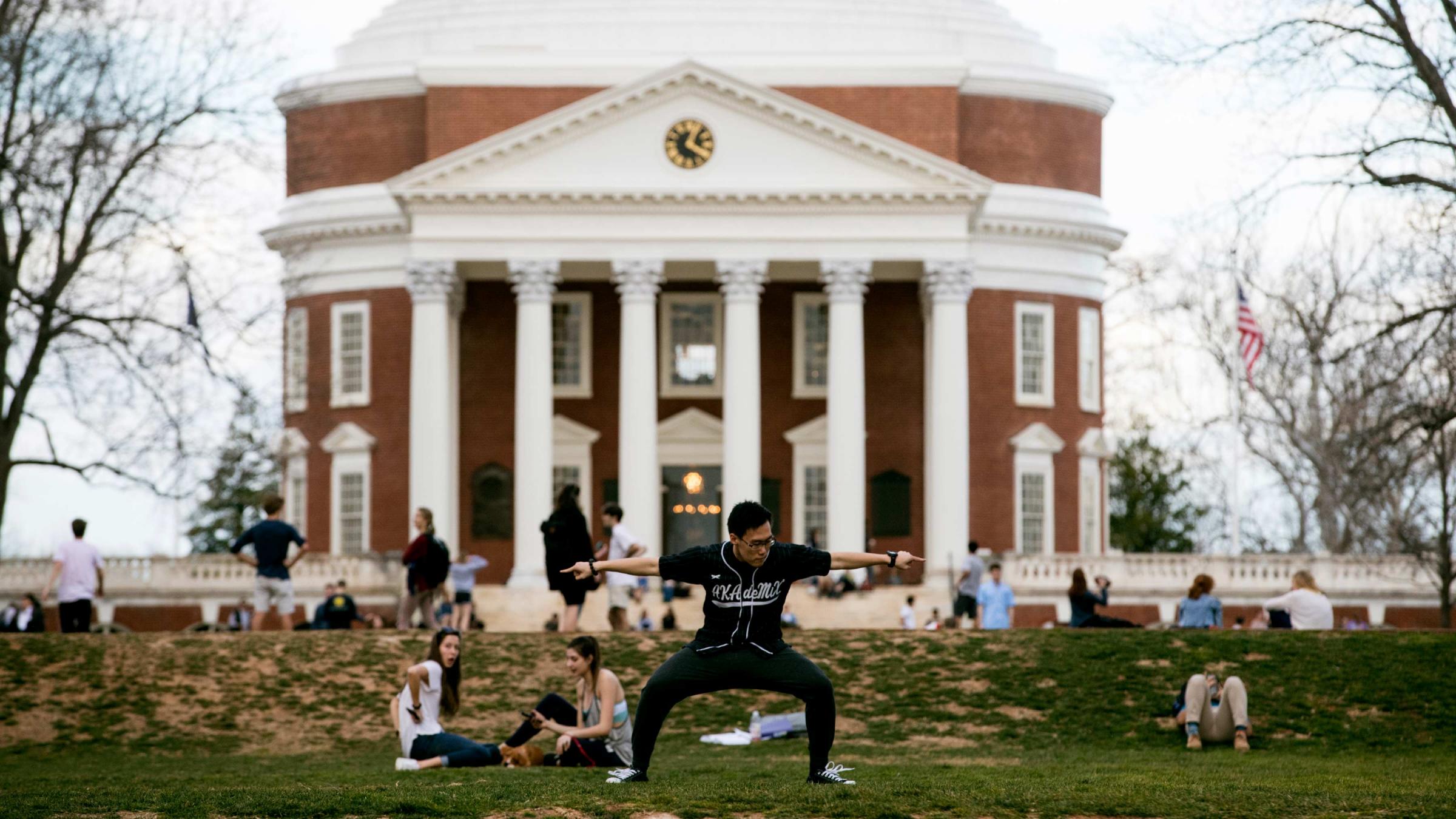 With graduation approaching, Liu is already thinking about what he will miss and what he will take with him as he leaves Grounds.
"Generally, the thing I will miss most is the people, which is so clichéd, but so true," he said. "I will also miss the whole environment of UVA. There are so many people with very different passions, who come from very different backgrounds. Being able to share and learn other perspectives has been so valuable to me."
He also has some advice for incoming students.
"What you love to do and what life or practicality tells you to do are not necessarily polar opposites. Sometimes they are connected in weird ways," he said. "I would not necessarily think of dance and commerce as connected, but when you look closely, they are actually pretty similar."
Article Information
March 03, 2017
https://news.virginia.edu/content/student-spotlight-kingston-liu-dances-his-way-through-uva