Saturday morning dawned beautiful and breezy as thousands of soon-to-be University of Virginia graduates gathered near the newly renovated Rotunda to celebrate the University's 188th Final Exercises.
In the first of UVA's two graduation ceremonies this weekend, students in the College and Graduate School of Arts & Sciences processed down the Lawn en masse, serenaded by the 392nd Army Band and the resounding cheers of their families and friends. The largest of UVA's 11 schools, the college includes more than 50 majors and concentrations, 24 fully funded doctoral and master's programs and more than 750 faculty members.
On Saturday, the University conferred 3,076 degrees, including 2,604 bachelor's degrees, 263 master's degrees and 209 doctoral degrees.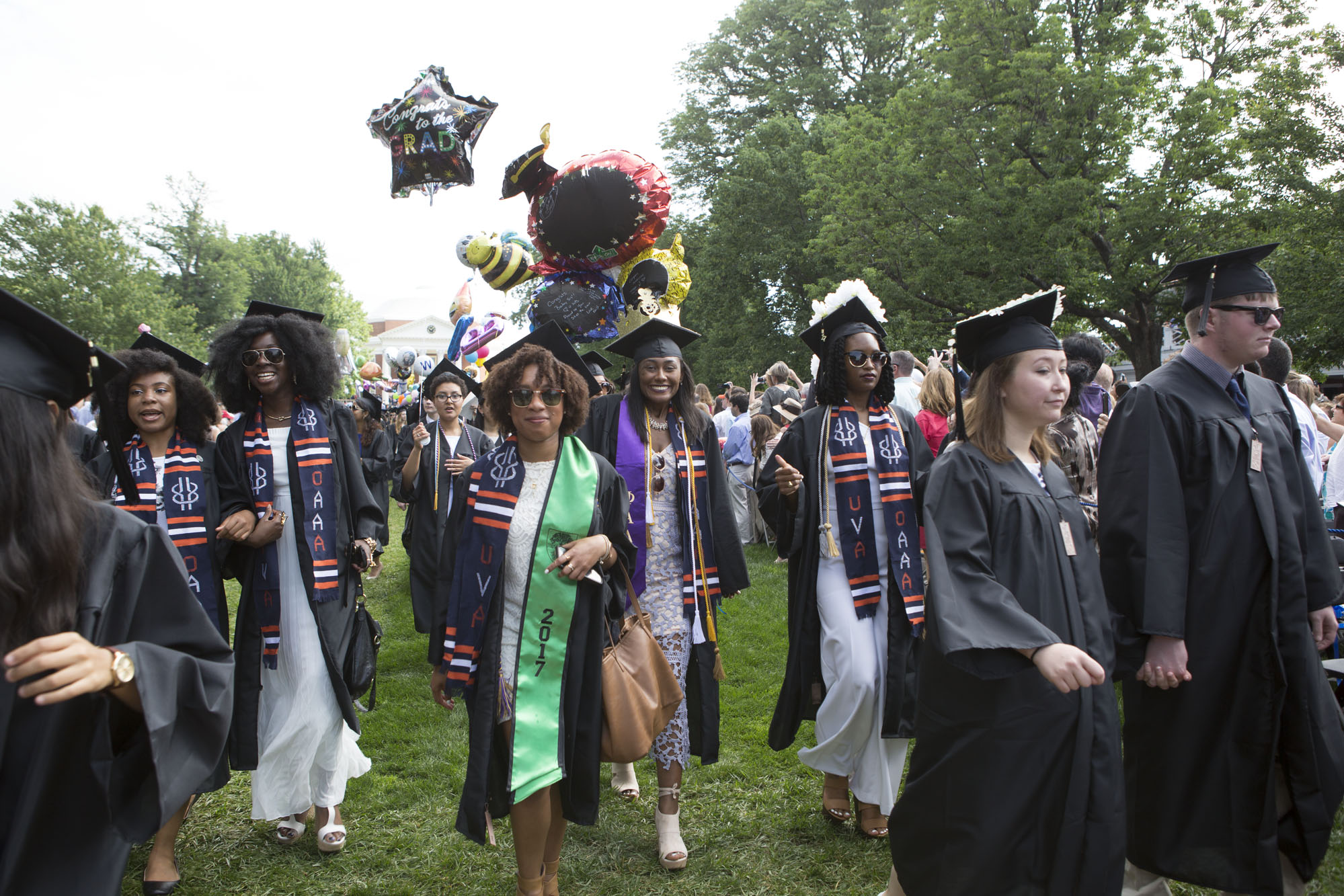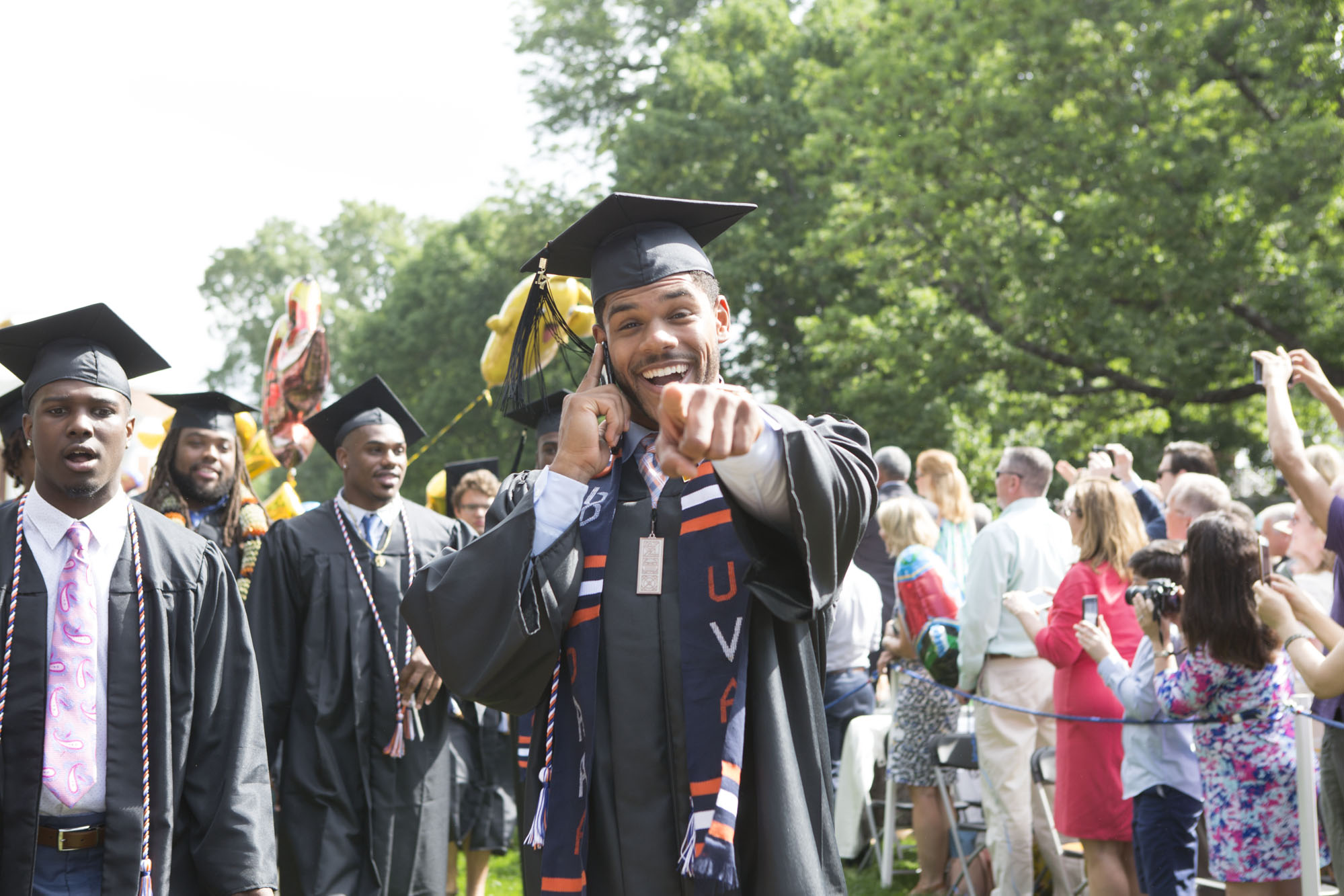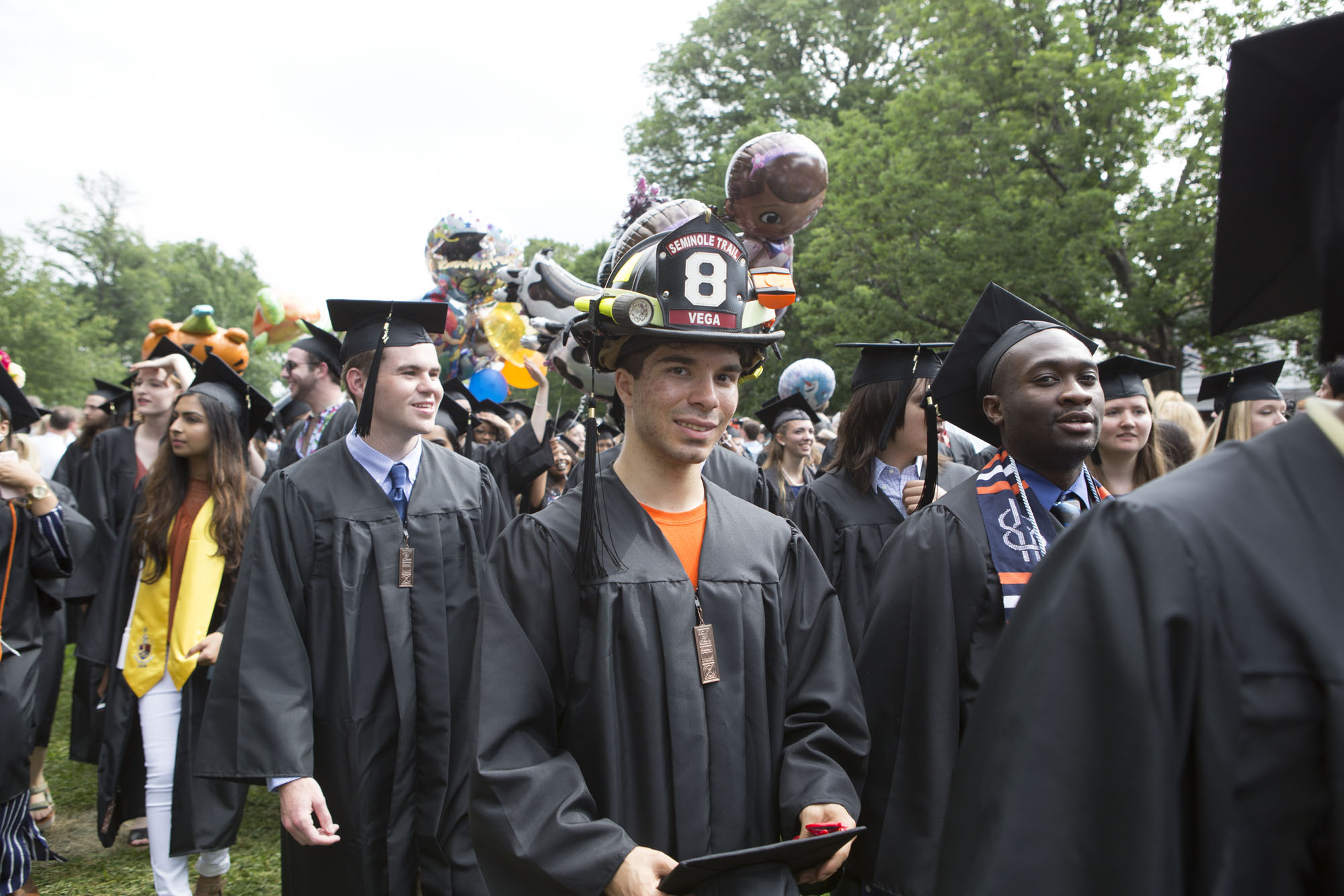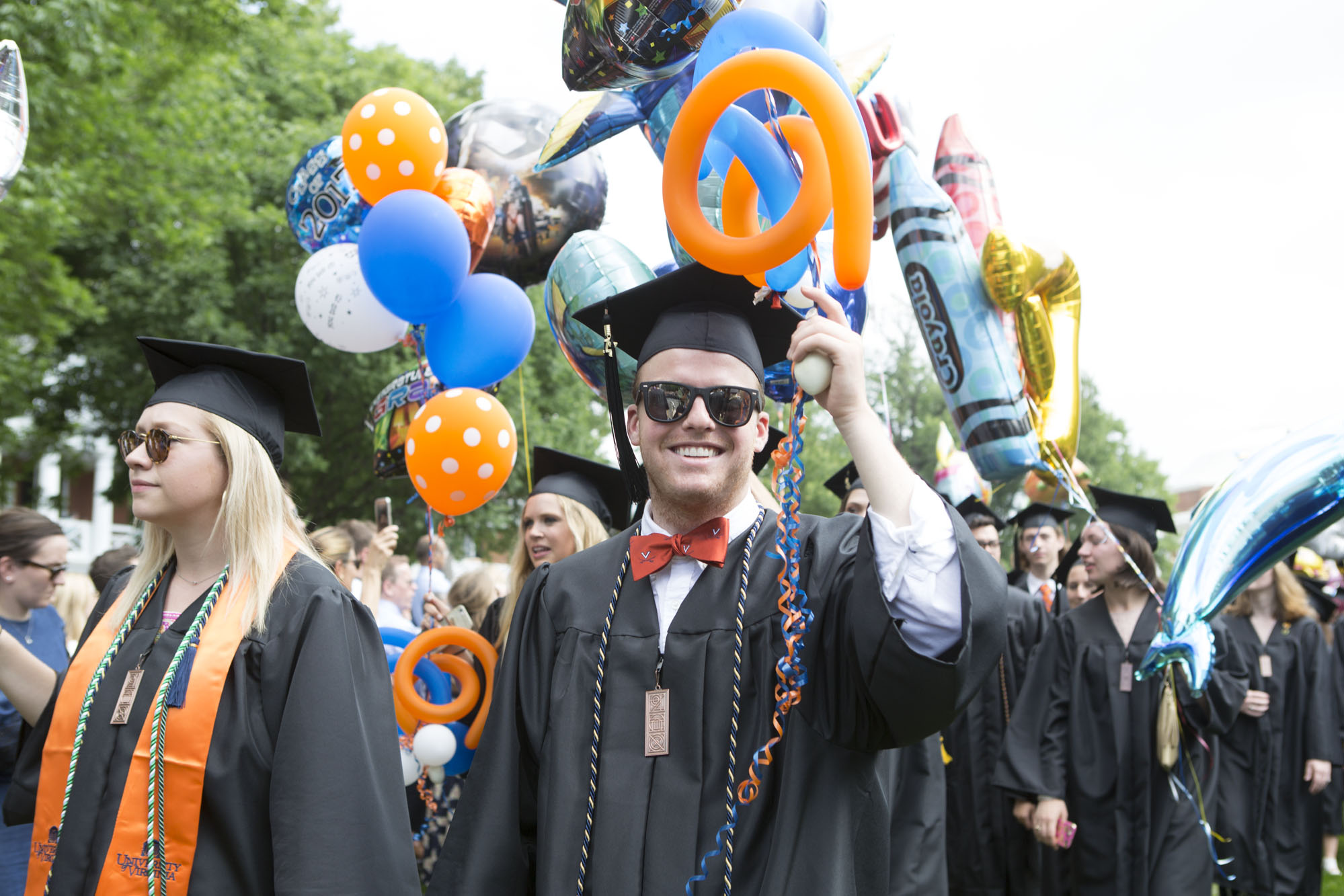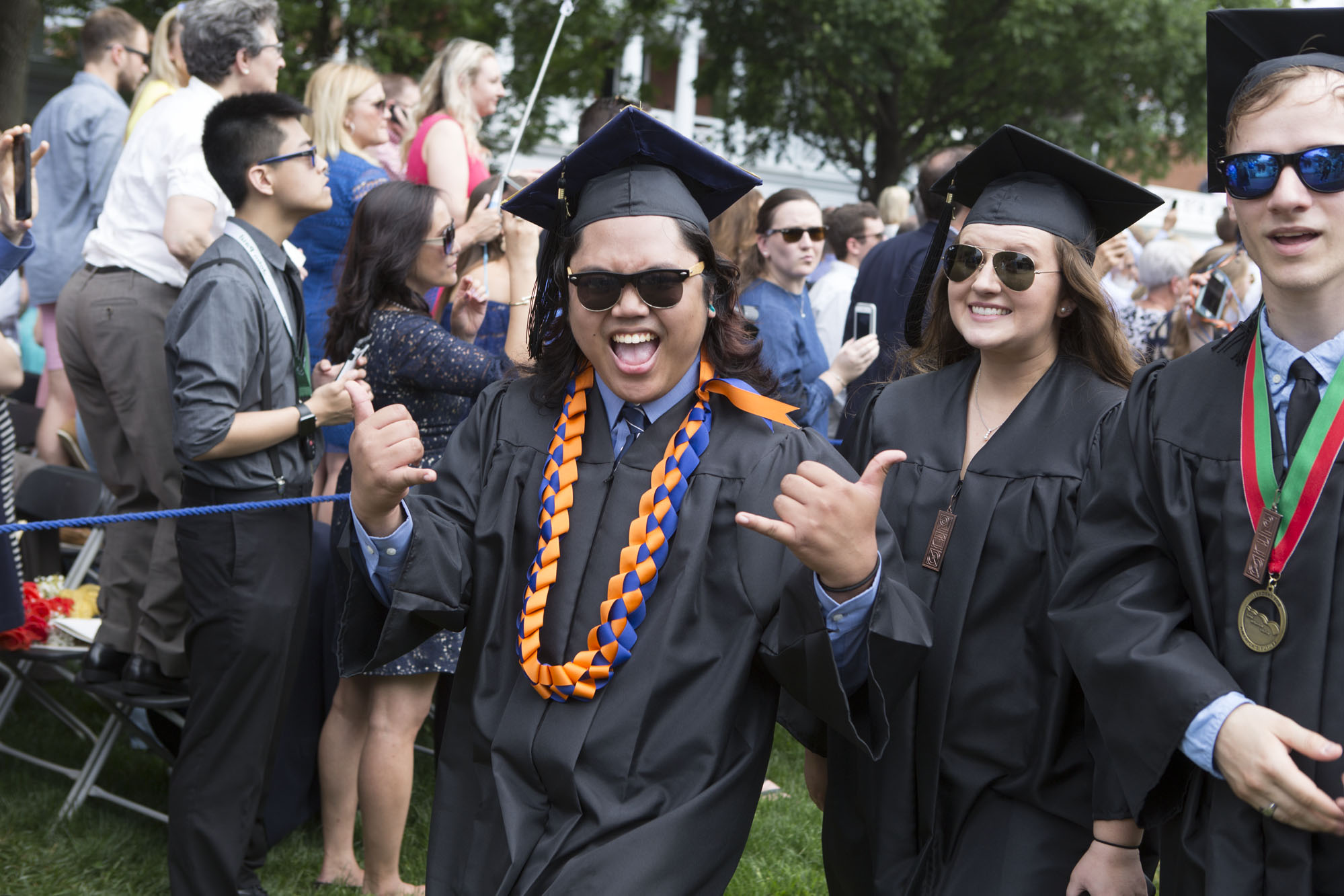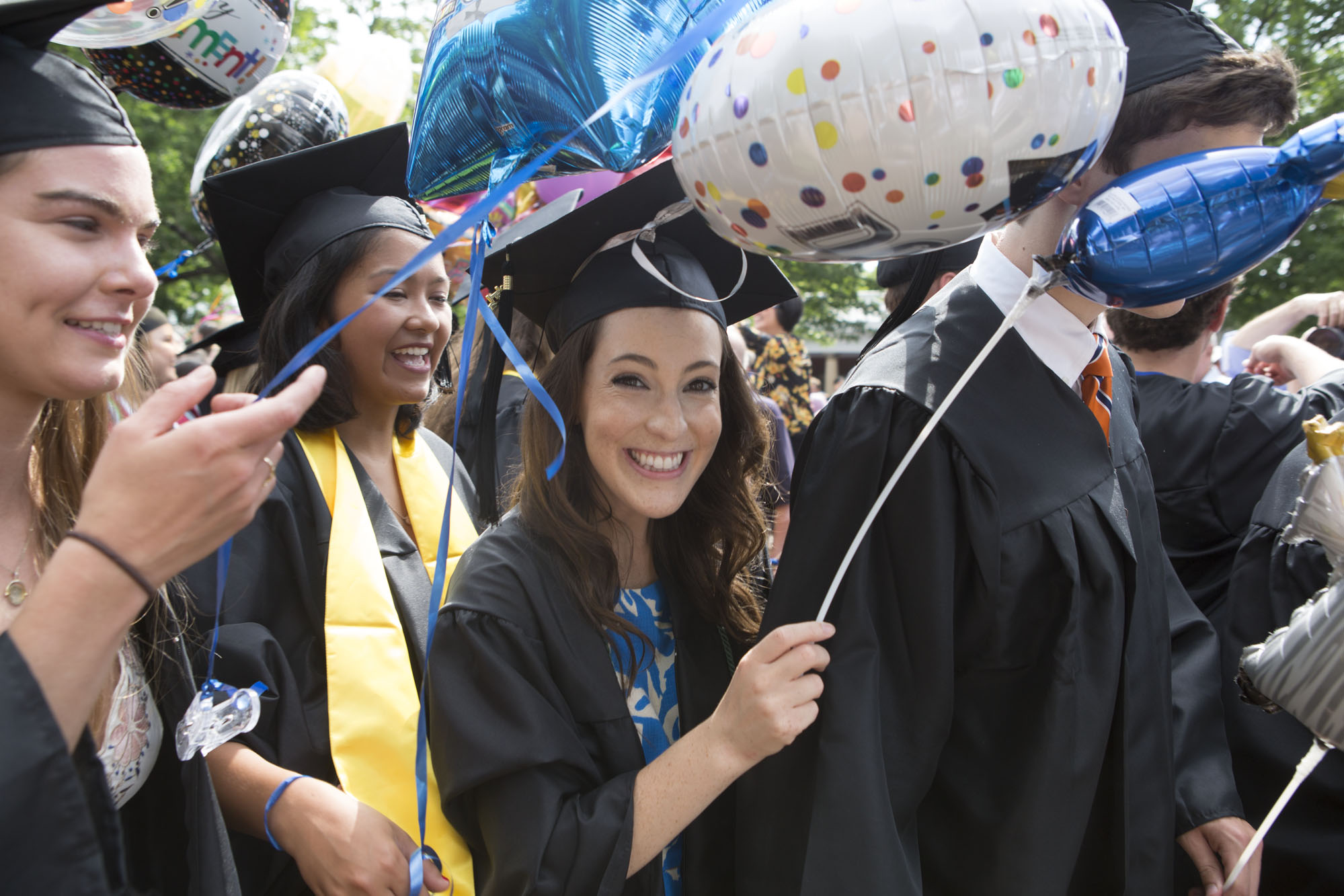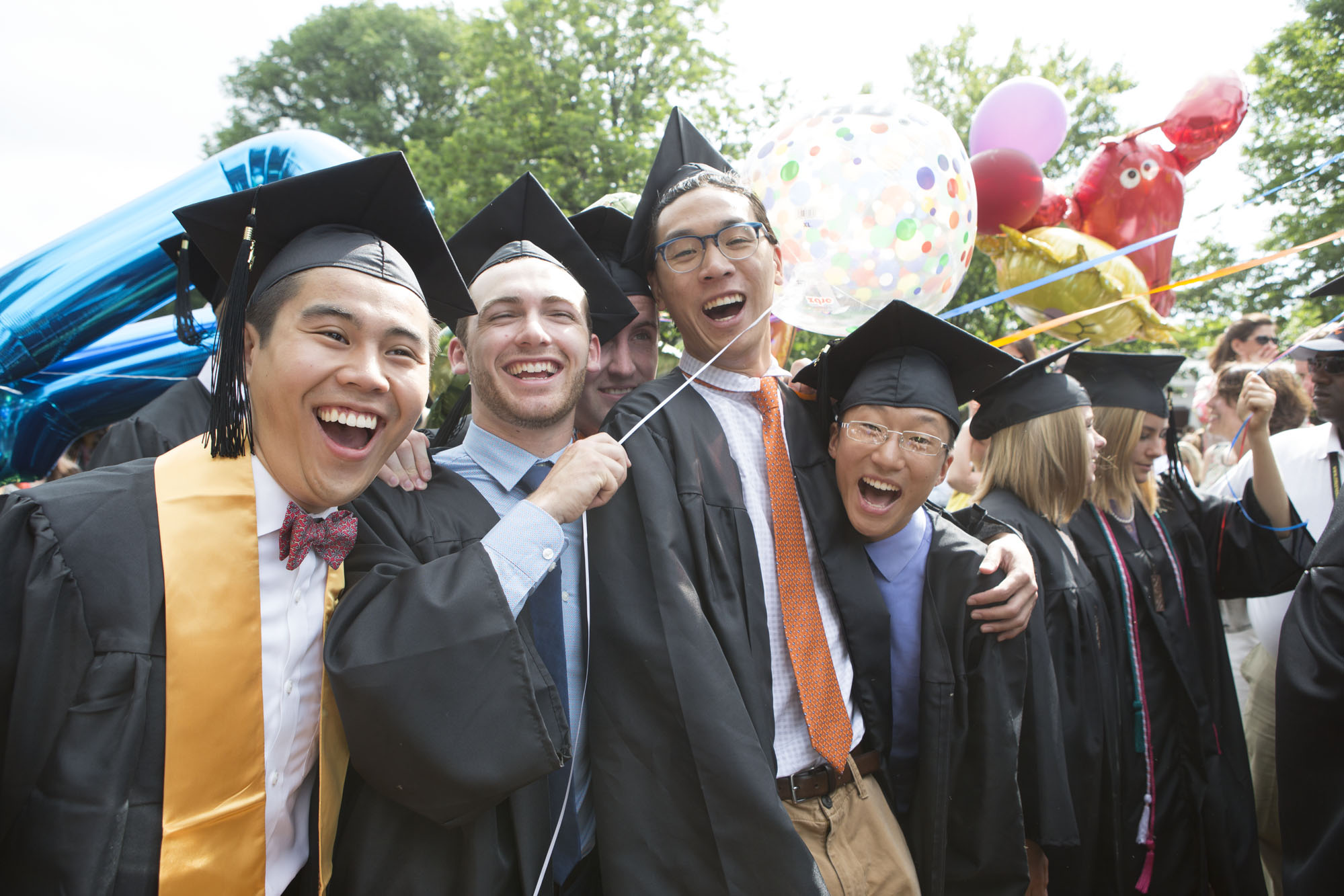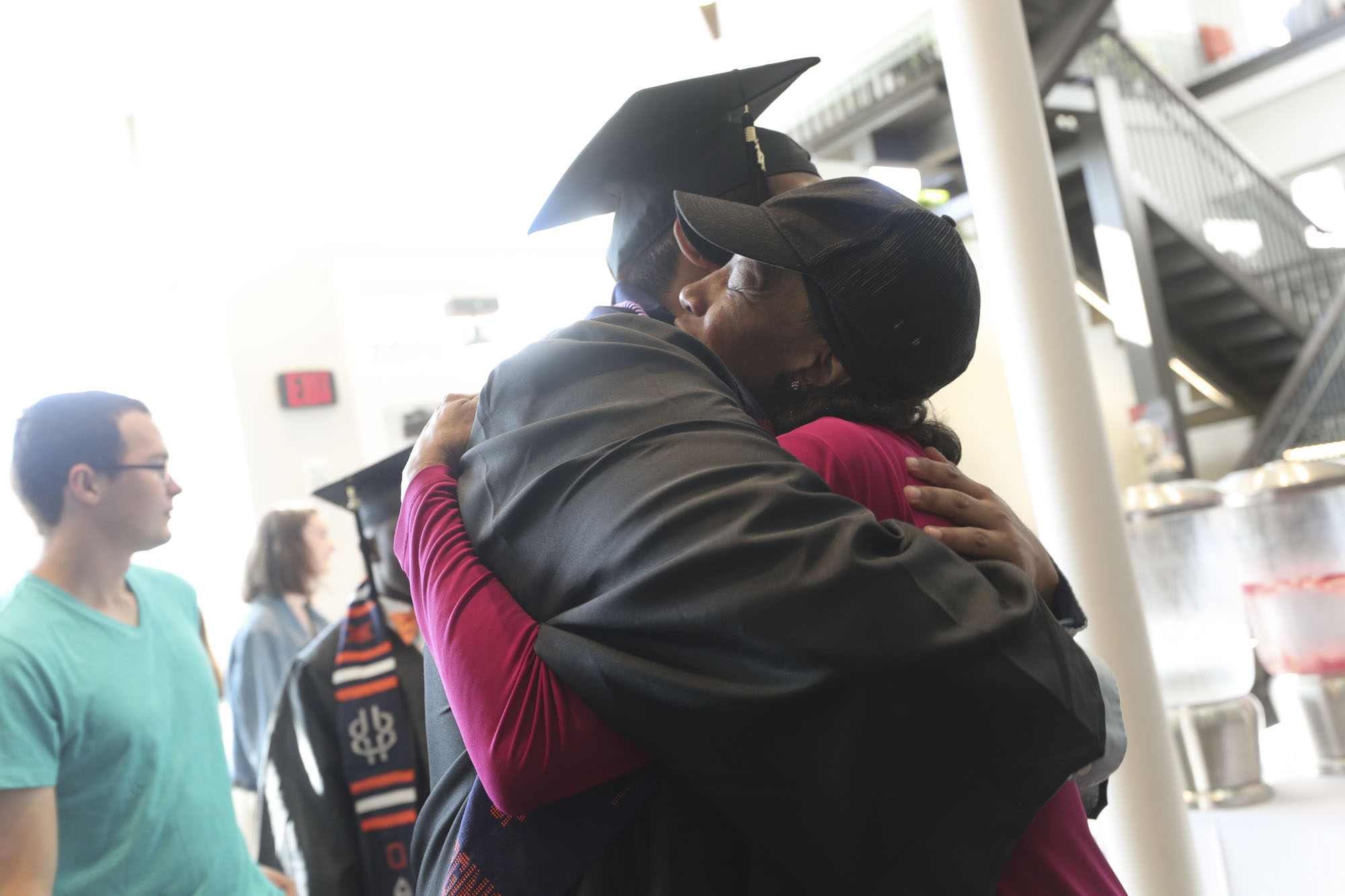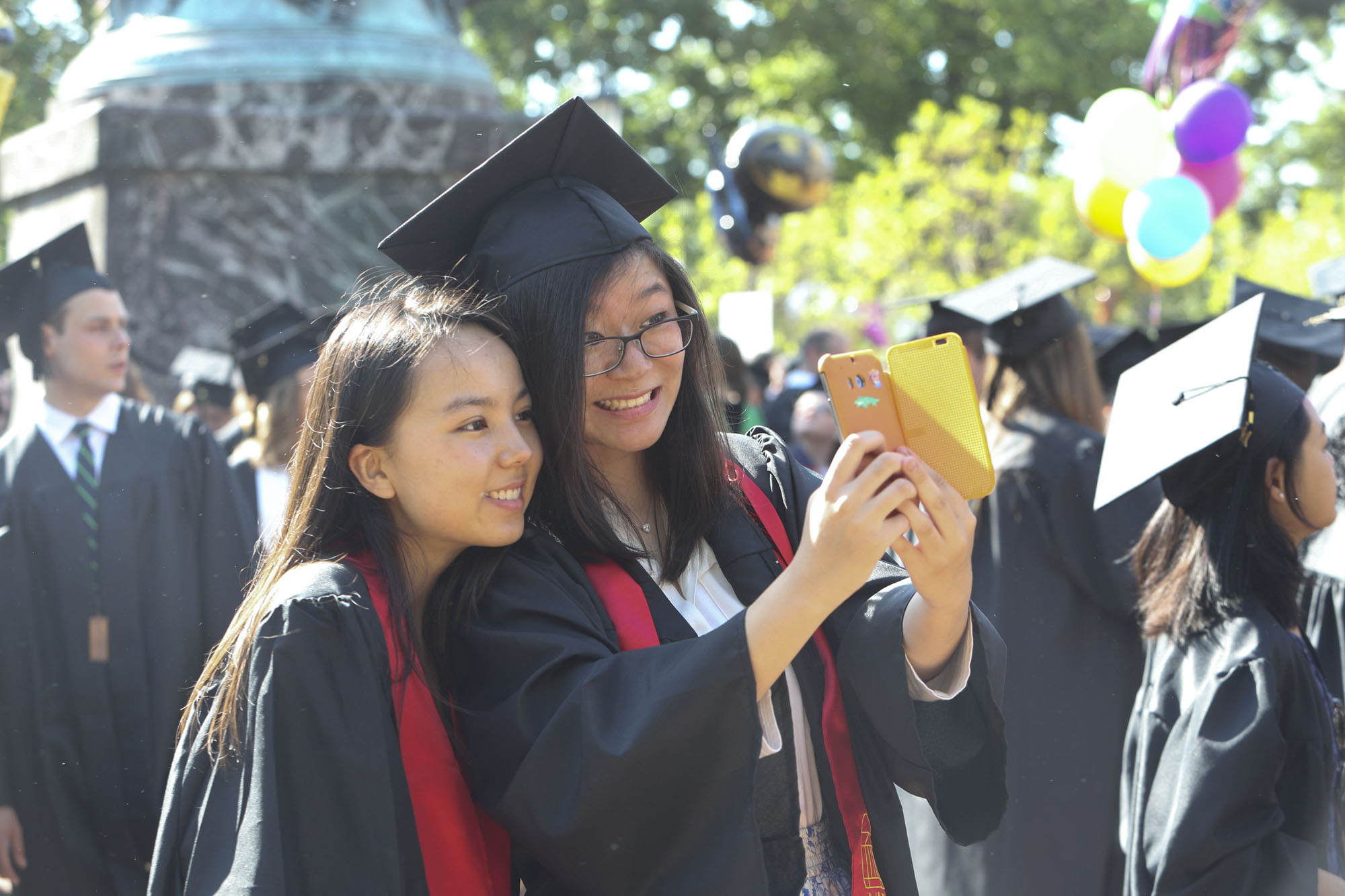 UVA President Teresa A. Sullivan presided over the ceremony, congratulating the graduates and their families and remarking on the diversity of disciplines, interests and ambitions represented among those donning caps and gowns Saturday morning.
"A broad education in the arts, sciences, social sciences and humanities teaches us so many things: to be critical thinkers; to be perceptive of the world around us; to write with clarity and force; and to integrate multiple perspectives before arriving at conclusions," Sullivan said. "These broad skills – as much as any specialized, technical skill – are fundamental to the work of solving complex 21st-century global problems."
Sullivan also recognized 100 College of Arts & Sciences graduates who earned their baccalaureate degrees in three years and six who did so in only two years. Additionally, she acknowledged the more than 400 students graduating this weekend who are the first in their families to graduate from college, as well as several students earning major international scholarships.
University Rector William H. Goodwin Jr. introduced Saturday's commencement speaker, Deborah McDowell, whom he described as, "a lover of literature, a dedicated mentor to her students and a passionate seeker of truth."
McDowell is the director of UVA's Carter G. Woodson Institute for African-American and African Studies and the Alice Griffin Professor of Literary Studies. She came to UVA in 1987 and is a prominent scholar of African-American literature and a prolific author. Since 2008, McDowell has directed the Woodson Institute, which administers undergraduate programs in African-American and African studies, hosts a world-renowned fellowship program and serves as a hub for interdisciplinary research by scholars at UVA and around the globe.
She told the graduates that much of her speech was inspired by a series of courses she teaches on pivotal moments in the Civil Rights Movement between 1963 and 1968. Many of those moments are reaching their 50th anniversaries as the Class of 2017 graduates.
"As a student and teacher of African-American studies, the broader lessons of my teaching inevitably concern the ways in which higher education – what we study in our classrooms – must align with the realities of social struggle and the civic responsibilities of living in a democracy," McDowell said.
McDowell particularly focused on the Rev. Dr. Martin Luther King Jr.'s final book, "Where Do We Go from Here: Chaos or Community?," published in 1967. The last chapter deals with "The World House" – what King called the great new problem of mankind.
King writes, "We have inherited a large house, a great 'world house' in which we have to live together – black and white, Easterner and Westerner, Gentile and Jew, Catholic and Protestant, Muslim and Hindu – a family unduly separated in ideas, culture and interests, who, because we can never again live apart, must somehow learn to live with each other in peace."
King, McDowell said, is urging his readers to think about the world that they want to shape. She asked Saturday's graduates to do the same and closed with a few final "assignments" for the Class of 2017.
"Discover what you are afraid to say and why," she said. "Honor questions. Find your own 'here.' Believe with King in the fierce urgency of now."
Sullivan also left the graduates with a powerful parting charge after she conferred their degrees.
"Work as educated citizens to protect freedom – your own personal freedom and the freedom of the others who depend upon you," Sullivan said. "Contribute to the work that is essential to sustaining a democracy. And in all that you do, commit yourselves and your fortunes to the common good. These are our fondest hopes for you."
Sunday's ceremony will confer degrees on students in the University's 10 other schools and the Data Science Institute.
Media Contact
Article Information
May 20, 2017
/content/sunshine-smiles-and-cheers-uva-celebrates-saturdays-graduates