Investigating the impact of an anti-cancer treatment, pursuing a better chemical manufacturing process and using computational modeling to develop therapeutic treatments have netted three University of Virginia students prestigious research awards.
Lucas Frye, a third-year chemistry major; Ben Neubert, a third-year biomedical engineering major (with a minor in computer science); and Ryan Clark, a third-year biomedical engineering major, are the recipients of 2019 Arnold and Mabel Beckman Foundation Scholarships.
UVA is one of 10 schools nationwide participating in the Beckman Scholars program, largely because of its commitment to encouraging and supporting undergraduate research. The Arnold and Mabel Beckman Foundation recently awarded the University a three-year renewal of its grant, worth approximately $156,000, to fund scholarships for six undergraduate researchers working in chemistry, biochemistry and the biological and medical sciences.
The scholars are selected locally, and the grants provide $21,000 in stipend and travel for two summers and one academic year. Each winner's mentor is provided with an additional $5,000 to be used in direct support of their scholar.
"This year's Beckman applicant pool was both outstanding and unusually large, so the scholarship winners were especially impressive," said Richard J. Price, a professor of biomedical engineering and director of the Beckman program at UVA. "It is a testament to both the students and their mentors that they have been able to develop such impactful research projects."
In addition to their research support, the Beckman Scholars will enroll in an "Applied Technical Writing" course taught by Kay Neeley of the Department of Engineering and Society. This course, also available to a small group of other students, will prepare them for writing their research for publication.
"The writing course is required because effective communication is such a critical component of success in science and engineering," Price said. "We want the Beckman Scholars to be as well-prepared as possible as they embark on the next stage of their careers after graduation."
The writing course is funded by UVA's Office of the Executive Vice President and Provost and the Office of the Vice President for Research.
Lucas Frye
Frye, of Severna Park, Maryland, is researching catalysts for the more efficient manufacture of stilbenes, a class of chemicals that have applications in electronics and pharmaceuticals.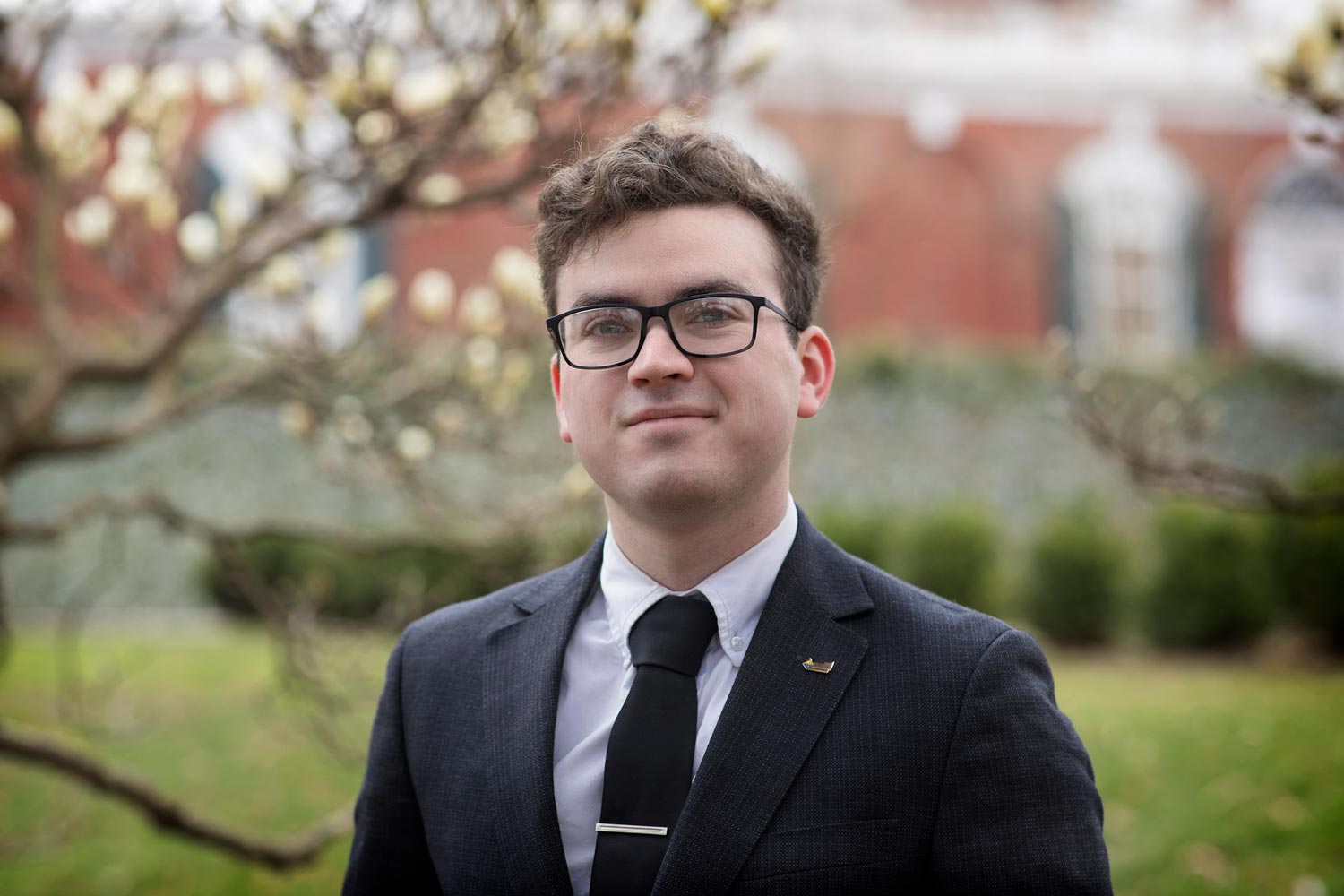 "This technology may help reduce energy consumption and waste production in the chemical industry," he said. "I am broadly interested in ways chemistry can contribute to the reduction of greenhouse gas emissions, and the electricity used to power the chemical industry is a major contributor to climate change."
Alkyl and alkenyl arenes are chemicals produced on an enormous scale, and are used in a range of products including plastics, agricultural products, surfactants such as soaps and detergents, and higher-value materials such as pharmaceuticals. But the current processes employed to make them have many drawbacks.
"My research group has developed new catalytic processes that overcome many of the issues with existing technology, and our new process provides access to new chemicals that cannot be made by current methods," said T. Brent Gunnoe, Commonwealth Professor of Chemistry, in whose laboratory Frye works. "Part of our excitement is that the new catalytic process can potentially be applied to the synthesis of many different types of alkyl or alkenyl arenes."
Gunnoe said Frye is working on this process.
"Lucas is a motivated and insightful student with tremendous potential," he said. "He is among the most talented undergraduates who have performed research in my group during the past 20 years. Since joining my group, Lucas has made great progress, both in the lab as well as his intellectual growth and understanding of the project. He has an excellent grasp, especially given his experience in my group, of the project, and he handles questions with competence and ease."
An Echols Scholar, Frye is a member of Alpha Chi Sigma, the professional chemistry fraternity, and Amuse Bouche, an improvisational comedy troupe. A graduate of Severna Park High School, he plans to pursue a Ph.D. in inorganic chemistry.
"After that, I'd like work as a scientist to develop catalytic technologies that reduce the risks climate change poses to human health and productivity," he said.
Ben Neubert
Neubert, of Lansdale, Pennsylvania, wants to computationally model the metabolism of E. coli bacteria in order to optimize production of therapeutically relevant compounds in the human gut.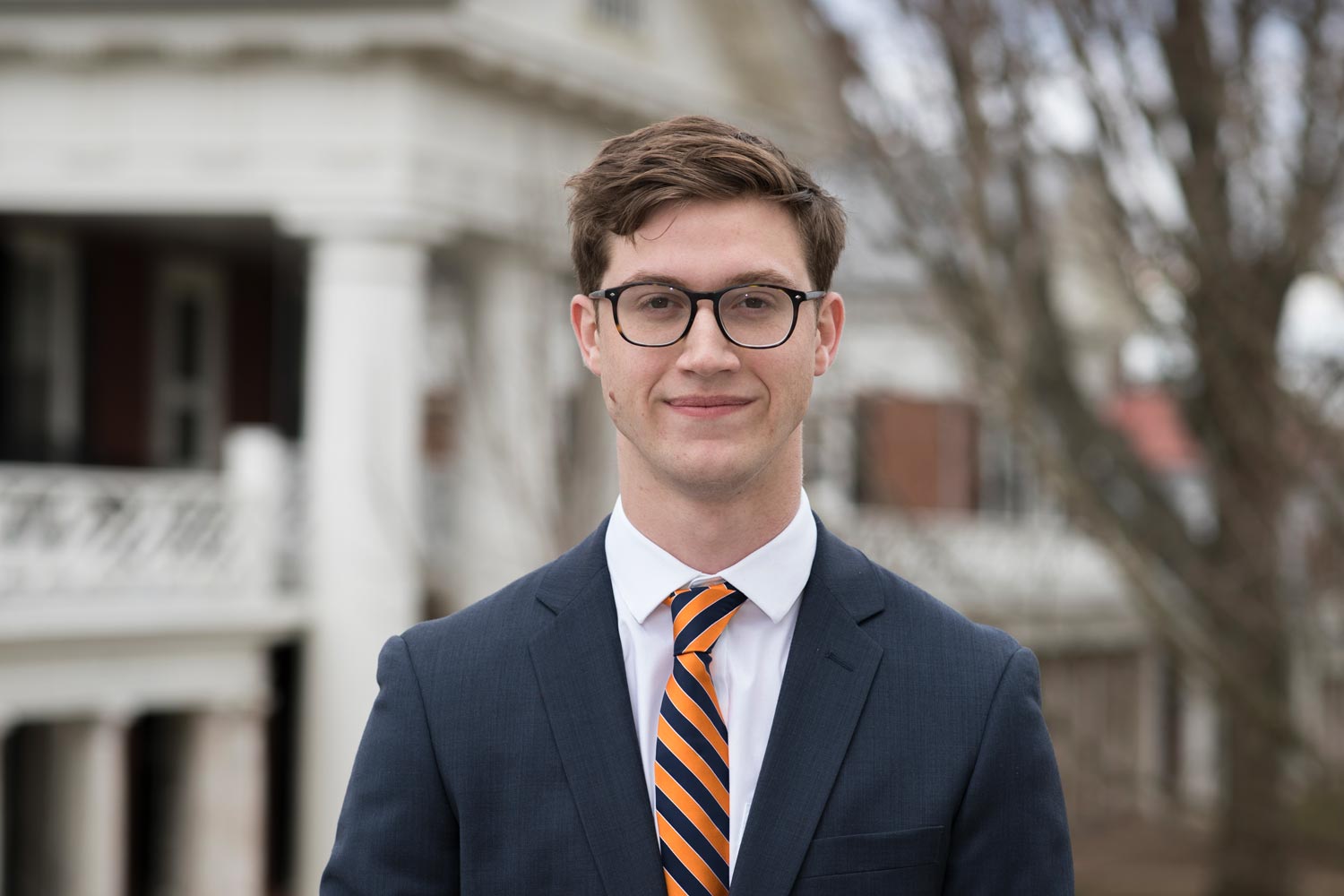 Neubert said the current modeling process takes several months to years when done manually, while automated techniques are only about 66 percent accurate.
"There is a general need to bridge the gap between time-efficiency and accuracy to increase the value of these genome-scale metabolic reconstructions," he said. "Optimization of the production of therapeutically relevant compounds can result in positive health outcomes for diseases, such as inflammatory bowel diseases and obesity. The compounds I will be focusing on play critical roles in the function of the gut of humans through regulation of immune function, maintenance of intestinal homeostasis and various other physiological processes."
"Microbes play an integral part of human health," said Jason Papin, a professor of biomedical engineering, in whose laboratory Neubert is working. "Microbes are everywhere around us, and in us, and our relationship with these microbes is important in protecting us against disease and in helping us with many normal physiological functions.
"These relationships between microbes and humans are so complex that we need computer models to try to understand them. Ben's project is focused on building computer models of specific bacteria that live within the human gut and using those models to predict how we can take advantage of these bacteria for medical applications."
Papin said Neubert is a very thoughtful student.
"He has a fantastic ability to understand complex concepts and to be creative about how to solve complex problems," he said.
Neubert has received Intermediate Honors and been on the Dean's List. He was an undergraduate teaching assistant for "Multivariable Calculus" and "Computational Biomedical Engineering" courses. He is a member of the Biomedical Engineering Society and a recipient of a Harrison Undergraduate Research Award. A graduate of North Penn High School, he plans to pursue a Ph.D. in the biomedical sciences.
"After graduate school, I will pursue a career in scientific research, through either academia or industry," he said.
Ryan Clark
Clark, of King George, will investigate the mechanisms by which focused ultrasound produces an immune response in triple-negative breast cancer.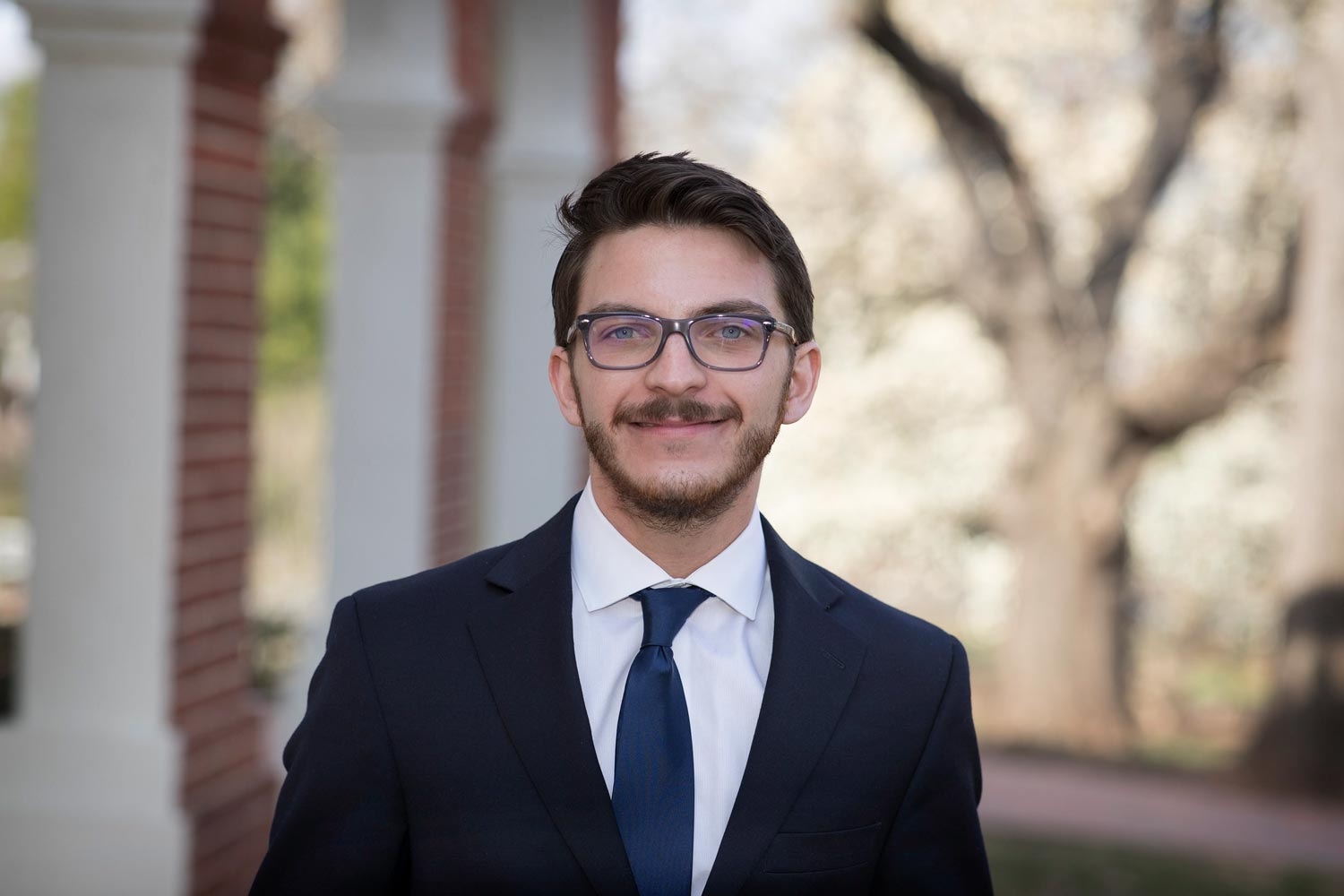 "Answering this question could help to produce new treatments for a deadly disease," he said.
"Cancer immunotherapy" refers to therapeutic approaches that use the body's own immune system to fight cancer.
"Despite incredible progress in the past few years in this field, breast cancer remains difficult to treat with immunotherapy because it is capable of 'hiding' from the immune system," Price said. "Ryan's project builds on evidence from the Price lab that applying focused ultrasound, which is essentially thermal sound energy, into the tumors makes the tumor 'visible' to the immune system. He wishes to understand why this happens and how we can make it more effective. If successful, it could open the door to many new non-invasive methods to treat this disease"
Natasha Sheybani, a biomedical engineering graduate student who works with Clark, said he balances his maturity and drive with a marked enthusiasm for life.
"Ryan is a highly diligent, creative and hard-working individual," she said. "As a researcher, he shows dedication and persistence in the face of experimental challenges, and more importantly, he is always willing to help, no matter the task. When confronted with a scientific problem, he takes it upon himself to delve into the literature and learn as much as he can about the topic. This has served him well in keeping up with the complexities of therapeutic ultrasound, tumor immunology, and cancer immunotherapy – topics that he has been exploring during his time working with me in the Price Lab."
A Rodman Scholar, Clark was an intern with NanoSTAR, a program that places students in a research laboratory for the summer, and a teaching assistant for the "Cell and Molecular Biology for Engineers" course. A graduate of King George High School, he plans to pursue a Ph.D. in biomedical engineering.
"This scholarship will give me a chance to gain experience designing and running my own research projects," Clark said. "I will be applying to Ph.D. programs in the fall and hope to make a career in research, so this scholarship will give me a chance to explore a research area I am passionate about before I decide on a field for grad school."
Article Information
March 28, 2019
/content/undergraduate-scientists-receive-major-research-awards