Taiwan's newly elected president has named University of Virginia alumnus David Lee as the country's foreign minister.
Lee holds two degrees in foreign affairs from UVA, a master's earned in 1981 and a Ph.D. completed in 1987. A native of Taiwan, Lee is currently his country's representative to Australia; prior to that, he was Taiwan's representative to the United States.
Another UVA foreign affairs graduate, Lin Cheng-yi, was appointed deputy minister of Taiwan's mainland affairs council, the main body overseeing relations with the Communist government of mainland China. He earned his master's degree in 1984 and his Ph.D. in 1987.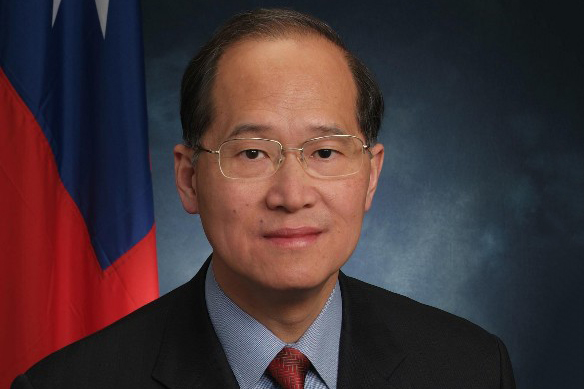 David Lee holds two UVA degrees in foreign affairs.

These appointments are part of the incoming administration of President Tsai Ing-wen, who takes office May 20. She was elected with a strong mandate and a legislative majority in January.
"David Lee is one of Taiwan's most respected, skillful and experienced diplomats," said UVA Asia expert Brantly Womack, himself a recipient of the China Friendship Award – mainland China's highest honor for foreigners, comparable to France's Legion of Honor medal.
"Lee faces very challenging tasks," the politics professor added. "Officially, Taiwan is the Republic of China, but only 22 small nations recognize the ROC as the government of China, so most of Taiwan's external relations are handled informally, by representatives rather than by ambassadors.
"The most challenging relationship that he will have to deal with is, of course, the relationship with mainland China, the People's Republic of China across the Taiwan Strait."
Womack said that technically relations between the ROC and the PRC are not a foreign affair, since both governments claim to be governments of all of China. "But it is the major complication in all of Taiwan's other foreign relationships. 
"The handshake between PRC President Xi Jinping and ROC President Ma Ying-jeou last December marked a historic improvement in the cross-Strait relationship, but Lee will be serving in the new administration of President Tsai Ing-wen," Womack said. The first woman to hold the presidency, Tsai's Democratic Progressive Party is skeptical of closer ties with China. "When Tsai and Lee take office on May 20, there could be rougher waters in the Taiwan Strait."
Article Information
April 18, 2016
/content/uva-alum-appointed-taiwans-foreign-minister