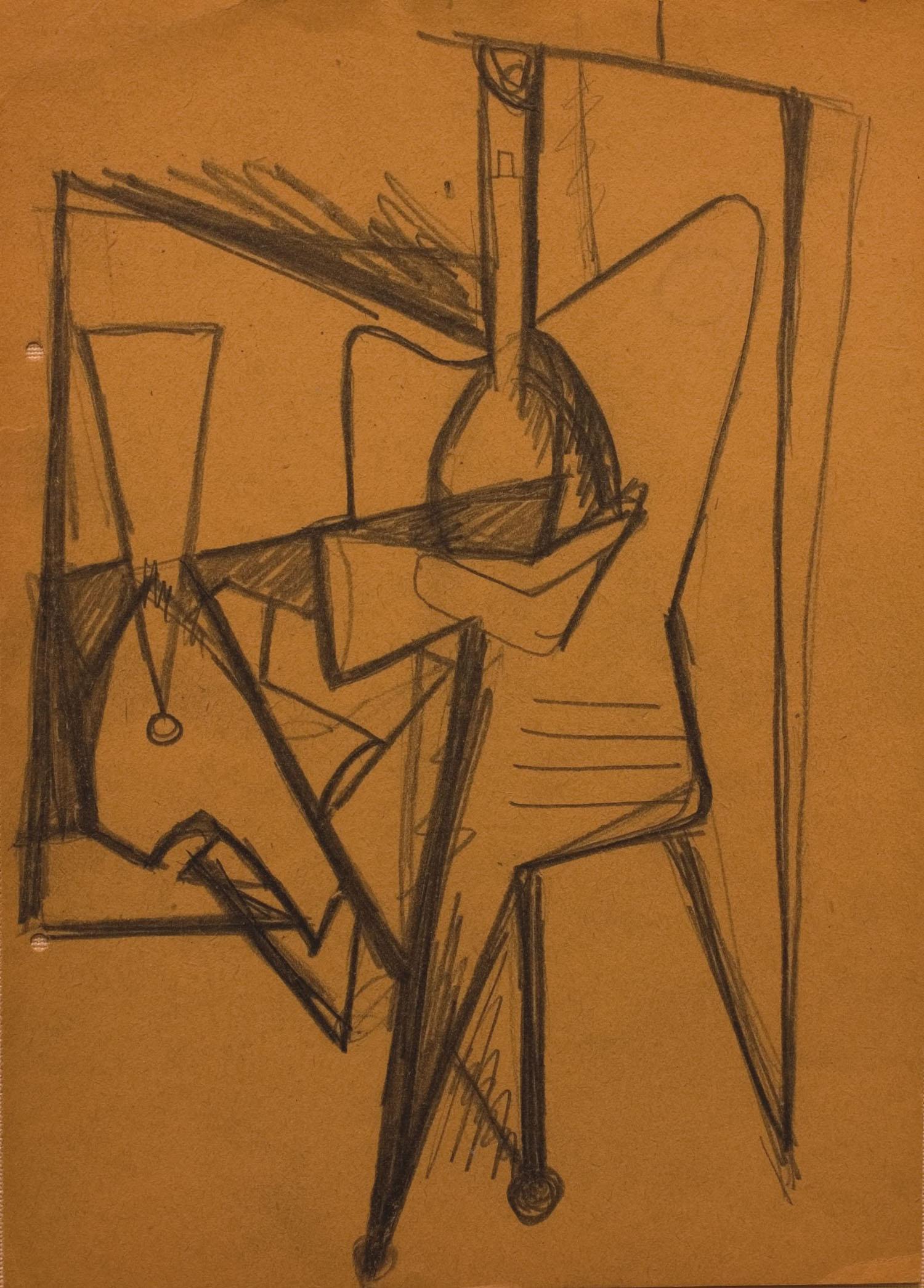 Aug. 1, 2007 -- The University of Virginia Art Museum will present pieces by Arshile Gorky (1904-1947), with the exhibition "Arshile Gorky: Drawings, The Early Years,"on display Aug. 24 through Oct. 28. The exhibition, previously seen at the CDS Gallery in New York, consists of selected works from the late 1920s through the 1930s and features about 15 drawings and one painting — mainly still lifes and figures — from a private collection courtesy of Jack Rutberg Fine Arts, a Los Angeles gallery.
"As a group the drawings and paintings mirror Gorky's stylistic evolution up to the point in the late 1930s when he began to truly digest and synthesize so many of his early influences on the verge of finding his own unique language and style," writes the late Gorky scholar Melvin P. Lader in the catalogue essay. "Examples of his absorption of Analytic Cubism, Synthetic Cubism and aspects of Surrealism are plentiful in these works."
Gorky, who escaped the Armenian genocide and came to the United States at the age of 16, studied at the Rhode Island School of Design. By the end of his career, he was an undisputed master of modern art and a seminal member of the Abstract Expressionists.
The exhibition was originally produced by the Los Angeles gallery Jack Rutberg Fine Arts in 2005, which also put together the catalogue "Arshile Gorky, the early years."
This exhibition is sponsored by the Eugene V. and Clare E. Thaw Charitable Trust, Acquavella Galleries, the Hans G. & Thordis W. Burkhardt Foundation and the University's ART$ Dollars program.
Noted art critic and historian Dore Ashton will give a Gallery Talk on Arshile Gorky Thursday, Oct. 4 at 5:30 p.m. in Campbell Hall room 160.
The University of Virginia Art Museum is open Tuesday through Sunday, 1 to 5 p.m. There is no charge for admission. Parking is available along Bayly Drive, off Rugby Road.