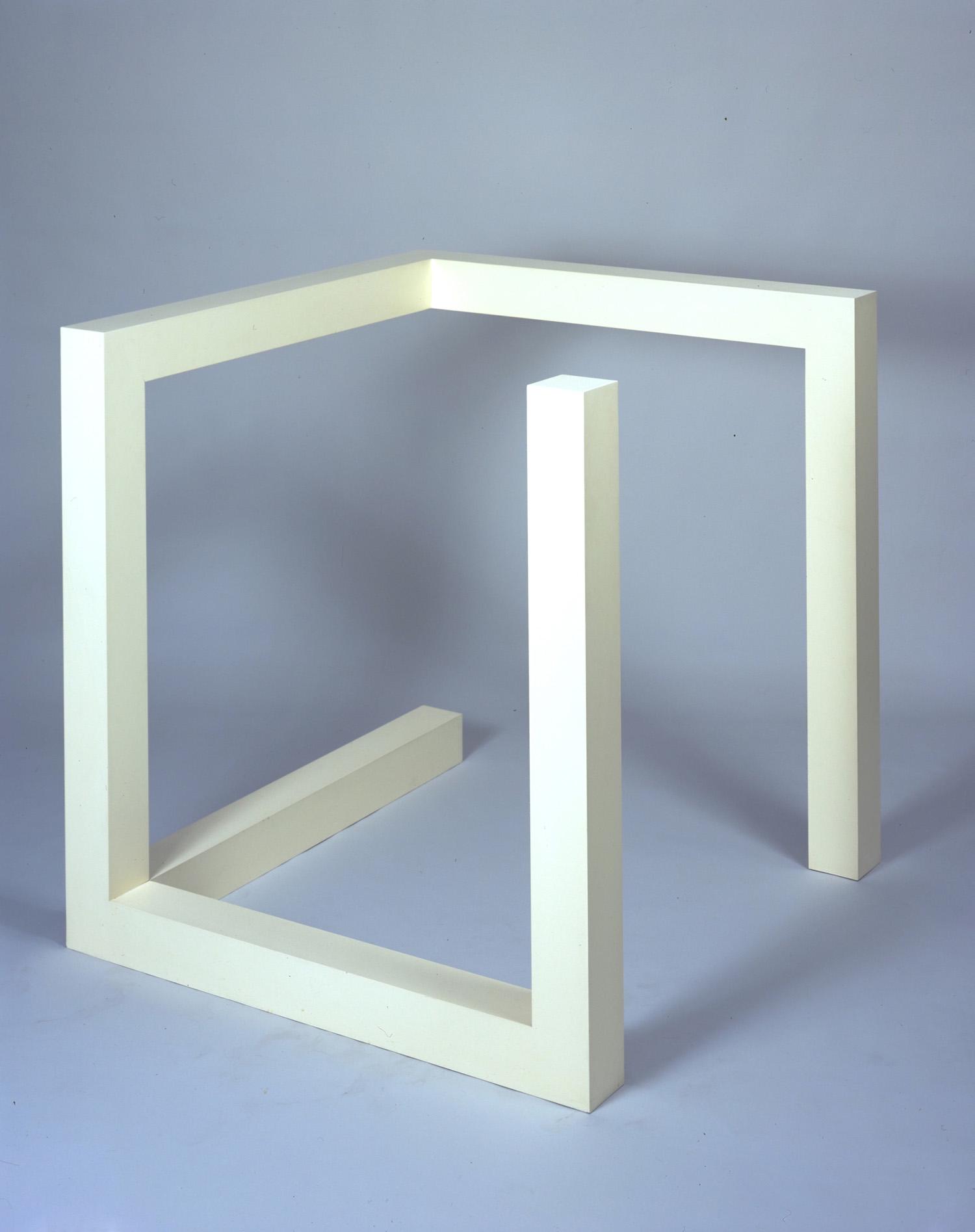 Aug. 17, 2007 -- The University of Virginia Art Museum will feature selections from its sculpture collection, focusing the exhibition on late 20th century works. During this period, sculptors began to use materials other than marble and explored more in-depth, conceptual ideas such as light, sound and weight.
Organized by Andrea Douglas, curator of collections and exhibitions, "Sculpture from the Collection," on exhibit through Oct. 3, highlights this experimentation in three dimensions by such artists as Isamu Noguchi, John Chamberlain and Claes Oldenburg. Their work, like others in the exhibition, suggests the importance placed on the unbounded exploration of materials and subject matter by post-1945 sculptors.
The works featured include Isamu Noguchi's "Lunar Landscape" (1943-1944), John Chamberlain's "Untitled" (ca. 1960), Rafael Ferrer's "Neon Corner" (1971), Sol Lewitt's "Incomplete Open Cube" (1974), Claes Oldenburg's "Split Button Model" (1981) and David Maxim's "Light Carrier" (1984).
This exhibition is sponsored by the University's ART$ program.
The University of Virginia Art Museum is open Tuesday through Sunday, 1 to 5 p.m. There is no charge for admission. Parking is available along Bayly Drive, off Rugby Road.