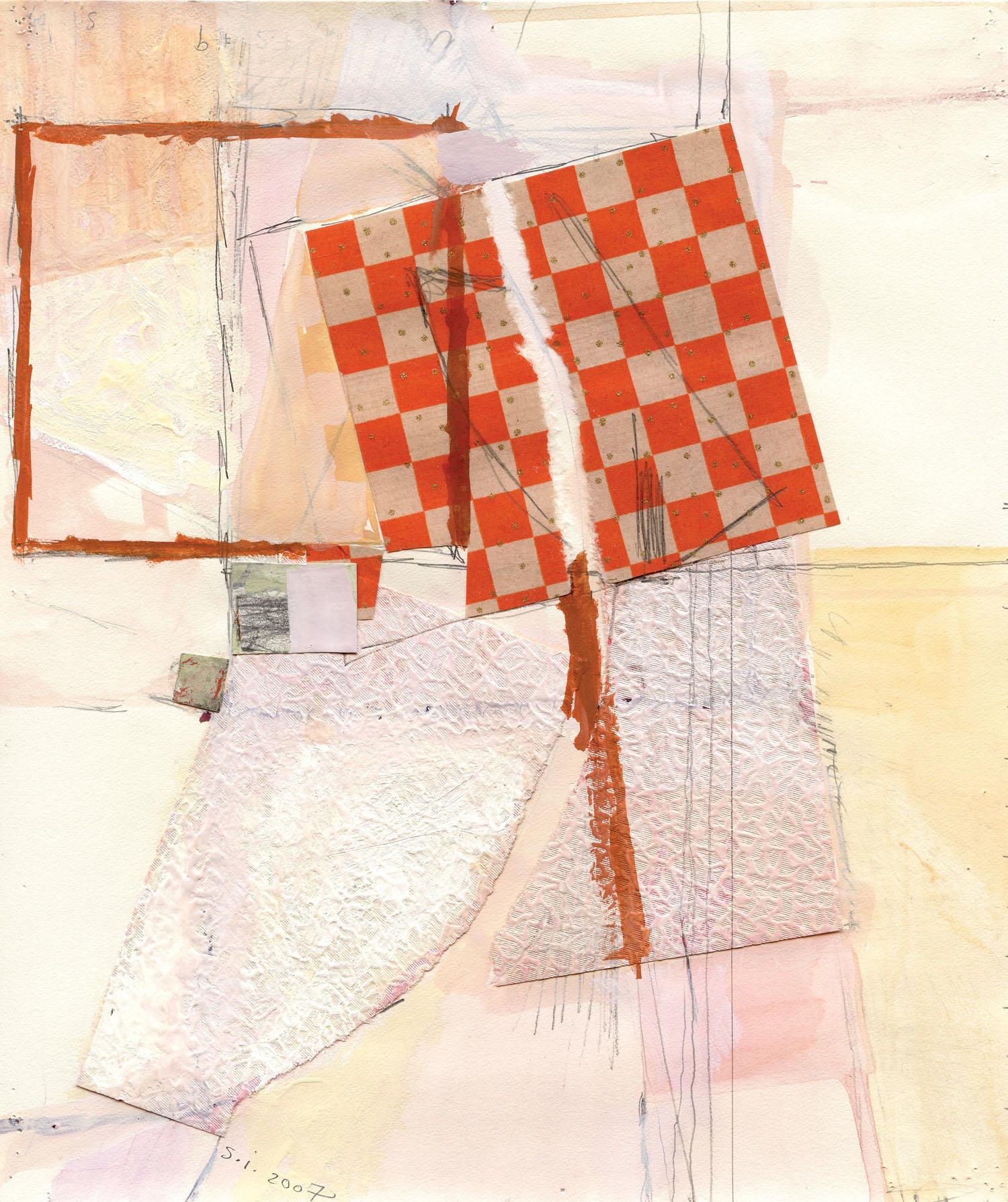 February 3, 2009 — "The Hand and the Soul: LeWitt, Slutzky, Iliescu" opens Friday at the University of Virginia Art Museum.
Sentence 28 from Sol LeWitt's seminal "Sentences on Conceptual Art" (1969) reads: "Once the idea of the piece is established in the artist's mind and the final form is decided, the process is carried out blindly. There are many side effects that the artist cannot imagine. These may be used as ideas for new works."
Robert Slutzky defines similarly his aesthetic foundation in "Transparency," a book he co-wrote with Colin Rowe. Under his theory, "the transparent ceases to be that which is perfectly clear and becomes instead that which is clearly ambiguous."
LeWitt's and Slutzky's assertions of artistic process are central to "The Hand and the Soul: LeWitt, Slutzky, Iliescu," an exhibition that includes LeWitt's "Wall Drawing #394," three of Slutzky's translucent and dynamic canvases from the late 1990s and Sanda Iliescu's "Poem Drawing (A Little Less)," wherein she writes, erases and rewrites Wallace Stephen's compelling poem "Anglais Mort a Florence."
Also included in the exhibition are collages Iliescu produced while editing her soon-to-be-released book, "The Hand and the Soul: Aesthetics and Ethics in Art and Architecture." Using discarded drafts from the manuscript, scraps of brown paper bag and other forms of detritus, Iliescu sews, glues and constructs her surfaces to produce work that rivals the monumentality of those produced by LeWitt and Slutzky.
In each artist's imagery, rational order gives rise to serendipitous glimpses of humanity in a dialogue about form, format and social context. According to curator Stephen Margulies, the exhibition questions the logic of excessive rationality.
Central to this exhibition is the notion of instruction. Slutzky and LeWitt were Iliescu's mentors, and in preparing for the exhibition, Iliescu mentored her own students in the creation of LeWitt's wall drawing. Although guided by a set of principles laid down by the late artist and translated at the University by Roland Lusk, one of LeWitt's assistants assigned to recreating his drawings, the sense of improvisation pervades the exhibition. 
Iliescu will discuss her work in relation to that of LeWitt's and Slutzky's in a Gallery Talk on Feb. 27, at 6 p.m. The museum's Final Friday reception will follow.
Complimentary parking is available in Culbreth Road Garage.
"The Hand and the Soul: LeWitt, Slutzky, Iliescu," which runs through April 19, is made possible with the support of the U.Va. Art Museum Volunteer Board, Arts Enhancement Fund and Arts$.
— By Jane Ford