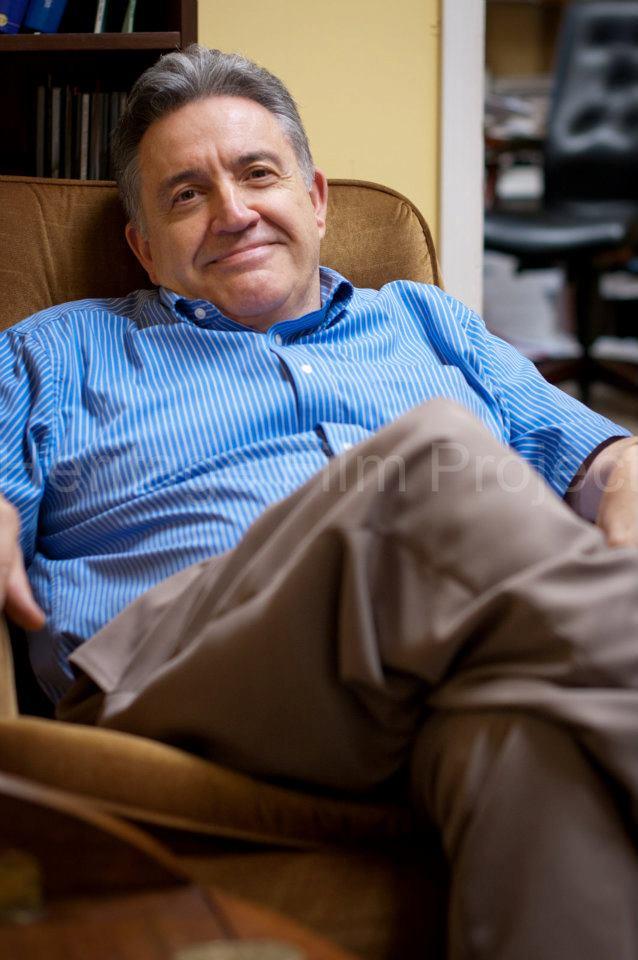 Raul Baragiola, Alice and Guy Wilson Professor of Engineering Physics and Materials Science in the University of Virginia's School of Engineering and Applied Science, died June 21 in Charlottesville. He was 70.
Baragiola had directed the Laboratory for Astrophysics and Surface Physics, which he founded in 1990. His multidisciplinary research interests were in the areas of astrophysics and astrochemistry, atomic physics, solid state physics and space sciences. A member of the 20-year Cassini mission exploring Saturn, he received many awards, including a NASA Achievement Award and a lifetime achievement award from the International Committee on Atomic Collisions in Solids for his work on ion-solid interactions.
Born in Sante Fe, Argentina, Baragiola learned to love science and astronomy from his father, he said in a 2014 documentary Eduardo Montes-Bradley made about Baragiola. He attended Instituto Balseiro in Bariloche, Argentina, held positions at Rutgers University and the Bariloche Atomic Center, also in Argentina, and was CEO of his own computer and software engineering company. 
A substantial part of his lab's work, supported by NASA and the National Science Foundation, consisted of modeling and laboratory simulations of surface processes in icy satellites, planetary atmospheres and magnetospheres, and astrochemistry.
In one interview, he said he was "someone who is always looking for questions. For me, the most fascinating stage is the very first, when an idea begins to take shape, when the elements of a problem are first discovered."
He elaborates on one of those big questions in the opening scene of the film Eduardo Montes-Bradley made in 2014 when speculating about time and eternity as he wanders between the graves at the U.Va. cemetery: "Maybe there is a universe out there where all the times are possible and all the spaces are possible, and what we don't have is the ability to go through paths in that universe to look for different things. You can't look for your grandfather in there because you don't know how to do that."
"Some people are larger than life, and Raul was one of those people," William C. Johnson, chair of materials science, wrote in remembering Baragiola. "He was a proponent of anyone whom he believed was being treated unfairly and, from his early years in Argentina to his last days at U.Va., he did not hesitate to speak truth to authority. Within the sciences and engineering, Raul advocated vocally and forcefully for women and under-represented faculty members.
"Raul was a vivid presence in materials science, and his example of fortitude, perseverance in the face of hardship, and courage will be missed by students, staff and faculty," Johnson wrote.
Catherine Dukes, a former student who is now a research scientist in Baragiola's lab, said, "He was dedicated to helping his students become the best independent researchers they could be, acting as a sounding board for experimental design, critiquing data analysis and shaping publications. He was always generous with his time and willing to offer advice on any and all topics. … Lunchtimes were spent discussing current events, politics, philosophical constructs, movies, books, and family – laboratory talk was strictly forbidden. … He had a great sense of humor and a very courtly manner."
Tom Skalak, U.Va.'s former vice president for research, wrote from his new post in Seattle as executive director of science and technology at the Paul G. Allen Family Foundation: "Raul was a productive researcher for many years, helping to shape a culture of passionate pursuit of knowledge and applications at the University of Virginia School of Engineering and Applied Science. This culture was essential in guiding the significant maturation of U.Va.'s Engineering School overall to a modern one with leading scholars and accomplished practitioners in a wide range of fields, well beyond his own area of expertise. He was willing to make his voice heard, with the intention of improving excellence for all."
He is survived by his wife of 46 years, Beatriz, and their three children, Verena, Valeria and Pablo, and three grandchildren.
Documentary by Eduardo Montes-Bradley: scroll down on Heritage Film Project Facebook page.
Media Contact
University News Associate Office of University Communications
anneb@virginia.edu (434) 924-6861