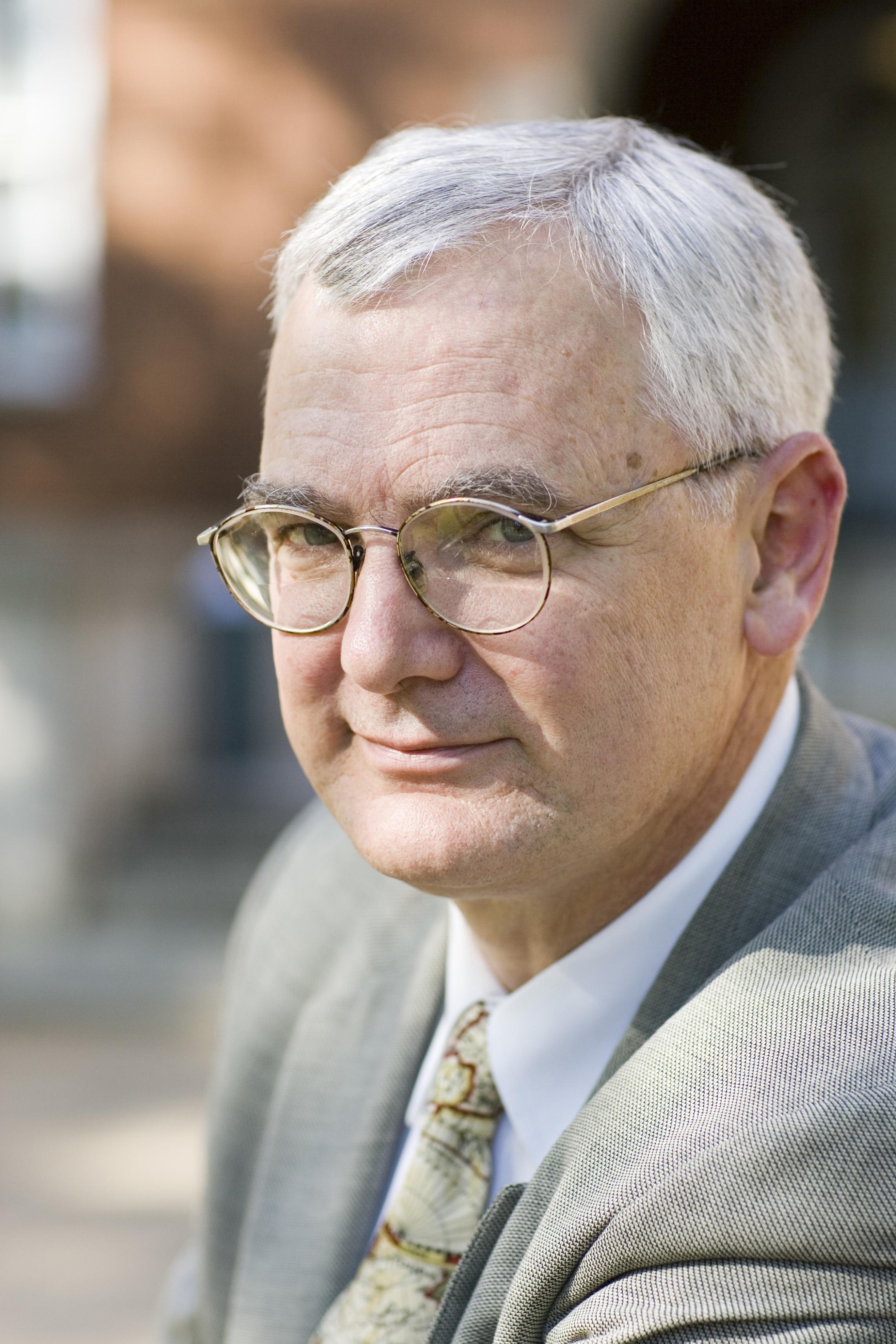 To describe the relationship between Russian Prime Minister Vladimir Putin and Russian President Dmitry Medvedev, University of Virginia professor Allen Lynch relayed a joke.
"The two of them are dining at a very fancy restaurant and the maître d' says 'What would Mr. Putin like?' And he says 'I'll have steak.' "And he says, 'And for your vegetable?'
And Putin replies, 'The vegetable will have steak also.'"
This, said Lynch, a politics professor in U.Va.'s College of Arts & Sciences, is an accurate representation of the relationship between Putin and Medvedev – a relationship in which Putin, who served as Russia's president for eight years before becoming prime minister in 2008, called the shots on many of the Russian state's most pressing matters during Medvedev's presidency.
Lynch said it is anecdotes such as this that help to inform the public's perception of Putin, who is closing out his four year-term as prime minister and is poised to assume his third term as president of Russia this spring.
In his new book, "Vladimir Putin and Russian Stagecraft," Lynch portrays how much of Putin's world view is prefigured in his personal biography. Long before he was tapped by former President Boris Yeltsin to succeed him as the leader of Russia, Putin joined the KGB as a 22-year-old in 1975. Lynch writes Putin was "unaffected by the murderous legacy of the Soviet secret police and its complicity in Stalin's terror."
"His grandfather was a chef for Lenin and Stalin, therefore inevitably reporting to the secret police," Lynch said. "His own father was a military commando in a secret police unit during the Second World War on the Leningrad front. So it is not surprising that young Putin would become enamored of life in the KGB. It was deeply imprinted in his own family background."
Lynch posits the Russian leader is poorly understood in the West, where he has been branded authoritarian and a holdover from the Soviet Union. In fact, Lynch writes, "Putin's government, while perhaps not very 'good' by Western political standards, is arguably one of the best that Russia has ever seen."
Lynch writes that Putin is very popular in his country for overseeing an immensely successful period of fiscal growth following the decade-long depression that set in during the last years of Mikhail Gorbachev's rule.
Still, he notes that evaluating Putin's legacy is a "tentative and risky enterprise." His assessment has been borne out by the mass protests that began after perceived fraud in December's parliamentary elections, which protesters say favored Putin's United Russia party. They also accuse Putin and Medvedev of "hijacking" the March 4 presidential vote because Medvedev agreed not to seek a second term, clearing the way Putin's return. Although his approval ratings have fluctuated in recent months, Putin is favored to win the election, which may have to go to a second round if he does not receive the more than 50 percent required to win outright.
Lynch will discuss his new book at U.Va.'s Miller Center on Feb. 24 at 11 a.m., and again during the Virginia Festival of the Book on March 22 at 2 p.m. in City Council Chambers. Both events are free and open to the public.
— By Jane Kelly
Media Contact
Assistant Director of University News and Chief Copy Editor, UVA Today Office of University Communications
danh@virginia.edu 434-924-6857