Just as the University of Virginia men's basketball team was starting full-squad practices in the fall, head coach Tony Bennett wrote "SOW" on a dry erase board.
Bennett explained to his players that the acronym, which stands for "Serve Others Well," would be their guiding light as they faced the challenges ahead – challenges associated with losing top players to the NBA, acclimating to new teammates and roles and defending an NCAA championship, plus challenges off the court associated with being UVA student-athletes, where academic expectations are just as high as athletic ones. And of course, the biggest challenge of all: having a global pandemic abruptly end your season, just as it approaches its crescendo.
"SOW," similar to the "United Pursuit" moniker that the Hoos used on their run to the 2019 championship, derives from one of Bennett's famed "Five Pillars" – servanthood.
"[It] means kindness and encouragement," Bennett explained on March 10, before the ill-fated Atlantic Coast Conference tournament. "I think that's really important when a lot is on your plate."
Today, with the novel coronavirus having turned March Madness into March Sadness, it's a plate that looks entirely different. But "SOW" still carries as much weight as ever with UVA players and coaches.
They may now be scattered physically, but emotionally, physiologically and spiritually, they are as connected as ever.
"It is important in these circumstances for us to consider the bigger perspective," Bennett said in the wake of the season's cancellation, "and act toward the greater good."
"SOW" is at the core of that tenet.
Before the start of the ACC Tournament, UVA Today asked five Hoos what "SOW" has meant to them in their daily lives and what their most valuable off-the-court lessons have been during their time at UVA.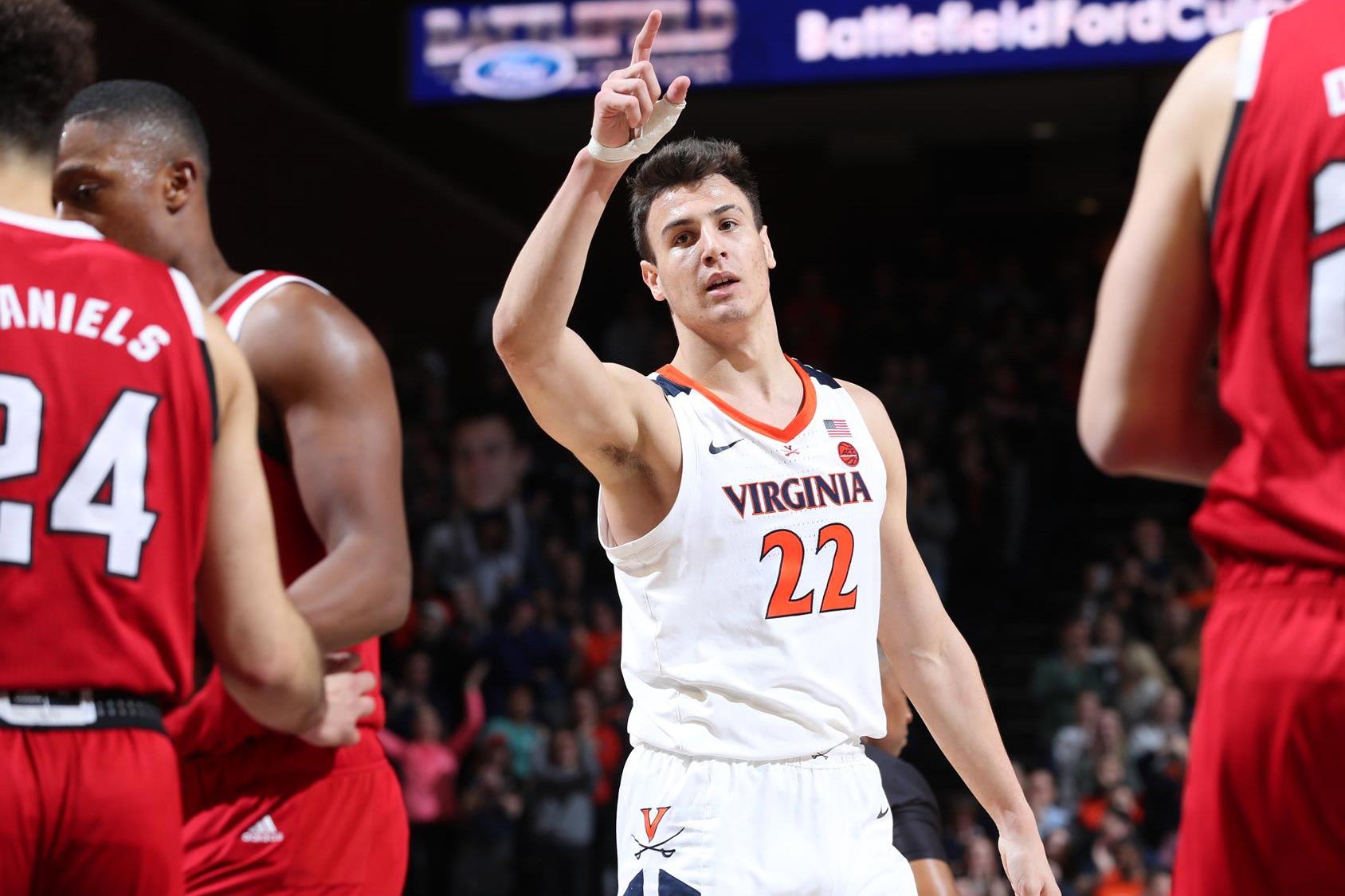 Francisco Caffaro said he felt the power of "SOW" when he had offseason surgery.
Francisco Caffaro
On SOW: "We all go through different stuff in our lives. Whenever somebody's not feeling 100% or something happens to somebody – if it's surgery, something happened with your family or you need help – everybody is right there.
"When I had surgery before the start of the season, everybody on the team was messaging me to see if I needed anything, and they came to visit me at the hospital. They just wanted to let me know if I needed anything, they were going to be there."
Most valuable lesson: "Learning how to be a good teammate, because we're a really close team. We go out to dinner together a lot and hang out with each other a lot. I feel that's the big thing – how to be a good person."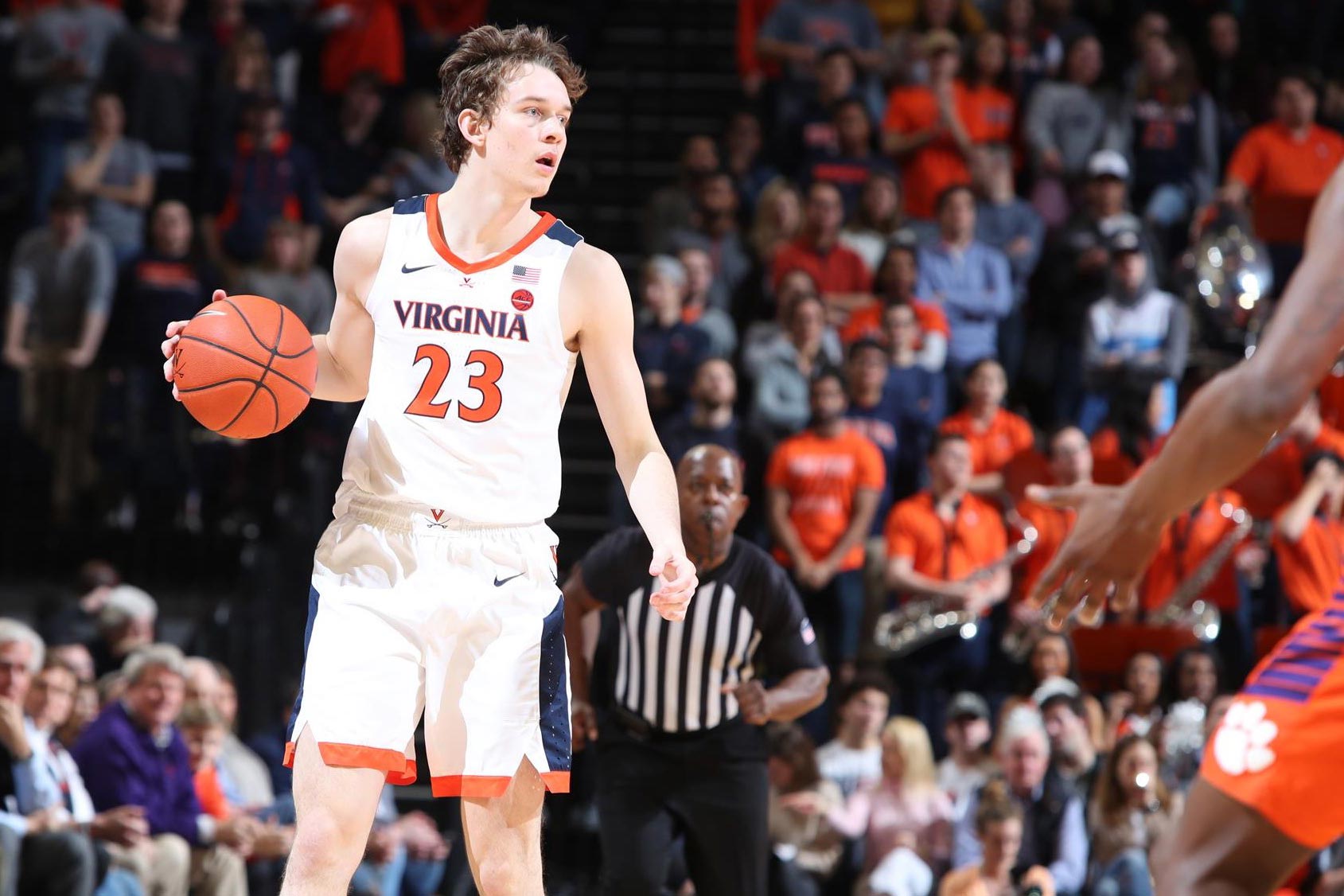 Kody Stattman, far from home and without his own vehicle, said teammates often give him a lift.
Kody Stattmann
On SOW: "It's about serving each other, both on and off the court and just in life in general. There's not an 'I' on the team; everybody just serves each other. I don't have a car here and teammates give me rides from my apartment to school and from my apartment to JPJ if I miss the bus or something."
Most valuable lesson: "Just be prepared for anything and have strict control over yourself because you can't let things like schoolwork slip. You have to be organized and prepared for things like that."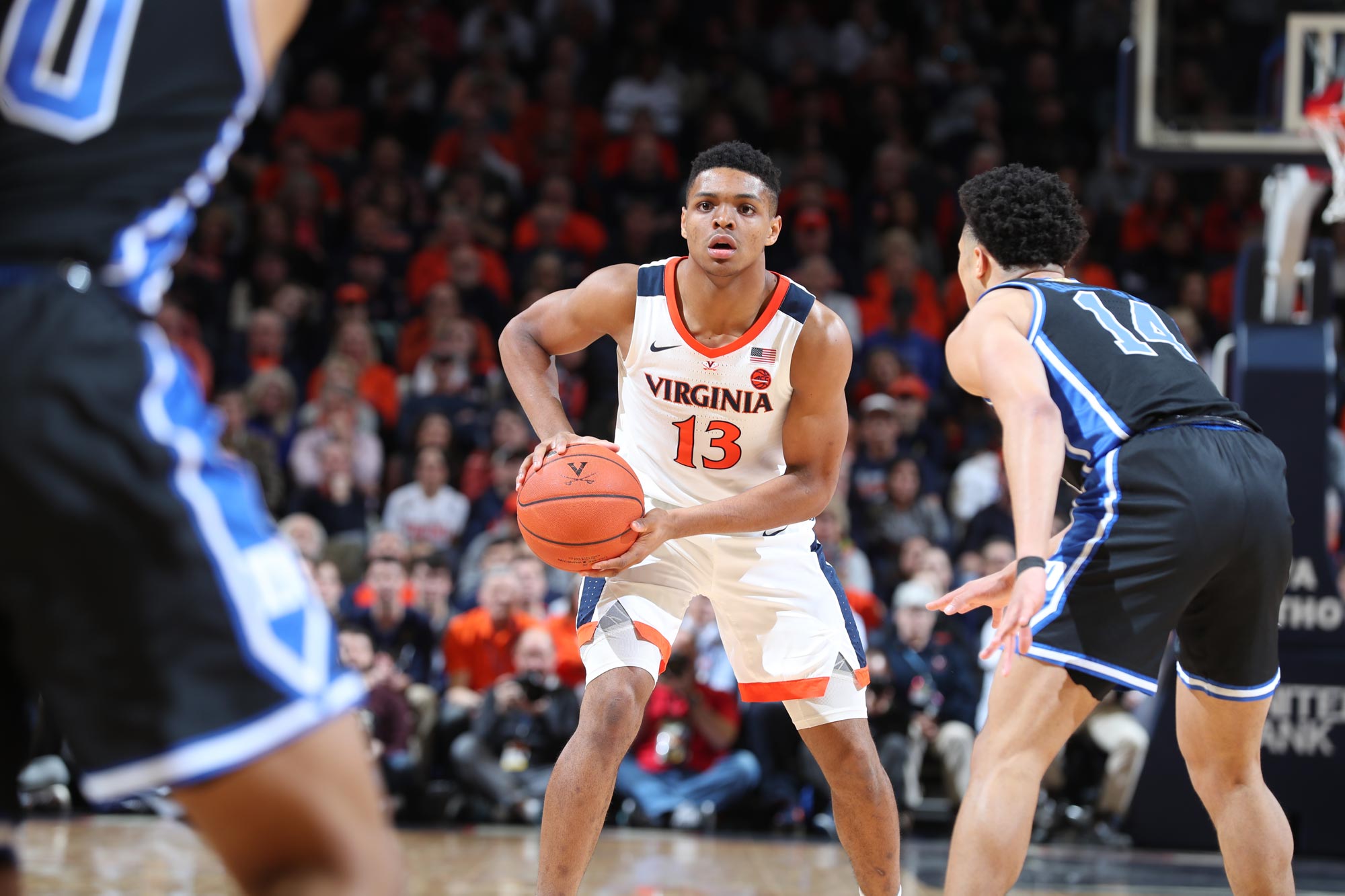 In his first year with the team, Casey Morsell has found "a great culture, a very unselfish culture. Every man really cares about the next man."
Casey Morsell
On SOW: "It's definitely the foundation for how we play, especially on the defensive end and always being in gaps and being there for one another when one man gets beat or is down, and also offensively, when our bigs screen for guards to get them open. It's the perfect slogan for how we play as a team.
"And off the court we're always serving each other. We're always doing favors for each other, not expecting anything in return. We have guys who get dinner for each other and there's none of that, 'Hey, you owe me this, you owe me that.' Getting rides are never a problem. Guys are always willing to do whatever is needed. It's just a great culture, a very unselfish culture. Every man really cares about the next man. It's a great place to be."
Most valuable lesson: "Mainly to stay locked in and network and meet people. I think that also goes under 'Serve Others Well.' Jay [Huff] and Mamadi [Diakite] and other guys have introduced me to so many different people. That's one thing the seniors and other guys do is help you meet people and get yourself out there."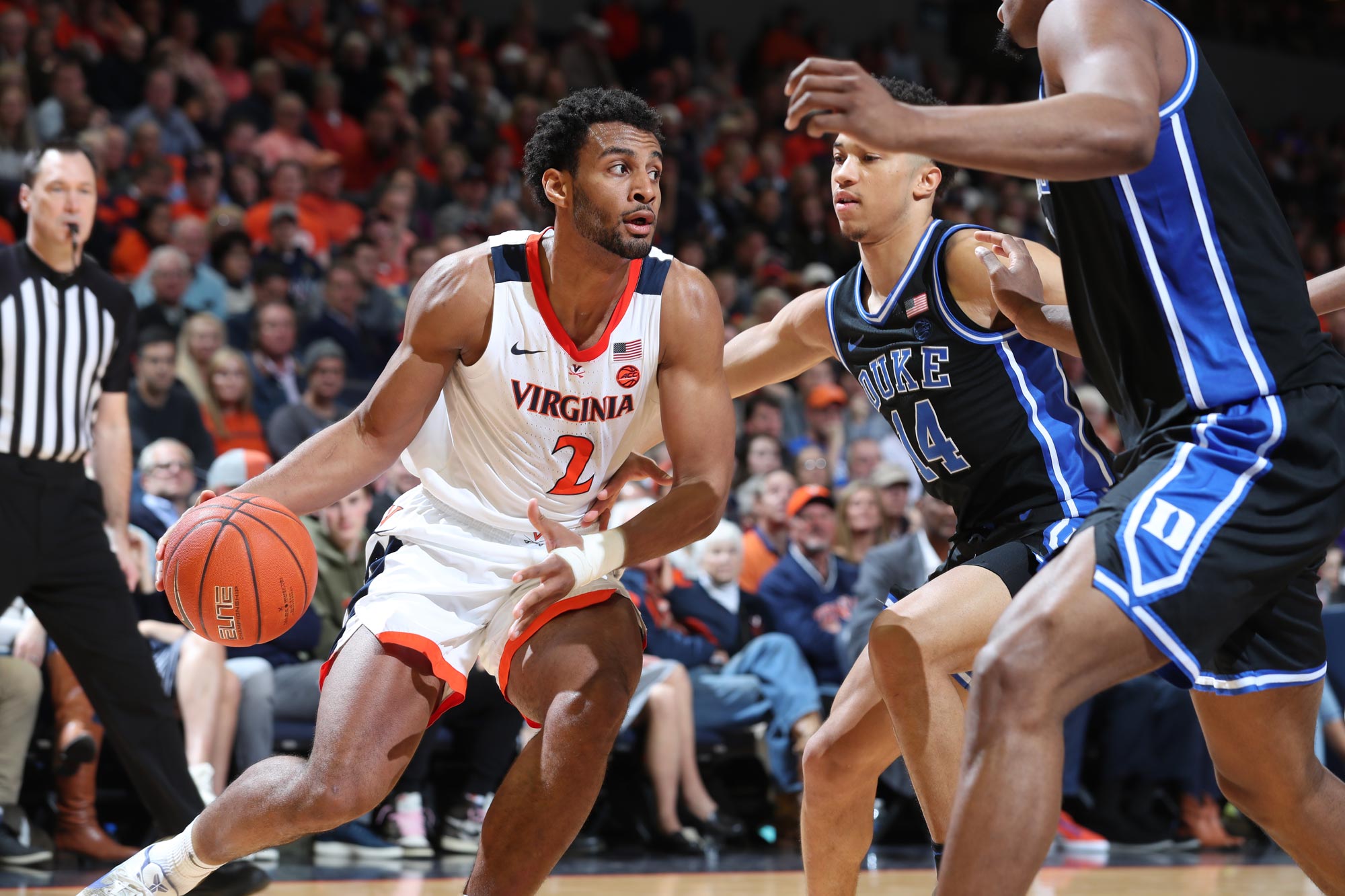 Fifth-year senior Braxton Key said servanthood is something that the team has internalized, manifesting itself in many small ways.
Braxton Key
On SOW: "It's one of our pillars – servanthood – and just being able to serve in any way possible. On the court, that's talking with teammates more on offense and defense and playing unselfishly. Off the court, it's just doing everyday little things that have been instilled in us. It's not necessarily concrete things; it's more of internal things where guys are just willing to help and serve each other."
Most valuable lesson: "Just taking every experience and being thankful. Whether it's good, bad, ugly – just be thankful for every opportunity you're given."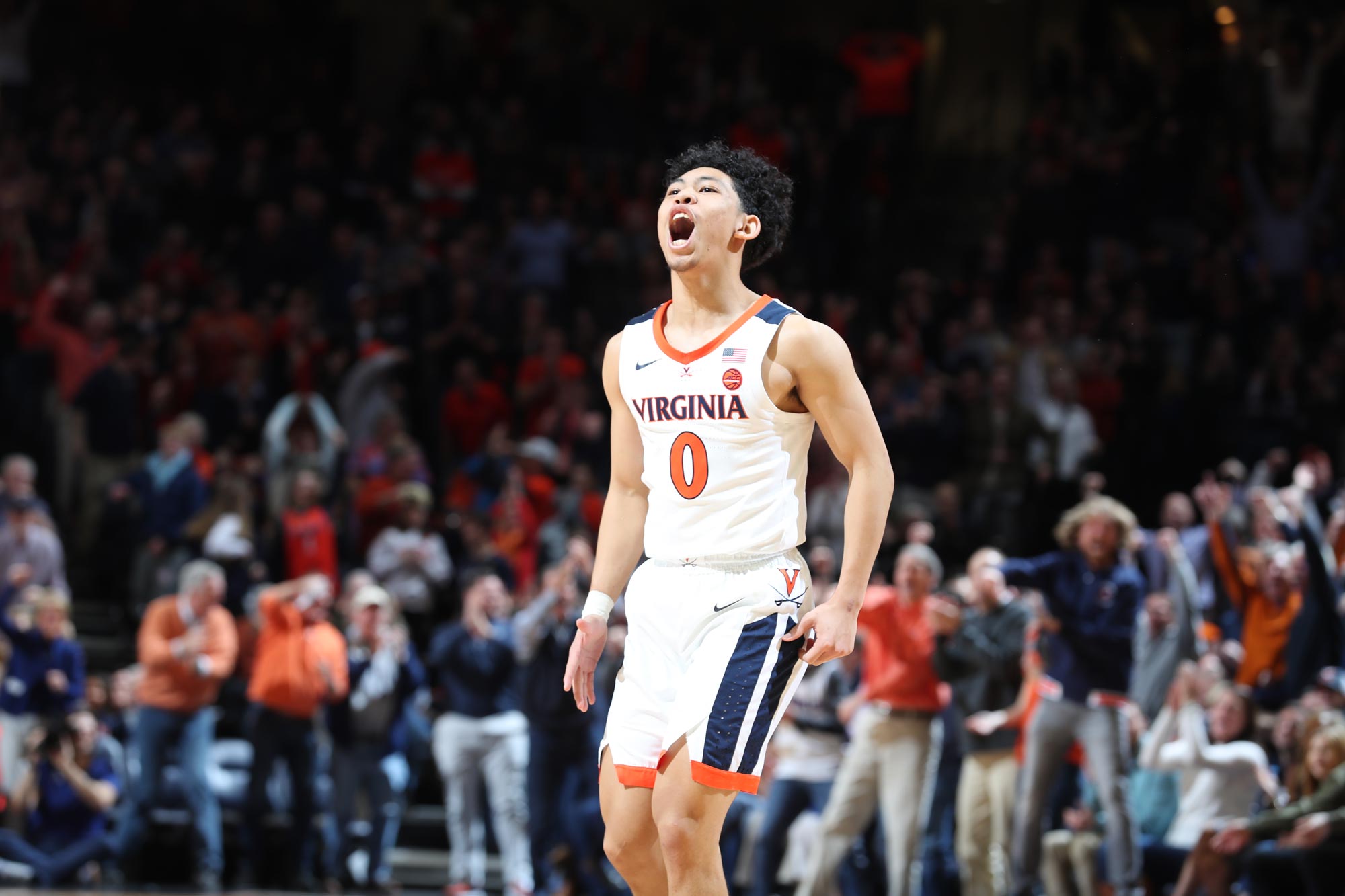 Sophomore point guard Kihei Clark says servanthood and another team pillar, unity, go hand-in-hand.
Kihei Clark
On SOW: "Serve Others Well means that guys who have been through situations – like last year – try and lead others well, just serving each other on and off the court. It kind of goes together with 'United Pursuit.' They're sort of integrated. We're just a united family, and unity is big."
Most valuable lesson: "Just servanthood. Being a part of the community, and giving back to the community. I know we mean a lot to people. When we go to the hospitals and visit families and do stuff like that, I know that it means a lot to them."
No matter how things ended, UVA players and coaches will have "SOW" in their thoughts.  
"We talk about it all the time," Bennett said. "Let's be kind to each other. Let's encourage each other."
All-Quarantine Skills Challenge 2020 @UVAMensHoops @BleacherReport @HoHighlights @SportsCenter pic.twitter.com/ERZr5BBOUA

— Grant Kersey (@WhiteMamba_GK20) March 19, 2020
Article Information
March 24, 2020
/content/uva-basketball-players-reap-what-they-sow