"Our drive for understanding satisfies a deep human need for knowledge; it is a noble and vital endeavor," Executive Vice President and Provost Elizabeth "Liz" Magill told a roomful of University of Virginia researchers on Thursday.
"Advancing knowledge, deepening understanding, discovery, technological advance – these are the developments that have been responsible for singular and spectacular improvements in the human condition and our natural environment."
Magill gave the keynote address at a symposium celebrating the University's "3Cavaliers" program, launched in 2018 to offer rapid seed funding and provide clear and direct support for early, creative, collaborative and consequential research and scholarly activity by faculty.
The program – called 3Cavaliers because it was designed to unite three faculty members from disparate disciplines around a new interdisciplinary research idea – awarded seed grants from $15,000 to $60,000. The program provided more than $4.5 million toward 77 projects involving 231 researchers, many of whom attended Thursday's event.
The 3Cavaliers projects are wide-ranging, including an effort to visualize glucose metabolism in live tissue, a project to design technology-enhanced learning environments, a study to improve muscle regeneration, a study exploring the experiences of black immigrants from Africa and the Caribbean in U.S. schools, and 73 others. To see videos on the projects, click here.
 "Collaboration across disciplines is often necessary to develop holistic and meaningful solutions to complex problems facing humanity through the convergence of knowledge, methods and culture, but it is hard to do without a deliberate effort," Melur "Ram" Ramasubramanian, UVA's vice president for research, said. "That is why the 3Cavaliers program was launched by my office as the first initiative soon after my arrival at UVA, providing a mechanism to test new ideas quickly.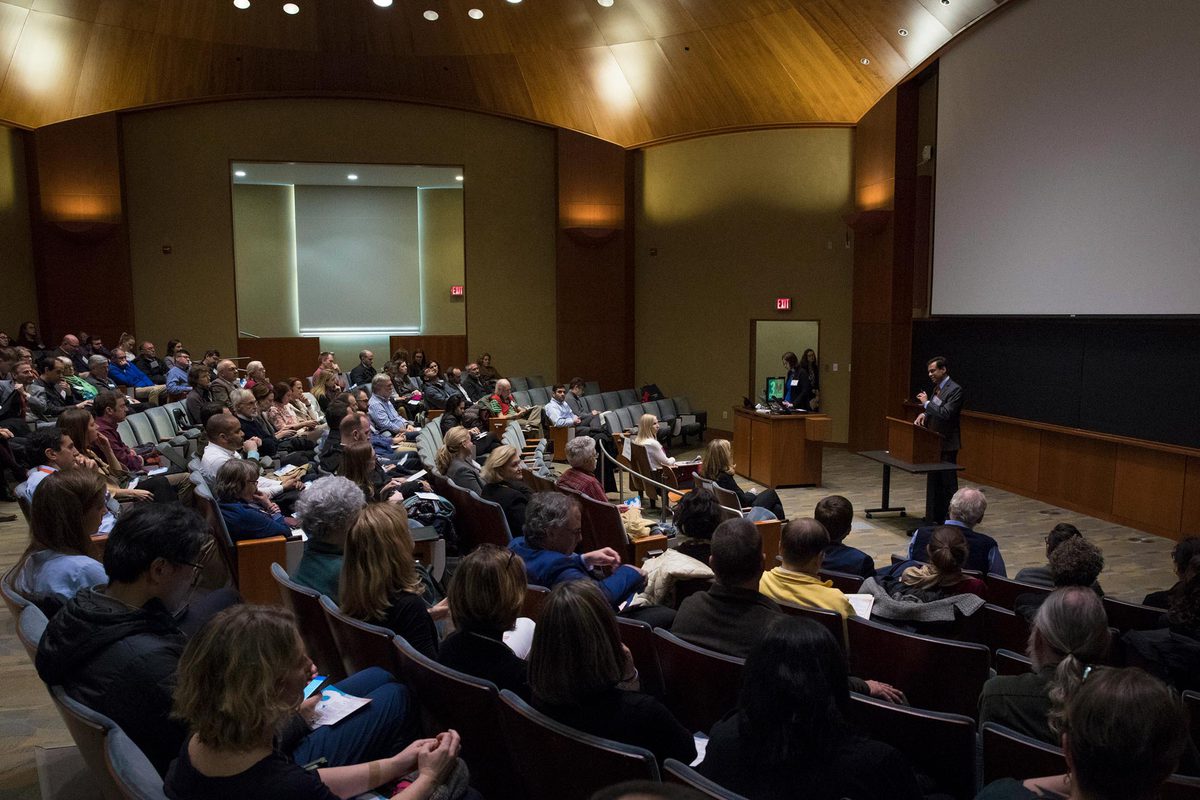 Melur "Ram" Ramasubramanian, UVA's vice president for research, launched the 3Cavaliers program in 2018.
 "The more tested ideas we have in our research portfolio, the more competitive our researchers will be when applying for extramural support. 3Cavaliers achieves this niche of enabling researchers to get their concepts tested and generate preliminary data, and build the basis for growing UVA research that is great and good."
With direct sponsorship from the Office of the Executive Vice President and Provost, 3Cavaliers is funded primarily through a Strategic Investment Fund award to the Office of the Vice President for Research, with additional funding from most schools, the research institutes and the UVA Library.
"I'm struck by the fact that each 3Cavs team represents diverse viewpoints, experiences and backgrounds – all of which add to this distinct program and facilitates an environment of creation and innovation at UVA," Magill said.
She spoke of how knowledge is inherited by each succeeding generation as part of a "fellowship of scholars and teachers and students and trainees who are devoted to – driven by – a desire to figure something out, to get it right, to increase our understanding, our knowledge, and then to share what they have learned with the broader world."
She recognized the value of the 3Cavaliers program for inspiring faculty researchers in the sciences and the humanities to think creatively and boldly to seek solutions and answers to some of society's most pressing problems and issues. She noted that the administration is "absolutely dedicated to our mission of generating knowledge, and we have outsized ambitions for the future."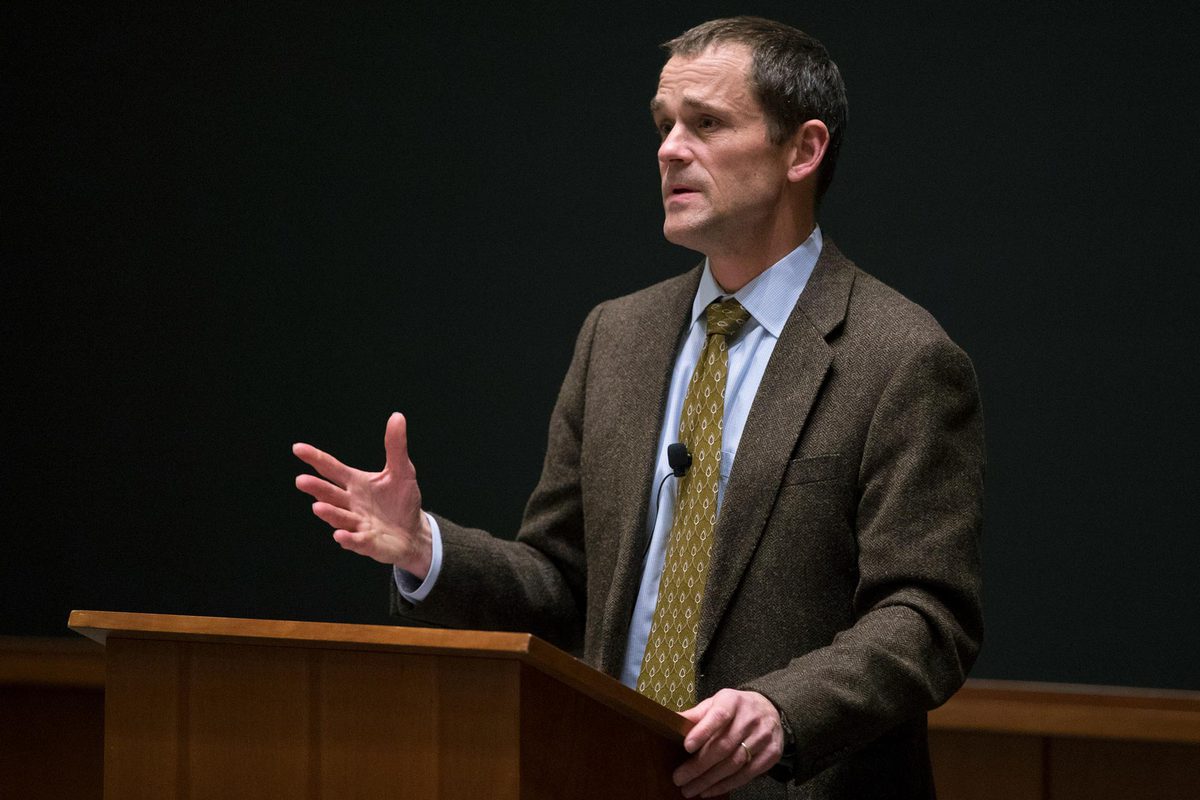 "I want you to know I'm a big fan of this program and of the work that you are doing," UVA President Jim Ryan said at the symposium.
The 3Cavaliers is supported by a University-wide faculty expertise database that helps researchers from all disciplines find each other, connect, put together proposals and pursue innovative ideas that otherwise would not be possible if worked on from only the perspective of a single discipline. The program specifies that the teams be made up of at least two disparate disciplines, located in different units or schools. The idea is to kick-start each project with enough funding to gain some preliminary results that could achieve significant external funding and eventually findings and technologies that benefit and better society.
At least half of the funding to a given project supports the training of graduate and undergraduate students and postdoctoral fellows, and the rest for lab expenses, support staff and necessary travel.
UVA President Jim Ryan thanked the program's participants early in the event and expressed admiration for their projects.
"Bringing faculty together across disciplines and schools is an increasingly important way to solve some of our most pressing problems," he said. "The funded projects are exactly the kind of work this university should be doing and the way we should be doing it. We're going to continue to provide seed funding so that projects can get off the ground right away. I want you to know I'm a big fan of this program and of the work that you are doing."
Ramasubramanian noted, "We are very happy to see the faculty excitement and engagement with the 3Cavaliers program, and we hope to repeat this success in the future. Our faculty rose to the occasion and we're starting to see exciting results already."
Media Contact
Office of the Vice President for Research
Article Information
December 12, 2019
/content/uva-celebrates-research-mashups-during-event-featuring-3cavaliers-projects