Day in and day out, the University of Virginia's Curry School of Education strives to instill in its students the skills that will transform them into thought-provoking and innovative teachers and leaders.
But even as those students earn their degrees and venture beyond Grounds, members of Curry's faculty become equally concerned with assessing just how effective those newly minted educators are inside their own classroom walls.
"We're doing research here around a very important societal problem: the assessment and evaluation of effective teaching," Robert Pianta, dean of the Curry School, said. "We want to see how the University can stand out in a way that enables the research activities that we are doing here to be useful when it comes to solving that very important problem."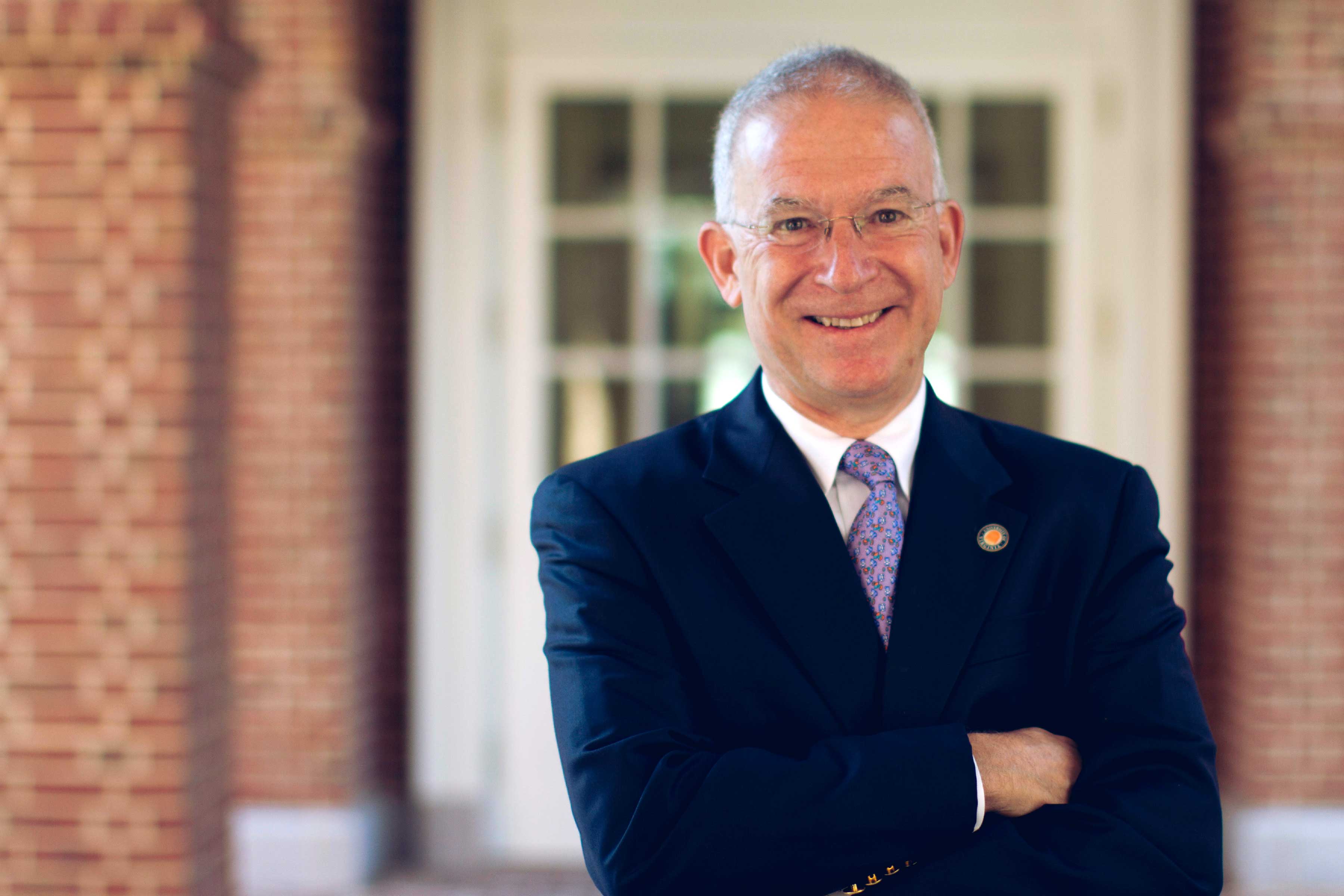 CASTL aims to advance science on policy and practice in pre-K through college education. (Photo by Jane Haley)
And for the past decade, such has been the mission of CASTL – the Center for Advanced Study of Teaching and Learning – which Pianta founded and is now under the direction of Curry Associate Professor Jason Downer.
"We're taking a look at teaching through a scientific lens, but in a very applied way that will make a difference in our libraries, public schools and communities," Downer said.
According to Downer, the research being done at CASTL into education policy and practice spans education from child care programs for toddlers all the way to community colleges and four-year higher education institutions.
Additionally, CASTL concentrates on the effective integration of developmental science and education by studying not just where students are developmentally, academically and cognitively, but also socially and emotionally.
"We're doing a lot of work that is focused on how to help people become good citizens and relate well with others, alongside our mission of being able to make sure they are learning how to read and be good at math and science," Downer said.
Downer, who became CASTL's director in 2013, said that part of what has contributed to the center's success over the past 10 years has been its collaborative nature paired with intellectual rigor.
"The culture of the center and the quality of the work is so top-notch and unique, it was really important to me to try to help sustain that and keep it going," he said. "I want to make sure it continues to grow and prosper, as this is a place that fosters interdisciplinary research around teaching and learning."
Downer said one of the center's biggest achievements has been the creation of an observational measure of the quality of classrooms known as the Classroom Assessment Scoring System, or CLASS, which is used at both the primary and secondary level.  
"It's a new way of thinking about what matters in classrooms," Downer said. "In early childhood classrooms, for instance, it's not as much about having the right toys or books, but more about the interactions between the adults and kids in the classroom, because that's what really drives learning."
Research Associate Professor Bridget Hamre has been leading efforts aimed at improving the quality of pre-K and child care experiences for children in communities across Virginia, using UVA-developed tools like the MyTeachingPartner coaching model, which is also used in elementary and secondary schools, and an online course developed for early childhood teachers.
"She's able to do that work now because of the research we were doing 10 years ago," Pianta said. "It shows the virtuous cycle of this kind of work, and its contributions to the commonwealth."
Those contributions also go far beyond Virginia's borders, with partners in places like Kyrgyzstan, Ecuador, Chile and more.
"Countries all around the world are accessing the tools and research capacity here at the Curry School to build their own early education systems, and with international collaborators like the World Bank, it really shows the kind of global reach of our work," Pianta said.
From motivational intervention tools focused on trying to get students to be successful in the community college atmosphere to a kindergarten-readiness program, Downer said the tangible results that CASTL has produced have been made possible by ensuring the research reaches the desks of state and federal policymakers.
"The idea is to translate the research into practice," he said. "We're continuing to try to make sure that we are working with policymakers, in the state and federally, to ensure the things we are learning will actually get integrated into everyday practices in schools and universities."
Hamre said the collaborative nature of CASTL also lends a hand to ensuring that the ideas developed within the center have a practical and far-reaching use.
"A number of graduate students who leave us and take tenure-track positions at other institutions often comment about how they got acculturated to a collaborative approach to research while at CASTL," she said. "Many of them have worked hard to create similar kinds of collaborative approaches at the universities they have gone to."
One such alumna, Faiza Jamil, now an assistant professor of child development at Clemson University, said her time at CASTL developed the foundation that she relies on in her new role.
"CASTL helped me think about research in a flexible and interdisciplinary way," he said. "I learned how to listen to feedback from many different perspectives and chart a course forward. It also helped me think about the type of experiences I would like to create for my own graduate students to help them become skilled researchers."
Pianta said CASTL has become the ideal place for a team of people who are dedicated to evaluating and improving the quality of teaching to turn their research into reality.
"When you get good people working together around interesting ideas, you attract more good people, ideas, projects and research, and the impact grows," he said.
And now, with a decade of service to build upon, the focus is on continuing that impact into the future.
"I think the field at large recognizes UVA as a place to come to for work that is not just theoretical and academic, but that really can have implications at a broader scale," Hamre said. "That ability to be doing research that can make a tangible difference is something we really value, and CASTL's 10-year anniversary is a time to reflect on what we want to achieve and be thoughtful about the ways in which we can continue to have influence."
Article Information
January 9, 2017
/content/uva-center-making-classrooms-better-child-care-grad-school