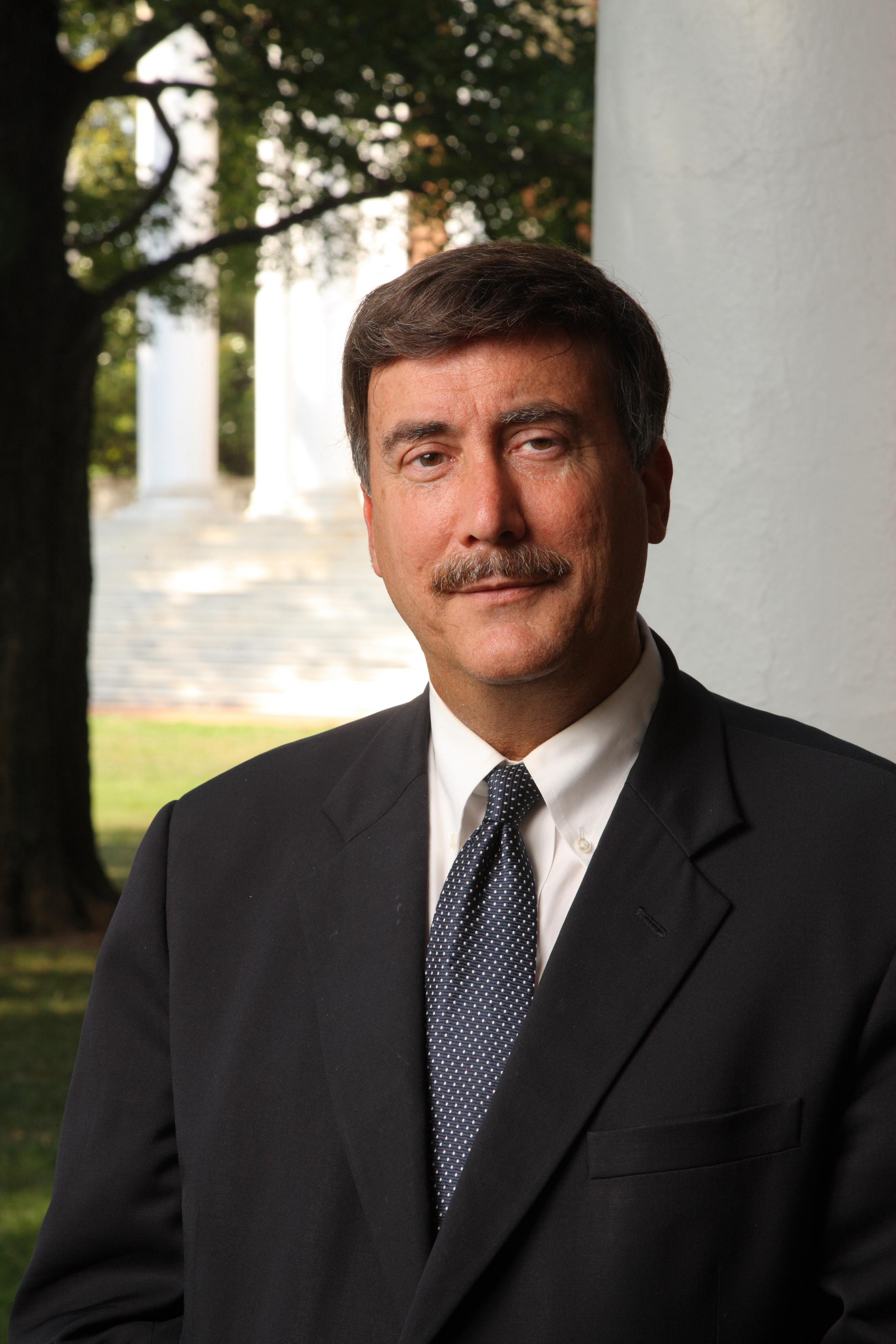 March 5, 2009 — Larry J. Sabato, director of the University of Virginia
Center for Politics
, has announced a new international initiative aimed at enhancing dialogue among citizens of democracies around the world, and exploring avenues for enhanced civic engagement within democratic societies.
"Though all democratic governments vary, each one ultimately depends on citizen participation to survive. Active citizens must be afforded many opportunities to influence the civic affairs of their country," said Sabato, the Robert Kent Gooch Professor of Politics. "If we expect citizens to participate in the serious game of democracy, then they must first understand and appreciate the rules of democracy."
The new international initiative, called Global Perspectives on Democracy, will foster citizen-to-citizen dialogue among the United States and other democratic societies around the world.
In partnership with the U.S. State Department and other governmental and non-governmental organizations, the initiative will identify groups of international citizens to participate in either in-country workshops or programmed citizen-exchange trips to the United States. The immersion program will focus participants on core aspects of citizen participation within democratic societies, such as:
•    Foundational principles of democracy and representative government;
•    Real world political skills such as advocacy, communications, networking, and the global contextualization of current events;
•    Identifying avenues for successful participation in political activities; and
•    Cultivating at-home resources, mentors, and available governmental and NGO resources and opportunities to enhance citizen participation.
"The establishment of a democratic form of government is always a great achievement, but it is just the first step in a long march, as citizens of the United States have learned in an ongoing, 400-year-old experiment with self-government," Sabato said. "From the landing of English settlers at Jamestown, Va. in 1607 through to the present day, the struggle has been to live up to the principles of this form of government. To that end, democracies all across the globe must learn from each other and identify best practices in an effort to challenge and involve their citizenry."
Sabato was in London last week to deliver a series of lectures, including the distinguished 2009 Douglas W. Bryant Lecture at the British Library. Sabato met with members of Parliament, the Foreign Press Association, the English Speaking Union-Mid Atlantic Group, and was hosted by the City of London Corporation for an address to U.Va. alumni living in the United Kingdom.
"The strong relationship between the people of the United Kingdom and United States demonstrates that diplomacy finds lasting strength when citizens of different cultures understand the similarities and appreciate the differences in their respective systems," Sabato said. "A major goal of this new international initiative is to assist marginalized citizens in particular, in utilizing the tools of their democracy to better appreciate the system and benefit more directly from it."
Sabato's professional career has focused on teaching students of all ages to appreciate the importance of citizen engagement in politics and government. The author of over 20 books and countless essays on politics, Sabato has taught more than 14,000 students in his career at Oxford University, Cambridge University, and the University of Virginia. He has received every major teaching award at U.Va., including the 2001 Thomas Jefferson Award winner, U.Va.'s highest honor.
Sabato founded the U.Va. Center for Politics in 1998 to improve civic education and citizen participation in politics.
His latest book, "A More Perfect Constitution," now out in paperback. Another volume, "The Year of Obama: How Barack Obama Won the Presidency," will be published this month.
Sabato is also the publisher of
Larry J. Sabato's Crystal Ball
.