A University of Southern California psychologist who studies the American epidemic of childhood obesity has long sought a more effective way to study the family eating dynamics that lead to unhealthy weight gain.
Now, a team at the University of Virginia's School of Engineering and Applied Science is helping her become a "fly on the wall" in families' homes. They are attempting to construct a new, data-driven method for combatting obesity. John Lach, chair of the Charles L. Brown Department of Electrical and Computer Engineering, and John Stankovic, BP America Professor of Computer Science, recently received $1.7 million from the National Science Foundation to design a new program that remotely monitors and identifies the behavioral and environmental causes of childhood obesity.
Their project is a joint venture with USC's Research Professor in Psychology Donna Spruijt-Metz, a behavioral psychologist. In addition, Kayla De La Haye, also a behavioral psychologist at USC, recently joined the team.
As of 2012, more than one-third of American children and adolescents were considered overweight or obese.
"Most people studying obesity are looking at calories and intake, but we're looking at family dynamics during eating," Stankovic said.
He and Lach are developing an in-home monitoring system that will allow them to better track family behavior around eating and identify environmental triggers that lead to unhealthy eating patterns.  
"We saw an opportunity when Donna said that she really wanted to take this indirect approach to childhood obesity and look at factors that have more of a downstream impact on the problem," Lach said.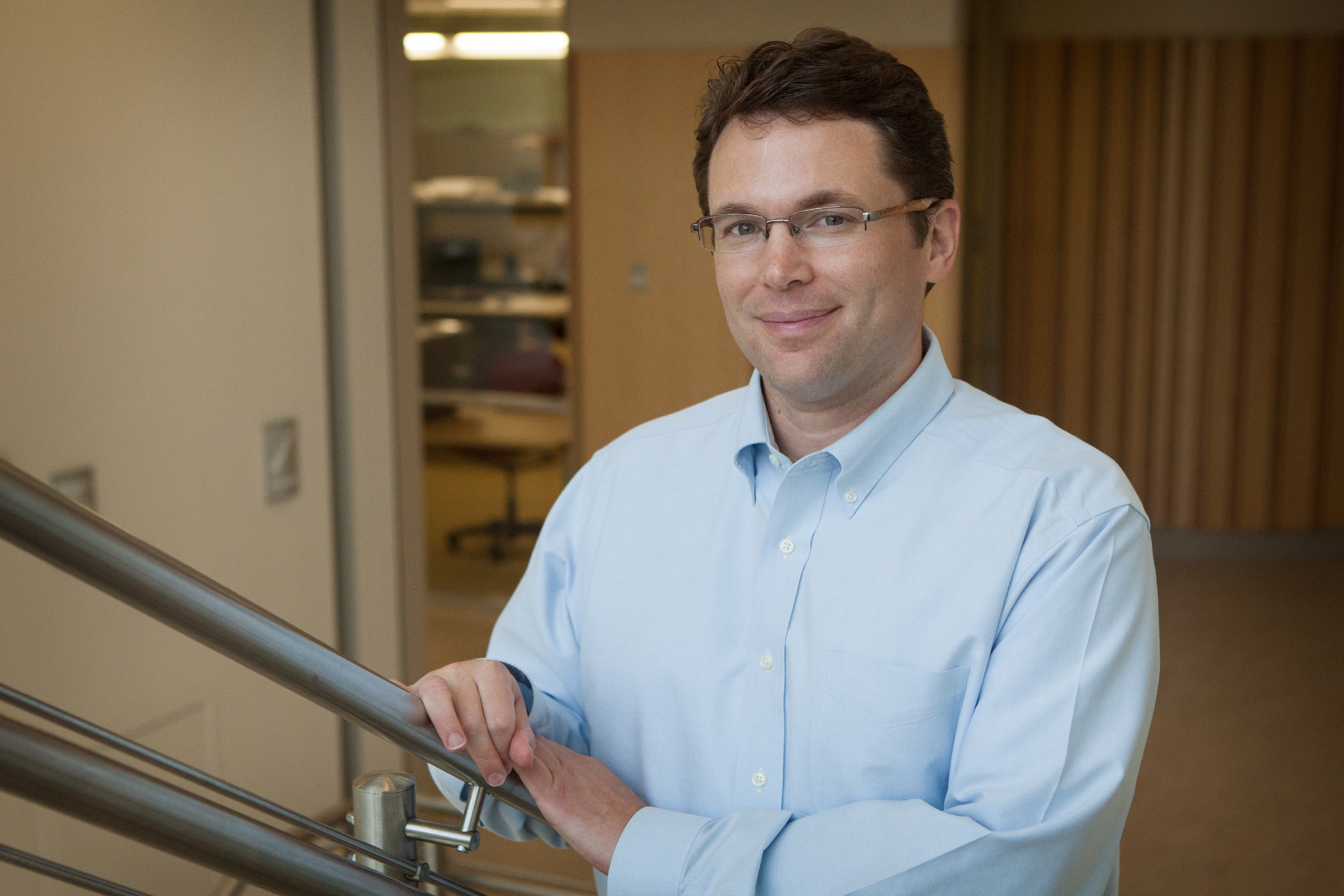 John Lach chairs the Charles L. Brown Department of Electrical and Computer Engineering. He specializes in wireless body sensor networks and cyber-physical system design.

The resulting joint project became M2FED, an acronym for "monitoring and modeling the family eating dynamic." Lach and Stankovic have been working with Spruijt-Metz and De La Haye to learn what kind of factors they will need to track inside a family's home in order to pinpoint possible causes of poor eating habits.
With that input, they're designing a cyber-physical system of sensors that will monitor things like tone of voice, distractions during mealtimes, frequency of meals and stress levels of participants. A cyber-physical system refers to interacting networks of physical and computational components.
"This is our first major project with psychologists," Lach said. "We typically work with people in medical schools on specific physical health issues. This is a little bit different because the focus here is not directly on a medical condition, but on the human behaviors that may cause it."
M2FED is also part of the Engineering School's new cyber-physical systems initiative, a push to create more cyber systems that improve quality of life by interacting with and helping control the human environment.
Prior to this study, most obesity research relied on data that was gained during limited amounts of time spent with participants and was heavily dependent on those participants to accurately remember and report their habits.
"You can think of our sensing systems as mathematical instruments that can capture data that's never before been collected at this level of granular detail," Stankovic said. "Now we have much more information to help us build family eating dynamic models. That should just make the potential solutions easier because we have access to much more information."
Lach and Stankovic are testing the different elements of their monitoring system in the lab right now, with students staging scenarios like arguments at the dinner table or making repeated trips to the fridge to make sure their system captures a variety of factors.
The connected hardware for their platform includes smart watches, pressure pads on seats, microphones, wireless scales and motion sensors for refrigerator and cabinet doors.
Once the M2FED system is finalized in the lab, it will be installed in the homes of 20  volunteer families in California, where Spruijt-Metz and De La Haye can begin using it to monitor participants.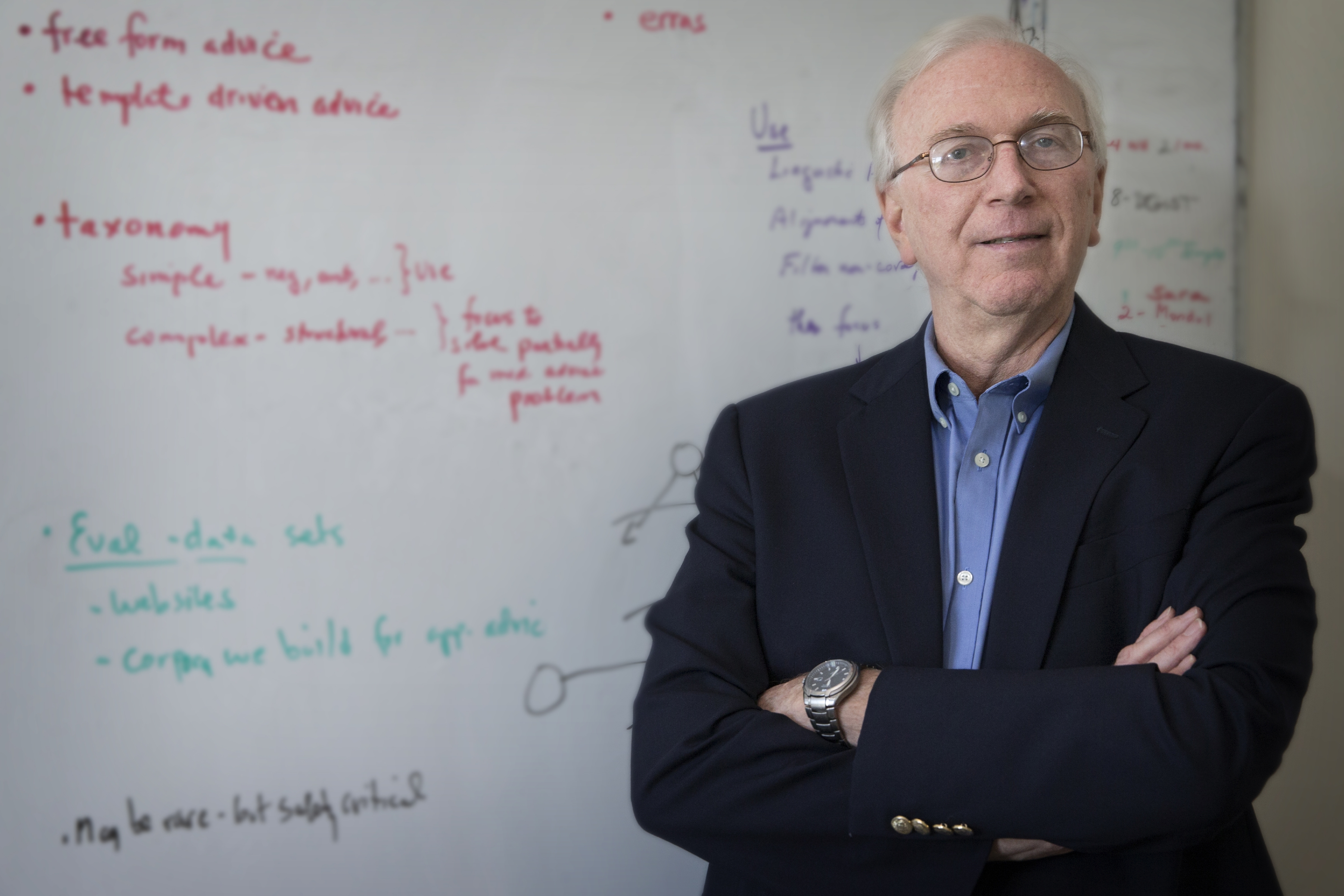 John Stankovic is the BP America Professor of Computer Science in the Engineering School. His research focuses on real-time computing, cyber-physical systems and wireless sensor networks. (Photo by Dan Addison)

The initial four-year study will be focused primarily on data collection, rather than intervention. Researchers want to have a solid understanding of all the factors that impact family eating habits before they add any behavioral modification element to their testing.
"Clearly we're headed in that direction," Lach said. "The long-term goal is to provide real-time interventions in a way that improves the family eating dynamic and then has the downstream impact on diet and exercise and ultimately obesity rates."
Throughout the initial study, the engineers will rely on new data from real-life families to steadily adjust their monitoring system and make it as accurate as possible. Their continued involvement is fairly unique among joint health and engineering projects, but Stankovic hopes it will become a trend.
"What I see as really important is having engineers work longer with the medical side so we can take solutions further down the road. It's not just building a solution, getting a pilot study and then just being done," he said. "I also like working with medical teams earlier and having their input right from the beginning."
If their monitoring system successfully identifies and models preventable behavior patterns that lead to obesity, Lach and Stankovic would like to expand into other medical fields.
"To me, another important outcome is that the system could also be put into general use. It could possibly be adapted for other types of preventative treatment or other home health monitoring," Stankovic said.
Article Information
November 11, 2015
/content/uva-engineers-fly-wall-system-battles-obesity-data