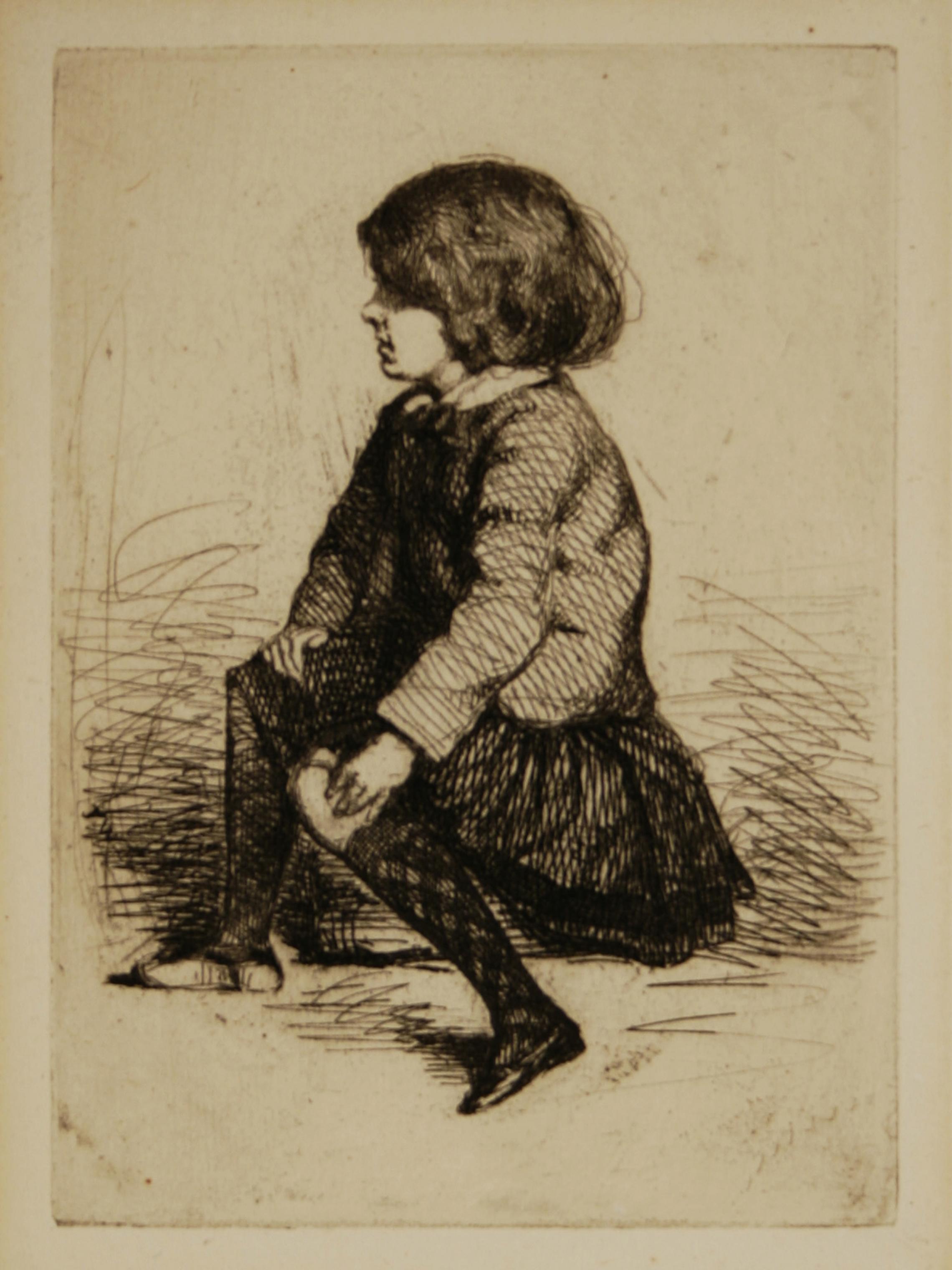 American artist James McNeill Whistler (1834-1903) is best known for his painting "Arrangement in Grey and Black No. 1," the famous portrait of his mother, and garners almost as much attention for his flamboyant personality as for his artistic production.
A look at the artist's portraits and early landscapes, however, demonstrates a different side of his vision.
It's this work that will be examined by curator and Luzak-Lindner Graduate Fellow Emilie Johnson in a tour of The Fralin Museum of Art at the University of Virginia's exhibition, "Becoming the Butterfly: Portraits of James McNeill Whistler" on Saturday from 2 to 3 p.m.
This installation, consisting primarily of artwork from The Fralin collection, considers the various ways Whistler represented people over the course of his career. He was initially influenced by Rembrandt's etched portraits, especially the dramatic light and shade the Dutch master used to represent the sitter's personality.
As Whistler gained experience with the medium in the late 1850s, his etchings of family members and fellow artists became more personal and increasingly combined truthful representation with an emphasis on the deep, dark shadows that etching could so powerfully display.
His work of the 1870s shifted toward an intense focus on the play of light and atmosphere, as is also evident in his landscapes.
By the 1890s, Whistler had resolved his approach to the body, treating portraits much as he did other subject matter.
The Whistler exhibition will be on view until Aug. 4.
Emilie Johnson is a Ph.D. candidate in art and architectural history in the McIntire Department of Art, part of U.Va.'s Graduate School of Arts & Sciences. Her primary research focuses on the buildings and landscapes of the antebellum South.
As the museum's Luzak-Linder Graduate Fellow for the 2012-13 academic year, Johnson has returned to her art history background with work on the museum's prints by Whistler.
"These etched and lithographic portraits of the 1870s through the 1890s reveal Whistler's full artistic imagination," Johnson said.
The Fralin Museum of Art at U.Va. offers its special Saturday tours on the third or fourth Saturday of every month from 2 to 3 p.m. These tours offer the opportunity to join faculty, curators and scholars as they explore a variety of focused topics related to museum collections and exhibitions.
The Saturday tours are free and open to the public. For information, call 434-243-2050 or e-mail museumoutreach@virginia.edu. The museum is located at 155 Rugby Road, one block from the Rotunda.