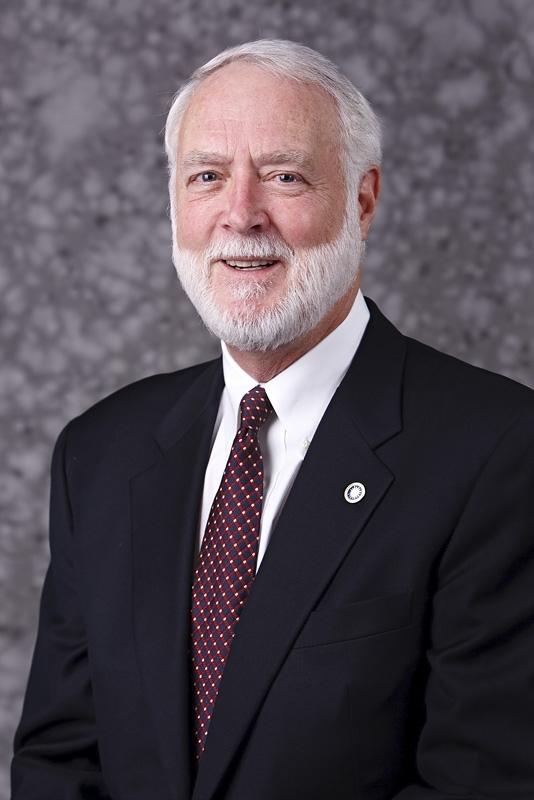 The University of Virginia's School of Engineering and Applied Science is hosting a lecture series in March and April that will explore the ways in which engineers provide leadership in business, government and academia and how educators should go about preparing the next generation of leaders who will be agents of change in the global economy.
The series features G. Wayne Clough, secretary of the Smithsonian; Ellen Kullman, DuPont CEO and chair of the board; and MITRE CEO Alfred Grasso.
Professor W. Bernard Carlson, chair of the newly established Department of Engineering and Society, championed the idea for the leadership lecture series.
"Clearly the role of the engineer in society has drastically changed in the last decade and will continue to evolve as innovation drives the global economy," he said. "It is essential that we understand how engineers are providing leadership across all parts of society and that we begin preparing our engineering students to be not only problem-solvers but the individuals who are able to manage and coordinate change."
The series begins Friday with a lecture by Clough, an educator and civil engineer who has taken the Smithsonian in new directions since he began his tenure as secretary in 2008. In addition to overseeing the Smithsonian's multiple museums, he led its first comprehensive strategic plan, which created a new intellectual framework for the institution. As an outcome, the institution will focus on four grand challenges – "Unlocking the Mysteries of the Universe," "Understanding and Sustaining a Biodiverse Planet," "Valuing World Cultures" and "Understanding the American Experience." Clough is also determined that the Smithsonian become a leader in the use of digital communications and imaging technology.
Prior to joining the Smithsonian, Clough was president of the Georgia Institute of Technology for 14 years. He also served on the faculty of Duke University, Stanford University and Virginia Tech, where he was head of the Department of Civil Engineering and dean of the College of Engineering. In addition he served as provost at the University of Washington.
Clough's lecture will begin at 3:30 p.m. in Rice Hall, room 130.
DuPont's Kullman continues the series on March 27. As CEO, Kullman has championed market-driven science to drive innovation across the company's businesses. Under her leadership, decision-making has moved closer to customers around the world, resulting in greater partnering, collaboration and solutions attuned to local needs.
Kullman joined DuPont in 1988 as a marketing manager. During her career there, she has held a number of posts, including leading two high-growth businesses at the company, DuPont Safety Resources and Bio-Based Materials. She studied mechanical engineering at Tufts University and management at Northwestern University.
Kullman is co-chair of the National Academy of Engineering's Committee on "Changing the Conversation: From Research to Action," and is a member of the board of United Technologies Corp and of the board of trustees at Tufts. She also serves on the board of overseers at Tufts School of Engineering and is a member of the board of "Changing the Equation," a national coalition of more than 100 CEOs committed to improving science, technology, engineering and mathematics, or STEM, K-12 learning in the U.S.
Kullman's lecture, co-sponsored by the McIntire School of Commerce, will begin at 12:30 p.m. in Cabell Hall Auditorium.
The series concludes April 12 with Grasso's lecture, He is responsible for developing and leading The MITRE Corporation's strategic and business operations for its federally funded research and development centers. He also serves on MITRE's board of trustees and is director of MITRE's National Security Engineering Center.
He studied electrical engineering at the University of Massachusetts, Amherst and holds a master's degree in computer science from Worcester Polytechnic Institute.
Under his leadership, MITRE has received many awards for its commitment to public service and technical excellence, including the Secretary of Defense Medal for Outstanding Public Service, the Air Force Association's Theodore von Karman Award and the National Aeronautic Association's Collier Trophy. The company also was recognized by Computerworld as one of the "100 Best Places to Work in IT" (2005-2012) and by FORTUNE as one of the "100 Best Companies to Work For" (2002-2011).
Grasso is an appointed member of the Defense Science Board and is chairman of the Armed Forces Communications Electronics Association International's board of directors. Additionally, he is a special adviser to the U.S. Strategic Command Strategic Advisory Group and a member of the Stevens Institute Systems Engineering Research Center Advisory Board, the advisory board of the U.Va. Systems and Information Engineering Department and Howard University's College of Engineering, Architecture and Computer Science Board of Visitors.
Federal Computer Week presented Grasso with its Eagle Award in 2012, which recognizes individuals who have made a significant impact on federal information technology. He was cited for his work leading studies on acquisition management and resilient system architectures and for his leadership roles on advisory boards.
His lecture will begin at 3:30 p.m. in Rice Hall, room 130.
"The U.Va. Engineering School takes a different approach to developing the 21st-century engineer as compared to many other schools," Dean James H. Aylor said. "We expose our students to ethics and provide many opportunities for them to explore the societal impact of the technology they create. We educate them to integrate analysis and judgment in order to ensure that they are able to balance their disciplinary expertise with an understanding of their professional responsibilities when they take on professional roles.
"The opportunity to hear the three engineering leaders in this series will be important for our students, our faculty, our school and the University."
All three lectures are free and open to the public.
Media Contact
Director of Communications, School of Engineering and Applied Science
jpp4j@virginia.edu (434) 924-1381