University of Virginia men's tennis co-captain Spencer Bozsik will receive the prestigious T. Rodney Crowley Scholarship this fall.
Awarded to an accomplished student who demonstrates leadership, sportsmanship, character and integrity, the Crowley Scholarship provides the equivalent of full in-state tuition for the recipient's undergraduate fourth year.
An undergraduate finance major in the UVA's McIntire School of Commerce, Bozsik will pursue a master's degree in UVA's School of Data Science next academic year, his fourth year of college tennis eligibility. He has made the Atlantic Coast Conference's Academic Honor Roll the last three years.
"This young man represents everything that is right about UVA athletics and everything that our program prides itself on nurturing in all of our student-athletes, both on and off the court," said UVA Director of Tennis and head men's tennis coach Andres Pedroso. "Spencer is arguably our strongest student academically and he has worked tirelessly to not only develop his game, but find outside-the-box ways to add value to our team."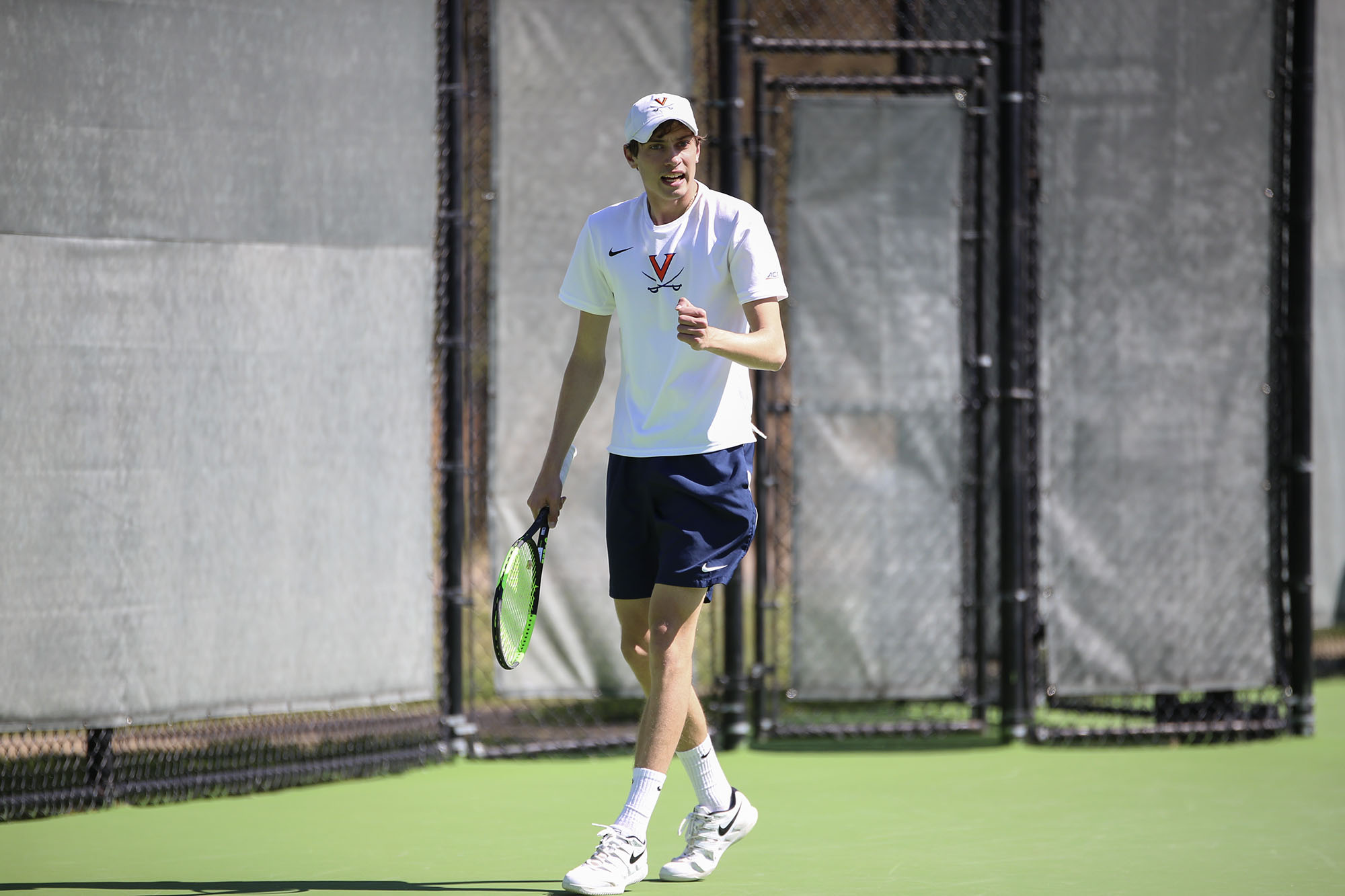 Director of Tennis Andre Pedroso lauded his men's team co-captain for the impact he has made on and off the court. (Contributed photo)
Bozsik's strong record of community involvement centers on teaching and mentoring. He tutors in the Albemarle County Public Schools' AVID college preparatory program, where he works with students facing challenges in math and writing. Bozsik has also volunteered with Special Olympics Virginia. On Grounds, Bozsik is a member of UVA's Student-Athlete Advisory Committee and involved in McIntire's student-athlete programming.
One of the University's most prestigious undergraduate awards, the T. Rodney Crowley Jr. Memorial Scholarship was established in 1991 to honor that rising fourth-year student who best exemplifies the qualities and characteristics of its namesake. Remembered as the consummate student, athlete, coach and friend, Crowley played varsity tennis each of his four years at Virginia and captained the team before competing professionally. After taking his degree from UVA's College of Arts & Sciences in 1980, he coached UVA women's tennis to a 15-9 season and a state championship in 1981. Crowley was a member of Zeta Psi social fraternity, the semi-secret and philanthropic Z Society and T.I.L.K.A. He died of brain cancer in 1991.
Nominations for the Crowley Scholarship were submitted in the spring. Finalists were interviewed by a committee of Crowley Scholarship Trustees, which consists of University alumni, several of whom are past winners of the award.
Article Information
April 29, 2021
/content/uva-mens-tennis-co-captain-bozsik-wins-crowley-honors