Kodi Ravichandran, who chairs the University of Virginia School of Medicine's Department of Microbiology, will soon be splitting his time between Charlottesville and Belgium.
Earlier this year, Ravichandran was named the winner of the Research Foundation Flanders' Odysseus 1 Award, which is intended to attract top scientific researchers to Belgium. It will provide more than $8 million in unrestricted funds to support Ravichandran's work for the next five years.
"This award gives us the freedom to go after the questions and ideas that have not been taken by others as well as those that we have thought of, but have chosen not to pursue because of the restrictions of funding or the scale of the work," Ravichandran said.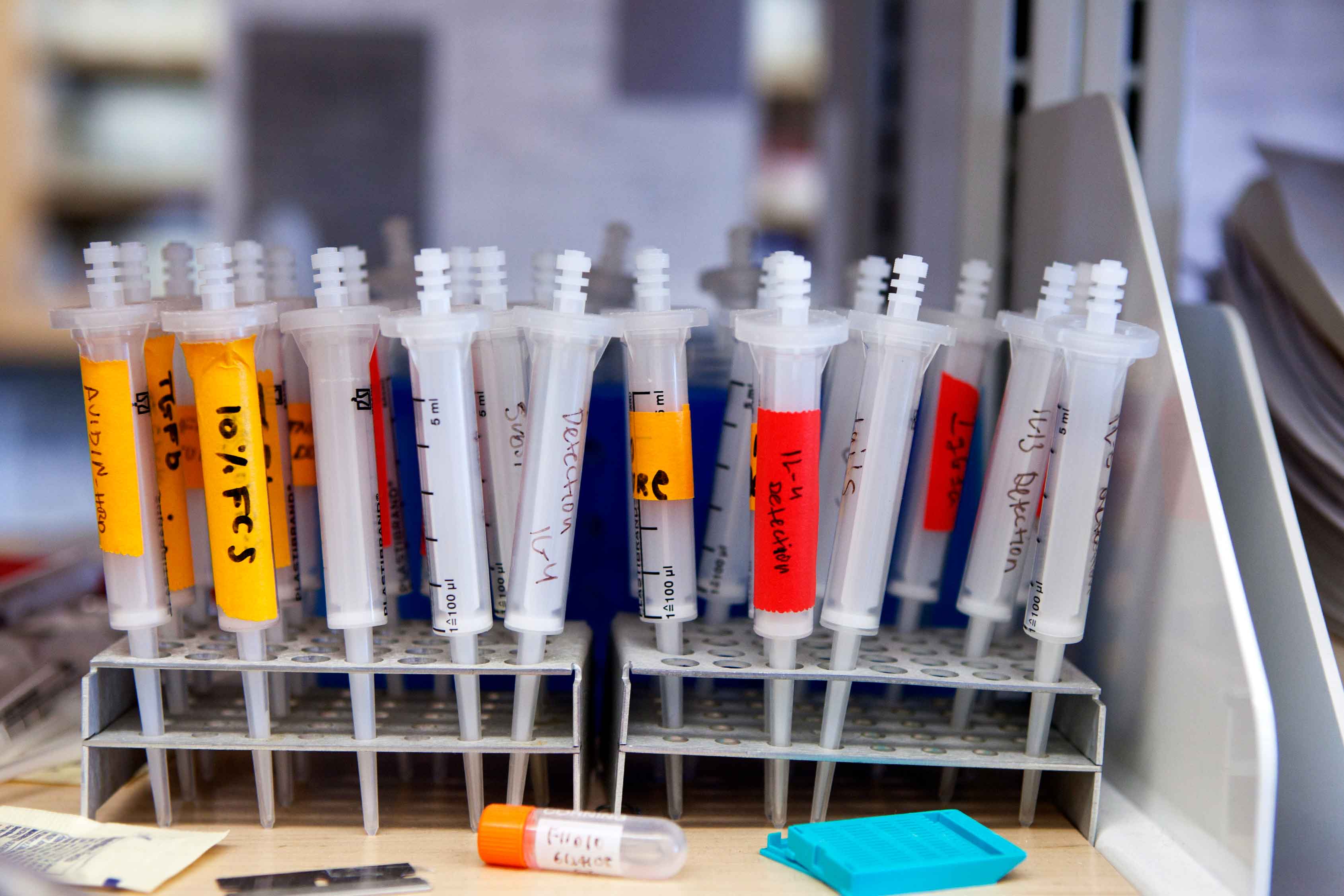 Ravichandran's research at UVA focuses on how cell clearance affects human health and disease. Beginning in 2017, Ravichandran will set up a second lab at Ghent University's Vlaams Institute for Biotechnology that will be complementary to the one he operates at UVA.
"Our work looks at how we do housecleaning on a daily basis in our bodies," he said. "In terms of body mass, 0.4 percent gets turned over every day. That's about a million cells every second."
According to Ravichandran, cells that are damaged or diseased must be removed from the body, or else there are adverse, inflammatory effects. Similarly, in situations where tissues have made excess cells, only the fittest survive, while those that have not fully developed or have a defect are discarded.
"Neighboring cells come in and recognize the one dying cell among the sea of living ones and then eat it," Ravichandran said. "It's basically cannibalism of cells, and the ones that are doing the eating are called phagocytes; their whole job is to clean things up."
Ravichandran said that this bodily process has numerous implications in relation to a range of diseases. "It helps keep us healthy on a day-to-day basis," he said.
If the dying cells and cellular debris are not disposed of properly, however, the body will suffer consequences.
Take the human eye, for example. "Every morning around the time of dawn, outer segments of the eye's rod cells get pinched off and eaten because they got damaged from the previous day's use," Ravichandran said. "Failure in this to process can result in accumulation of these segments, which then affects our peripheral vision."
Other ailments that can result from failures of the cell clearance process are Crohn's disease, lung inflammation and arthritis, to name a few.
"This is a very big problem that is so fundamentally important because it spans over many organs and tissues and the disease spectrum it can influence," he said.
Ravichandran hopes that the collaboration with researchers in Belgium will lead to more discoveries in this field.
"Fundamental knowledge is important, but it is really important to advance it. If we can understand this process well enough, we can actually modify it to the benefit of human disease," he said. "For example, if we can make the neighboring cells eat better in situations where there is a lot of cell death due to chronic inflammation, like in the case of arthritis, we could potentially quiet the disease."
Ravichandran will spend one week a month at the Vlaams Institute for Biotechnology, where his current team of graduate students and post-doctorate fellows will also have the opportunity to travel and participate.  Similarly, new recruits from the second lab will also come to visit UVA to facilitate this trans-Atlantic collaboration.
"They have absolutely fantastic facilities and the researchers at the institute are top-notch in the field," Ravichandran said. "This partnership can be of mutual benefit for both institutions. Even though we are all addressing the same scientific problem, we approach the same problem very differently. I would love for my students to take the best of the ways in which we do things here, as well as the best of the ways they do things there, so that their training is much more enriched in the long term."
Article Information
November 16, 2016
/content/uva-microbiologist-expands-his-research-across-atlantic